ANDY'S FIVER FRIDAY #284 – Talking Wavetable Synth for FREE,…
It's Friday again – great Clubhouse talk yesterday.
Some take aways were :
The Mandalorian is awesome, especially soundtrack and sound design. Here is a great video Steve Stone shared with me:
PlugIN recommendations :
Speakerphone or Speakers by Audiothing
Random tech stuff:
Loopdesk vs. Streamdeck, that comes highly recommended by Dan Hill and Marcell.
Now lets dive into this weeks findings.
1. Plugin
The Spectral Warping Wavetable Synth by Vital Audio has a built-in wavetable editor that lets you turn text into wavetables!! For FREE!!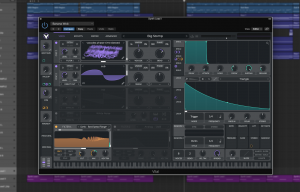 3. Music
Good Vibes only 🙂
4. Web/Social/Whatever
Our guest  next week has done it all, seen it all. He is a legend!
Make sure to register HERE and check out his website! leeabramsmediavisions.com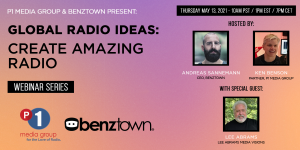 5. Imaging
Scott's work for Horsepower is outstanding and I am so happy to share this piece of audio with you!