Behind the Mic: Doug Palmieri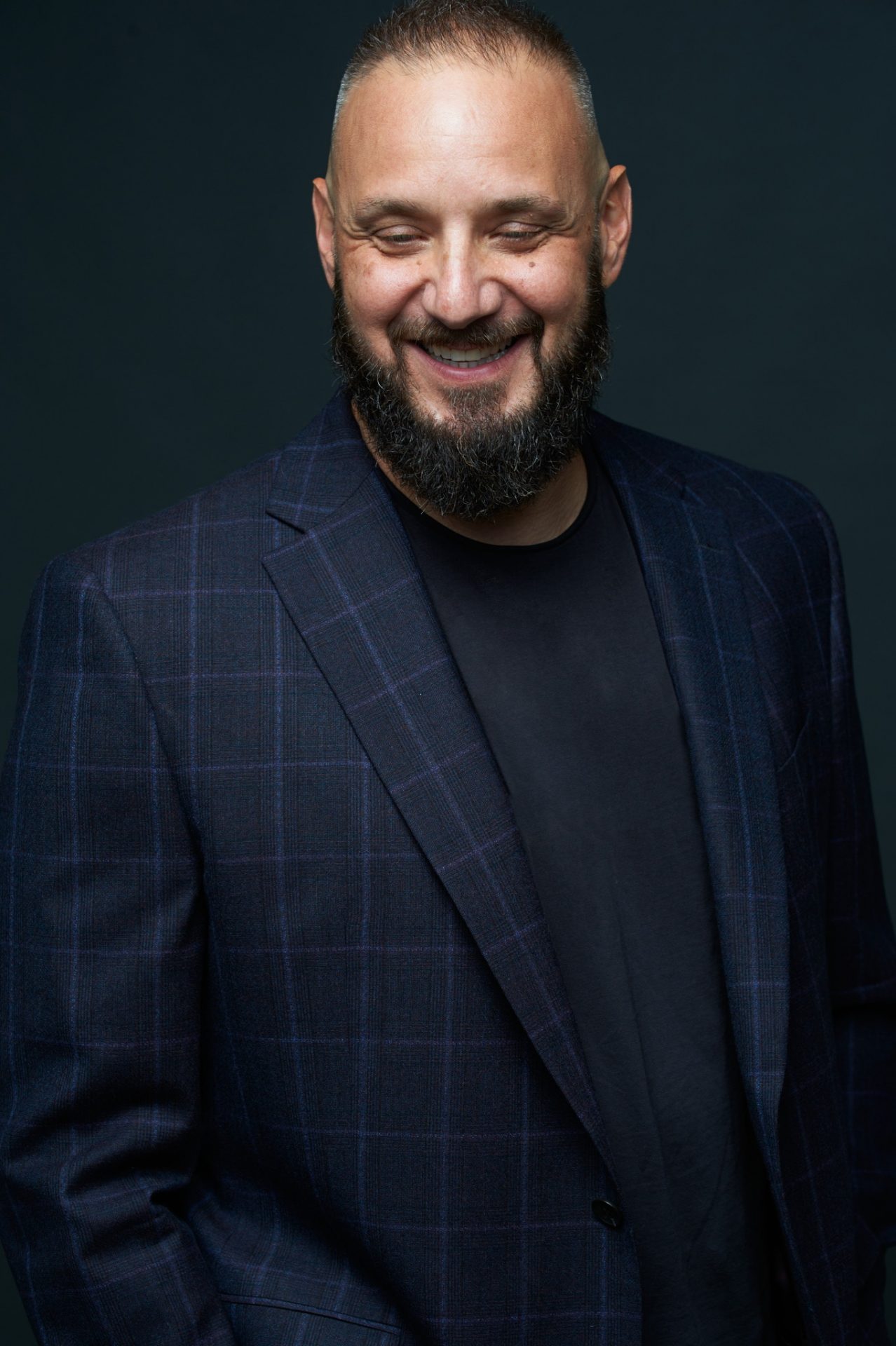 Doug has over 25 years of experience in Broadcasting with a vast majority in the voiceover, commercial production, and radio imaging arena. He's run creative services departments across New England, from NH to Providence and Boston. He's the imaging voice for multiple stations and formats across the country and has been the voice for hundreds of commercials, brands, and businesses, as well as events across the U.S.
Doug understands how important the voice of your brand is…that it's a reflection of you and that he needs to "be the voice" of your station, product, or event as if it were a living, breathing thing. He takes direction and will work with you to find the sweet spot you're looking for.
What do you love about your job?
I love being able to persuade (hopefully) people using words, inflection, and my voice. It's fun to know people all over the country are hearing me and (again, hopefully) being motivated by the way I deliver a message. With the radio imaging VO, it's always interesting to know what radio stations around the country are doing and how they connect to their listeners.
How did you get started as a VO actor?
I was sort of lost in my late teens/early twenties and after years of hearing, "you have a nice voice. Did you ever think about doing radio?" I finally decided to look into it. I went to an area broadcasting school then after kicking around a bit took an internship at a local rock radio station driving the station vehicle. From there I ended up interning at 94HJY, the big Rock station in the market. I wanted to be a jock but a smart guy told me to get connected to the revenue and I'd always have a gig! He was the Production Director and he sort of took me under his wing and I was really drawn to the production and imaging aspect of the job.
I was lucky enough to have people who really nurtured my skills and taught me a ton. After a few years grinding for no, and then very little, dough I then went for and got a position as a Creative Services Director at 100.3WHEB in Portsmouth, NH where I was able to learn more and create my own style and that's where radio imaging became something I loved. I did imaging for years, back to Providence, up to Boston then started doing freelance commercial and imaging voiceover and I enjoy every minute of it.
What was your first gig? Any memorable ones since then?
The first audition I went on, I booked. A good and very generous friend, David O'Leary, got me in the door to audition for something he had been asked to come down for. I booked it and thought, "Whoa, that was easy!" Dopey, I know…but even with all the things I audition for and do not get, I always enjoy the process and the hopeful excitement that comes with auditioning. I've been able to narrate some cool documentary films and voiced some promos for ESPN…all neat stuff that family and friends get a kick out of.
Who are your VO idols/mentors?
Joe Kelly was my voice God as a kid…he was the voice of 94HJY as I grew up listening and getting to image his voice and get to know him a little bit over the years was great. Ron Schuller, who was one of my early bosses and champions taught me an enormous amount about the art of VO. I love Sam Elliot and Mike Rowe and those are often the guys I try to think about when I get a script. There are so many talented people that I hear and take tidbits from.
If you weren't doing voiceover, what else do you think you'd be doing for a career?
I've been programming radio stations for the past several years and do mornings on a Hot AC (WSNE-FM) station and afternoons on a rock station (94HJY…yup that one). So, it's still radio. If not radio? I honestly don't know…still bartending probably!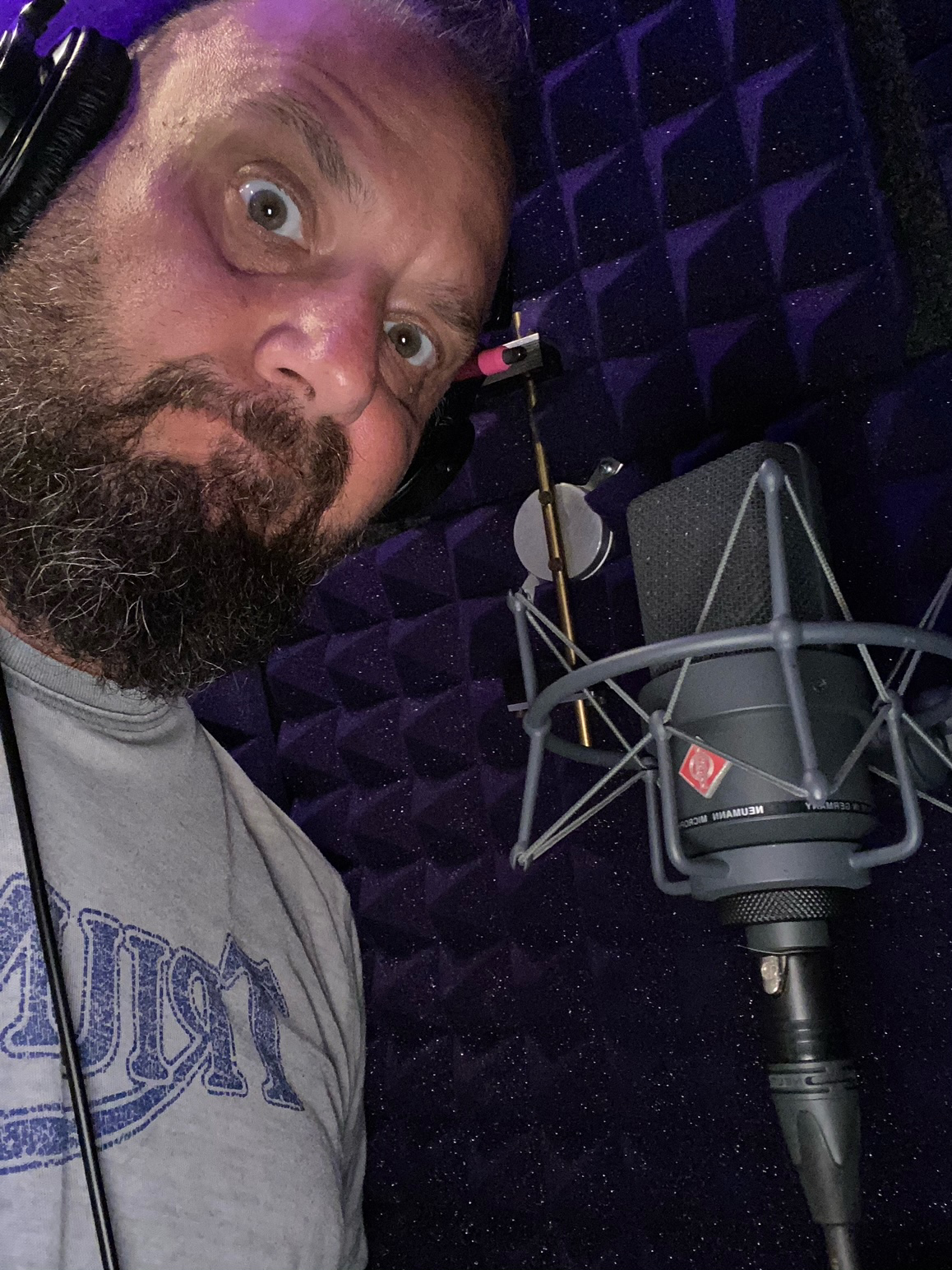 Doug looks right at home behind the mic – we can't imagine him anywhere else!
What did it feel like the first time you heard your voice on the radio/television?
Awesome! I knew I'd chosen the right path…even though I'm sure I'd cringe if I heard that first Coke tag today!
How has new technology changed the way you work?
It has just made things so much easier and less time consuming. When I started, I would never have been able to have a home studio, they were so cost-prohibitive, but the tech has made the industry more democratic and I can create a high-quality product for just a fraction from home.
What gear do you use on the road? In your studio?
At home I have a Whisper Room, a Neumann TLM 103, a Sennheiser MKH 416 (better on the road), and a Grace Design m101 preamp.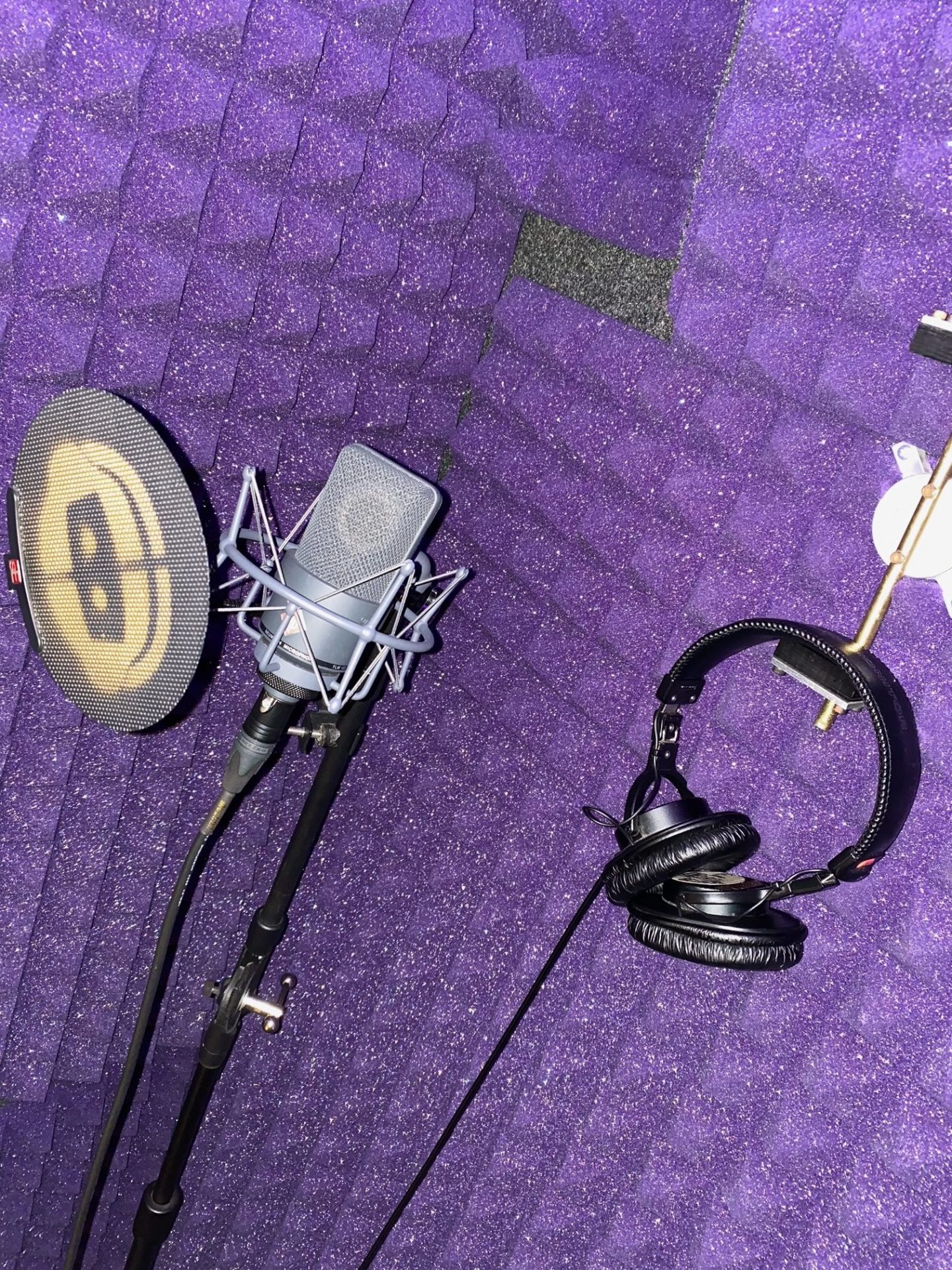 Inside Doug's Whisper Room (hi, Gary!).
Which production system do you use and why?
I use ProTools. I still do a little producing and I just like it for everything.
Any favorite plugins?
I don't use many. Most guys want the VO pretty clean and the mics and preamp are solid. Sometimes I use Izotope Ozone 5 for a little fullness.
Have you ever had a voice coach? Would you recommend it?
Yes, Marla Kirban is great. Bruce Kronenberg and Maurice Tobias were terrific as well. I do suggest it, if possible. They will tell you what you don't want to hear which is invaluable and in my opinion the only way to get better.
How do you schedule/prioritize your work?
I have a 24-hour turnaround with retainer clients but I try to just get it done as it comes in. I try to be flexible and as responsive as possible. Working in radio, I understand that things happen last minute so that's a priority for clients and I do all I can to get them what they need as they need it. The last year has been odd but the commercial stuff is coming back and I try to be as flexible as possible with studio sessions.
How do you market your services to potential clients?
Website, social media, I have a terrific agent at CESD (Nate Zeitz), and management from Hoss Management. Benztown has been fantastic as well. 
What is the best voice processing trick or voiceover technique everyone should know?
I don't use much processing but one tip I have is, make it easy to edit for the producer. Know where to pick up if you mess up and learn to take direction.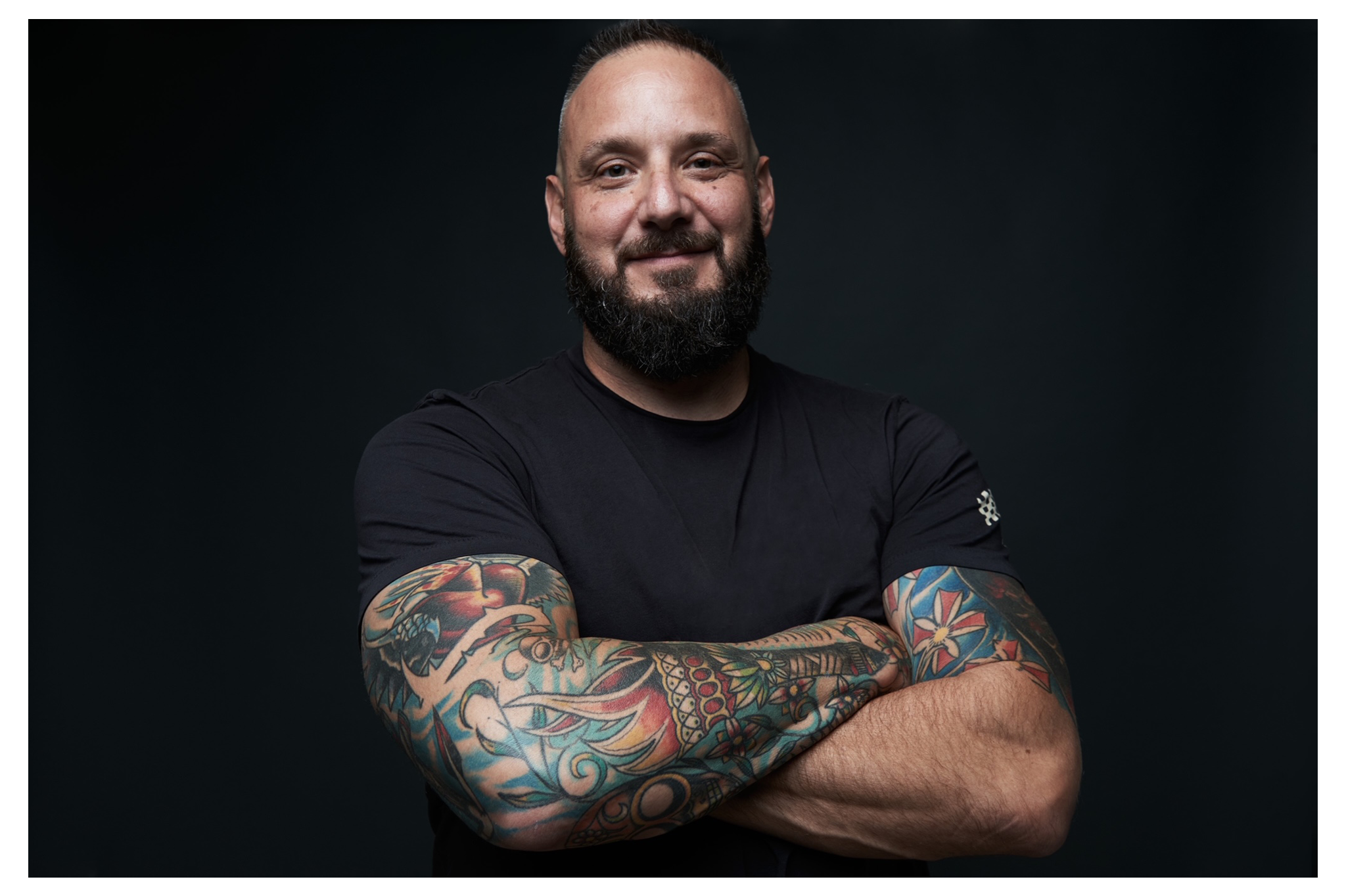 Do you have a different approach to reading radio imaging copy as opposed to TV/Radio commercial ads?
For sure. Radio imaging is all attitude. If the station were a person, what would they sound like? Commercial stuff is different and radio commercials are different than TV reads where there is a visual element.
Can you offer 3 helpful tips for newbies trying to make it in the voiceover industry?
1. I would look at coaching or maybe a workshop that's in your area. Check out the coaches I mentioned above online. There are great resources out there but be aware…there are some folks who are unscrupulous. Ask for references. There are some great groups on social media as well.
2. Have a thick skin. Criticism isn't always easy to take. But it will make you better.
3. Demos matter…a lot. Don't half ass it and vary your reads. If you get some work, it's worth considering a professionally produced demo. Good ones ain't cheap but they're helpful.
If you could go back in time and hang out in any decade, which one would you go back to and why? 
I'm not a big look back guy, tomorrow is much more interesting. Probably the 40's. The greatest generation. Big Band, swing, and early Sinatra.
Favorite 2 pizza toppings?
More cheese please and pepperoni. Keep it simple.
If you could invite one person to dinner, living or dead, who would it be?
My Dad's dad. He was the best and passed when I was 13. I'd like to hangout with him again. A good man.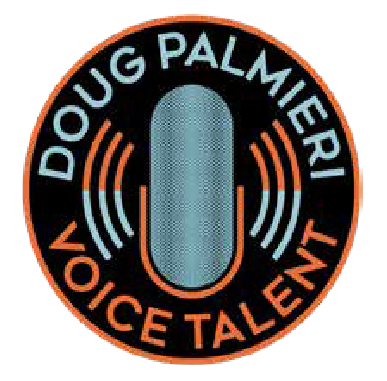 Connect with Doug:
Doug Palmieri is represented by CESD and available for barter through Benztown.