Behind the Mic: Jon Carter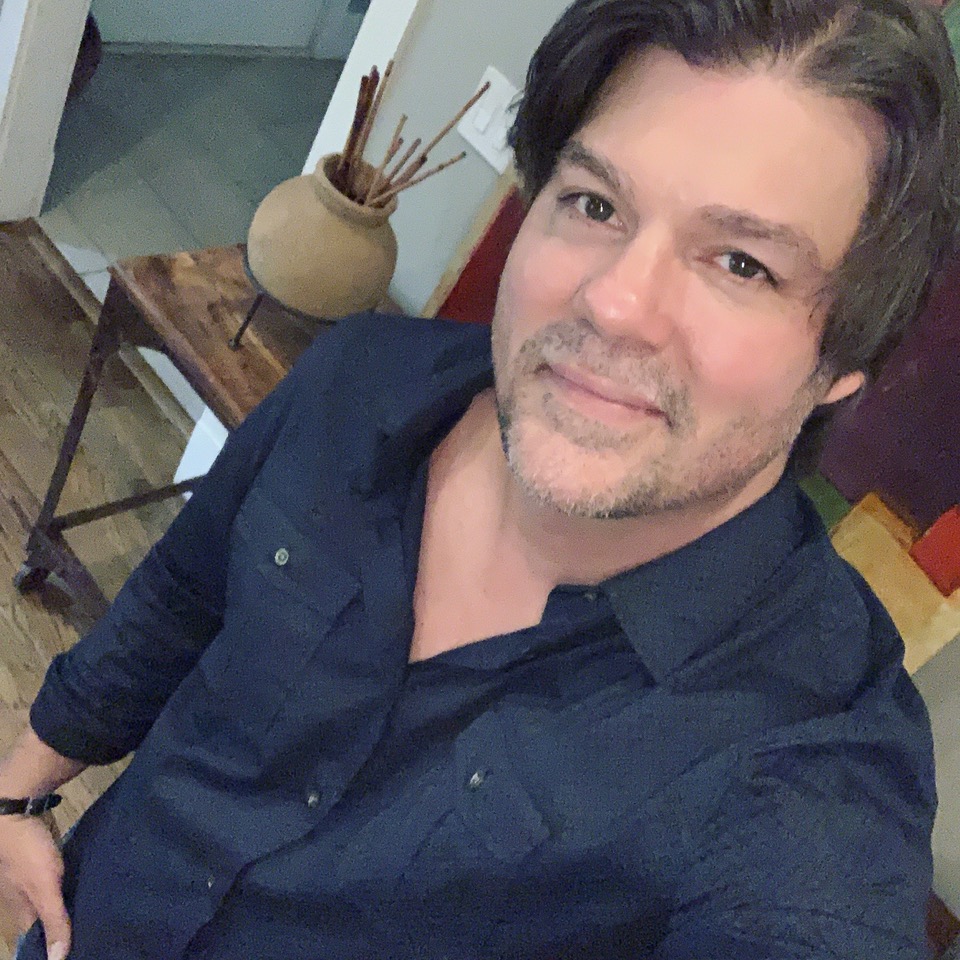 Jon Carter has been in the voiceover game professionally since around the end of 1999. You can hear his fresh, energized VO delivery daily on radio & TV stations all over the world. His voice is also featured on countless radio & TV commercials, web explainers, and narration videos. Jon works out of his two full-service recording studios in Charlotte, NC aka The Queen City.
What radio VO work have you done in the past (stations/markets)?
Fresh 102.7/New York, B101/Philadelphia, Fresh 105.9/Chicago, Fresh 94-7/Washington, DC, ESPN 1100/Los Angeles, B98.5/Atlanta, Magic 94-9/Tampa, WLFC/Miami, Shine 95.1/Baltimore, Magic 101.9/New Orleans,  Magic 105.1/Detroit, KS95/Minneapolis, Life 100.3/Toronto, 98.1KUDL/Kansas City and many more.
What are you up to presently (freelance/on-staff at a station)?
I currently work as the retainer voice for around 60 radio & TV stations worldwide. In addition, I perform lots of voiceovers for web explainers, narrations, TV commercials, radio commercials, etc. Some other fun recent jobs: Burger King, Fox Shocks, Just For Men, Team USA, Troy-Bilt, Geico, and Volkswagen.
What do you love about your job?
Every day is different. Each day brings new and varied opportunities. It's a thrill for me to work with so many unique businesses. It literally never gets boring. Plus, a day doesn't go by when a client doesn't make me laugh or brighten my day. I feel very blessed to have the relationships I have with my clients.
How did you get started as a VO actor?
Music – Radio – Voice Overs. I started making music when I was a teenager.  Music production led me to radio. That's when I officially got the bug and my passion ignited. Radio is and always will be a permanent part of my DNA. After working in radio on the air and in production for many years I chose to branch out into imaging VO. Somehow I landed ESPN Radio in Los Angeles shortly after that and it really boosted my confidence at exactly the right time. From there I continued to build my business and expand my skill set as I moved forward to include other forms of VO. The journey has been so rewarding and a dream come true.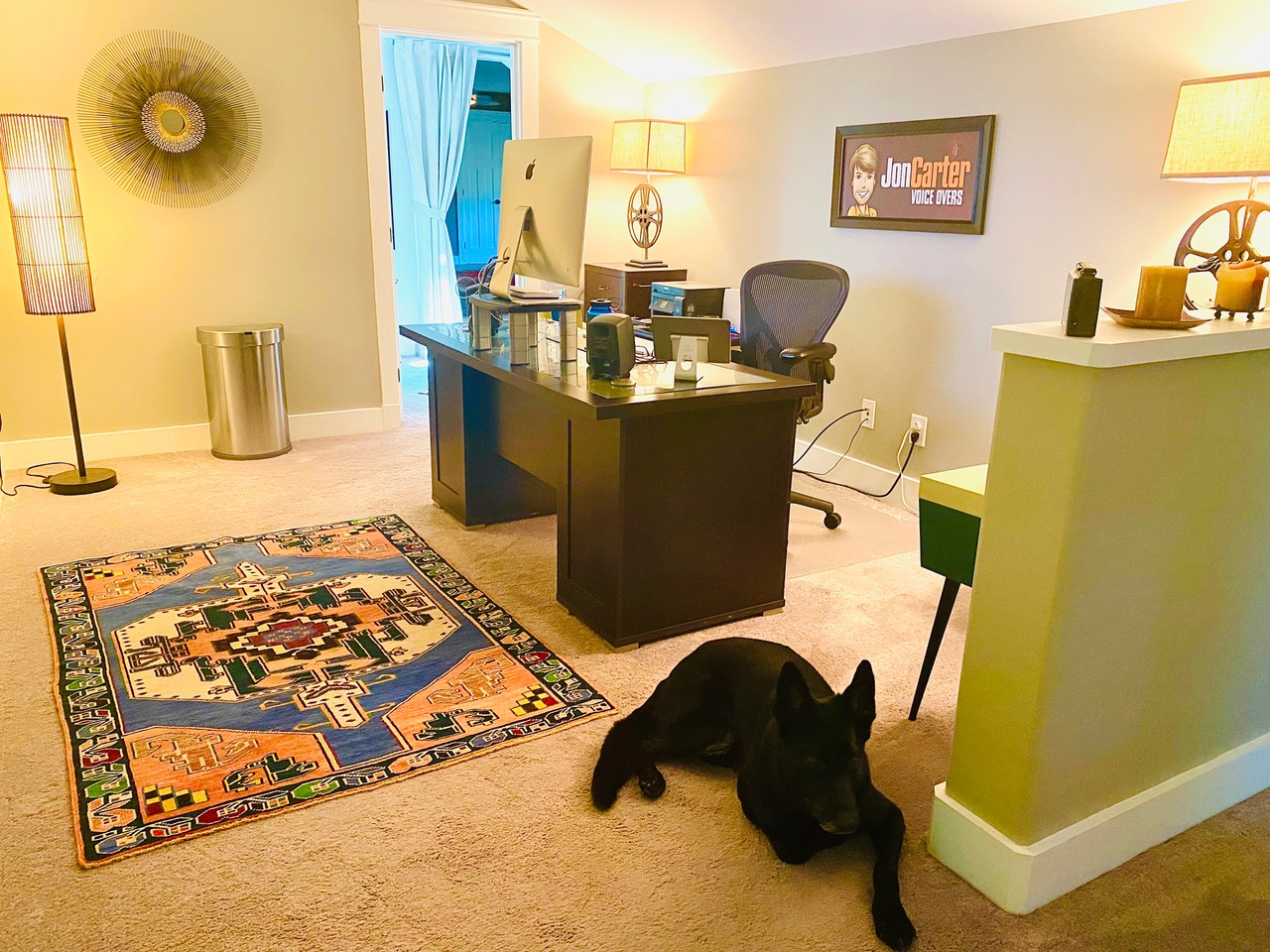 Meet Coco, Jon's German Shepherd/receptionist.
What was your first gig?
My first gig was slangin' weiners at The Chuckwagon in Carthage, NC… best hotdogs in the state! Oh, you mean my first radio gig? It was at a local AM country radio station in Sanford, NC. I was super young, excited, and eager. That job was such a massive thrill to me. I didn't listen to country music at that time, but it didn't matter. That's when I truly fell in love with radio. My life was never the same after that. Ask anyone in radio and they'll nod their head.
Who are your VO idols/mentors?
In terms of radio imaging, my inspirations early on were Joe Kelly, Sean Caldwell, Keith Eubanks(RIP), Bryan James(RIP), Sandy Thomas, Joe Cipriano, and Chris Corley (RIP).
I have to send a special shout-out to my friend Joe Kelly. He took me under his wing when I was just starting out and it literally helped put me on the right path in the business. He gave me lots of advice and he was someone I could lean on in times of self-doubt. You can't put a price on that kind of thing. Joe is the best. Joe is honest and he doesn't mince words and I love that about him. He also hired me to produce over 1000 music tracks for his company AV Deli, which literally revolutionized radio imaging in the 90s and beyond. A lot of those music tracks are still being used in radio imaging to this day. Shout out to Sean Caldwell too. Sean is not only a high-caliber voice talent but a supremely kind person who has always been good to me.
If you weren't doing voiceover, what else do you think you'd be doing for a career?
I studied Psychology in college and have always been super interested in that field, so I believe I would've ended up a therapist of some kind. I've always been the kind of person that people can come to with their problems. Being able to do that for other people always gives me a boost of self-worth and makes me happy. The biggest thing I miss about being employed full-time in radio is the interaction with other radio people. They are the best. Shout out to my DBC family in Greensboro!
What did it feel like the first time you heard your voice on the radio/television?
It was surreal and it made an impression on me I'll never forget. It was like someone turned on a light in my noggin! Neurons started firing off like the 4th of July. Those early years were wonderful and exciting on so many levels.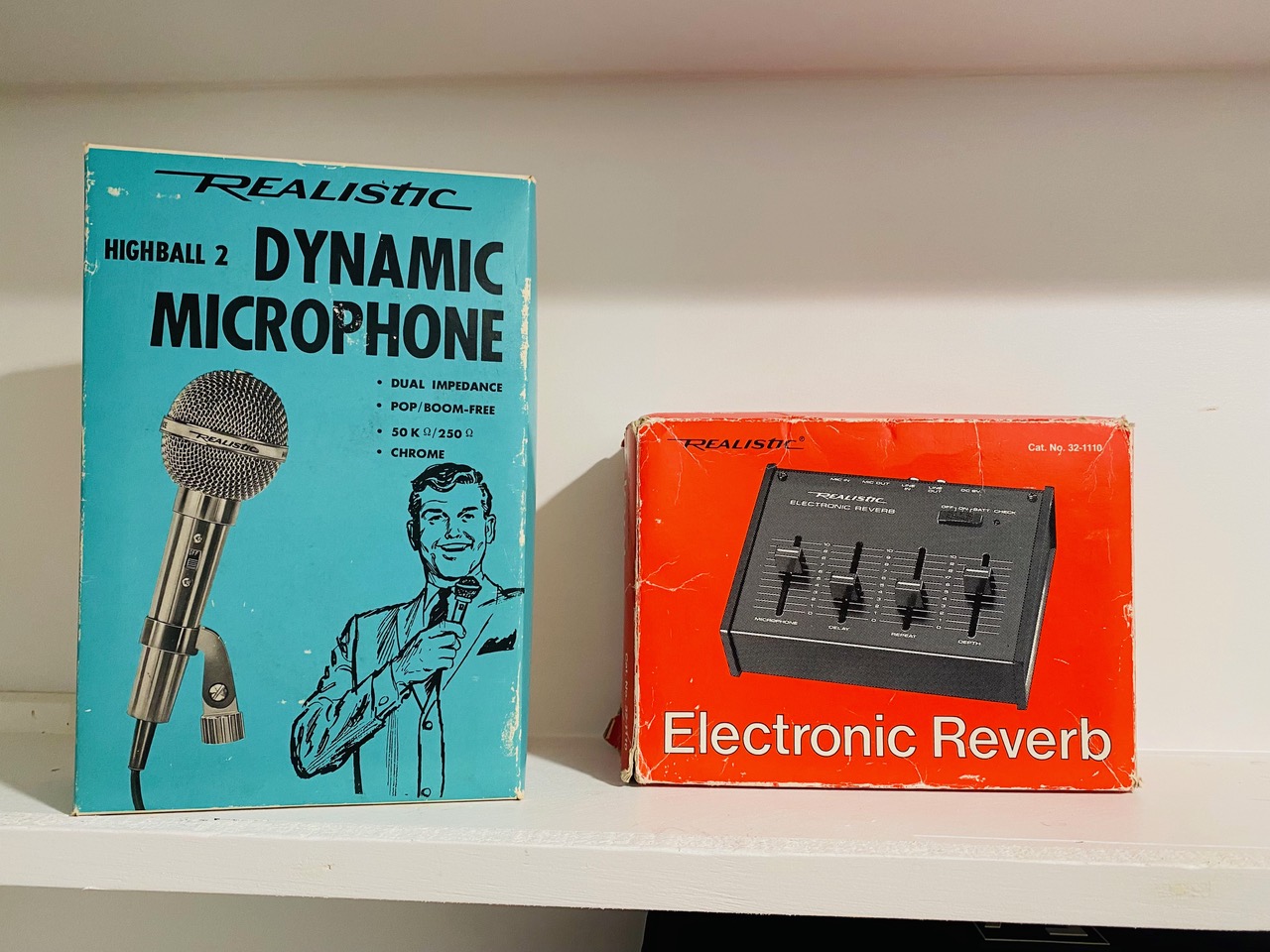 How often do you think Jon uses his Radio Shack Dynamic Mic & Reverb?
How has new technology changed the way you work?
Everything is so instantaneous. Jobs can be performed and delivered so much faster than back in the day. It allows me to work at a level of efficiency that was not possible in the past. Also, the tools are all so powerful and world-class. The technological limits are out of the way and it comes down to how hard you want to work and utilizing and honing your creative skillset.
What gear do you use on the road? In your studio?
I'm a gear head so I have a ton of gear if you include the music stuff. Check out the videos for a tour of studios. Studio A is my dual-purpose music/voice studio. Studio B is where I record voiceovers. Smaller room, less equipment.  
My mics: Neumann U87-AI, Sennheiser MKH-416, Electro-Voice RE20, Rode NT-1A, Blue Baby Bottle & my trusty $20.00 vintage hand-held Radio Shack Dynamic Mic & Reverb! (see pic above). I use Great River ME-1NV mic preamps.  They have a solid warm sound that I love. I have a small portable setup that mirrors my rig in my VO studio.
Which production system do you use and why? Any favorite plugins?
Adobe Audition CS6 and Waves Plugins. I started on Cool Edit Pro from Syntrillium back in the day and stuck with it.
Have you ever had a voice coach? Would you recommend it?
Yes, it's a great way to advance your skillset. Most of the coaches I've worked with over the years are people in the business who have been kind enough to take time out to help me with critiques and advice. Tony Robbins calls it "modeling." Find someone who does what you want to do at a high level and if they are kind enough to offer their time/advice then soak it up and learn. I owe a lot of my success in this business to all of the kind folks that took the time to help me over the years.
How do you schedule/prioritize your work? How much time do you spend auditioning for new work?
Every day is pretty packed from start to finish. My retainer work is sprinkled throughout the day. I schedule sessions, project work, and auditions between the retainer sessions.
How do you market your services to potential clients?
Postcards, internet marketing, email campaigns, direct phone calls, word of mouth, PTP sites, & BENZTOWN. Early on I learned that marketing is crucial and you have to experiment with it to find what works for you. Oftentimes, the formula is unique for each business model. Also just remember, marketing can be fun!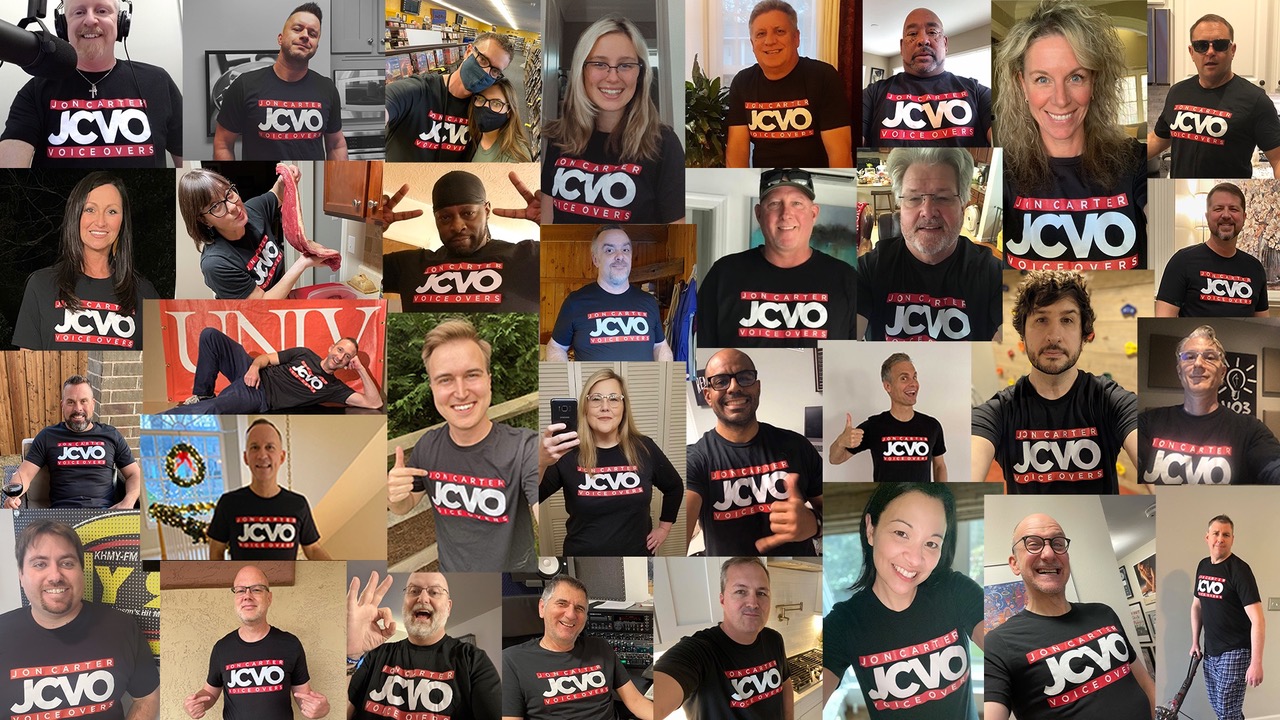 Jon sent out a couple hundred JCVO T-shirts over the past year.
Check out his friends and clients rockin' some JCVO swag!
When it comes to VO work, studio & gear, what are your most ingenious methods/discoveries for saving time and cash?
When it comes to gear you should spend the money on the best you can afford. Buy less but buy the best. In the long run, it will save and make you money. Also, my sound libraries and projects are always highly organized so everything is accessible at any given moment.
What is the best voice processing trick or voiceover technique everyone should know?
Everyone should learn how to use compression and EQ. And by learn I mean they should study it. Take a course and learn about the various types of compression and the various types of equalizers and processing. Spend time with your plugins experimenting and playing. That is a GREAT way to learn.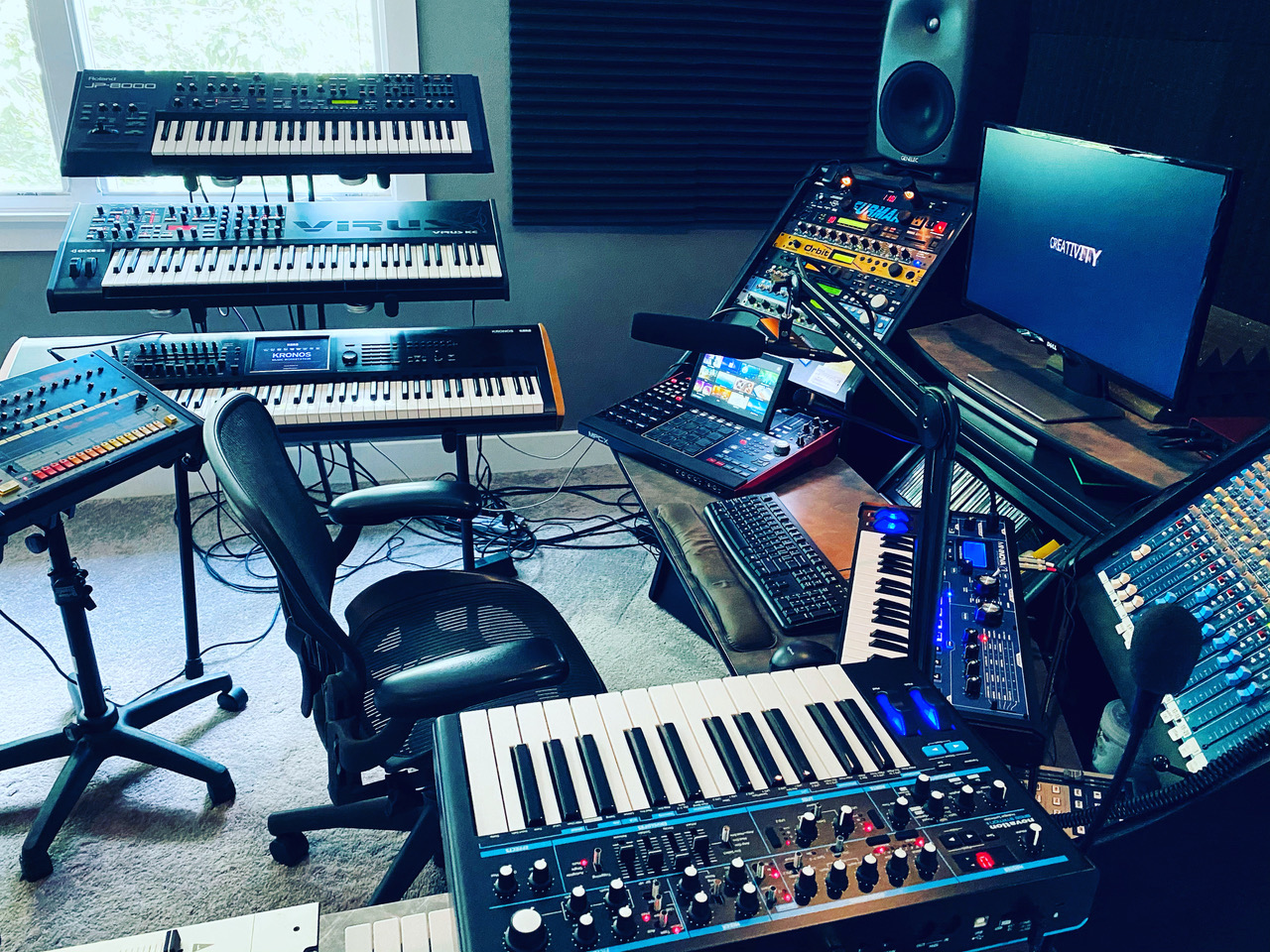 One of Jon's sweet production set-ups.
Do you have a different approach to reading radio imaging copy as opposed to TV/Radio commercial ads?
Absolutely. Radio requires more attitude and a more impactful delivery. TV requires a closer-to-the-mic serious style of read for news promos. Commercials require stepping out of the radio sound and getting more conversational. Each style of job requires its own unique skillset and delivery. One commonality though is that it all requires communicating a message. I love that challenge.
Can you offer 3 helpful tips for newbies trying to make it in the voiceover industry?
1 – Learn to outlast rejection/failure. You'll experience a lot and each time is an opportunity to grow, become better, and be more resilient.
2 – Focus on growth & learning. Study voiceovers, take a class, work with a coach, take courses on audio production. Do something every day to grow your skills & knowledge.
3 – And most importantly, remember to have fun with the process and don't overthink it. One day you'll look back and be surprised.
If you could go back in time and hang out in any decade, which one would you go back to and why?
I would go back to the 80s. The music of that era was so amazing and creative. Parachute pants, baby! The music of that era just gets better with time. As a matter of fact, I have an electronic group called System 71 and I'm doing a full album of 80s style vintage/futuristic music inspired by the electro era. Already have 6 songs out everywhere (Spotify, Amazon, Apple Music, etc.). Check it out!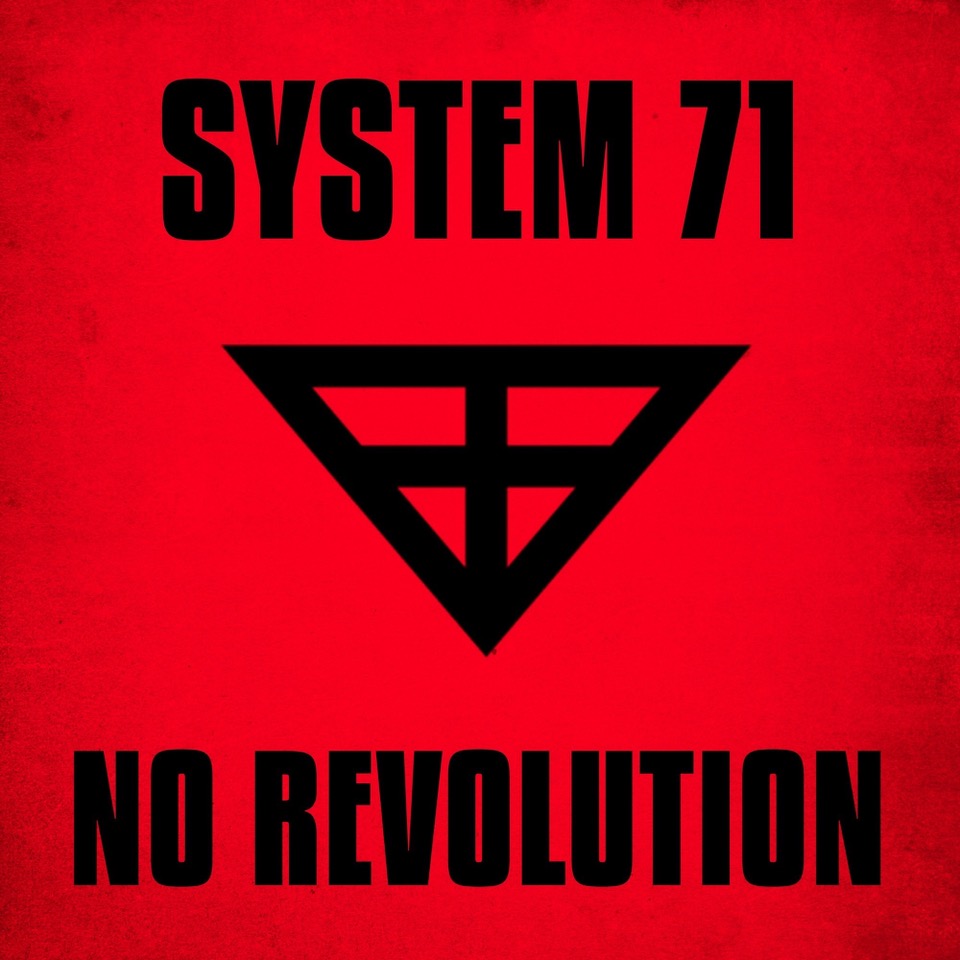 Favorite 2 pizza toppings?
I have been studying the fine art of making pizza for a couple of years. If you check my Facebook timeline you'll see many many pies! The answer to that question is just a matter of mood. Cheese and fresh homegrown tomatoes are my current favorites, along with lots of Italian seasonings. Oh, also I always use baking steel for the perfect crust at home. Get one!
Connect with Jon: