Behind the Mic: Kelly Malone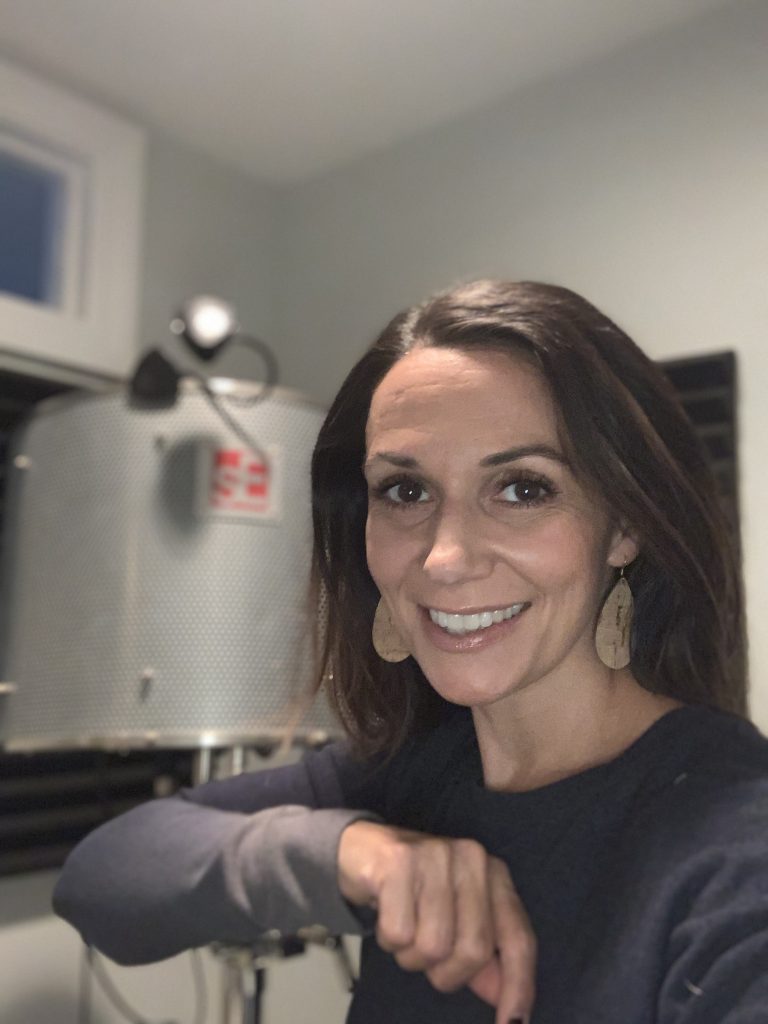 Kelly Malone has been working in the Voiceover Industry for over 20 years. What began as a dream job hosting morning radio at WBMX Boston, developed into a long-lasting freelance career of voicing radio, television, and social media content as well as on-camera TV appearances and an 11 year run as the Public Address Announcer for the Boston Bruins. She works from her house in coastal New England and is ready, willing, and able to voice any needed project.
What radio VO work have you done in the past (stations/markets)?
WBZ-AM/Boston, WHJY/Providence, WYXB/Indianapolis, KTHK/Idaho Falls, WEZX/Scranton, WGIR/Manchester, WHEB/Portsmouth, The Morning Buzz/Syndication, WLEV/Allentown, WLNH/Laconia, WPLR/New Haven, and WLZX/Northampton.
What are you up to presently (freelance/on-staff at a station)?
I've been the spokesperson for Subaru of New England since 2007; voicing all radio, television, and social content. Plus, appearing in television ads. The company is amazing! I seem to have a penchant for auto ads and have a good amount of clients around the country. Besides that, I LOVE radio imaging and enjoy the friendships I've made with station producers around the country. Luckily, I also get to put on makeup, curl my hair, and freelance on camera for various clients in the Boston market.
What do you love about your job?
Oh, everything. I honestly LOVE giving life to copy. From a young age, I knew that I wanted to be behind a microphone somehow, and this just fit. Plus, who doesn't love working from home?  I have kids and some flexibility with being there when they need me.
How did you get started as a VO actor?
Radio, radio, radio. You know how it goes: getting an on-air shift comes with the responsibility of production work. Push came to shove and a friend in imaging helped me gain some regular clients.
What was your first gig? Any memorable ones since then?
My first major gig where I felt like, "WOW, PINCH ME" was with Subaru of New England. It was the first contracted voice job that I ever had. And, 13+ years later, they have become some of my greatest friends. Their belief in me and my alignment with the product has been a dream come true.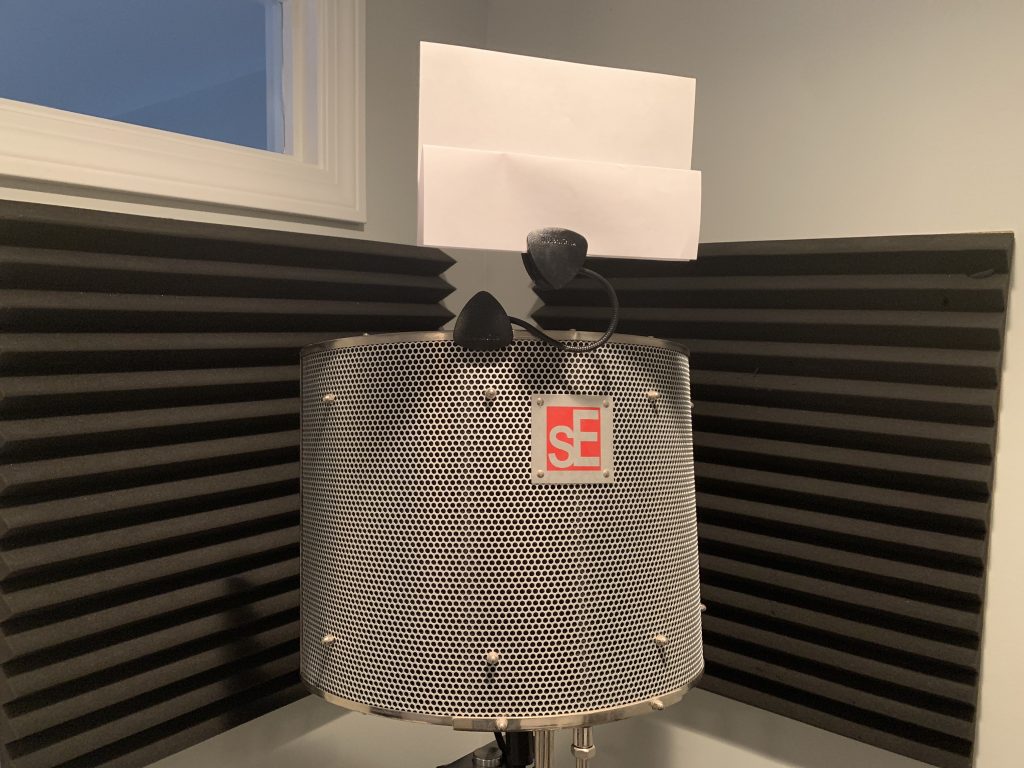 Why are corners so good for recording voiceover? They keep your vocal cords warm at 90 degrees!
Who are your VO idols/mentors?
Hmmm, well, I'd have to say two of my friends and former coworkers. Back in the day, we were all trying to "make it" at the same time, and their careers have soared! Chad Erickson and Damon Oaks. We started out together at WGIR in Manchester. At one point, I was midday's, Chad was the night shift and Damon was the Imaging Director. We were all hungry to succeed.  I followed Damon to WBMX in Boston where he has been the long-time Imaging Director and I hosted mornings for close to 8 years. But, just look at the careers of Chad and Damon! They amaze me.
If you weren't doing voiceover, what else do you think you'd be doing for a career?
Small business clothing or goods retail in a cute coastal New England town.
What did it feel like the first time you heard your voice on the radio/television?
Ha ha ha, WEIRD!  It's like waaaay back when you'd hear yourself on an answering machine. You'd think, 'do I really sound like that?'  
How has new technology changed the way you work?
Everything has condensed! Truthfully, the technological part of this industry is a bit over my head. I'm lucky to have a good friend that is an audio engineer for a production company (Hi Dave!) who has guided me over the years. I had been using a large system and when it died, he guided me to the simplest solution for my needs.
What gear do you use on the road? In your studio?
The Apogee One both at home and on the road. Right now for my needs, it's perfect!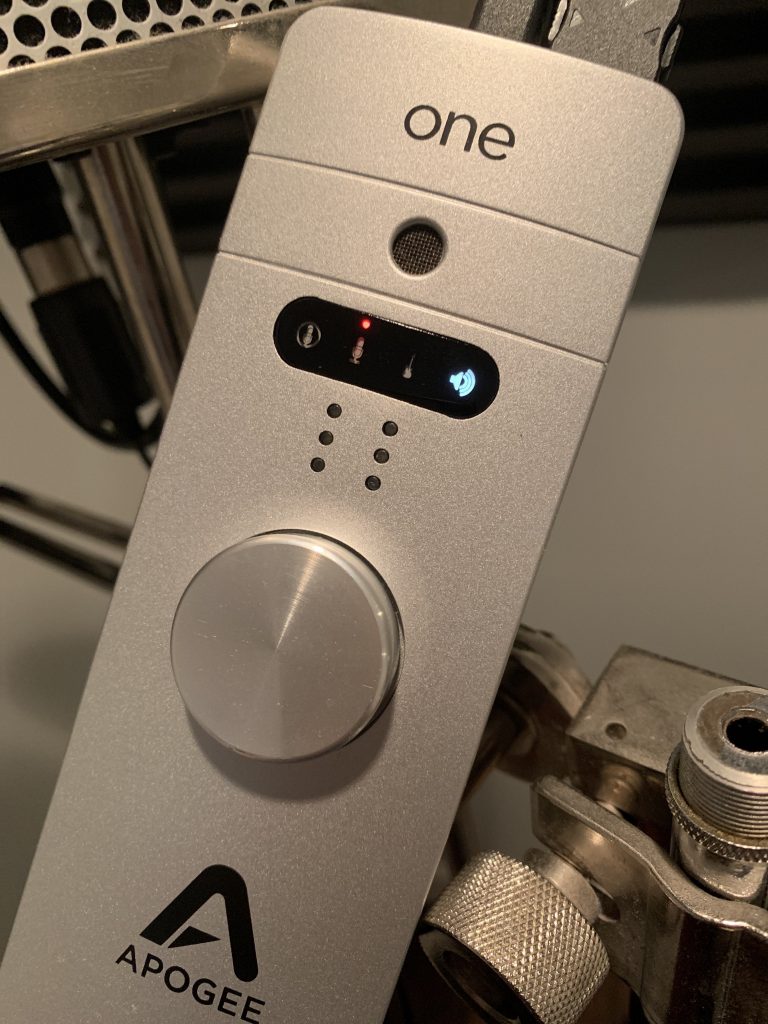 Kelly's weapon gear of choice!
Have you ever had a voice coach? Would you recommend it?
YES! I've had the absolute best luck in meeting and working with both Dave Walsh and Marice Tobias in person and remotely. Their guidance is immeasurable. Dave's "True Tell Method" will push you out of your comfort zone and put you right on to the page of copy to feel and tell the story of anything that you are "reading."  
How do you schedule/prioritize your work? How much time do you spend auditioning for new work?
Generally speaking, I respond to a client's needs as soon as possible. And if for some reason I cannot record for them immediately, I most definitely communicate with them to talk about their timeline/deadline. I always want them to know that I am here for them and want to make sure my portion of their project is seamless. With kids at home and some remote learning, life is crazy. Luckily I'm good at multi-tasking and seem to bask in the sunlight of chaos.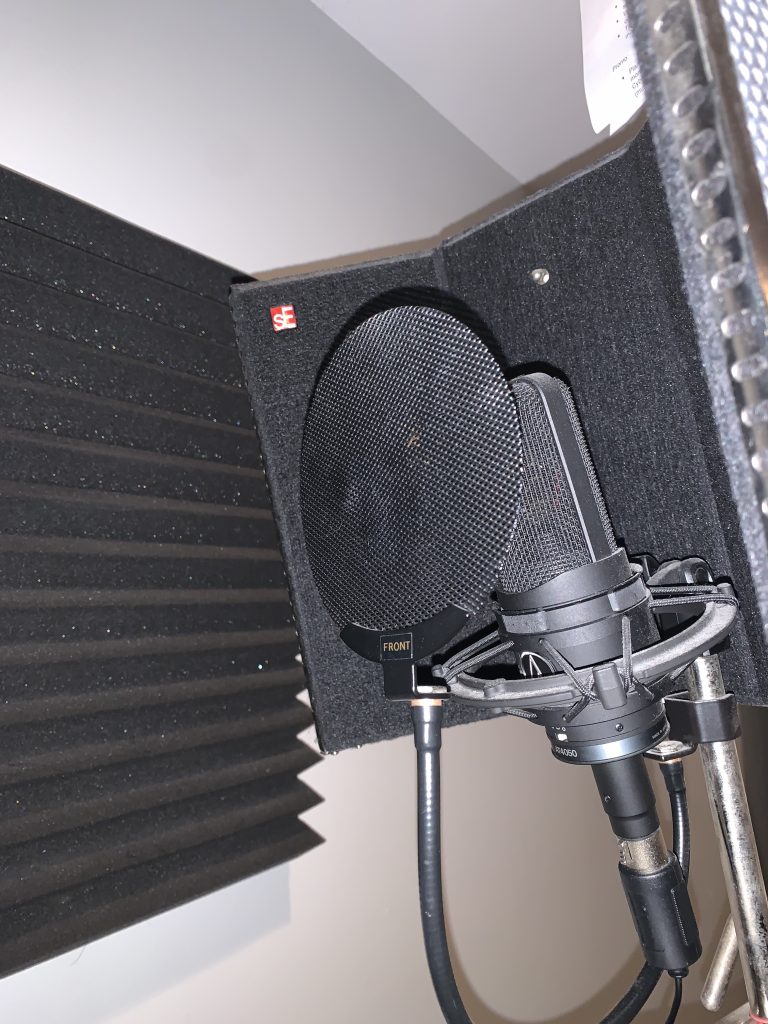 Behind Kelly's mic…literally.
How do you market your services to potential clients?
I'm currently working on my website to get it updated and looking presentable. Other than that, connections, word of mouth, and social media.
If you could go back in time and hang out in any decade which one would you go back to and why?
The 1960's for sure! That decade was filled with EVERYTHING. From music to major life-changing events, social justice, and fashion; it had it all.
Favorite 2 pizza toppings?
I'm pushing the limit and giving you three. Trust me, this is the greatest pizza combo you'll ever have: pineapple, bacon, jalapeno. Do it!
If you could invite one person to dinner, living or dead, who would it be?
Tom Brady!