Behind the Mic: Loren Raye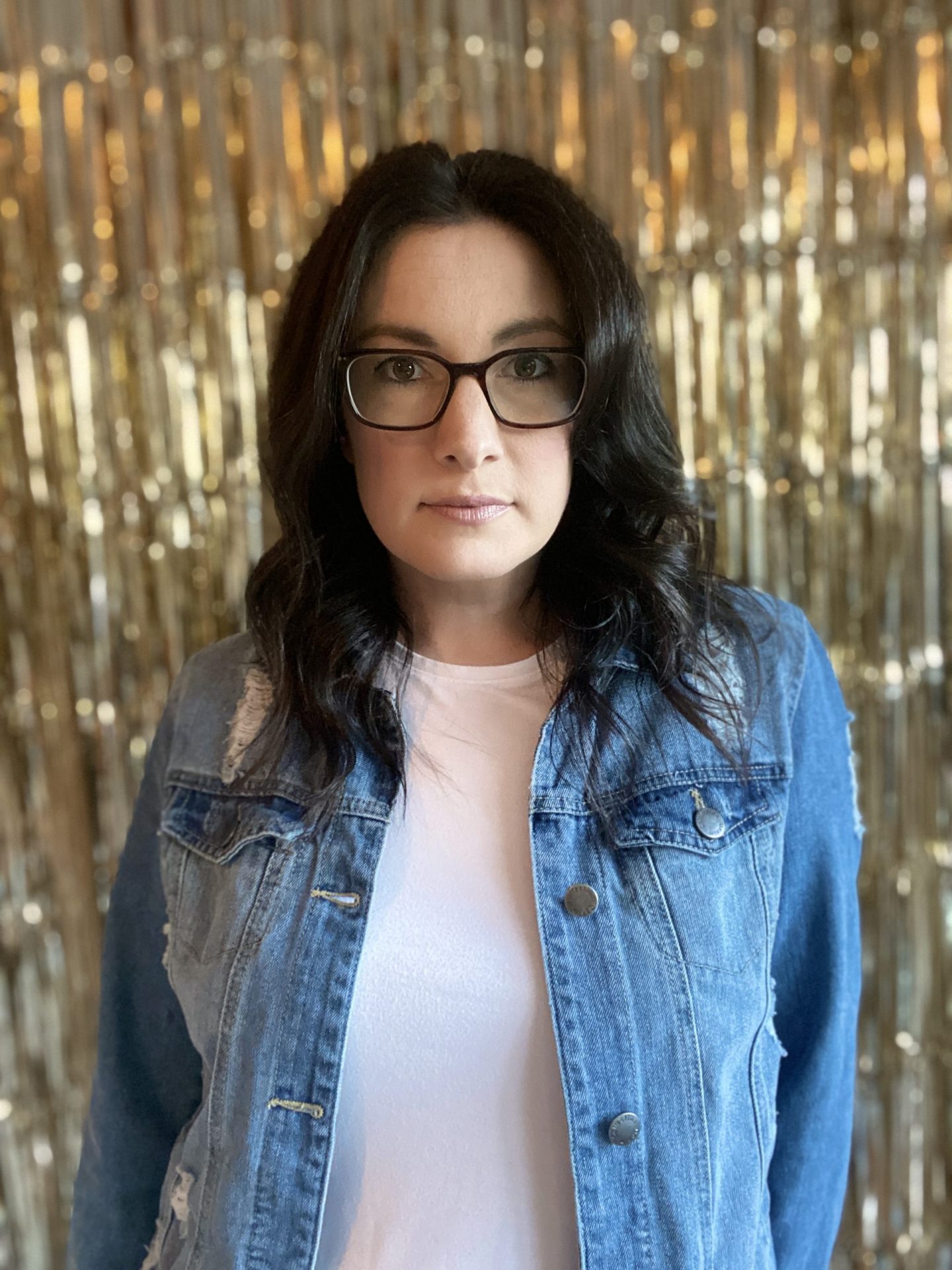 Loren is the female imaging voice for nationally-syndicated Elvis Duran and the Morning show and can be heard on over 70 stations across the US and Canada. She's also lent her voice to projects like MTV's Totally Clueless, Kacey Musgraves' "Star-Crossed" movie, as well as various commercial and e-learning clients. She began her audio career in 2007 by interning for Elvis Duran and ultimately spent 13 years in the business between NYC and Boston. She is a toddler mom and cool wife (maybe?) who works out of her home studio in New Jersey.
What radio VO work have you done in the past (stations/markets)?

WNIC Detroit, KUDD Salt Lake City, and I was the voice of the syndicated show Club Kane. 
What are you up to presently (freelance/on-staff at a station)?

I am the female imaging voice of nationally-syndicated Elvis Duran and the Morning Show. I also voice the "Not Your Average Morning Show" podcast and write for Bobby Bones' Country Top 30. And, to satisfy my on-air craving since I used to be a radio host in Boston, my friend B Mo the Prince and I co-host the "Nonsense and Nostalgia" podcast twice a week.
What do you love about your job?

It's freakin' fun. To embody a new personality for each client/job/audition is always exciting. I feel creatively fulfilled and there's always something new, which keeps daily life fresh. Most importantly, though, this job has enabled me to be home with my toddler daughter, which is something I never saw myself doing. 
How did you get started as a VO actor?

Like many fellow VO folks, I started my career in radio. I interned for Elvis Duran in 2007 and was hired in 2008 to answer his phones. I worked my way up, becoming an assistant producer and on-air contributor. He was phenomenally encouraging when it came time for me to train in VO. Plus, I crossed paths with incredibly talented and kind people like Dave Foxx who mentored me. I moved to Boston in 2013 to co-host The TJ Show, which was a career dream, and when we were let go at the beginning of Covid, I decided to put all of my effort into VO because I had always loved it so much and could never fully focus on it.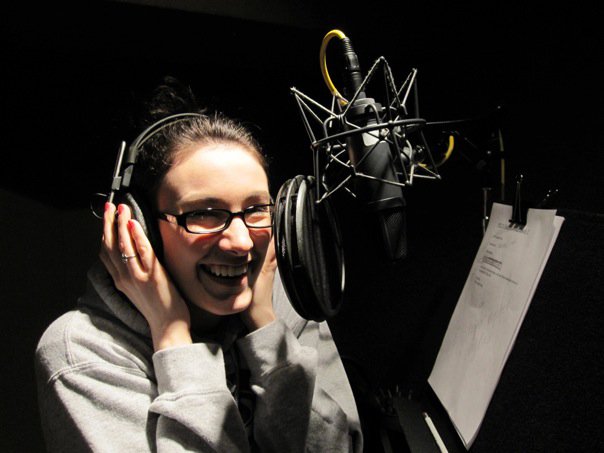 As you can see, VO booths have always brought Loren joy (pic circa 2010)!
What was your first gig? Any memorable ones since then?

Tom Poleman offered me the opportunity to voice WNIC Detriot when I was about 22. I was elated. As he and I spoke about rates, I told him "I don't care! I'll do it for free!" and he looked me dead in the eye and said, "you should never tell your boss that!" It was a great moment and I'm eternally grateful for not just his candor and kindness, but the opportunity itself. The most incredible gig I've gotten since is voicing the iconic Elvis Duran and the Morning Show. Don't burn your bridges, folks. 😉 
Who are your VO idols/mentors?

I have always been in awe of Kelly Kelly Kelly, Ann DeWig, and Blaze Berdahl. Dave Foxx has been a wonderful mentor to me over the years. Donna Frank is another person who has been nothing but kind, cool and supportive, as well as Damon Oaks and Ashley Cavaliere. I am very, VERY grateful! 
What did it feel like the first time you heard your voice on the radio/television?

I was a complete nerd the first time I heard my voice on the radio! I was very young and begged for a copy of it and passed it around to my entire family. I still get excited when I hear my work. My three-year-old daughter is able to identify my voice on the radio too, which is a really special thing to experience.  
How has new technology changed the way you work?

First of all, how cool is it to be able to work from nearly anywhere? Source Connect feels like sorcery to me (in the best way!). I'm thrilled that I get to do what I love, at (mostly) my own pace, and spend so much time with my family.
What gear do you use on the road? In your studio?

I am wildly simple when it comes to gear; I have a Neumann TLM102 which I also drag with me on the road, along with my MacBook Pro and my ZoomH6, which is the handiest little thing in the whole wide world. Since moving back to NJ from Boston, my husband and I are looking for a house…so I greatly look forward to building out a studio that really, truly feels like my own. I'll be combing through these blogs like a madman to get advice on which gear to invest in next!
Which production system do you use and why? Any favorite plugins?

I use Adobe Audition and I'm super simple with any processing, so nope – no favorites. Just the tiniest little bit of compression.
Have you ever had a voice coach? Would you recommend it?

Yes, over a decade ago I trained with (and learned so much from!) Joan Baker and Rudy Gaskins. Hugh Klitzke is amazing and is currently my commercial guru, and I still get coaching here and there for animation auditions to keep myself on my game. I would recommend to anyone that they get coaching in an area that is new to them!
How do you schedule/prioritize your work? How much time do you spend auditioning for new work?

Being a mom to a toddler who hasn't yet started preschool (September can't come soon enough!), it's hard to prioritize my time, but I get it done thanks to a super supportive husband and mom. If I get any auditions in the morning, my husband is quick to take over Toddler Duties, and my mom usually hangs with her in the afternoons so I can focus on timely auditions, meeting my clients' deadlines, and building my business.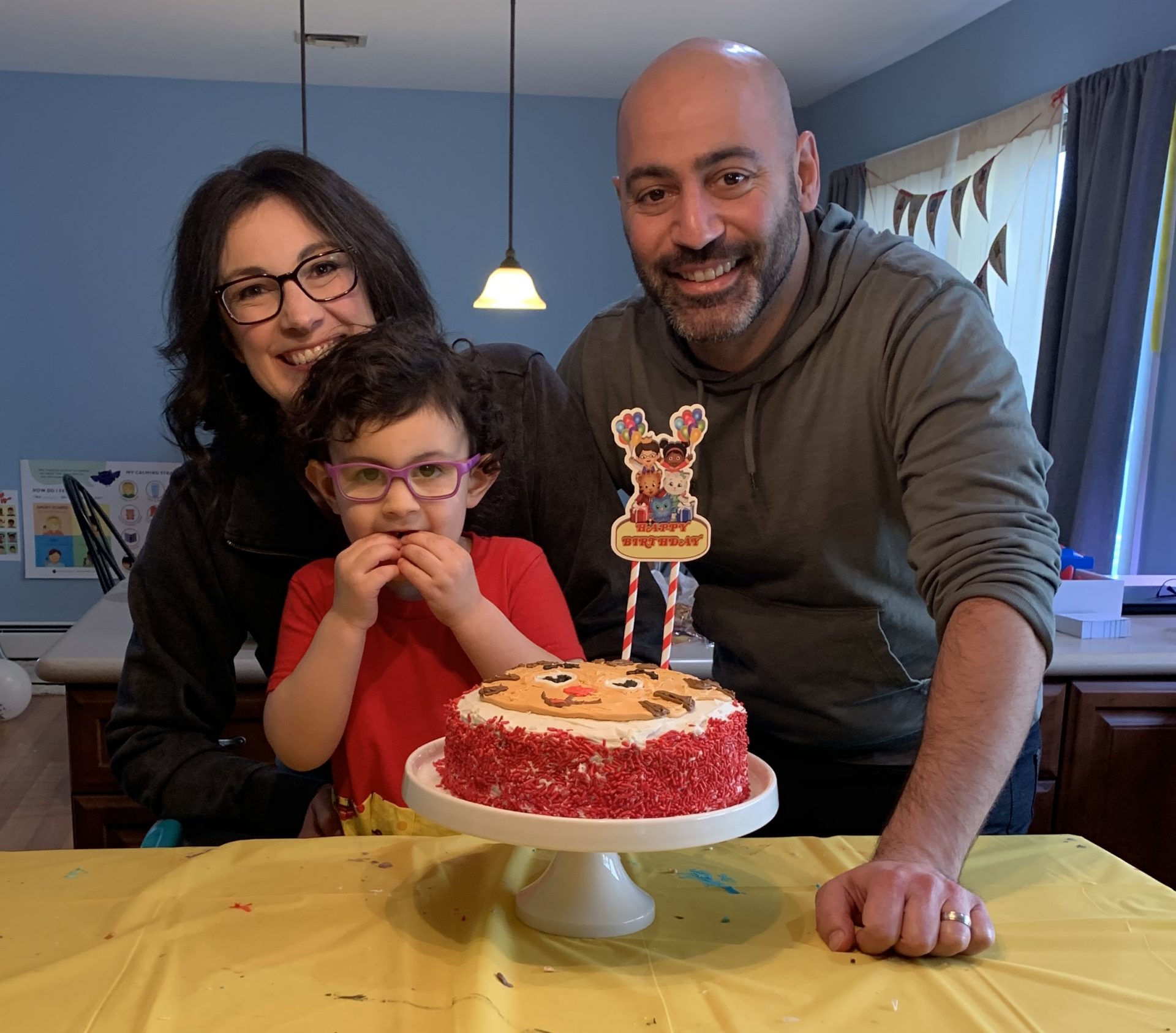 Loren's family is obviously adorable, but we would like some more info about that cake, please!

How do you market your services to potential clients?

Marketing is hard for me because I have a default wiring in my brain that makes me think I'm bragging and/or annoying someone. So first and foremost, I work on reminding myself that this is part of being self-employed, and it's not bragging if it's facts. With radio imaging, I am very old school; I find the emails of PDs and APDs and email them directly. I try very hard to ensure I find something personal to write to each person. I also am fortunate enough to have made some great contacts in my 13 years in radio, so I reach out to them often and authentically. I've hired a marketing agency to assess my workflow and get me going with a CRM. In my "spare" time (ha), I create short videos for social media. While I can't say I expect any random person to find me, it's proven to be exceptionally useful in reminding my network that I do this for a living, and I have gotten many leads that way. I also take advantage of the local parenting Facebook groups to advertise my services when it's allowed; it's been great for me. Finally, branded holiday gifts are a must for current clients!
When it comes to VO work, studio & gear, what are your most ingenious methods/discoveries for saving time and cash?

I have found a wonderful accountability partner who is looking to grow his VO business too (hey, Jake Fedida!). We have teamed up on things like paying for a virtual assistant to identify potential leads. Splitting the cost of 12 hours of work was dirt cheap, and it generated hundreds of leads that we can use for marketing purposes. Also, I made my radio imaging demo with a good friend who is a production guru (hey, Nick Benevenia!). Since I had the necessary VO skills, and he had the necessary production skills, I was able to save myself a decent amount of cash by putting in a bit more hands-on work (ie, researching and writing my own copy) and letting him make it sound magical. I don't recommend that route for everyone and/or for every kind of demo, but if you have the contacts and you're strategic and smart about it, it can work out well.
Can you offer 3 helpful tips for newbies trying to make it in the voiceover industry?

First and foremost, don't skip the training. Next, this business isn't for the faint of heart, and if you don't have thick skin and/or a true passion for it, you will lose out on opportunities very quickly…so buckle up and keep your head in the right place. Finally, find a friend. I know it may feel strange to collaborate with someone you might view as your "competitor," but I have gotten more encouragement and support from the women in this business than I ever could have imagined.
If you could go back in time and hang out in any decade which one would you go back to and why?

I'm weird and have a strange attraction to the Titanic, so I 100% would go back in time to the 1910s and board that damn ship to see what that experience was like. (Very uplifting and not at all morbid, Loren. Great choice.) 
Favorite 2 pizza toppings?

I love meatballs and ricotta on pizza. I recently switched pizza places when we moved, and when I first ordered it, the guy straight up told me that it was bizarre. I was very insulted because he is wrong and it is wonderful. 
If you could invite one person to dinner, living or dead, who would it be?

I would love to chat with Lady Gaga. She's wildly talented and has a very warm, generous heart (hello, did you see her at the Oscars with Liza?!). I would love to listen to her and pick her brain about how she's been able to stay so relevant and so grounded despite all that she's experienced.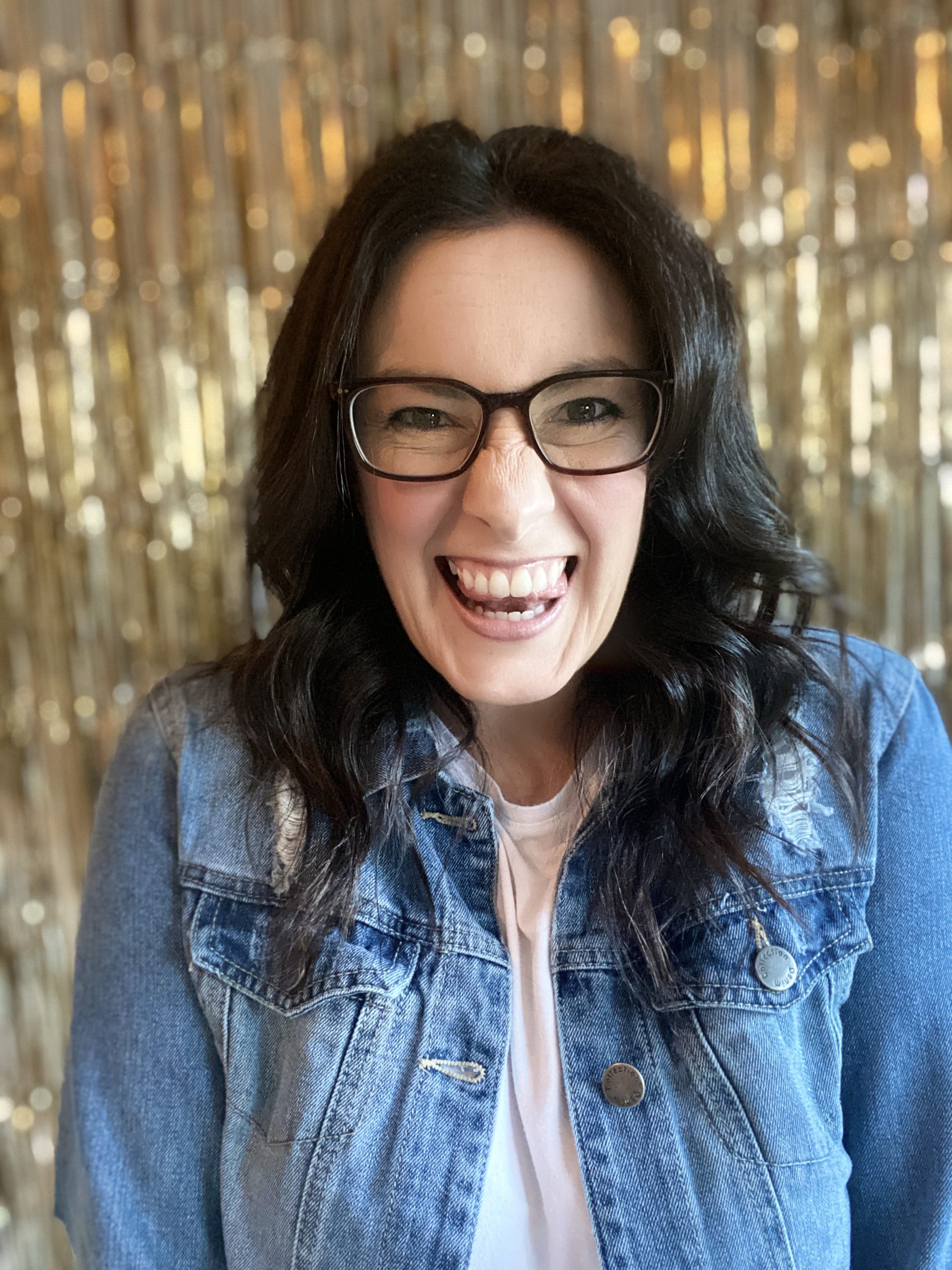 Connect with Loren:
Loren Raye is represented by Atlas and available for barter through Benztown.