Behind the Mic: Matt Fogarty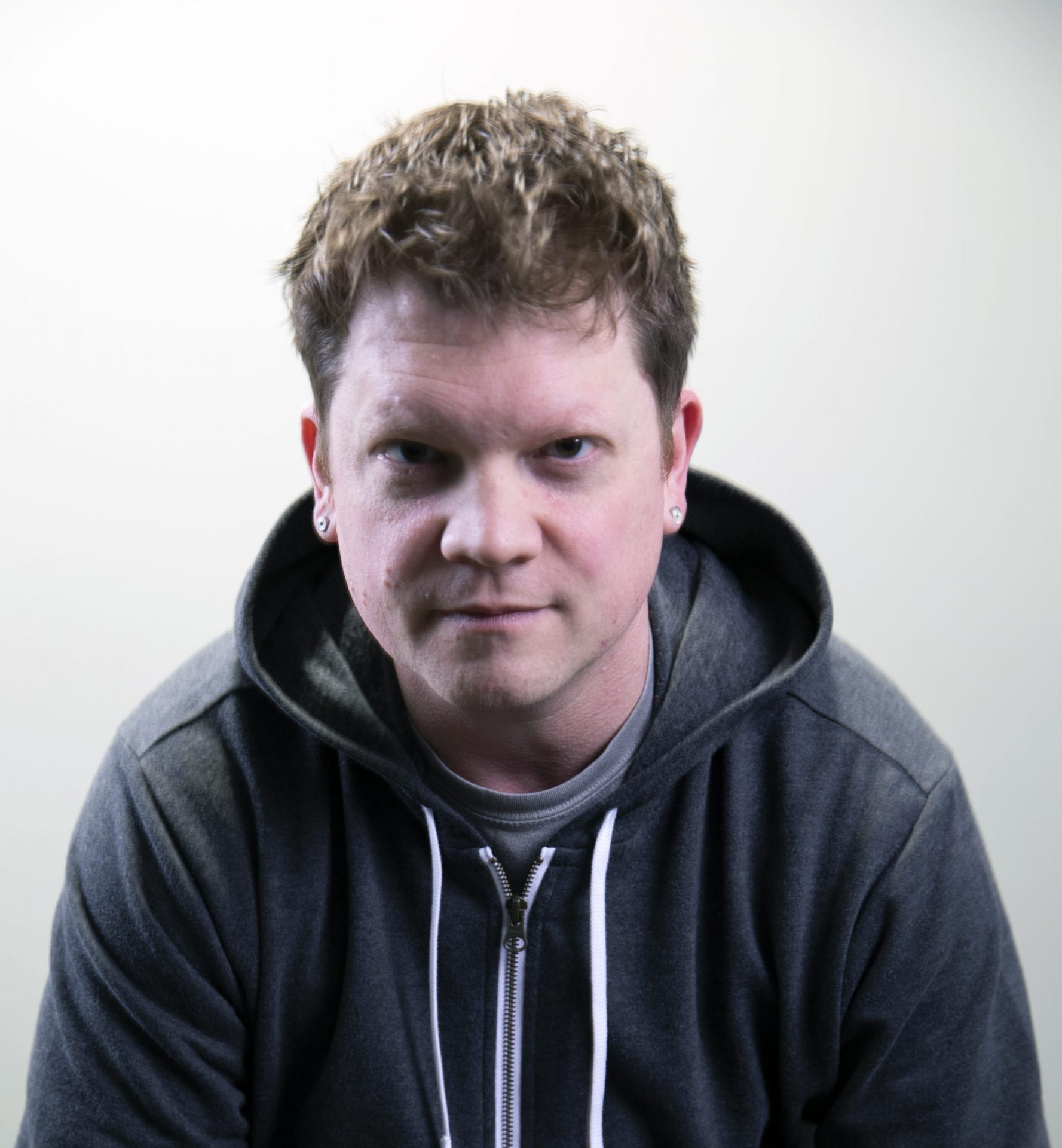 Matt Fogarty's contemporary sound and style have been chosen to represent major brands on radio and TV across North America. From station imaging to national commercial campaigns, Matt delivers a fresh sound that engages audiences and captures listeners.
Matt is represented by Atlas Talent Agency and Hoss Management!
What radio VO work have you done in the past (stations/markets)?
WZYP in Huntsville, WNCI in Columbus, WPLW in Raleigh, KIKV in St. Paul, and the MyFM network of stations across Ontario, to name a few.
What are you up to presently (freelance/on-staff at a station)?
In addition to running my voiceover business, I'm a creative services director and write commercials, promos, and imaging for a group of 6 radio stations on Vancouver Island.
Check out Matt's Imaging Demos:
What do you love about your job?
Being able to collaborate with like-minded creative/programming people to create a sound we are all proud of, every day.
How did you get started as a VO actor?
A friend of mine who was, at the time, doing mornings on our Hot AC station and doing voiceover on the side, heard a spot I voiced on the air and suggested I explore doing VO myself. That was in 2007.
What was your first gig? Any memorable ones since then?
My first memorable VO gig was being the signature voice for a national chain of restaurants across Canada. I did the voiceover for their commercials for a few years. The first radio station imaging gig I got was a big one for me – coming from a radio background, I love imaging and was stoked to land WAJI in Fort Wayne, back when they were called BEST FM.
Who are your VO idols/mentors?
Oh, man. That's a tough one. There are a lot. The guy I mentioned earlier who got me into VO, Dave Pettitt, for sure. He helped kick it all off and I'm grateful. Lisa Keys, because she's awesome and inspiring. Sylvia Villagran who I learned a lot from when we were voicing Country 98.9 in Seattle together.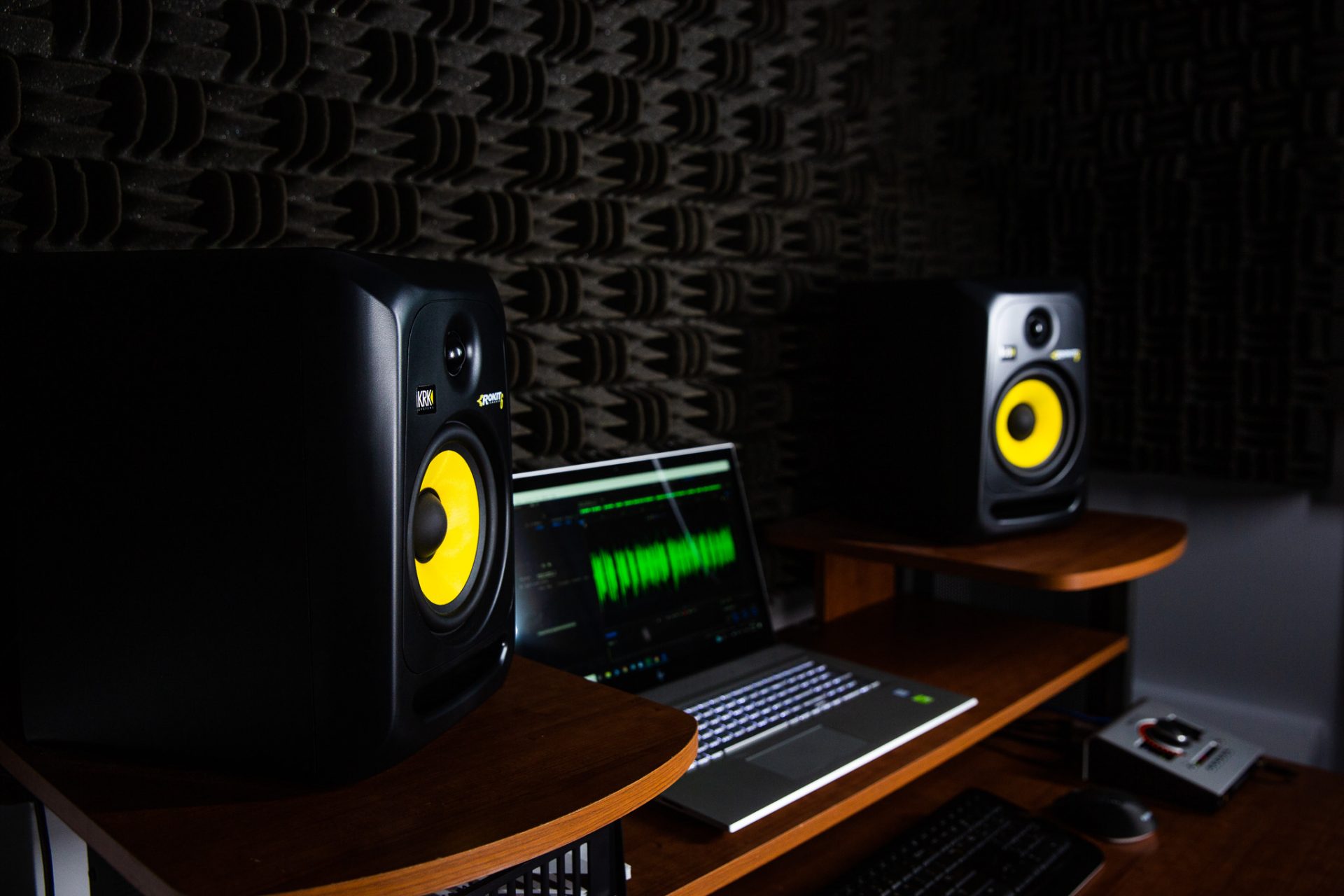 Matt's sweet set-up!
If you weren't doing voiceover, what else do you think you'd be doing for a career?
Hmm, outside of radio/VO, I could see myself doing something in the culinary world. I like to cook. Something where you still get to be creative every day.
What did it feel like the first time you heard your voice on the radio/television?
I remember just smiling like an idiot. I was so happy that I'd found something I loved doing that could also pay the bills! I felt very fortunate that way.
How has new technology changed the way you work?
I can connect remotely with studios across the globe. It's incredible. Pristine audio from my home studio to theirs, almost instantly using Source Connect or other connection options. Plus, gear has shrunk in size, so I can pretty much match my home studio sound on the road for continuity no matter where I am, without dragging around a ton of gear.
What gear do you use on the road? In your studio?
In my studio, I use a Sennheiser 416 mic into a Universal Audio Apollo Twin with Adobe Audition, and I record in a custom-built studio room, inside a Studiobricks booth. On the road, I bring my second 416 and a Universal Audio Arrow, which allows me to access all the same plugins I use at home, but in a more compact device, to match my sound at home. Plus, the Arrow is BUS powered so there isn't a bulky power supply to carry around. It runs off the computer connection.
Take a tour of Matt's Home Studio:
Which production system do you use and why? Any favorite plugins?
I'm using Adobe Audition for my DAW, along with some Universal Audio, Waves, and iZotope plugins. I like the Manley Voxbox plugin and Nectar 3, to name a couple.
Have you ever had a voice coach? Would you recommend it?
Yes and yes! I've worked with Nancy Wolfson and Mary Lynn Wissner who are awesome and I would highly recommend them both. Good coaches can help you with your delivery, but also with navigating the tricky waters of VO do's and don'ts which is very valuable, especially early on in your career.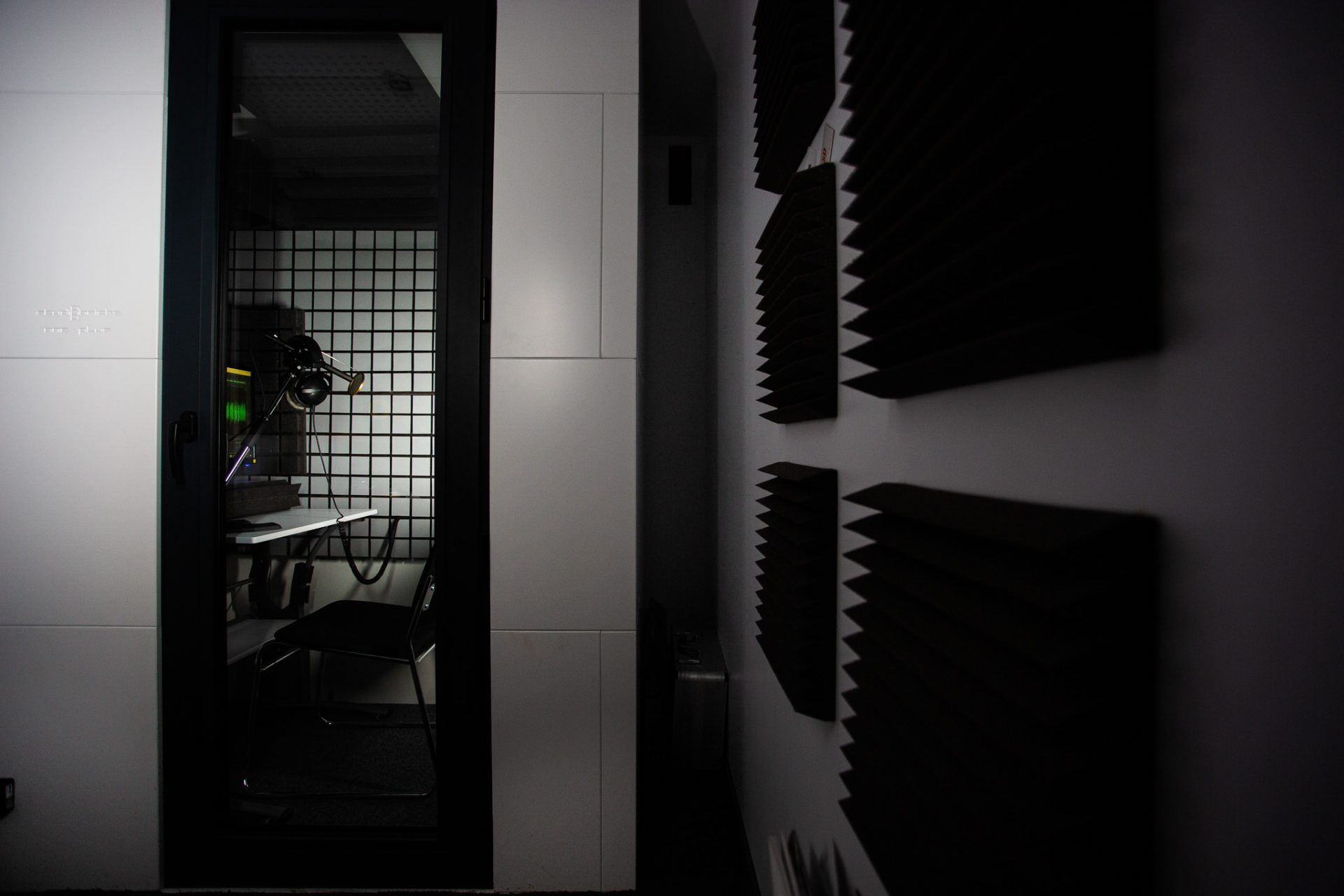 A glimpse inside Matt's voiceover booth!
How do you schedule/prioritize your work? How much time do you spend auditioning for new work?
I have two young daughters, and we get up pretty early most days, so I'm able to get an early jump on stuff most of the time. First thing in the morning I'll send off anything that's come in from clients in Eastern Time (I'm PST), and then knock off auditions as they come in, most days. I'm doing more actual work than auditioning now, but I still send out probably 3-5 auditions on an average day. I use Evernote and Week Cal (iOS app) to prioritize and organize my sessions and jobs as well.
How do you market your services to potential clients?
I do some advertising on industry podcasts and websites. Social Media. My website. I'm fortunate to have excellent representation who put me in front of a lot of quality buyers and bring in great opportunities. Professionally produced demos are super important, too!
What is the best voice processing trick or voiceover technique everyone should know?
I suggest working with an engineer or producer you trust to dial in your sound. I've taken audio courses and worked with several different audio guru's to help make me proficient in operating my gear and helping me dial in my settings.
Can you offer 3 helpful tips for newbies trying to make it in the voice-over industry?
Listen. Practice. Repeat.
If you could go back in time and hang out in any decade which one would you go back to and why?
I'm a huge fan of 90's punk and alternative, so that's where I think I'd wanna hang. You know, relive the first time you heard Smells Like Teen Spirit or Basket Case on the radio and just be like…whaaaaaa?
Favorite 2 pizza toppings?
Extra cheese and pepperoni, baby! Classic!

Connect with Matt Fogarty:
Website
Facebook
LinkedIn
Soundcloud
YouTube
Instagram
Twitter