Behind the Mic: Sammi Morelli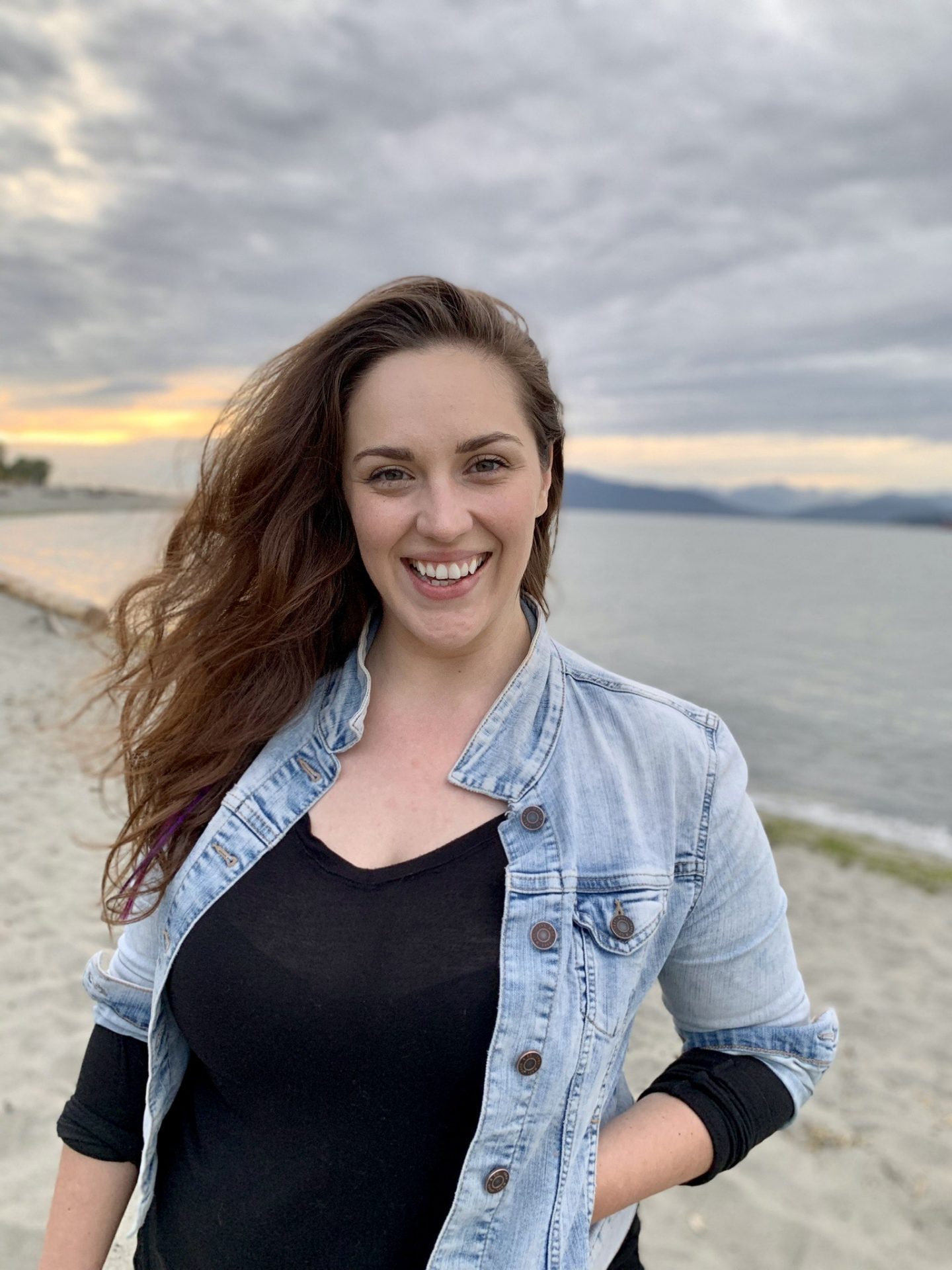 Known for her down-to-earth charm, humor, and lightning-fast turnaround times, Sammi Morelli is a voice artist based in Vancouver, BC. With a background in radio, theater, and as an award-winning pop singer/songwriter, she has an especially magical voice that captures the heart of the copy and makes it truly connect with audiences. Whether you've played with her character "Stacy" in Occulus GO's "Covert" or heard her branding Virgin Radio across Canada, no project style or format is off-limits and Sammi is ready to make your brand sing!
What radio VO work have you done in the past (stations/markets)?
I loved lending my voice to image CHOM 977 Montreal, BPM:TV Canada, and Virgin Radio France previously!
What are you up to presently (freelance/on-staff at a station)?
Currently, I'm the voice of Virgin Radio, Canada (Bell Media: Toronto, Montreal, London, Windsor, Kitchener, Winnipeg, Calgary, Edmonton, Kelowna, Vancouver & Victoria), along with freelance VO for commercial & animation work! I'm also constantly writing/recording new music as a singer/songwriter and chasing after a 1-year old daughter as a new mom! 
What do you love about your job?
The variety of what I get to work on is so much fun! I love that every day is something different and I'm constantly flexing different artistic muscles depending on the project.
Check out Sammi's Demo:
How did you get started as a VO actor?
My intro to VO came via radio, as I'm sure is the case for a lot of folks! While I worked in promotions, I started an internship in Creative and the producers started calling me in to voice more and more spots. It snowballed from there as I eventually moved into an on-air role…and over the years I just kept building my resume and experience, auditioning for everything, taking workshops, and building my network! 
What was your first gig? Any memorable ones since then?
My first imaging gig was for a niche TV Station based out of Toronto called BPM:TV. The session took less time than the 3 hour bus from Niagara to the session, was SO MUCH FUN, and totally lit the fire for me to really make my VO career happen. 
Who are your VO idols?
My VO idols include but aren't limited to, absolute powerhouses like Ellen K, Tara Strong, Rhona Rees, and Ashleigh Ball.
If you weren't doing voiceover, what else do you think you'd be doing for a career?
It would have to be something where my big mouth wouldn't get me in trouble 😉 
Have you ever had a voice coach? Would you recommend it? 
Yes, 100%!  I'm a trained singer and have had the pleasure to study with a few incredible coaches over my life in various genres…but the core of it –  breath support, the proper placement of the voice, technique, vocal care…are SO IMPORTANT. Not just for singers, obviously. As VO people, we sometimes have long, challenging sessions and we need all the help to not get fatigued or worse – ruin our voices with nodes & such. Even just starting every day with Qi breathing exercises makes a huge difference. 
It's almost like doing voiceover makes Sammi happy or something…we know the feeling 😉
How do you schedule/prioritize your work? How much time do you spend auditioning for new work?
I start every day with vocal warmups & exercises, then head right into my studio to voice the scripts in the order they came in from my clients. Once those are squared away, I'll start sourcing, voicing & submitting auditions which will be anywhere from 1-3 hours a day. Then I'll typically pop back in to voice scripts as they come in throughout the day. 
When it comes to VO work, studio & gear, what are your most ingenious methods/discoveries for saving time and cash? 
It's not a technical tip…but just making sure I keep the workflow folders organized, up-to-date, and free of clutter saves me so much time! 
What is the best voice processing trick or voiceover technique everyone should know? 
I love raising eyebrows whenever I'm reading something because it helps brighten the tone and promotes clearer annunciation…and sometimes physical movements (that the mic cannot pick up) can elevate the performance…loosen it up 🙂 
Do you have a different approach to reading radio imaging copy as opposed to TV/Radio commercial ads?
Yeah definitely – I look at my imaging work as kind of a character…she's the voice of the station so she's gotta have some kind of personality, right? I build a backstory/identity for each station "voice" and then everything I voice for them, I'll use that character's voice so it sounds cohesive & consistent sonically. I like to think it elevates the performance instead of just reading copy in a cool voice haha. For commercial work I do the same process but adjust on a case-by-case basis, depending on the story and read/mood they're after 🙂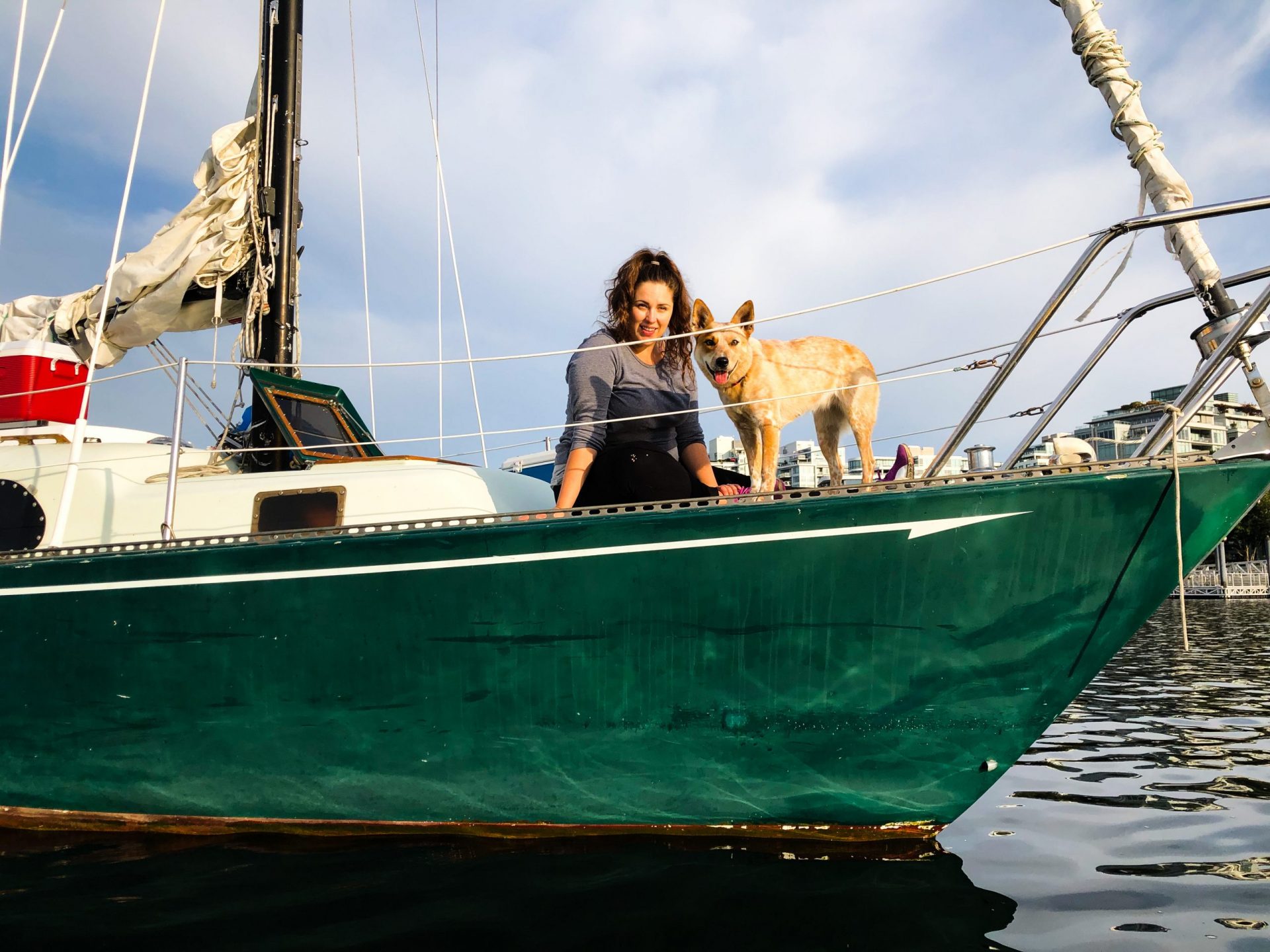 Sammi knows a lot a-boat voiceover (sorry, we couldn't help ourselves).
Can you offer 3 helpful tips for newbies trying to make it in the voiceover industry?
Audition Constantly – because not only are you submitting for roles, you're getting invaluable practice doing all kinds of VO sides.  
Never Stop Learning – Constantly be working on your craft, attend workshops, ask for feedback. 
Be Brave – Not just with your performance & choices, but also with your career! Reach out to folks you want to work with, send your demo, introduce yourself to stations/production houses…just go for it! 
If you could go back in time and hang out in any decade which one would you go back to and why?
OMG such a tough question! Perhaps 60's to witness such a pivotal time of social justice, war, protest, technological innovations, entertainment, and of course, mind expansion boom…catch the tail end of the beatnik movement heading into the hippy times (helloooo Woodstock…I'd def be coming for you! Hahaha) Honestly, such a hard question! But I can tell you I wouldn't want to live at any other time than now! 🙂 
Favorite 2 pizza toppings?
Cheeeeeeese & Basil!
If you could invite one person to dinner, living or dead, who would it be?
I'd give anything to have one more dinner with my dad. <3
Connect with Sammi: