Behind the Mic: Stephen Kallao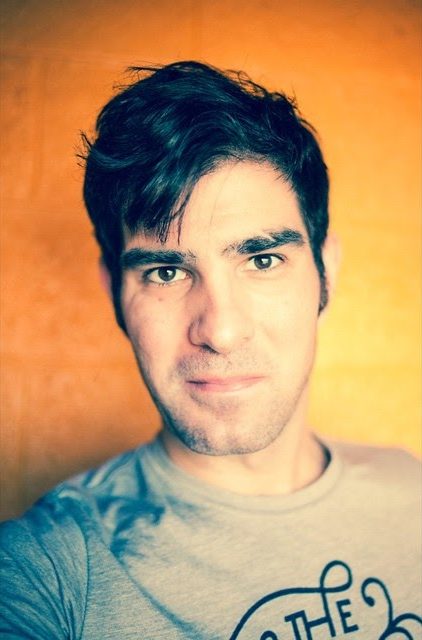 Stephen Kallao is a radio personality, interviewer, imaging director, voiceover artist, and mediocre video game player. He dislikes writing in the third person and asked me, his mother, to write this intro because his cats refused (SK: Hi Mom! Thanks!). He's been in radio for over 25 years and has done a pretty good job at it. His father and I are very proud of him.
What radio VO work have you done in the past (stations/markets)?
I've been the voice of 91X/San Diego, KUFO/Portland, WXAJ/Springfield(IL) and WYMS/Milwaukee. In addition, I've done voicework for KXRK/New York, AOL Radio, Slacker Radio, and Samsung Milk Music, bless their hearts.
What are you up to presently (freelance/on-staff at a station)?
For the last four years, I've been the contributing host at NPR's World Café in Philadelphia, where I interview musicians and play Wilco songs. I'm also one of the imaging VO's at Pandora, and recently got back into commercial radio voicing KRXP in Colorado Springs.
Check out Stephen's Demos:
What do you love about your job?
I've realized as of late that as much as I enjoy coming up with my own unique thoughts about a new Wilco song, I sometimes prefer reading other people's thoughts and ideas. I left theater as a teenager because I didn't want to be beholden to anyone's script – "I have my own ideas, man!" – now I get a ton of joy being impressed by other people's copy. 
How did you get started as a VO actor?
Necessity! First and foremost, I was an on-air host and imaging director. When I joined 91X/San Diego my longtime friend and program director Kevin Stapleford suggested I become the new voice of the station. "You can't have a DJ be the promo VO," I protested. "Why not?" he replied. That was the beginning of it. As a bonus of being the voice of this legendary alternative station, I got to write my copy. That helped me improve my skills immensely.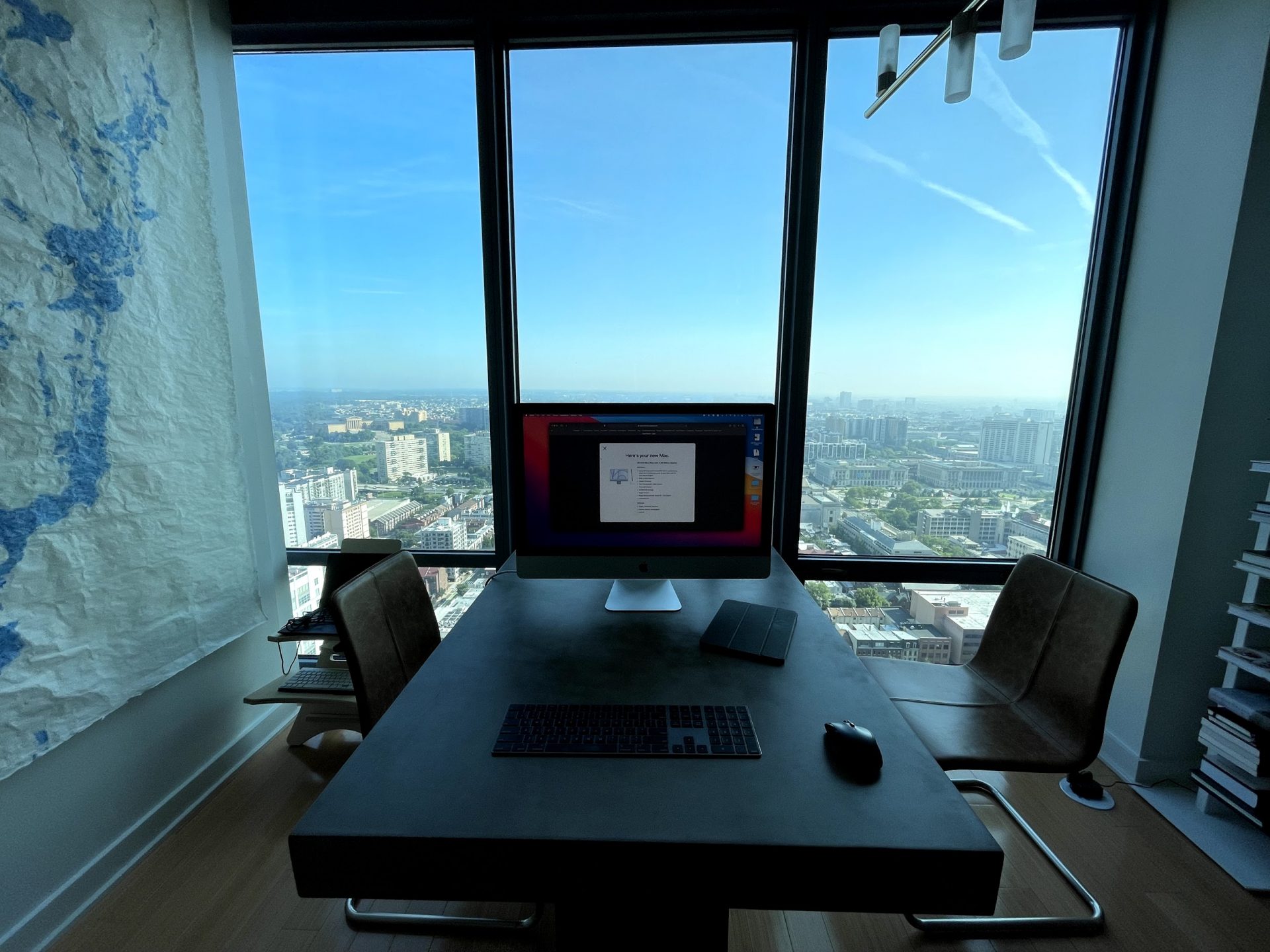 Where Stephen edits VO and production – nice view, right?
What was your first gig? Any memorable ones since then?
After 91X it was WXAJ in Springfield, Illinois. An old coworker heard my imaging demo, asked who the voice was, and I politely explained it was me. He said, "great, we can pay you less!" (they did not pay me less). It was a fun side gig that lasted over a decade. 
Who are your VO idols/mentors?
When you've been an imaging director for two decades you meet a LOT of tremendously talented people and they all shape your worldview with regard to these sorts of things, so this will be somewhat long winded, but I assure you, these are good people to study.

To start –  I was OBSESSED with Vic Caroli from his work at Q101 in the 90's. When I got to image KQXR in Boise, he was our voice guy! Ridiculously cool. I was fortunate early on to produce Keith Eubanks, and he had mastered the art of giving no f**ks. He was happy to tell you if the copy was bad. He often improved it with a witty yet cutting aside. Legend. 
Boise is also where I met RenaMarie Villano, who I tried to hire at every single station I've ever worked at since because she is amazing and kind and the type of person you want to work with. From me begging her to read alt rock lines in a flat alternative voice (lol) to her reading super bowl spots, she's been someone I'm proud to call a friend.

On that same thought process, Steve Stone is a prince of a human being. Frankly he's been consistently too talented at this gig for decades, yet every time I hear him, he's got a fresh take on an old idea. Bedrock of consistently good. A gold standard. Speaking of which…
Ann Dewig has probably been mentioned here 100 times and it wouldn't be enough. She's done so much for radio voiceover, yet she does not have her own wing at the Radio Hall of Fame. How do we make this happen? The usual superlatives are here: Talented, smart, funny, insightful, an outstanding ad-libber… We'll be here all day going over this.

KellyKellyKelly inspired a generation of voiceover talent (which I'm sure delights and annoys her simultaneously). She's constantly pushing the art forward and is an incredible mentor to so many folks. She's also funny. She'd want me to mention that. 
All of these people are also good human beings. There's a correlation there.

Stephen's new at-home VO studio!
What did it feel like the first time you heard your voice on the radio/television? 
That was far too long ago but I was probably excited and somewhat self-conscious about it. Took me a while to get a lot of bad habits out of the system.
How has new technology changed the way you work?
It mostly hasn't! Except for Izotope RX. That's been a godsend. 
What gear do you use on the road? In your studio?
Ah, the gear question. I used to dread this because of equipment envy. Presently I use a 416 clone of ill repute, a PreSonus Audiobox USB 96, a pro announcer channel strip and one of those overpriced new iMacs. I just ordered an Apollo Solo that I'll be unable to tell the difference with on a finished product.

Fun fact, when we all got sent home for the pandemic, my engineers at World Café sent us home with an RE-50(!) – and it sounded fine. No one from NPR called and said "HEY, WHY AREN'T YOU USING A NEUMANN." At that point I stopped worrying about having the best mic setup (apologies to the imaging directors presently shaking their heads in shame).
Which production system do you use and why? Any favorite plugins?
Despite Avid's best efforts, I still use Pro Tools. It's been a long and complicated relationship. Occasionally I'll use Audacity to lay down a track if PT is being difficult (and it often is). I like to compare DAW's to cars. Ferrari or Civic, ultimately both will get you where you need to go. 44.1/16 is a destination, not a journey. Use what you know.
I love Izotope RX. LOVE LOVE LOVE it. I also use Nectar when I produce my own voice in house.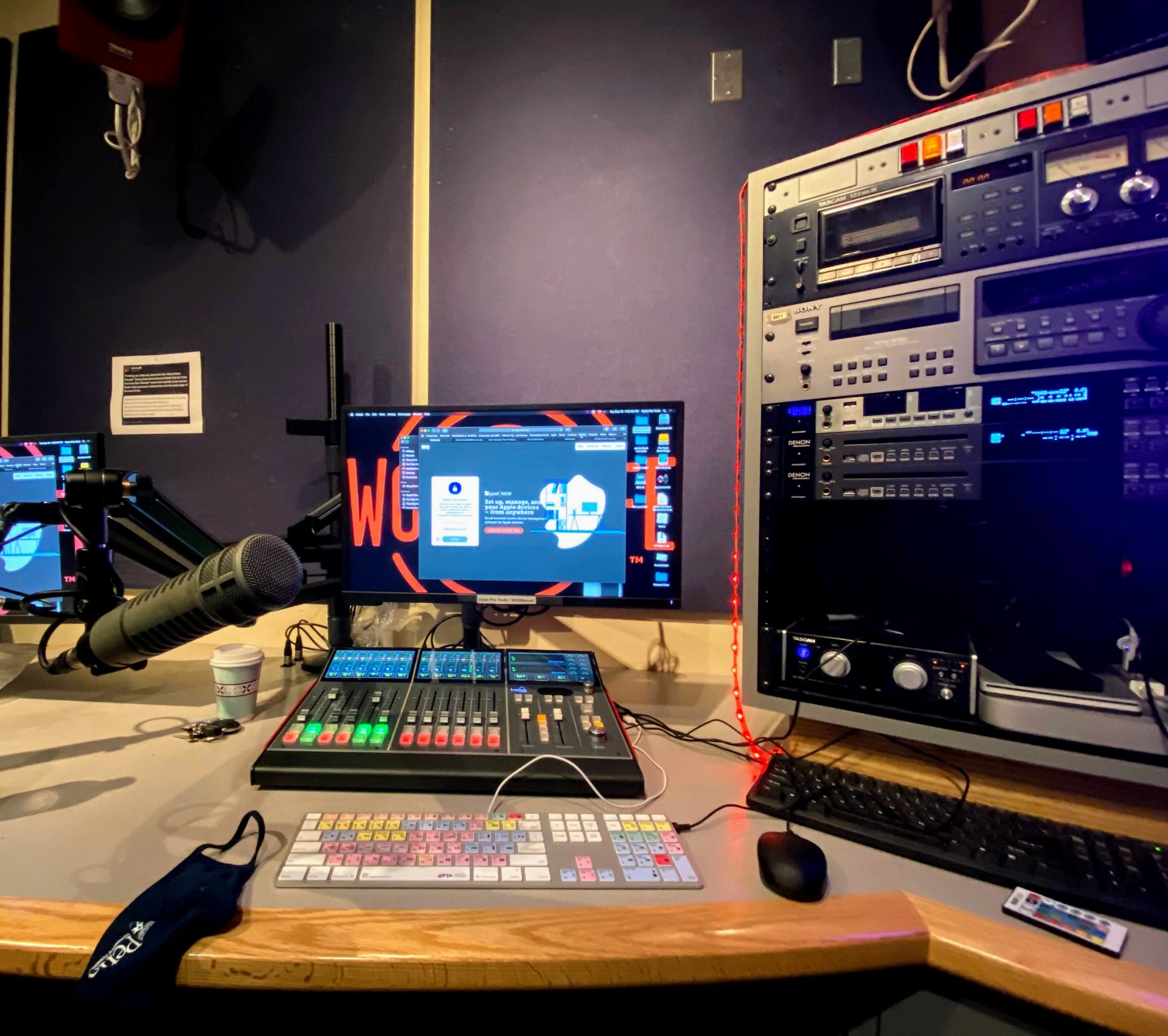 Stephen's other voiceover home – World Cafe Studios at WXPN!
What are your most ingenious methods/discoveries for saving time and cash when it comes to VO work, studio, and gear?
I've learned in most broadcast radio applications, what you've got is probably pretty good. More than likely you don't need the $4000 mic processor. No longer chasing the gear beast has been so healthy. Also, a blanket is never a bad investment. Have I mentioned Izotope RX? 
What is the best voice processing trick or voiceover technique everyone should know? 
You can do it in pre or post. But pick one and save yourself the sanity. 
Do you have a different approach to reading radio imaging copy as opposed to TV/Radio commercial ads?
I don't. I ask the client what they need/want and I try to hit the target. Sounds simple, but as I've mentioned, overthinking it will drive you mad. If I hear the phrase "sound natural" or "be yourself" I cry a little inside and dutifully ask for more clarity. 
Can you offer 3 helpful tips for newbies trying to make it in the voiceover industry?
Be nice. Be curious. Be aware.

1. Nice matters. There are so many talented and nice people in this industry that you don't have to work with mean or inconsiderate assholes. Be nice.

2. Curiosity will lead you to ideas good and bad. Trying them on for size will get you closer to where you want to be. 
3. Be aware of your worth and stick with it. Don't take shit from mean people. Don't be anyone's bargain.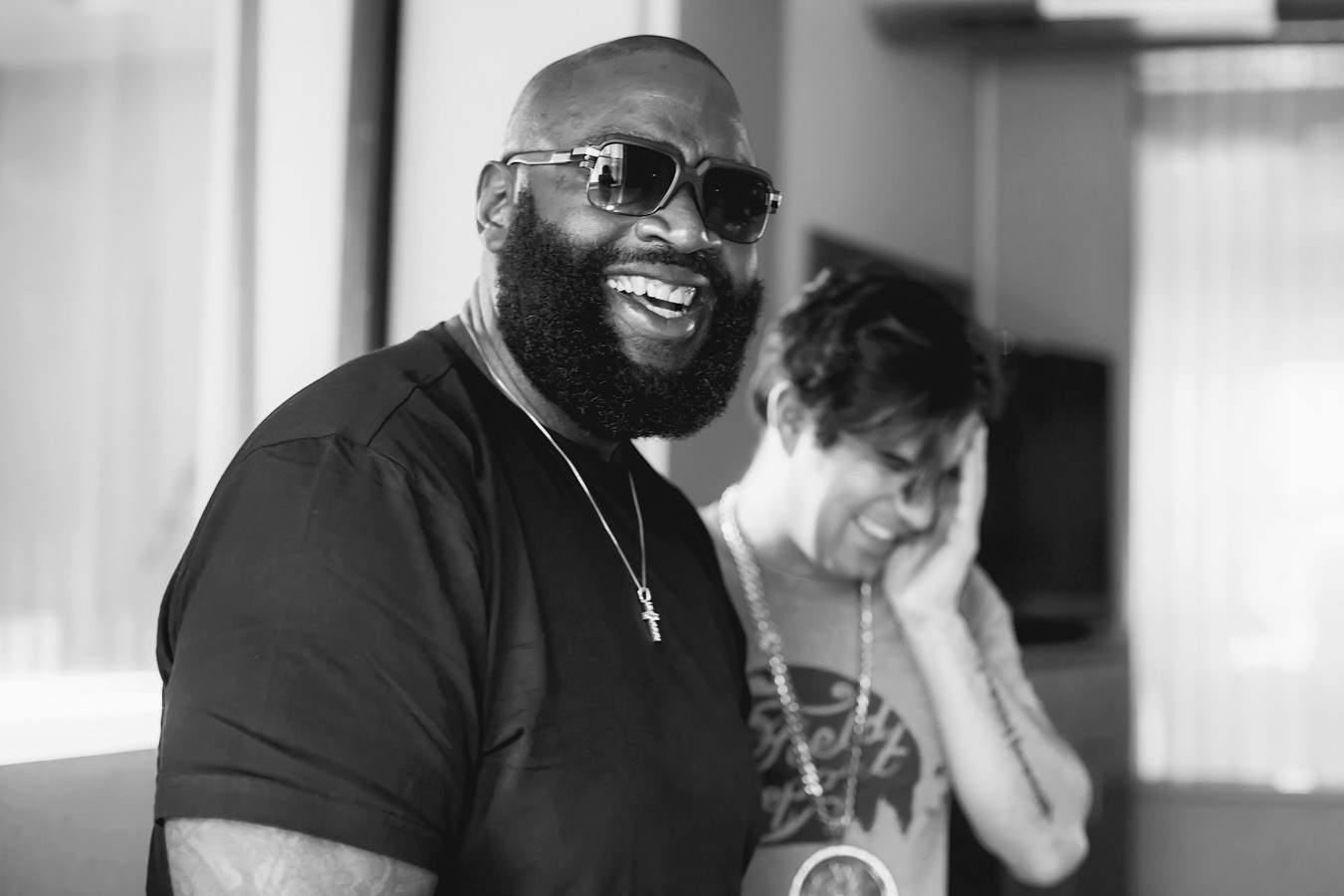 Yes, that's Rick Ross' gold medallion around Stephen's emotional neck.
If you could go back in time and hang out in any decade, which one would you go back to and why?
If I had to go back in time, it would be to the 2010's because that was the best time to be alive for most people. Don't get me wrong, plenty of things were terrible only 10 years ago, but it's significantly better than any prior period of history. I refuse to get polio or not have Google on a phone. 
Favorite 2 pizza toppings?
Ricotta and Pepperoni. It's heaven.
If you could invite one person to dinner, living or dead, who would it be?
Julia Child would be a badass hang, I imagine. Food would be good for sure.
Connect with Stephen: