Behind the Mic: Vanessa James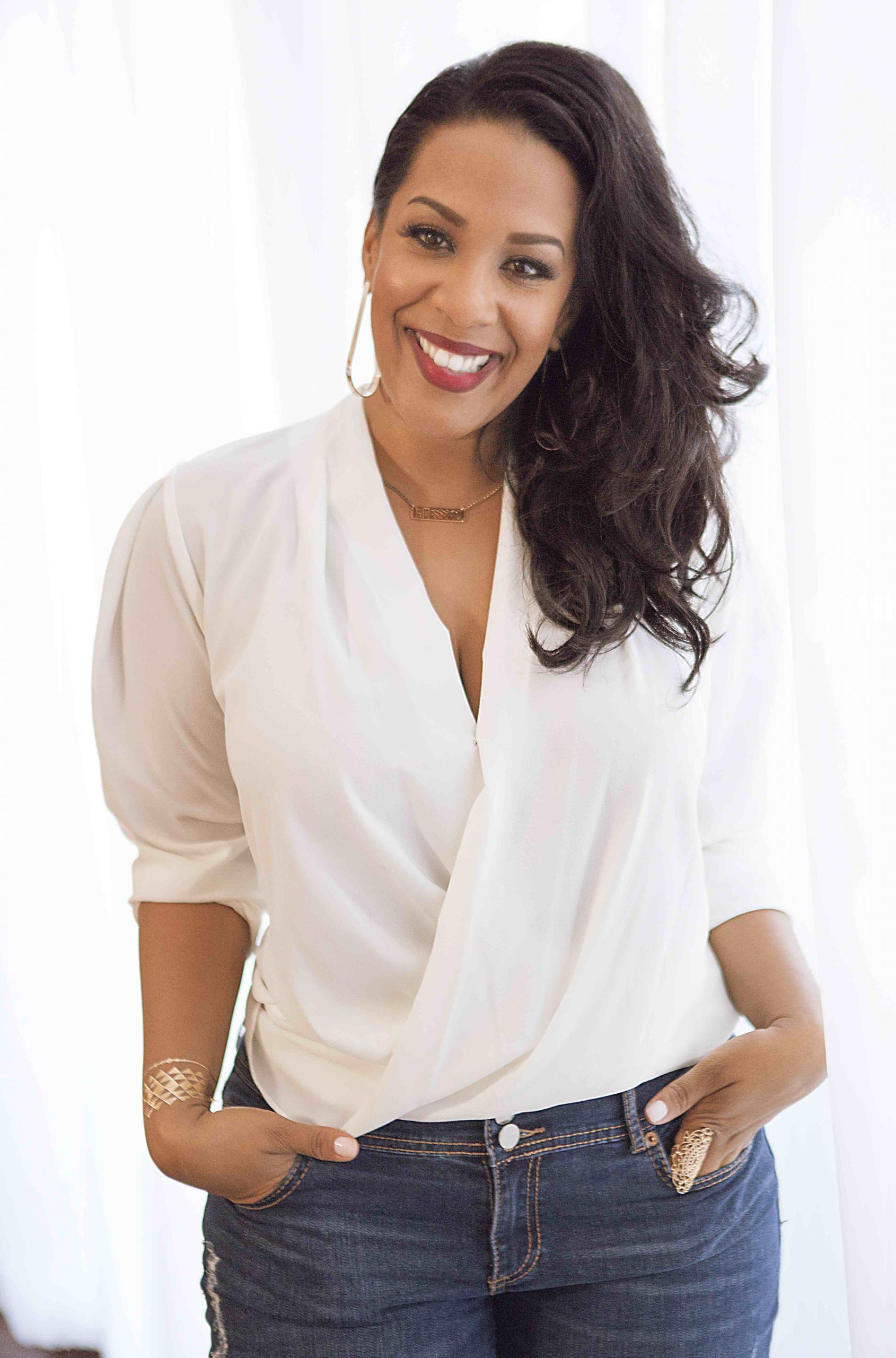 Versatile, vibrant, upbeat, sassy, warm & friendly; these are just a few of the delivery characteristics Vanessa is known for. Her voiceover style has helped brands & radio stations alike stand out and shine for over a decade! Her ability to connect with a wide-ranging audience has recently propelled her to extend her reach globally. Vanessa's latest commercial VO work can be heard on New York's NBC affiliate at Palace Resorts Mexico, on-board your next JetBlue airlines flight & more.
What radio VO work have you done in the past (stations/markets)?
As a former program and music director with iHeart (Miami and Tallahassee), I fell in love with storytelling through voice early in my career and it's also where I learned about the business of radio and music, which involve​​ so much more than getting behind the mic and having fun.
My time in radio on-air gave me the confidence and stripes to be able to venture out into the world of VO. As we know, the industry is small and deeply community-driven, so I always stayed connected with PD's across the country who reached out for me to voice their stations. Rob Miller (then at KTU New York) gave me my first imaging gig as the female voice of KTU and Don Parker at KMEL San Francisco​. Talk about an awesome introduction into radio imaging with two of the best in the biz. Ten years later I proudly still voice those two stations. Once I realized how many markets I could potentially touch with my voice all from my home studio, I was hooked and never looked back.
What are you up to presently (freelance/on-staff at a station)?
2020 was a full circle year for me as it marked my ten-year anniversary as an entrepreneur and founder of my company Vanessa James Media. I proudly voice 30+ radio stations both in the US and internationally as well as do commercial VO work full-time. I love that I'm able to be a multi-passionate entrepreneur and utilize my voice in many capacities to amplify brands, stations, and clients globally. It also allows me the flexibility and time to work on other passion projects and career goals such as travel writing, public speaking, and creating content.
What do you love about your job?
The flexibility, versatility, and growth potential that VO offers. Every time I open my inbox, there's a fresh new concert promo or brand commercial to voice. It keeps me on my toes because the copy is never redundant and it also allows me to stay on the pulse of what's happening culturally and industry-wise.
How did you get started as a VO actor?
Doug Turkel, who I worked with while at iHeart, approached me several times to do quick lines for him in the studio and he always nudged me to take VO seriously because I had a good voice. He was pivotal in my transition to voiceover as a business, not just a side hustle and I thank him every chance I get. Once I got started and had several stations under my belt, Atlas Talent approached me for representation.
What was your first gig? Any memorable ones since then
Radio wise: KTU was my first contracted imaging gig. Commercial-wise, JetBlue and Palace Resorts were among the two brands I worked with early in my career and continue to work with to this day.
Who are your VO idols/mentors?
Aside from Doug who I mentioned above, I always wanted to have that BIG sound like some of my male colleagues in the biz and be "that girl" you booked and heard everywhere. I was often paired with Cayman Kelly, Dr. Dave, Jeff Berlin, and Scott Matthews in various markets so we always had a special bond and they were always open to sharing advice and wisdom over the years. VO Idols: I mean who doesn't admire Randy Thomas. Her voice is magic and I, too, aspire to voice the Oscars, Globes, Tony's etc one day soon. Gabe Kunda also has a golden voice and is quite the inspiration to many lately. Love the energy he brings to his big movie trailer reads.
If you weren't doing voiceover, what else do you think you'd be doing for a career?
I'm doing it now! I'm a proud multi-passionate small business owner and ​VO​ gives me the flexibility to thrive in other areas of my business and in many ways​, works in synergy with it.
That's the beauty of VO – you can curate the life/work balance that works for you​. ​With grit and good representation, ​you can ​have a fruitful career you can be proud of.
What did it feel like the first time you heard your voice on the radio/television?
Of course exciting but I think my parents were the most elated hearing me in my hometown of Miami and bragging to their friends and my family in Trinidad, where I'm originally from. ​To this day, walking into a store and hearing my voice or glancing up at the TV still catches me off guard.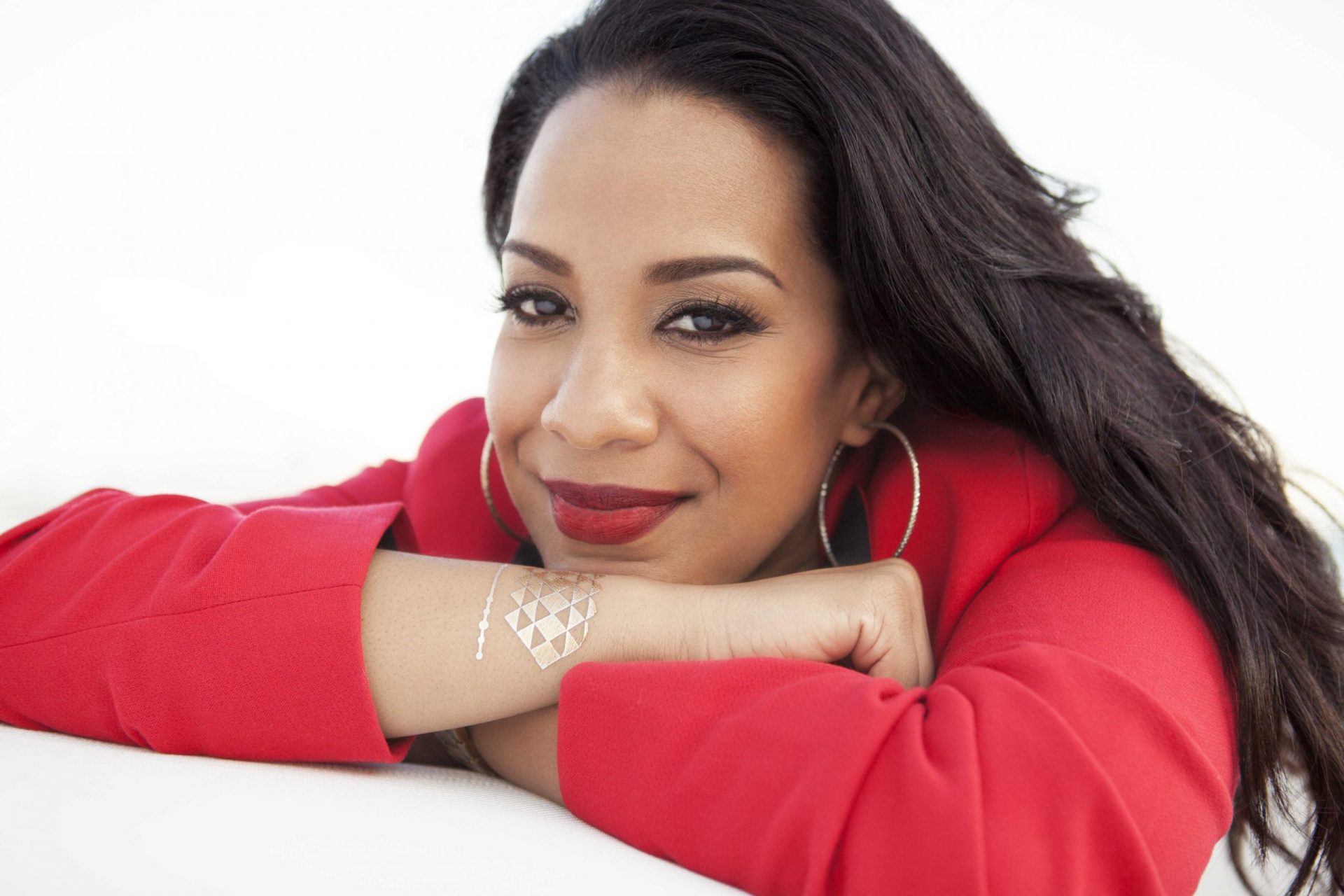 Have you ever had a voice coach? Would you recommend it?
Absolutely. May I repeat, absolutely! Having a VO coach keeps you fresh, allows you to understand how and where you need to grow, and gives you insight into what is booking. I strive to do coaching lessons at least once a quarter. Most recently, I worked with Mary Lynn Wissner, Dawn Mjoen, and Hugh Klitzke. All exceptional with different offerings – VO coaches help to elevate your delivery and style if you take direction well. I can't sing their praises enough but prepare to DO THE WORK after coaching; that's the only way you grow.
How do you schedule/prioritize your work? How much time do you spend auditioning for new work?
Great question. VO is a multi-spectrum craft so if you're doing multiple styles daily it can be manic if you don't take control of your workload. I have a great relationship with the PD's and imaging directors that I work with so I ask them to bulk their copy together when they can. I typically knock out radio VO in the morning, take a break for commercial work, then tackle any VO and auditions I missed in the late evening. I'm a night owl and so is my voice so I don't force things and more so go with the flow.
"ASAP" is a part of the game too, so when immediate needs come up, I can quickly shift focus if need be. Pro tip: take breaks, go for a walk and get some fresh air, especially with longer session days. It helps for instance when you're going from imaging to a commercial, promo, or AVO audition​s​.
How do you market your services to potential clients?
I start with the base of clients I already have. I ask for feedback on my work and ask them to refer me to potential clients that may need VO where it makes sense. I also am not shy about marketing my skill set and offerings on social media too. As much as I book through my agency, referrals are also a large part of my business as well. Relationships are at the heart of this business and I take pride in making sure clients are happy with my work and work ethic​. Always remember, ​happy clients will cheerlead for you and it doesn't get better than that.
When it comes to VO work, studio, & gear, what are your most ingenious methods/discoveries for saving time and cash?
Book a session with an audio engineer and be honest about your budget and your space. It will allow you to see how you can optimize your space and audio sound. I highly recommend George the Tech to get your studio optimized and Jordan Reynolds to fine-tune your overall sound and delivery with your gear. Also, don't feel forced to go out and buy the most expensive mic/gear when you're getting started. If you're in this for the long haul and on a budget, build UP to the studio gear you want while optimizing what you have.
Vanessa's studio is currently under construction, but that hasn't stopped her
from serving her clients with this temporary set-up!
What is the best voice processing trick or voiceover technique everyone should know?
Don't over-process your voice. Optimize your gear to work best with your voice.
Do you have a different approach to reading radio imaging copy as opposed to TV/Radio commercial ads?
Absolutely. Radio is big and bold and meant to stand out whereas commercial highlights the brand where the VO actor is not the star, the brand is. Break up your sessions, take a walk outside to change the mood, and then go back in and adapt to the copy. Take in your copy and have fun with it.
For commercial work, which is super conversational right now, I often stand up and use my body (hands and head) to help with storytelling. It's also important to take a look at what you are booking or being cast for and research who is booking work with that sound. Adapt and flow accordingly​ and most importantly, be yourself. ​
Can you offer 3 helpful tips for newbies trying to make it in the voiceover industry?
Yes. Be malleable, embrace the word "no"  ​and ​take nothing personally. If you're dedicated to growing in the voiceover industry and you're open to stretching yourself, you can have a long career in this business. Take all the courses you can afford and be honest about where you are and what you know. Ask for help – most colleagues are open to sharing their nuggets of wisdom and growth if you need/ask for help.
If you could go back in time and hang out in any decade, which one would you go back to and why?
The 70's. I love to dance and would have thrived in the disco era. I also think it was a momentous decade of change globally for acceptance and strides towards equality. I would have definitely marched for those causes!
Favorite pizza toppings?
Grilled artichoke, basil, pepperoni, and even a pop of pineapple, can't go wrong with that. 
If you could invite one person to dinner, living or dead, who would it be?
Bob Marley. In his short time here he accomplished so much musically that touched every corner of the globe. I would have loved to have a sit down with Bob and dive into his perspective. He was wise beyond words and his lyrics continue to tell the story of peoples' lives and the state of the world decade after decade. I'm also a huge Anthony Bourdain and Robin Williams fan. Both gone too soon, I would have loved to have a scotch and talk about life with both of them.

Connect with Vanessa:
Vanessa James is represented by Atlas and available for barter through Benztown.