MEDIA. NEWS, EVENTS, & EVERYTHING ELSE GOING ON AT BENZTOWN.
09 August 2021
Benztown and Tracy Johnson Media Group Bring AudioLogger to U.S. Radio Stations
AudioLogger Makes it Faster and Easier for All Station Staff – From Production to Sales, Marketing, Digital and More – to Repurpose Audio With Greater Flexibility and for More Expansive Uses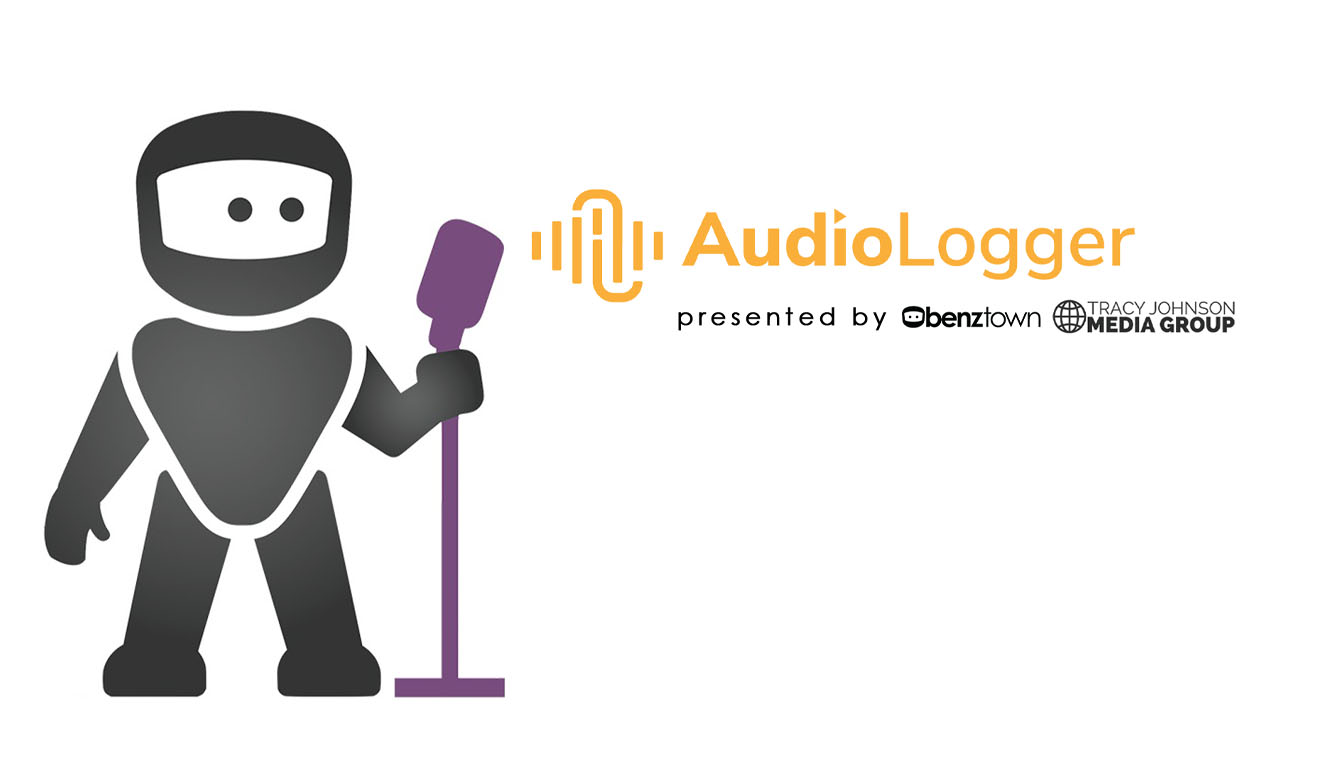 Benztown announces that it has entered into an agreement with Tracy Johnson Media Group to market and distribute to U.S. radio stations AudioLogger, a new streamlined and intuitive audiologging app that supercharges a station's audio capabilities, making it faster and easier for stations to seamlessly repurpose audio for more expansive uses by all team members, from production to sales, marketing and digital. AudioLogger was developed by Belgian radio broadcaster Alain Claise, and is currently used on over 250 stations worldwide. The app is now available to stations from Benztown at a special introductory rate.
With AudioLogger, all station staff can instantly access, manage, and share audio for any station in the world. Broadcasters can access audio for airchecks. The sales team can send proof of performance audio and live reads to advertisers without filling out a production request. And stations can even convert any audio segment into attention-getting videos to post online with just a couple of clicks. 
Best of all, users can access all of the stations they want to monitor in one dashboard, and monitor other stations in their market, company, or any stations they admire and hear exactly what is happening 24 hours a day, 7 days a week. Users can even export detailed music logs and playlists, which could replace expensive music monitoring services. AudioLogger is packed with many more features, including advanced audio-to-text functionality and analytics that show exactly when listeners tune in, tune out, and turn the volume up or down.
Dave "Chachi" Denes, President, Benztown, said: "AudioLogger transforms station operations by empowering every member of the staff to do more with their audio content – whether they're in production, sales, marketing or digital. The system is fast and easy to use, and audio is available to edit, export and manage within a couple of seconds of being broadcast. Plus, it works on any platform and device, including tablets and cell phones. AudioLogger is a game-changer for stations and Benztown is proud and excited to partner with Tracy Johnson Media Group to bring this smart and affordable technology to U.S. radio."
Tracy Johnson, President and CEO, Tracy Johnson Media Group, commented: "I've been using AudioLogger since last fall and it has completely changed how I work with my clients. I can access all of their audio, 24 hours a day, 7 days a week, anytime. I don't know how I survived without it."
For more information, visit: https://benztown.com/program/audiologger/
or contact Masa Patterson at mp@benztown.com or (818) 842-4600.