MEDIA. NEWS, EVENTS, & EVERYTHING ELSE GOING ON AT BENZTOWN.
10 March 2023
Benztown News/Talk Library Gets an Upgrade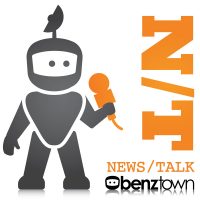 Benztown Breaks Out its Expanded and Updated News/Talk Library, With Refocused Approach on Caller/Listener Interaction and Daily Topical Pieces 
New Content Available NOW for Benztown News/Talk Library Subscribers
Benztown, a global leader in radio imaging, voiceover, programming, podcasting and jingles, announces that it has expanded the Benztown News/Talk audio imaging library for News/Talk radio stations, bringing updated and more frequent caller and host audio, an accelerated update schedule, and more daily topical promos and sweepers designed exclusively for News/Talk stations. The updates include a refocused approach based on caller/listener interaction and daily topical pieces.
To listen to a composite of the expanded Benztown News/Talk Library, paired with Benztown's companion library for News/Talk stations, Ambush, go to:
https://benztownbranding.com/formats/news

Available to stations now for barter or cash, the Benztown News/Talk Library is created by the industry's top imaging and production specialists, led by Imaging Director, Adam "Ketch" Kecskemeti, and Imaging Voice, Mike Hansen. Paired with Benztown's Ambush News/Talk Library, led by Imaging Director, Scott Phillips, and Format Voice, JJ Surma, and housed on Benztown's industry-leading platform, News/Talk radio stations have every imaging tool and solution at their fingertips.
Masa Patterson, Vice President, Sales & Operations, Benztown, said: "We are incredibly excited to bring America's best News/Talk stations an enhanced and expansive toolset they need now more than ever. Benztown News/Talk is all stations need to produce what their listeners count on them for, from conservative talkers to straight-up traffic and weather. With this increase in caller interaction and daily topical elements, it has everything News/Talk stations need to get a jump on tomorrow's news today – and more."