MEDIA. NEWS, EVENTS, & EVERYTHING ELSE GOING ON AT BENZTOWN.
31 January 2020
"CHACHI LOVES EVERYBODY" PODCAST RELEASES THREE NEW EPISODES FEATURING DAVE "CHACHI" DENES' ONE-ON-ONE SIT-DOWNS WITH BOB LAWRENCE, MATT PINFIELD, AND JOEL DENVER!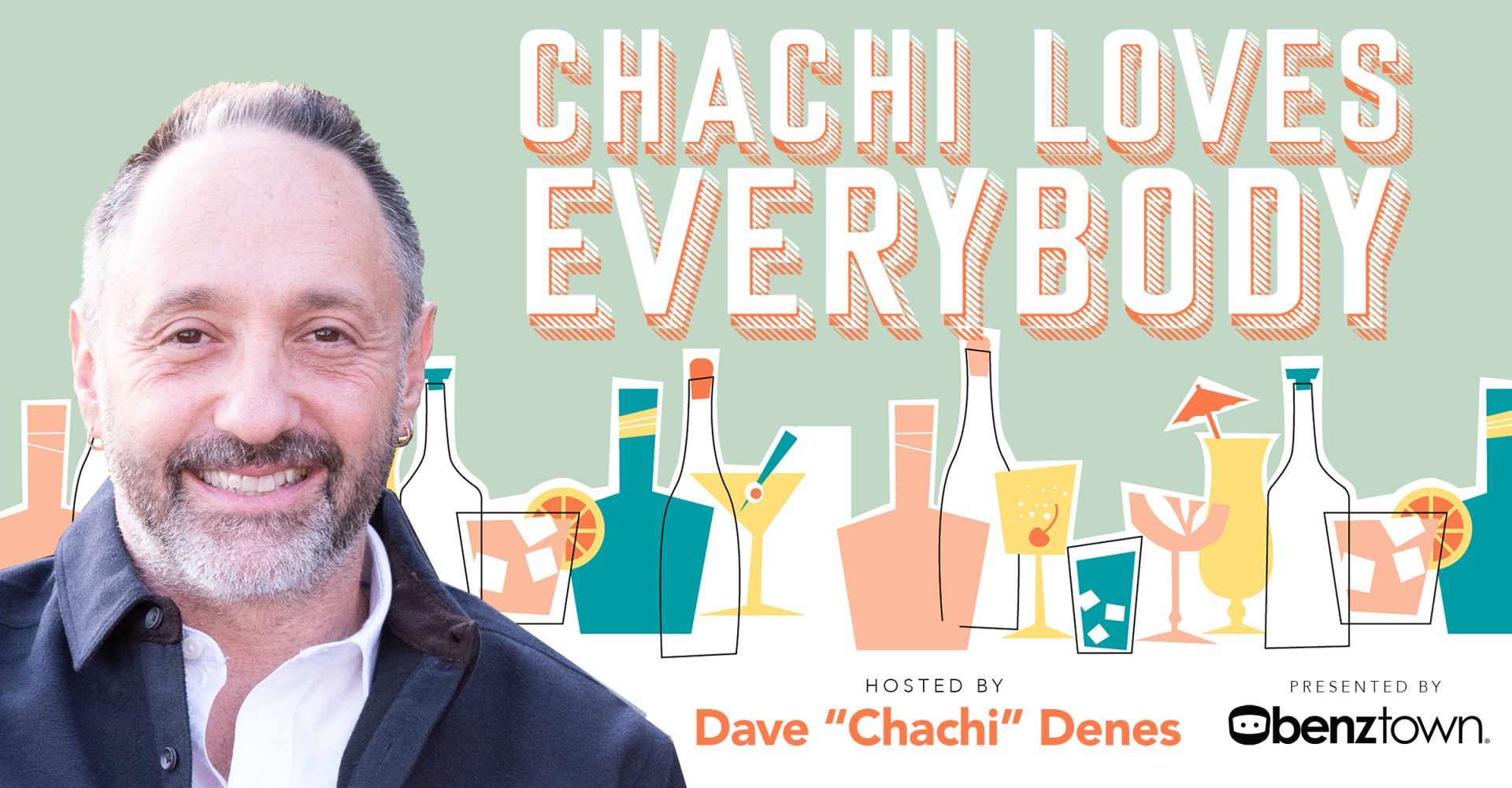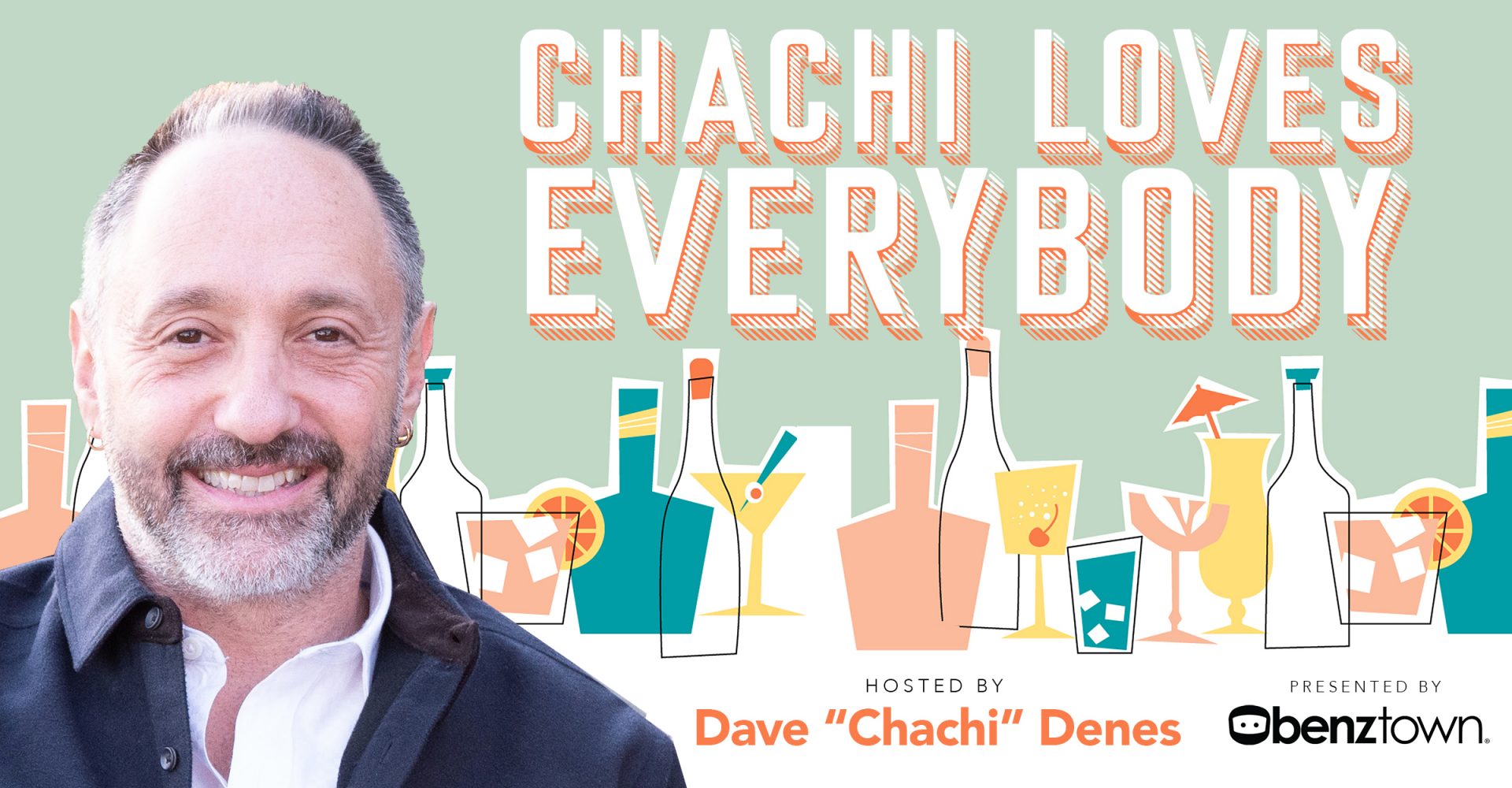 Click here to listen to the latest episode of Chachi Loves Everybody!
Benztown, a global leader in radio imaging, voiceover, programming and jingles, announces the release of three new episodes of  "Chachi Loves Everybody", a new original podcast produced by Benztown and featuring Benztown President and audio brand builder Dave "Chachi" Denes. The new episodes feature Chachi's one-on-one interviews with Bob Lawrence, VP of Programming, Saga Communications, Inc.; Matt Pinfield, music personality and national radio and television host; and Joel Denver, President/Publisher/Co-Founder, All Access Media Group.
"Chachi Loves Everybody" takes listeners with Denes – better known as "Chachi" – as he sits down for candid conversations with Radio's legends, master brand builders, and innovators in the burgeoning audio space, revealing the true stories behind their successes and their insights into building iconic brands through audio.
In the Bob Lawrence episode, Lawrence discusses what it was like growing up in New York, being enamored with radio at a young age, and not having a "Plan B". He also recounts having to fire someone for being drunk while on air, his experiences programming in Japan, and starting his own research company with Pinnacle Media Worldwide.
Matt Pinfield's sit-down with Chachi reveals how confidence landed him the job at 120 Minutes, and how his first interview with Oasis got him a full-time gig. Plus he describes being ordained by Bruce Springsteen and trying to sign The Killers to a label, and gets real about his very serious accident in December 2018.
The one-and-only Joel Denver shares with Chachi how a benign leg tumor led to the beginning of his career in radio at 14 and shares highlights of his interviews with radio and music industry giants at R&R. Denver also reminisces about the early days of All Access and his late wife and All Access Co-Founder, Ria Denver. He discusses losing his home to the Woolsey Fire of 2018 and the lessons he learned from that, and reveals what is in store for WWRS 2020 attendees this year. Chachi gives a special bonus to listeners in the Joel Denver episode as he reveals the origin of the name "Chachi".
"Chachi Loves Everybody" is available now on Apple Podcasts, Google Podcasts, Spotify, TuneIn, Audioboom and other podcast services.
Listen now: https://bit.ly/ChachiLovesEverybody