MEDIA. NEWS, EVENTS, & EVERYTHING ELSE GOING ON AT BENZTOWN.
23 September 2021
"Chachi Loves Everybody" Podcast Releases Two New Episodes With Bruce Gilbert and Valerie Geller
Benztown announces the release today of two new episodes of  "Chachi Loves Everybody", an original podcast produced by Benztown and featuring Benztown President and audio brand builder Dave "Chachi" Denes. The new episodes feature Chachi's recent video chats from Benztown's Los Angeles studios with Bruce Gilbert, SVP, Sports, Content and Audience, CUMULUS MEDIA, and Valerie Geller, President, Geller Media International, a broadcast consulting firm working with news, talk, information and personality programming for radio and television throughout the world.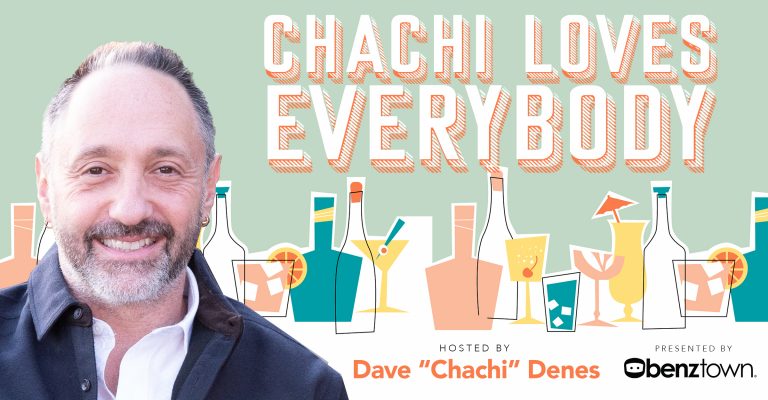 To listen to the new podcast episodes, visit: https://bit.ly/ChachiLovesEverybody.
"Chachi Loves Everybody" takes listeners with Denes – better known as "Chachi" – as he sits down for candid conversations with Radio's legends, master brand builders, up-and-comers and innovators in the burgeoning audio space, revealing the true stories behind their successes and their insights into building iconic brands through audio. 
In Valerie Geller's episode, Chachi gets the international radio consultant's take how she fell in love with radio while growing up in L.A. and how talk radio shaped her view of the word. Geller, author of four broadcasting books including Creating Powerful Radio and her latest, Beyond Powerful Radio, also chats with Chachi about topics including:
– The undeniable connection between radio people 
– The best advice Valerie has ever received 
– Rising in the News/Talk radio ranks 
– Why Geller is so passionate about (and skilled at) finding good talent 
– How her book Beyond Powerful Radio can help radio professionals today 
In Bruce Gilbert's episode, Chachi learns Gilbert's take on what it's like to successfully program Major Market Sports stations today. Topics discussed include:
– How his father inspired his career in radio 
– The unifying power and social currency of sports 
– How radio promos have changed and what makes them successful today 
– The challenges of transitioning into Network radio 
"Chachi Loves Everybody" is available now on Apple Podcasts, Google Podcasts, Spotify, TuneIn, Audioboom and other podcast services.