MEDIA. NEWS, EVENTS, & EVERYTHING ELSE GOING ON AT BENZTOWN.
18 August 2022
CUMULUS MEDIA'S WESTWOOD ONE SIGNS NEW MULTI-YEAR AGREEMENT WITH RADIO IMAGING SPECIALIST BENZTOWN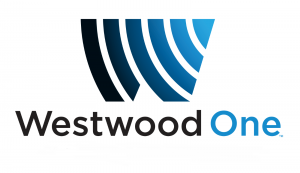 Long-term Partnership Includes Radio Imaging, Voiceover, Production, Programming, and Jingles Services for Cumulus Media-Owned Radio Stations and Westwood One Syndicated Programming
NEW YORK, NY ­– AUGUST 16, 2022 – Cumulus Media's (NASDAQ: CMLS) Westwood One, the largest audio network in America, today announced a new deal to extend its partnership with Benztown, a top international radio imaging company. Westwood One and Benztown first partnered in 2011, creating one of the radio industry's largest and highest quality collections of production and imaging libraries.
With the new multi-year agreement, Benztown will continue to provide radio imaging, production, voiceover, programming, and jingles services for Cumulus Media-owned radio stations and Westwood One syndicated programming. Westwood One will continue to represent the barter inventory for Benztown Branding, Benztown Voice, and Hollywood Radio Networks.
"We are committed to partnering with companies that provide best-in-class services for our affiliates," said Suzanne Grimes, Executive Vice President, Marketing, Cumulus Media and President, Westwood One. "By extending our partnership with Benztown, our affiliates will be able to create the radio magic that listeners remember and advertisers seek for many years to come."
"We're honored to extend our long-term partnership with Cumulus Media and Westwood One. Together, we share a passion to ignite the sound of radio brands and podcasts around the globe," said Dave "Chachi" Denes, Benztown President. "We thank the Cumulus Media team for their support and belief in what we do and look forward to continuing to do our best work together – creating and building the most exciting brands in audio with the industry's most talented professionals."
About Cumulus Media
Cumulus Media (NASDAQ: CMLS) is an audio-first media company delivering premium content to over a quarter billion people every month — wherever and whenever they want it. Cumulus Media engages listeners with high-quality local programming through 405 owned-and-operated radio stations across 86 markets; delivers nationally-syndicated sports, news, talk, and entertainment programming from iconic brands including the NFL, the NCAA, the Masters, CNN, the AP, the Academy of Country Music Awards, and many other world-class partners across more than 9,500 affiliated stations through Westwood One, the largest audio network in America; and inspires listeners through the Cumulus Podcast Network, its rapidly growing network of original podcasts that are smart, entertaining and thought-provoking. Cumulus Media provides advertisers with personal connections, local impact and national reach through broadcast and on-demand digital, mobile, social, and voice-activated platforms, as well as integrated digital marketing services, powerful influencers, full-service audio solutions, industry-leading research and insights, and live event experiences. Cumulus Media is the only audio media company to provide marketers with local and national advertising performance guarantees. For more information visit www.cumulusmedia.com.
About Benztown
Benztown is a leading international audio imaging, production library, voiceover, programming, podcasting, and jingle production company with over 3,000 affiliations on six different continents. Benztown provides audio brands and radio stations of all formats with end-to-end imaging and production, making high-quality sound and world-class audio branding a reality for radio stations of all market sizes and budgets. Benztown was named to the prestigious Inc. 5000 by Inc. magazine for five consecutive years as one of America's Fastest-Growing Privately Held Companies. With studios in Los Angeles, New York, London and Stuttgart, Benztown offers the highest quality audio imaging work parts for 23 libraries across 14 music and spoken word formats including AC, Hot AC, CHR, Country, Hip Hop and R&B, Rhythmic, Classic Hits, Rock, News/Talk, Sports, and JACK. Benztown provides custom VO and imaging across all formats, including commercial VO and copywriting in partnership with Yamanair Creative. Benztown Radio Networks produces, markets, and distributes high-quality programming and services to radio stations around the world, including: The Rick Dees Weekly Top 40 Countdown, The Daily Dees Show, The Todd-N-Tyler Radio Empire, Hot Mix, Sunday Night Slow Jams with R Dub!, Flashback, Top 10 Now & Then, AudioLogger, Audio Architecture, Radio Merch Shop, The Rooster Show Prep, AmeriCountry, and Benztown Swag Bank. Benztown + McVay Media Podcast Networks produces and markets premium podcasts including: The Making of: A National Geographic Podcast, Run It Again, Hot Chicken and Cage-Free Conversation with Byron Kennedy, and Edelman Financial Engines' Everyday Wealth. For more information, visit www.benztown.com or contact Masa Patterson at mp@benztown.com and at (818) 842-4600.
Web: benztown.com Facebook: facebook.com/benztownradio Twitter: @benztownradio LinkedIn: linkedin.com/company/benztown Instagram: instagram.com/benztownradio/
Media Contacts:
Karen Glover | Westwood One | kglover@westwoodone.com
Lisa Dollinger | Dollinger Strategic Communication for Benztown | 512.633.4084