TESTIMONIALS. WHAT PEOPLE SAY ABOUT US.

Please, I would like one Oli and one Andy for every radio station in the world! Working with Benztown is so simple - like ordering a beer and a burger. Everybody can do a jingle! But if you want somebody who will understand your needs, who will read and even upgrade your brief, spend hours on meetings to really feel the station's needs and somebody who will say "NO" when it's needed, then you have to work with the Benztown, guys. We knew the guys from before, so we knew that we will get a great jingle package - but the final result is above that! Radio 1 now sounds fresher than ever! Thank you guys for helping us to make the Radio 1 brand in Slovenia even bigger and stronger! Thank you guys, we really sound great!
Nejc Tisu
Creative Director & Brand Manager , Radio 1 - Slovenia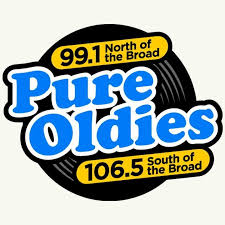 Thanks so much for the incredible job done on my Pure Oldies imaging. I know the holidays are here and you all are working like crazy – but it's just off the charts! Terrific work and it's going to sound so good on the air. You just blew me away. Awesome.
I appreciate all the hard work and please pass on to your team! Wish everyone a happy holiday!
REID THRUSH
Program Director , Pure Oldies 106.5 & 99.1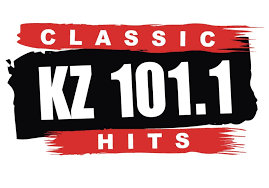 "All the Benztown stuff is great. It keeps everything fresh."
LYNN RUTLEDGE
Director of Programming , WUKZ-1010AM/KZ 101.1

"Benztown is HANDS DOWN one of the best libraries I have heard. Great music + Benztown imaging = RATINGS!"
MICHAEL MARTIN
VP/Top 40 Programming , CBS Radio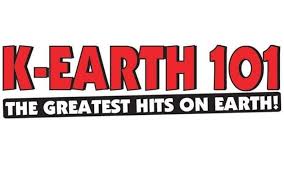 "There are so many offerings there! It's almost overwhelming. For the guy who has no time to build material, what a life-saver!"
JHANI KAYE
Program Director , K-Earth 101 & 94.7 The Wave – Los Angeles, CA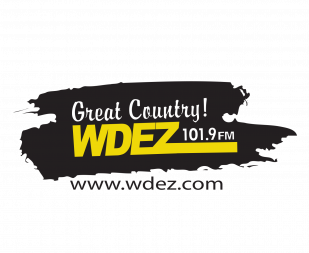 "We use Brandon Bell and Charese Fruge on Great Country 101.9. What a difference! The decision to use Benztown was an easy one. My Assistant PD/Imaging Director, Chris Carson, and I had been searching for better imaging; turns out that Benztown is the best. We haven't found anything that even comes close. And Brandon and Charese are dynamite!"
JOE CASSADY
Brand Manager , Great Country 101.9 & WDEZ.com Wausau – Stevens Point, WI, USA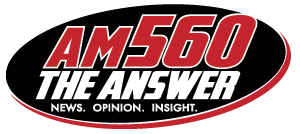 "If your imaging isn't moving at the speed of the news, then you're falling behind. With Benztown, your imaging will put you ahead of what your audience is talking about."
MARCUS BROWN
Program Director , WIND Radio – Chicago, IL, USA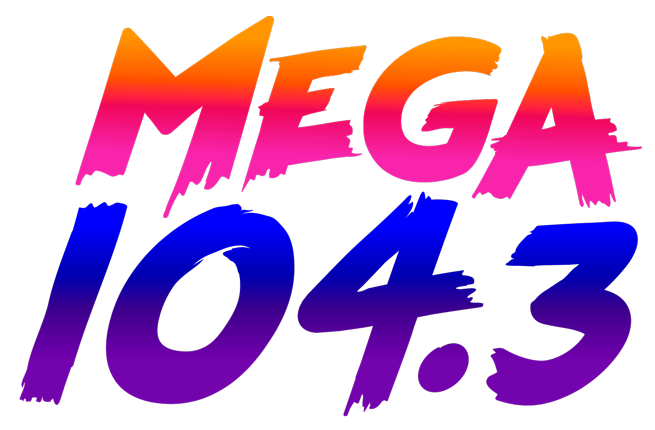 "We just signed with Benztown and already I am incredibly impressed with everything on the site. We use it for Imaging and Production – everything is high quality and ready to go for the new PPM world that we are facing. I am most happy with the personal help I've been getting from everybody at Benztown, including the help of Chachi and Andy, Harry and everybody else. So far just a great experience and we cant wait to work with Benztown for years and years to come."
BEAU DURAN
Program Director , Mega 104.3 – Phoenix, AZ, USA
"Tom Pagnotti…THE voice Mix 94.1fm has been looking for! Great presence, makes our sound complete. I've had a number listeners say, 'Who's the new guy? Great voice.' When was the last time a listener commented on your voice guy?"
FRED CARUSO
Program Director , Mix 94.1 fm | WFTN FM – Franklin, NH, USA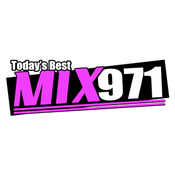 "We recently switched to Benztown Branding and currently use Chuck Matthews for imaging on WREO. Not only is Chuck a fantastic VO guy, but Benztown offers creative ways to barter their services without breaking the bank."
DENNIS O'BRIEN
Director of Operations , WFUN | WFXJ | WREO | WYBL | WZOO Media One Group – Ashtabula, OH, USA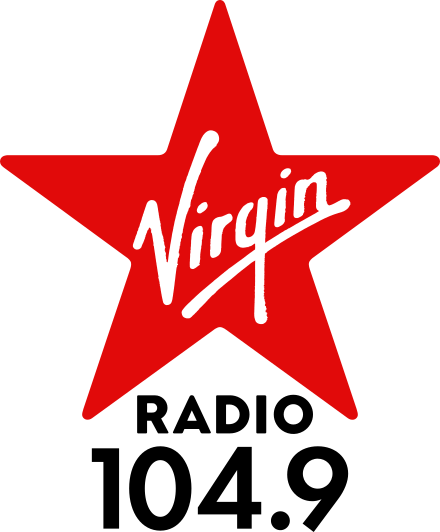 "Hey, THANK YOU! So far from what I've seen on the site… the sound ROCKS,and you have sooooo many types of elements – LOVE THE VARIETY!"
ANDREW MCBETH
Imaging Director , Astral Media Radio G.P. 104.9 EZ Rock | 100.3 The Bear | Team 1260 – Edmonton, Canada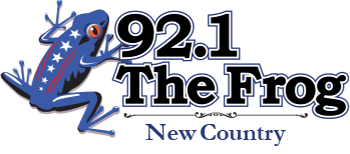 "Benztown Branding is the best imaging service that I've encountered!"
JP TAYLOR
Program Director , WFGF-FM – Lima, OH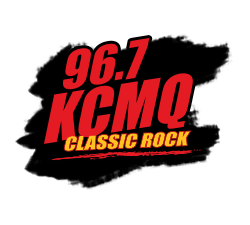 "Matt Pinfield is one of the most personable and knowledgeable show hosts out there, and he connects with listeners. Flashback remains one of the best produced shows in radio, and is just getting stronger with Matt Pinfield at the helm."
NICCI GARMON
Program Director , 96.7 KCMQ-FM Real Classic Rock – Columbia, MO
"I was just putting together some new imaging was thinking about how awesome Benztown has been for me. The Imaging parts and brandings are great and Jamie has been OUTSTANDING as our voice gal! We're all super satisfied with everything."
STEVE B
APD/On-Air Mornings , The Alternative RXP @ 1039 - KRXP-FM/Colorado Springs, CO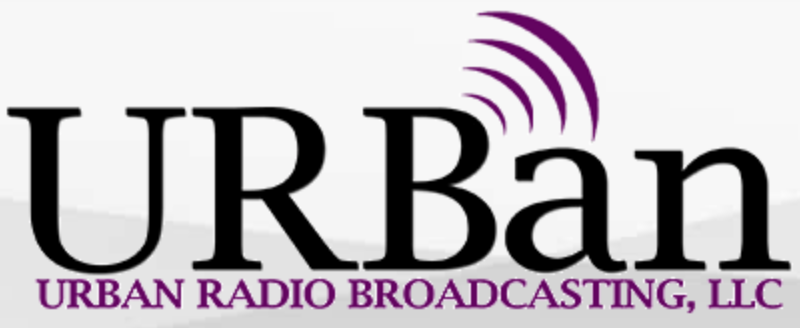 "Dang….You are a true pro, man. I sent some other voice talent a Whitney Houston line or two, just HOPING they would decide to check, etc…being such a big event, and *crickets chirping* and you send out something without even being asked."
RICK STEVENS
Director of Operations , Tupelo Radio Broadcasting & URBan Radio Broadcasting-Columbus/Starkville/West Point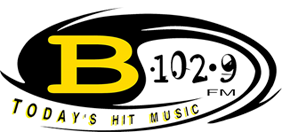 "I haven't been this excited about an Xmas present since I got a Nintendo 64."
LOGAN
Program Director , WXXB-FM B 102-9 – Lafayette, IN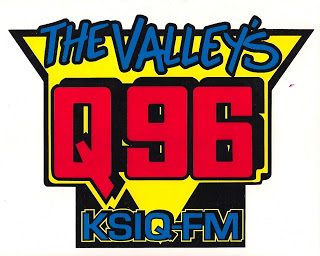 "This is the worst crap i've ever been subjected to – there are people that actually want this? – come on!…….oh, wait – you mean 'what do I think about Benztown?' Well, that's completely different – BEST EVER!!!!! If you're in a small market like me, this is a Godsend! Thank you so very much for giving us the ability to shine! Fantastic as always! Thank You!!!!!!!!!!!"
TONY DRISKILL
General Manager , The Valley's Q96 Radio – Imperial Valley, CA, USA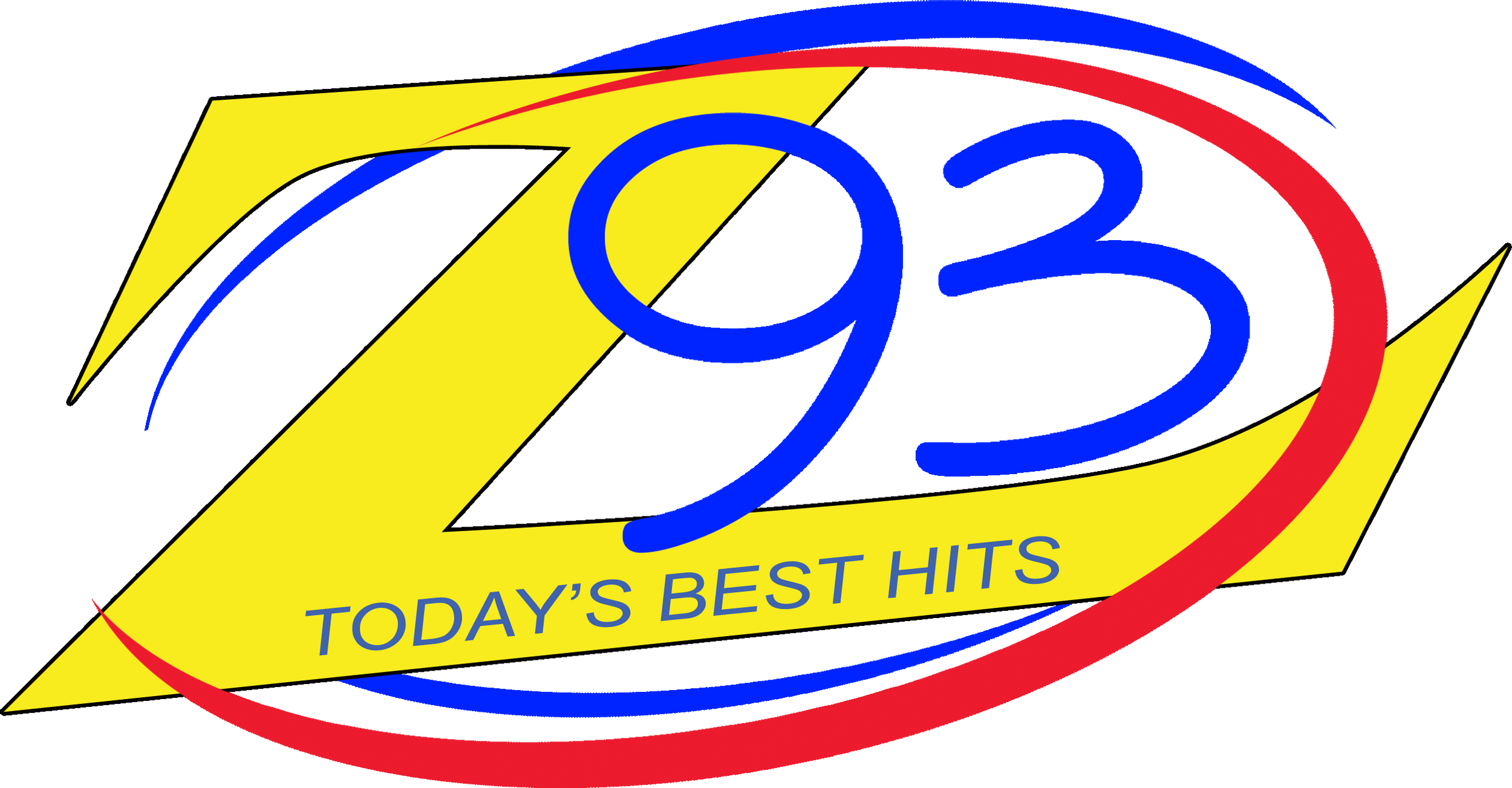 "Harry Legg is AWESOME! Great pipes, quick turnaround, and a fantastic sense of humor! He makes our station pop out of the speakers!"
RON PRITCHARD
Program Director , WJZQ Hits Radio – Traverse City, MI, USA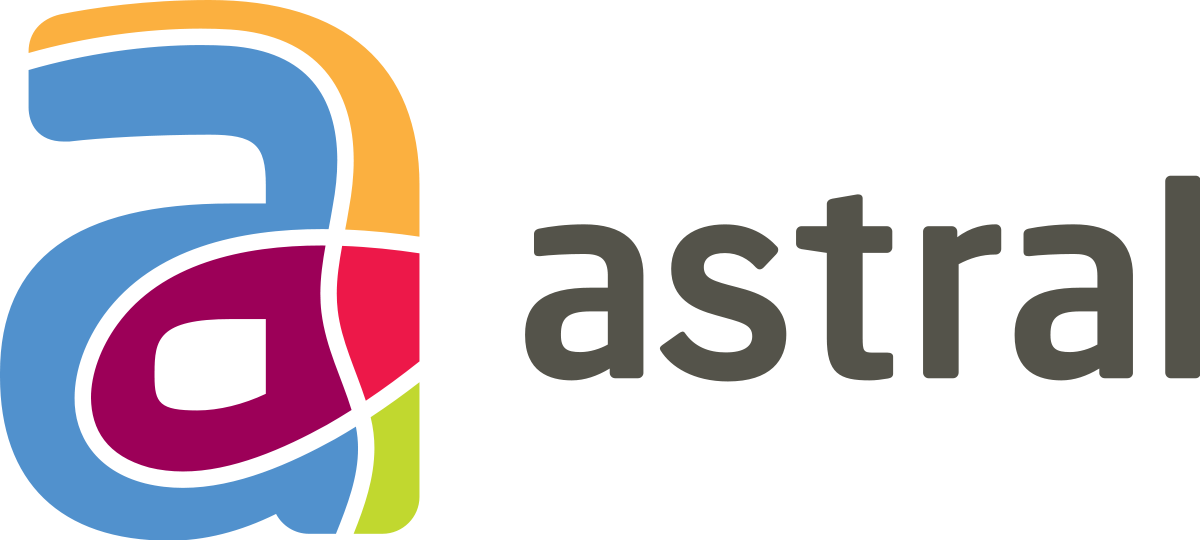 "Your library sounds very SICK!!!! You ROCK at what you do!"
ANDREW MCBETH
Imagineer , Astral Radio Edmonton – Canada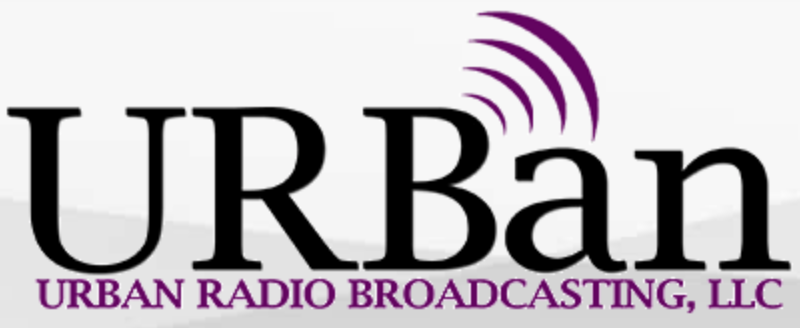 "On another note, we've received our work from Robin Marshall (WJDQ), Randy Cox (WMSO & WWZD) and Matt Anthony (WVNA-FM)…all absolutely fantastic. All of the stations are sounding great. We're loving this deal! Wow. Brilliant. Thank you, Austin. As expected…sounds fantastic."
BRIAN RICKMAN
Regional Director of Programming , Urban Radio Broadcasting – Miami, FL, USA

"Ever since you guys have taken over production of the show, it really sounds great!"
BILLY SANTIAGO
Operations Manager , Clear Channel Radio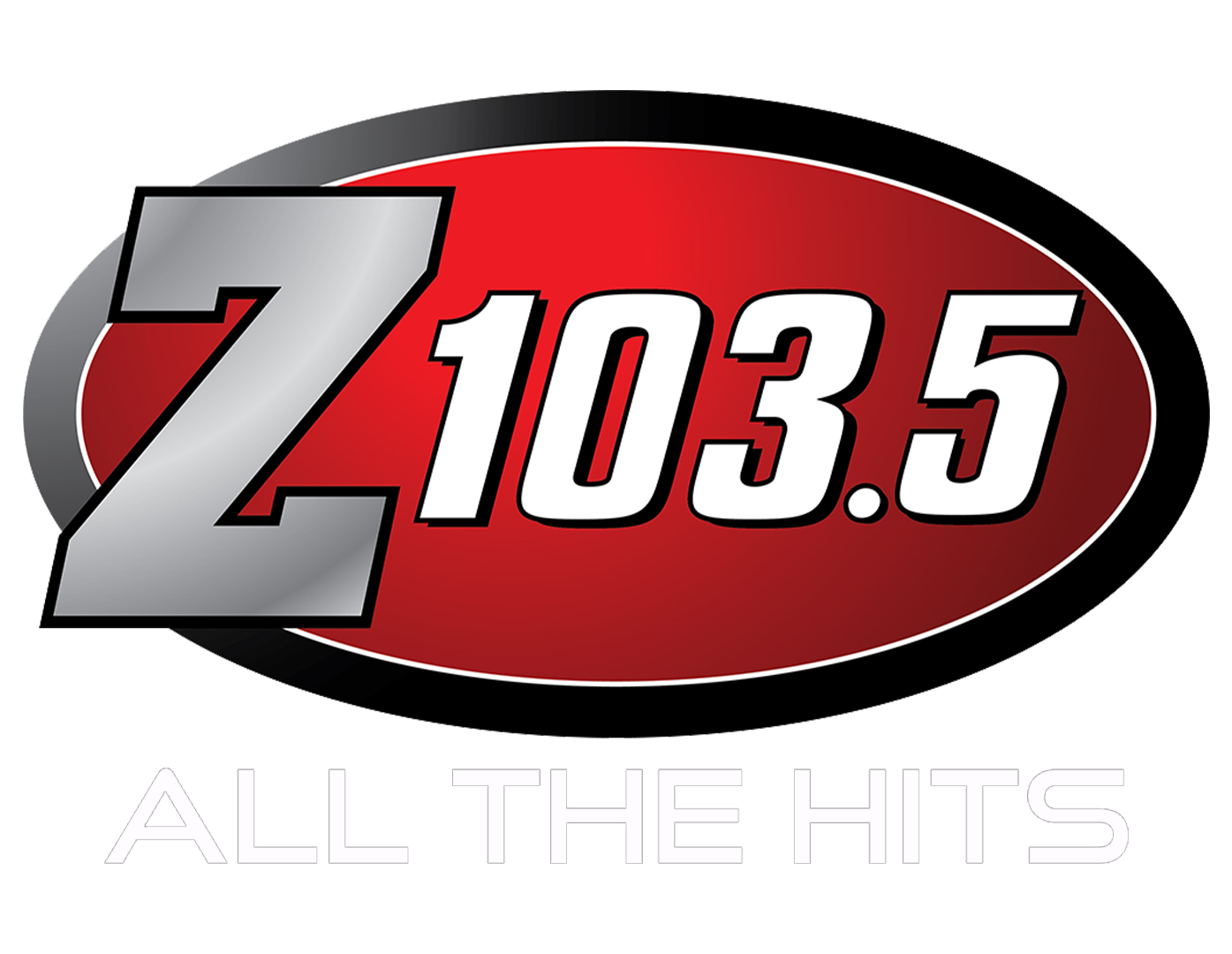 "Hi Andy. Love it, love it, love it!!! Great stuff…the fx, sounds, filters, workparts, beds, etc. are perfect! You really are world class production, and constantly surprise me with your creativity! Hi Andy. Fantastic job again!!! Zt's been crazy busy, but that's good because things are really heating up in the syndication side and part of the reason is your show imaging….it's the best in the world!!!! It energizes me!"
KELLY CAMPBELL
Production Manager , Z103.5 – Halifax, Canada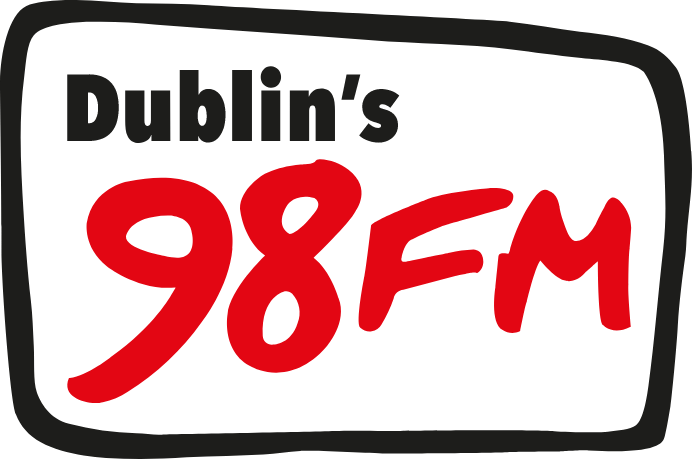 "Can I just say 'Holy Fuck'! you guys are AMAZING!!! the stuff you guys produce is incredible and I love the blog. It really does help when you are having an off day or get stuck in a rut. Truly brilliant stuff! Oh my God!!! I love Benztown , Its truly brilliant and the boys are brilliant producers."
PAUL DUFFY
Imaging Director , 98 FM Dublin – Ireland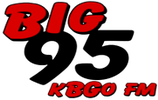 "Wanted to take a quick minute to drop you guys a note and tell you THANKS for doing a great job on the KBGO launch! All the imaging is FANTASTIC! It's exactly what I've been looking for to upgrade the sound of BIG 95 KBGO. We're going to change out the imaging and launch the new sound this weekend. Great job!!"
DEWAYNE WELLS
Program Manager/Morning show host , BIG 95 KBGO FM | Jazzy 95.7 Smooth Jazz HD2 Clear Channel – Waco/Temple/Killeen, USA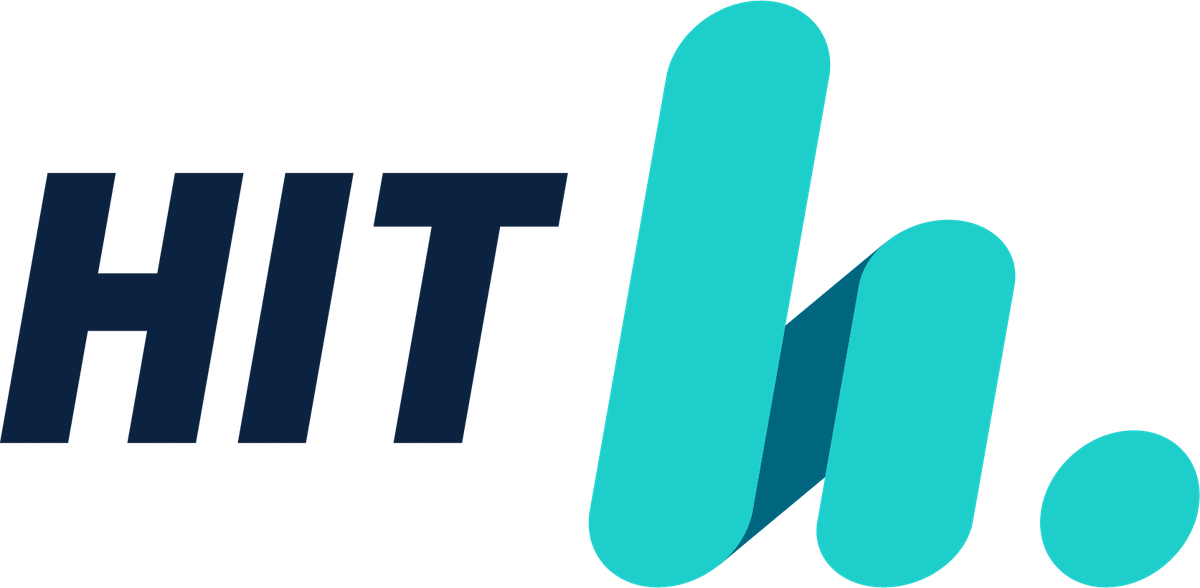 "Drag and drop at ease and made to please – an aural sensation that takes out the frustration – the right workpart to make that kickstart, and every drop and ID to keep you and your PD… happy."
DAVID KONSKY
Image Production Manager , Hit Network – Sydney, Australia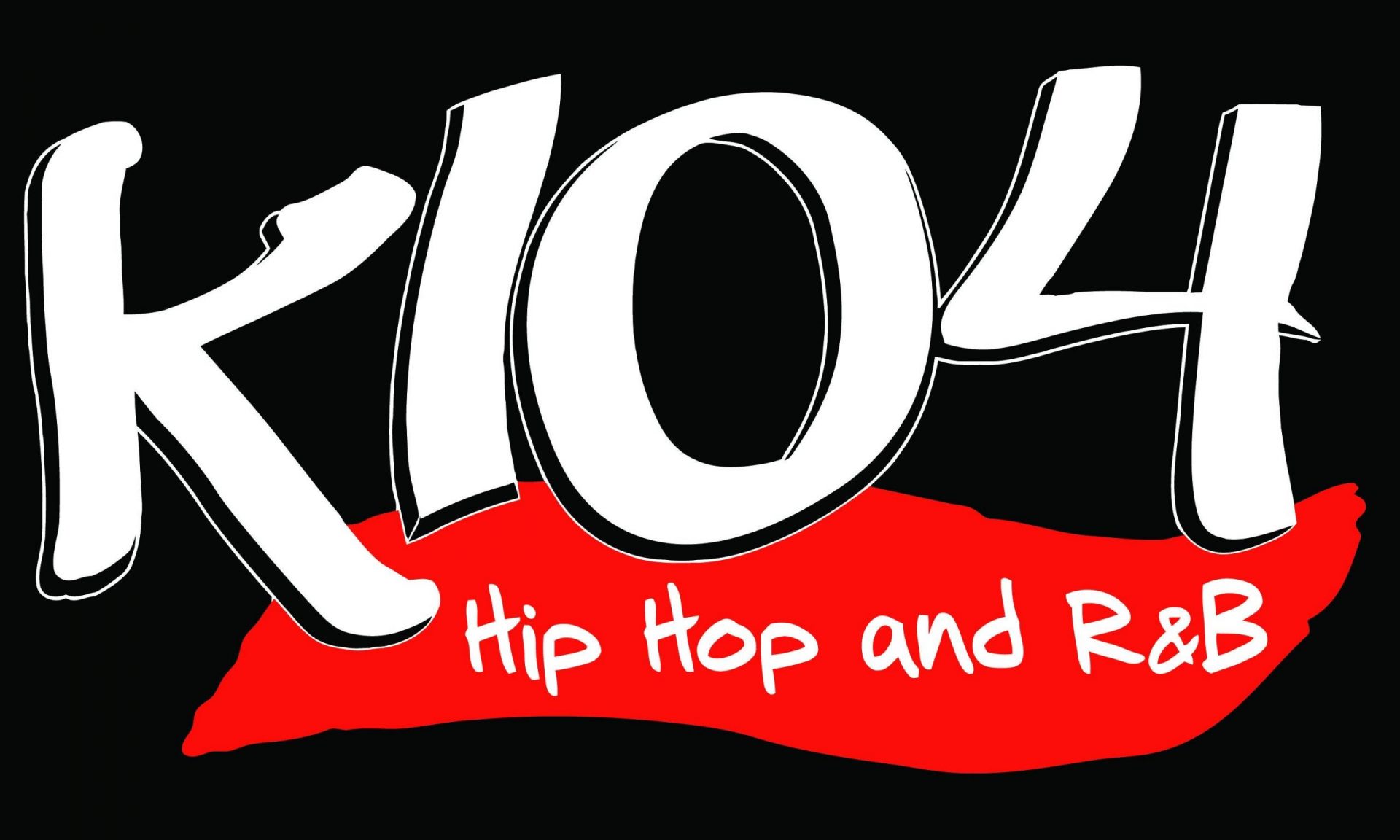 "Our go-to library for fresh, useable material from top-notch producers and musicians. Never searched for something and came away with nothing!"
JERRY VIGIL
Service Broadcasting , Dallas, TX, USA

"Those promos were exactly what I was looking for! They sounded so awesome and really break through!!! Our weekends have been ON FIRE!!!"
R DUB!
Program Director , Jammin' Z90 / Magic 92.5, San Diego, CA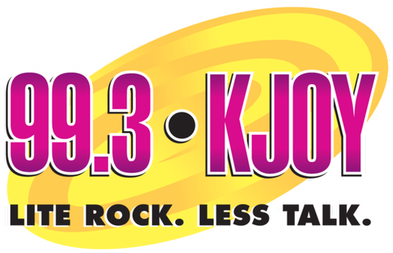 "Love the jingle package. It's bright, upbeat and reflects the contemporary sound of the radio station. Perfect fit!!"
DIRK KOOYMAN
Program Director , KJOY, Cumulus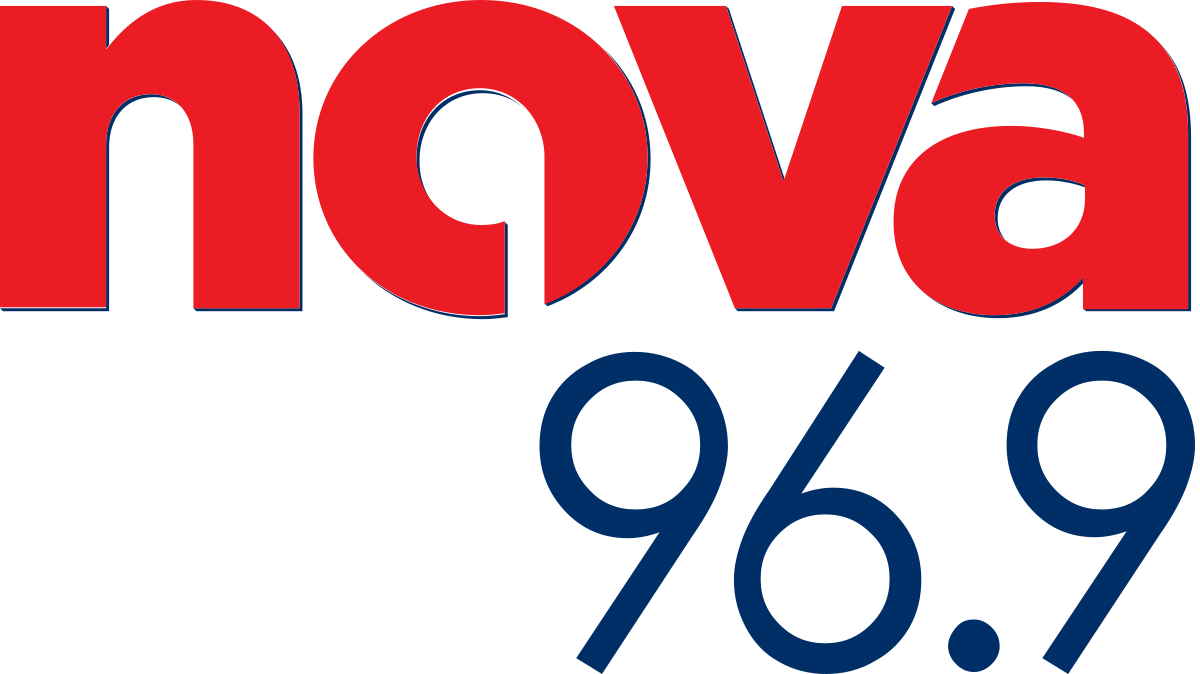 "Everything on the site sounds great. It's a high standard of production and I'm really looking forward to using more."
DANIEL PEARSON
Production Manager, Australia , Nova 969

"I just listened to all of the jingles...they sound wonderful! Thank you so much!"
LAURA GREEN
Program Director / Brand Manager , The NEW Warm 94.9 KRMW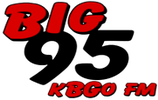 "Thank you for doing a great job. KBGO imaging has never sounded better."
DEWAYNE WELLS
Program Manager / Mornings BIG 95 KBGO , KWTX-AM News Talk 1230 / Real Oldies 95.7 HD2, iHeart Media, Waco, TX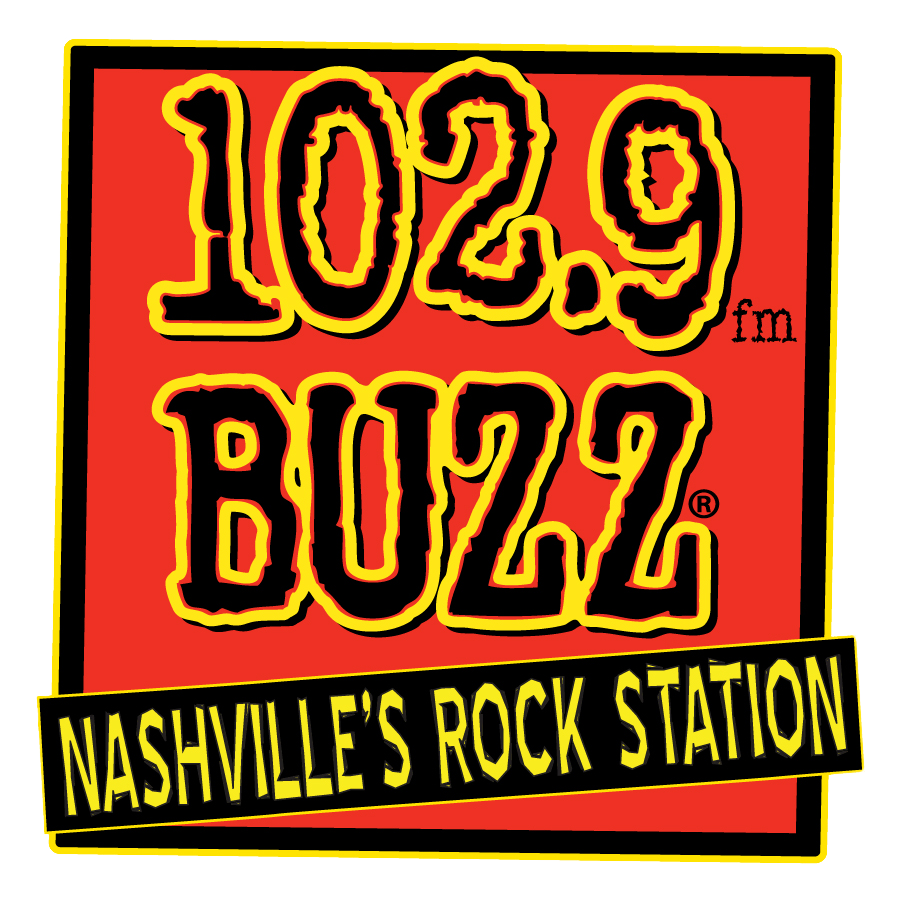 "Really diggin' the stuff that comes from Benztown. I've really gotten creative with the things you guys are offering. Tell your crew that they do an awesome job!"
CHRIS ATTICUS
Imaging Director / Production / On-Air , WBUZ 102.9 The Buzz / WPRT 102.5 The Game / WQZQ 102.1 The Light, Predators Radio Network
"The first reaction about our new Benztown package was simply "WOW"! These are excellent jingles! It's simply the best way to describe their work. Thank you, we look forward to working together more!"
ROMAN OLEGOV
Program Director , Europa Plus, Moscow, Russia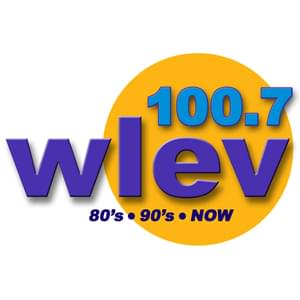 "Bringing you on board for our imaging needs was one of the best decisions we made in 2012. Thank you for all you do!"
LAURA ST. JAMES
Program Director , 100.7 WLEV, Cumulus, Allentown, PA

"I just spent about 20 minutes with the trial, and am loving what I'm hearing. Looking forward to ignoring my family the next couple of nights and spending time in Benztown!"
BILL DUNN
General Sales Manager , HOT AC: WZST-FM

"Dude, are you serious? HOLY CRAP this stuff is absolutely MIND BLOWINGLY AMAZING. It's top notch, gorgeous, melodic, smooth... Hell, I'm singing along... It's INCREDIBLE. The harmonies are perfect...the arrangements are just f'n awesome. How the hell did you do this and who worked on it?? I'm in AWE. Seriously. AMAZING, AMAZING JOB."
DAN KELLY
Imaging Director , Cumulus New York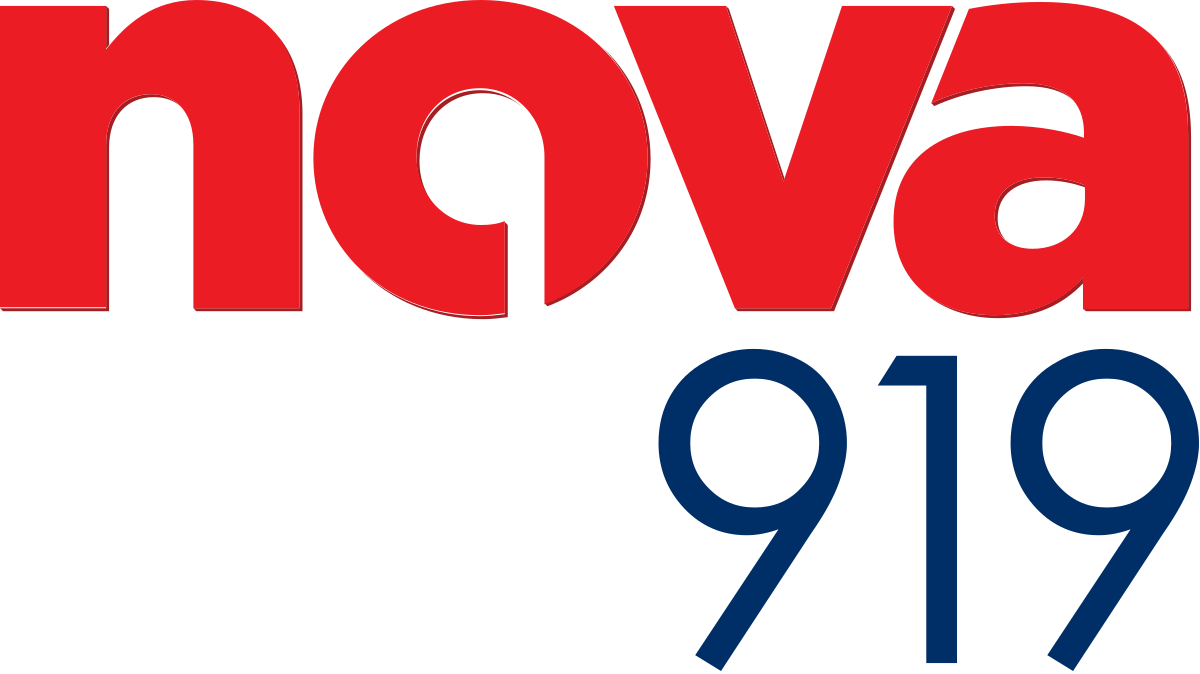 "I can safely say for a lot of the sound guys within the network we really needed it and what Benztown has to offer is great!"
DAN HUNT
Production Director , NOVA 919, Australia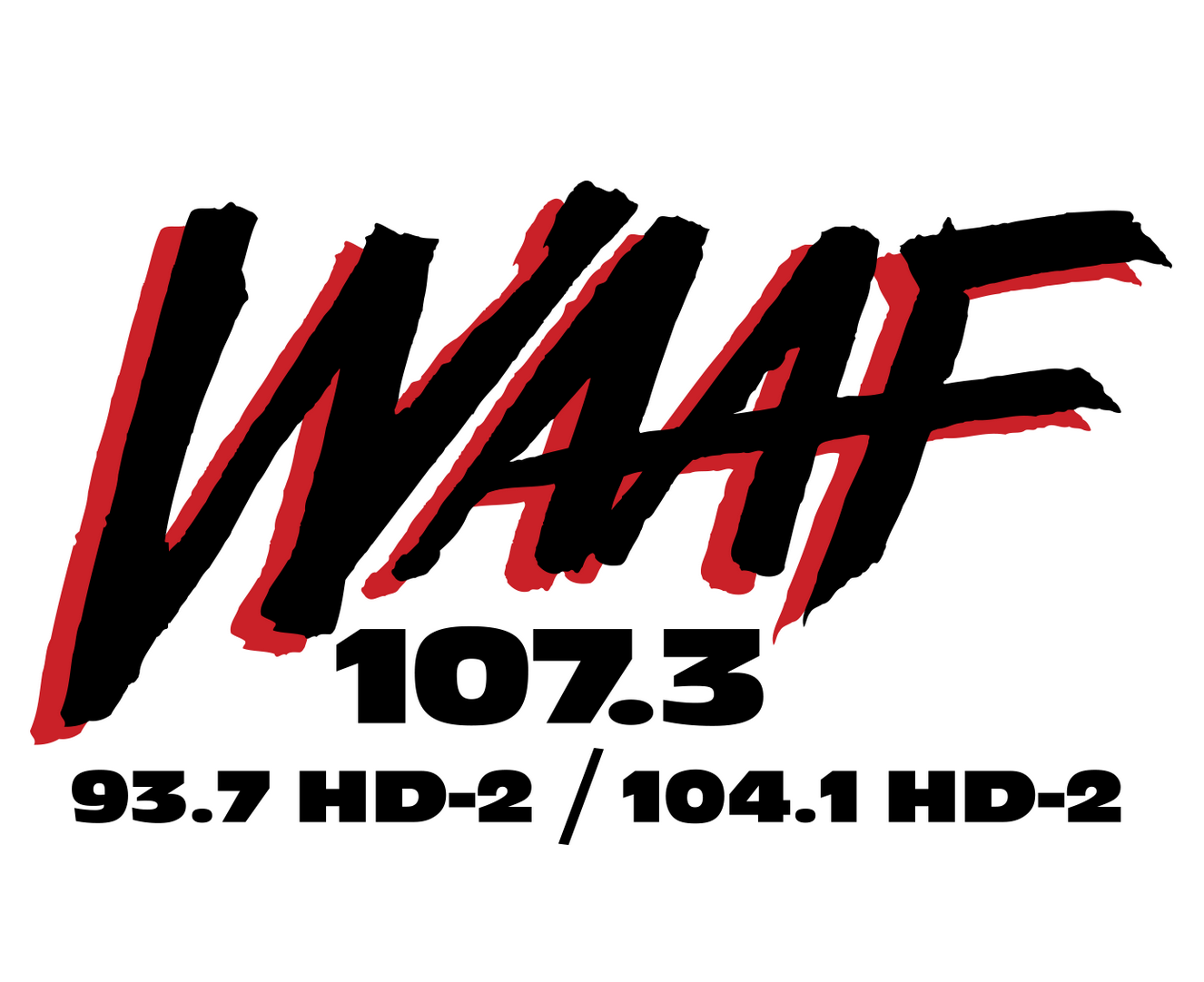 "I gotta say, you make it quite easy to find what I need and there is an abundance of stuff! Making my job as a creative director much easier!"
MIKE MUSCATELLO
Creative Services Director , WAAF-FM Boston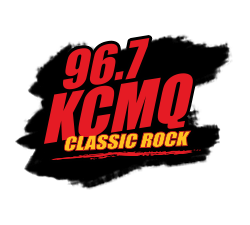 "Matt Pinfield is one of the most personable and knowledgeable show hosts out there, and he connects with listeners. Flashback remains one of the best produced shows in radio, and is just getting stronger with Matt Pinfield at the helm."
NICCI GARMON
Program Director , KCMQ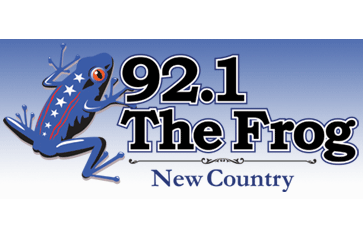 "Benztown Branding is the best imaging service that I've encountered!"
JP TAYLOR
Program Director , WFGF-FM, Maverick Media, Lima, OH
"I love the pads from benztown.... cool stuff!"
JOE D'AGOSTIN
Audio Imaging Producer , SoundFreqz, Pasadena, CI go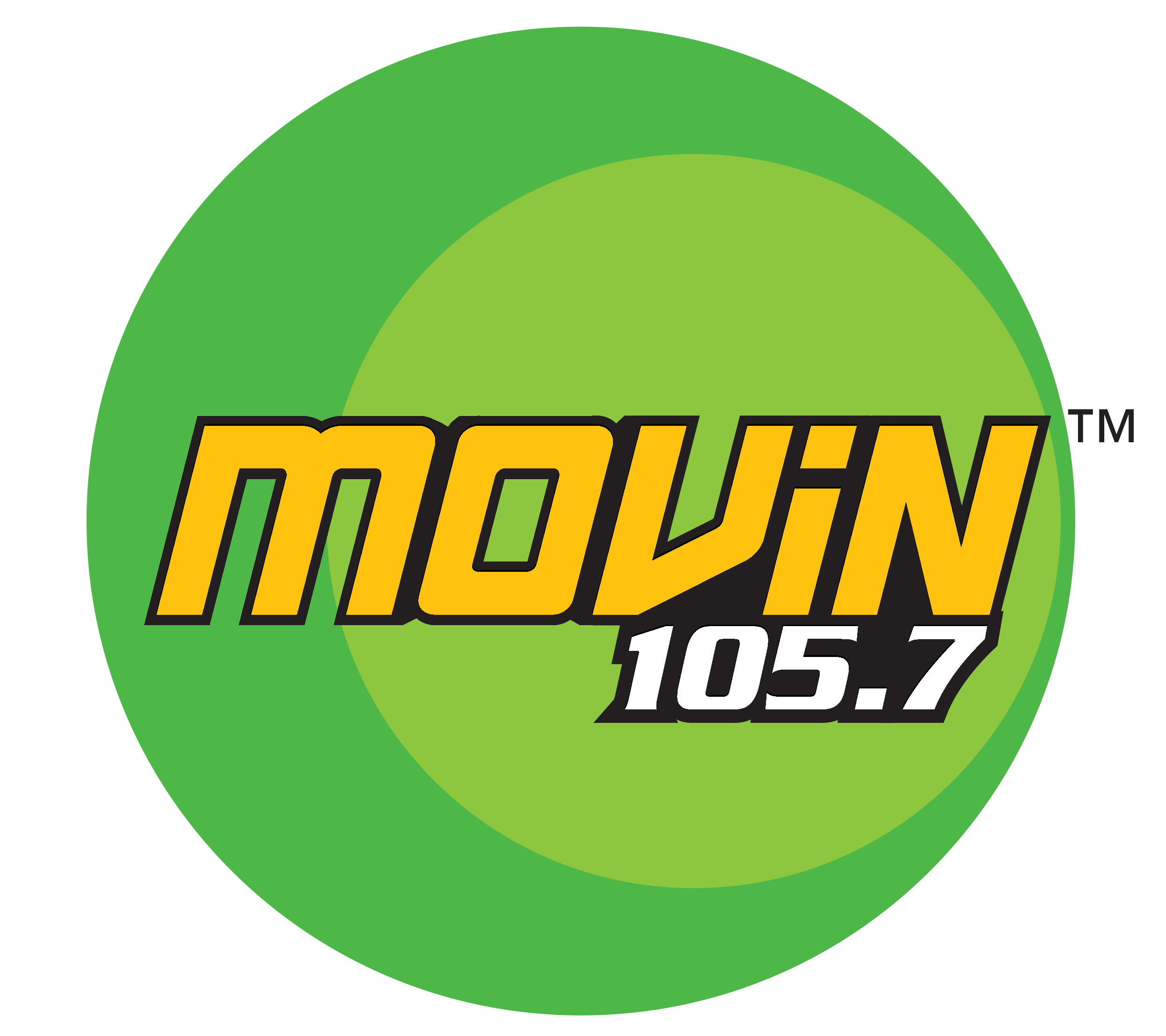 "Glad to have you on the team."
DANNY RYAN
Program Director , Movin 105.7, Anchorage, AK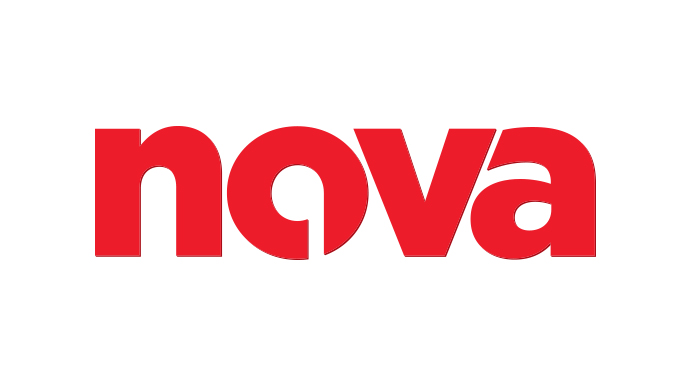 "I love getting into work each day and hearing what new stuff you guys have got on the website. Inspiring stuff!"
MATT INNES
National Nights Audio Producer , NOVA, Australia

"You're absolutely amazing!!! My promos have never sounded better… The way you had fun with the Cirque Du Soleil promo actually made me smile… It's the little things that catch the listeners' ears and make them notice without distracting them from the overall message. You're exceeding my expectations! I'm grateful to have you on the team!!!"
J'MICHAEL FRANCOIS
Operations Manager & Urban Program Director , Cumulus Baton Rouge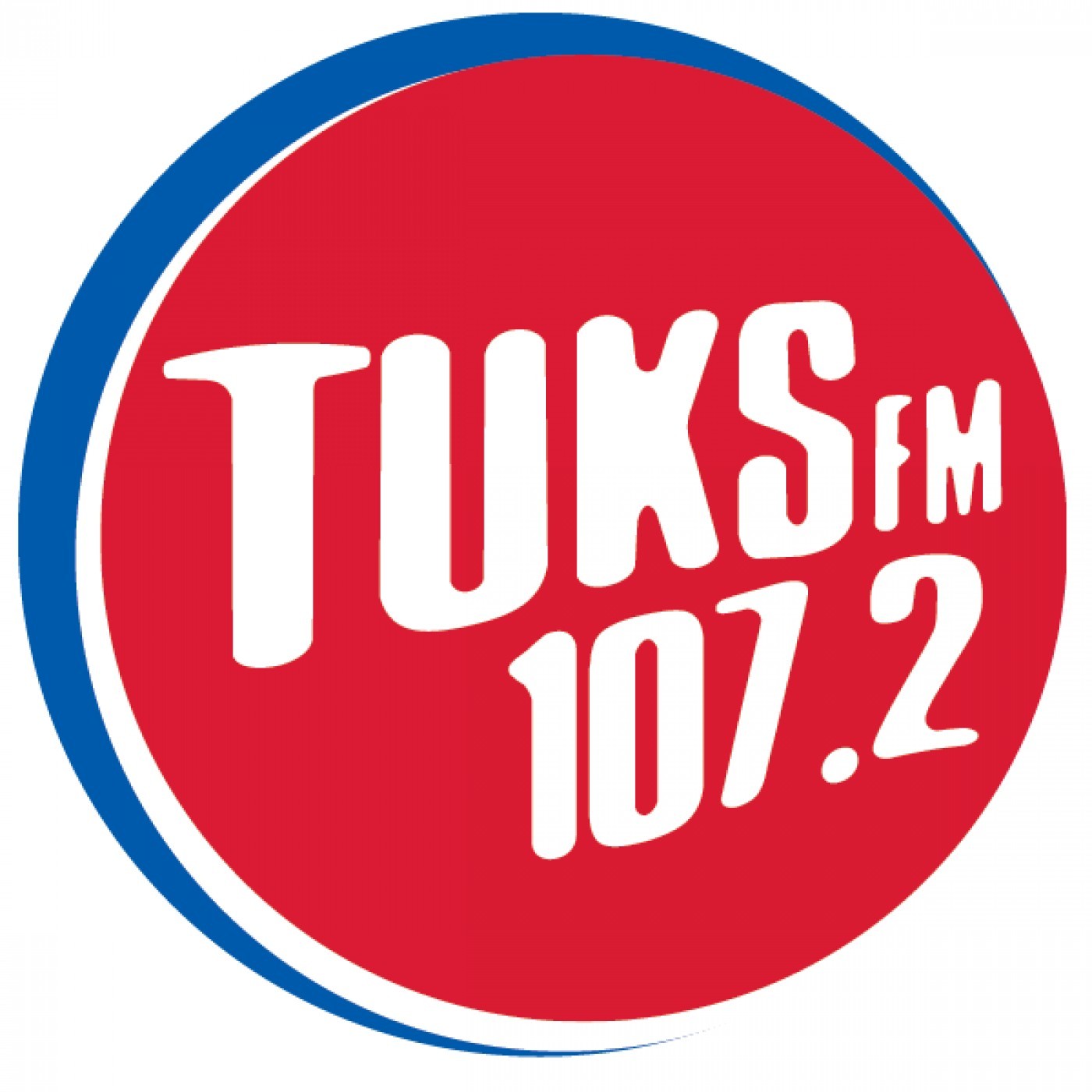 "Benztown is such pleasure to have on our side. You are such a help to the sound of our station."
WILLEM VAN BILJON
Production Unit Leader , Tuks FM (South Africa)

"Love what you guys do and it makes my life a hell of a lot easier."
BIG SMOOTHIE
On-Air , Cumulus

"I gotta tell you. I'm THRILLED by the service and the quality work your guys crank out. Best deal I've made in years. The stations sound completely different and fresher already! Thanks again!"
JOHN FLINT
General Sales Manager , Foster Communications, Co., Inc. KIXY-FM, KWFR-FM, KCLL-FM, KKSA-AM San Angelo, Texas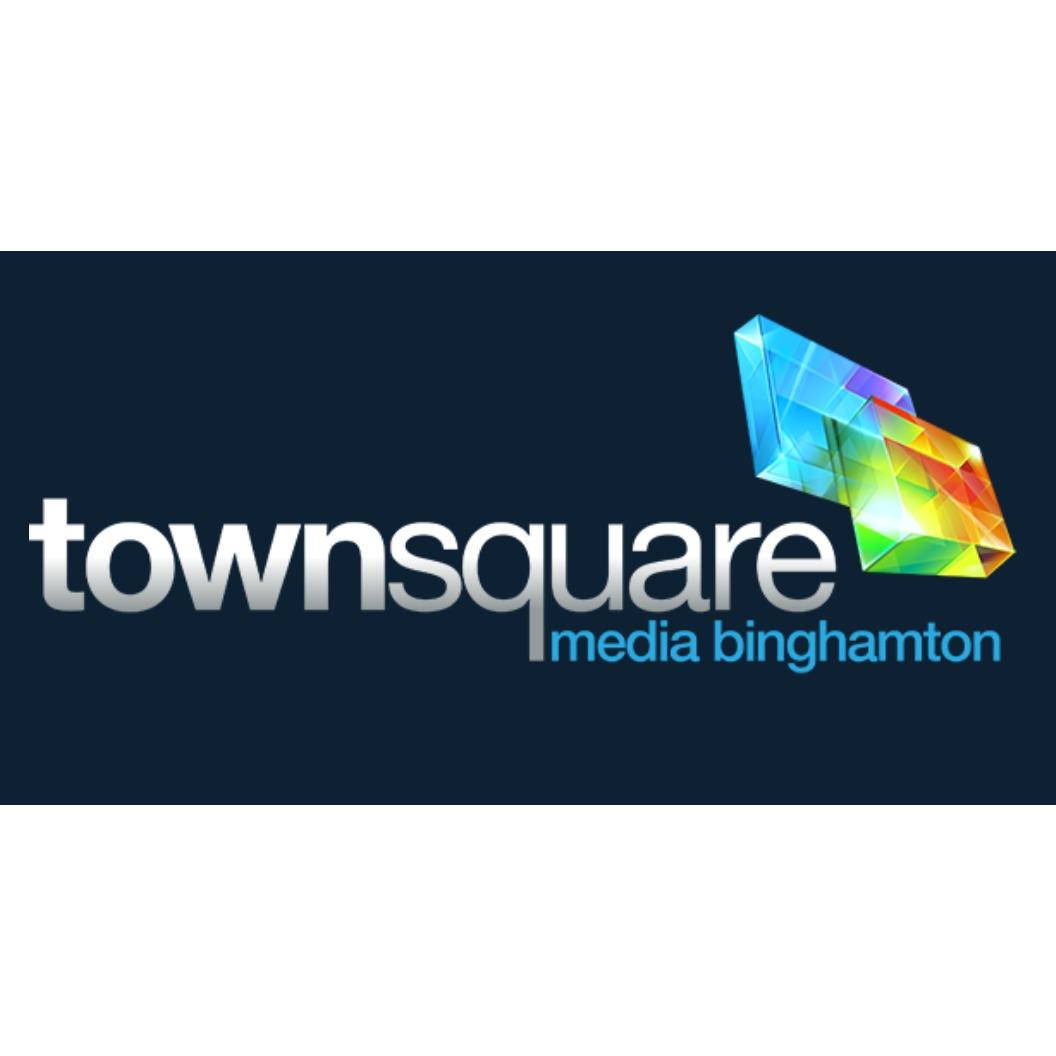 "We are absolutely in love with our Benztown Production library. I want to thank you for excellent customer service."
JOHN DAVISON
WHWK Brand Manager , Townsquare Media Binghamton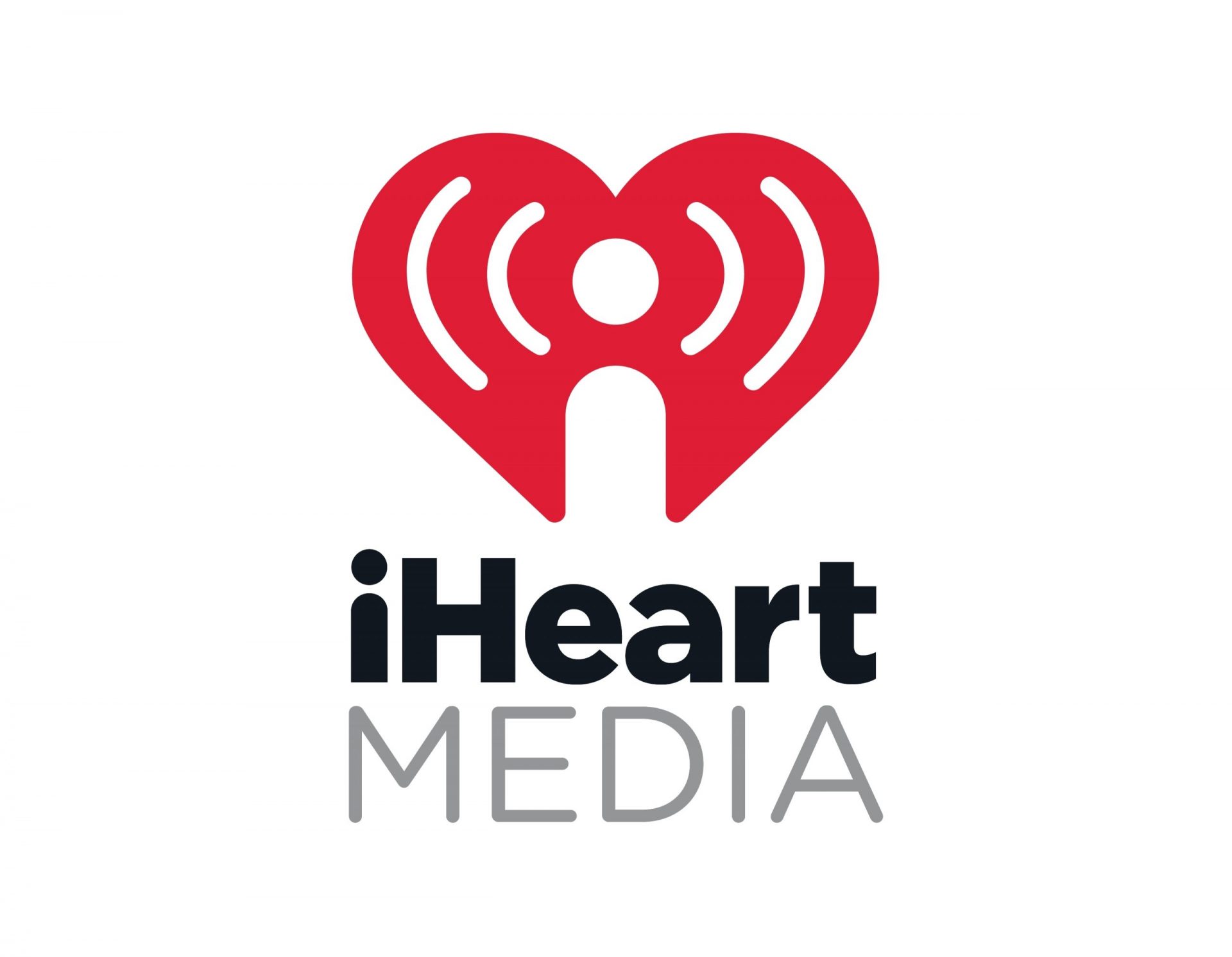 "Your stuff sounds KILLERRRRRR! As we say in Hawaii...MAHALO!"
JAMIE HYATT
Operations Manager , iHeart Media Honolulu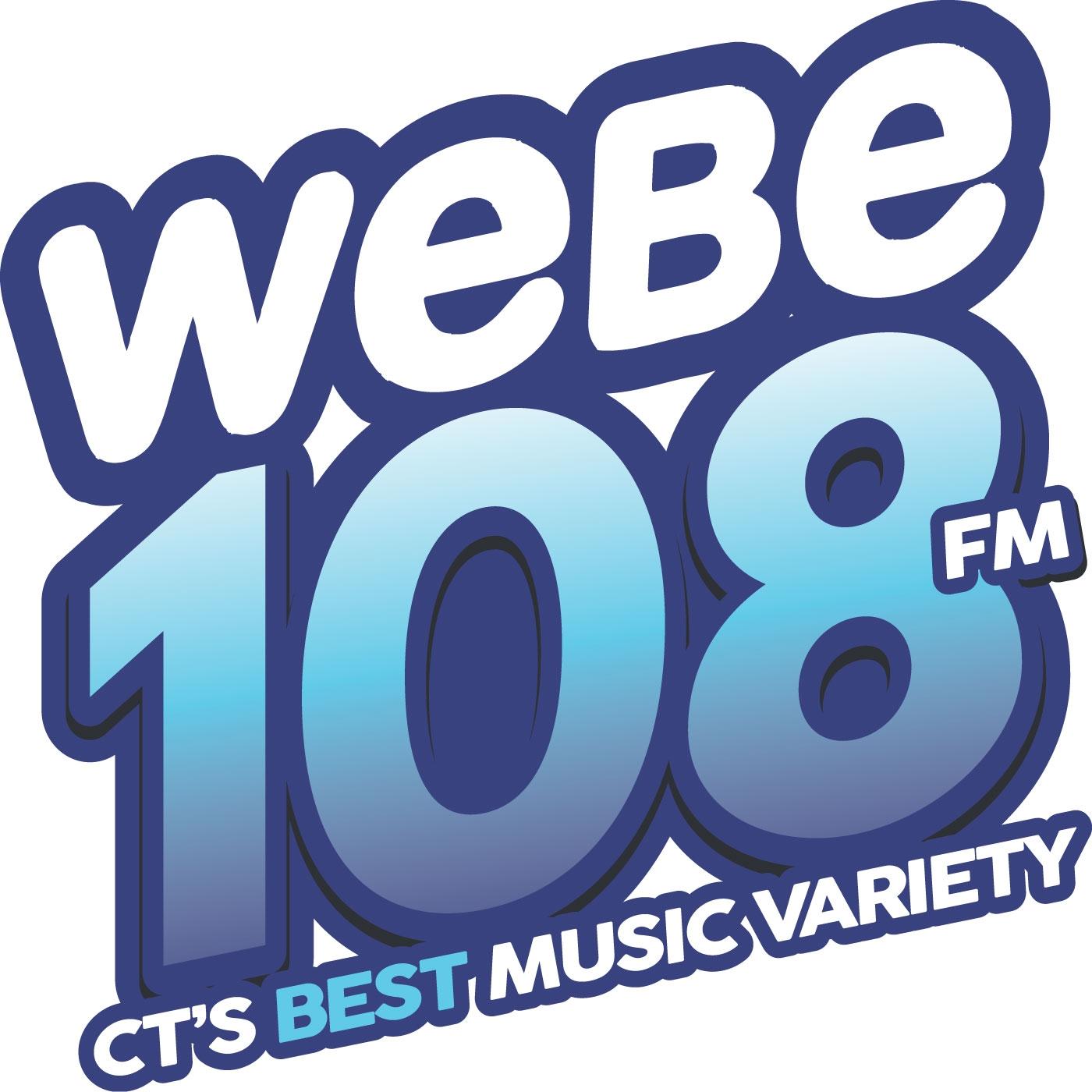 "We can't live without our Benztown."
DANNY LYONS
Operations Manager , Middays WEBE108, Cumulus Bridgeport WEBE,WICC

"Wow...Could not be more perfect."
VAL GARRIS
VP/Programming , Cumulus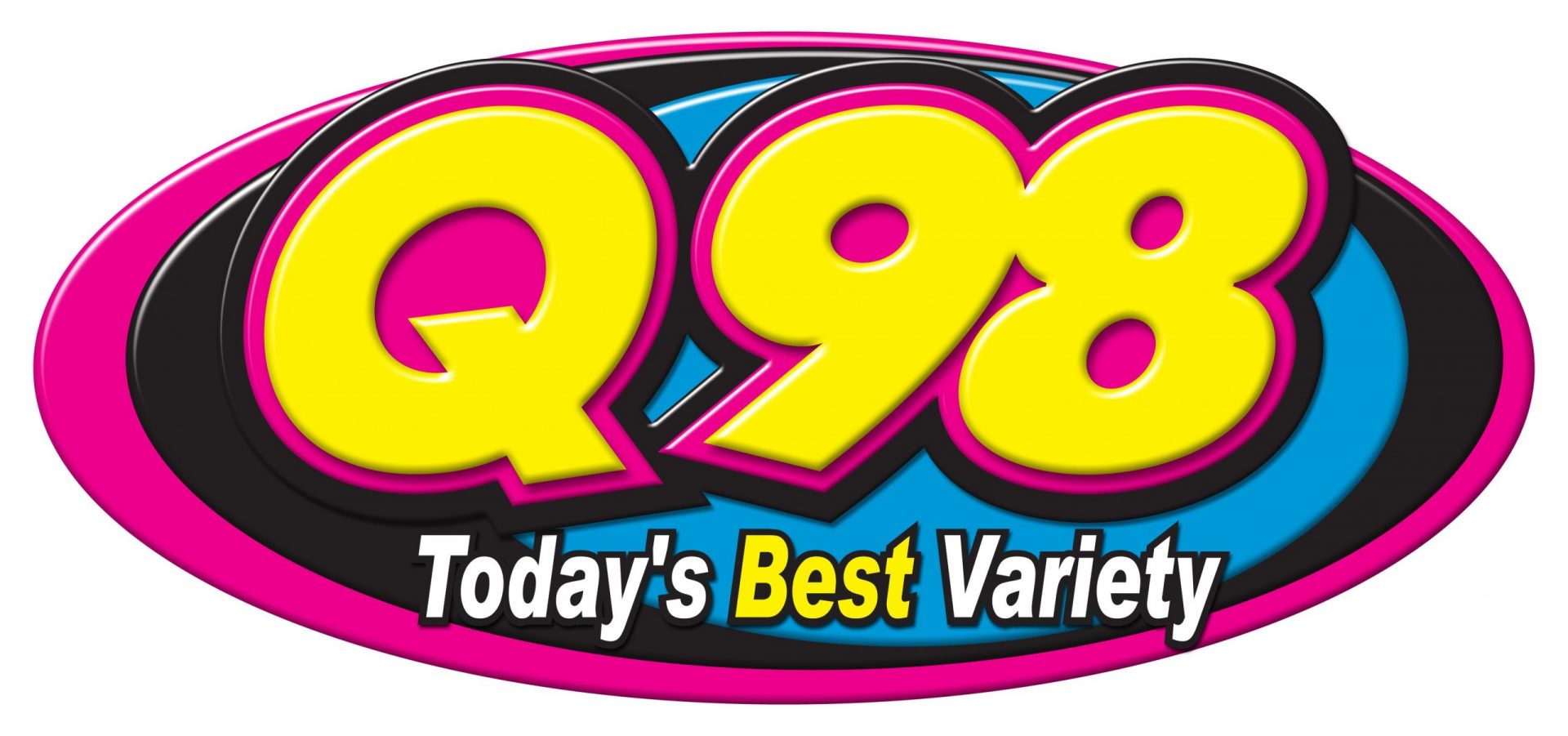 "Props to Benztown! When you get a 'request' to play a piece of imaging, that says something!"
JEFF DAVIS
Director of Programming & Music , Air Personality 3p - 7p Q98 98.1 WQSM | Q98FM.com Cumulus Fayetteville, NC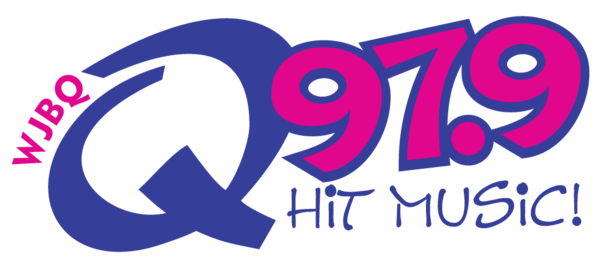 "We're just loading up some fresh sweepers for my Top 40, WJBQ. Just wanna say props on the new plug and play stuff that's up there-- ESPECIALLY the one titled "TODAY'S BEST MUSIC HOOKS." Killer prod work by your team."
MIKE ROVIN
Program Director , Cumulus Portland, ME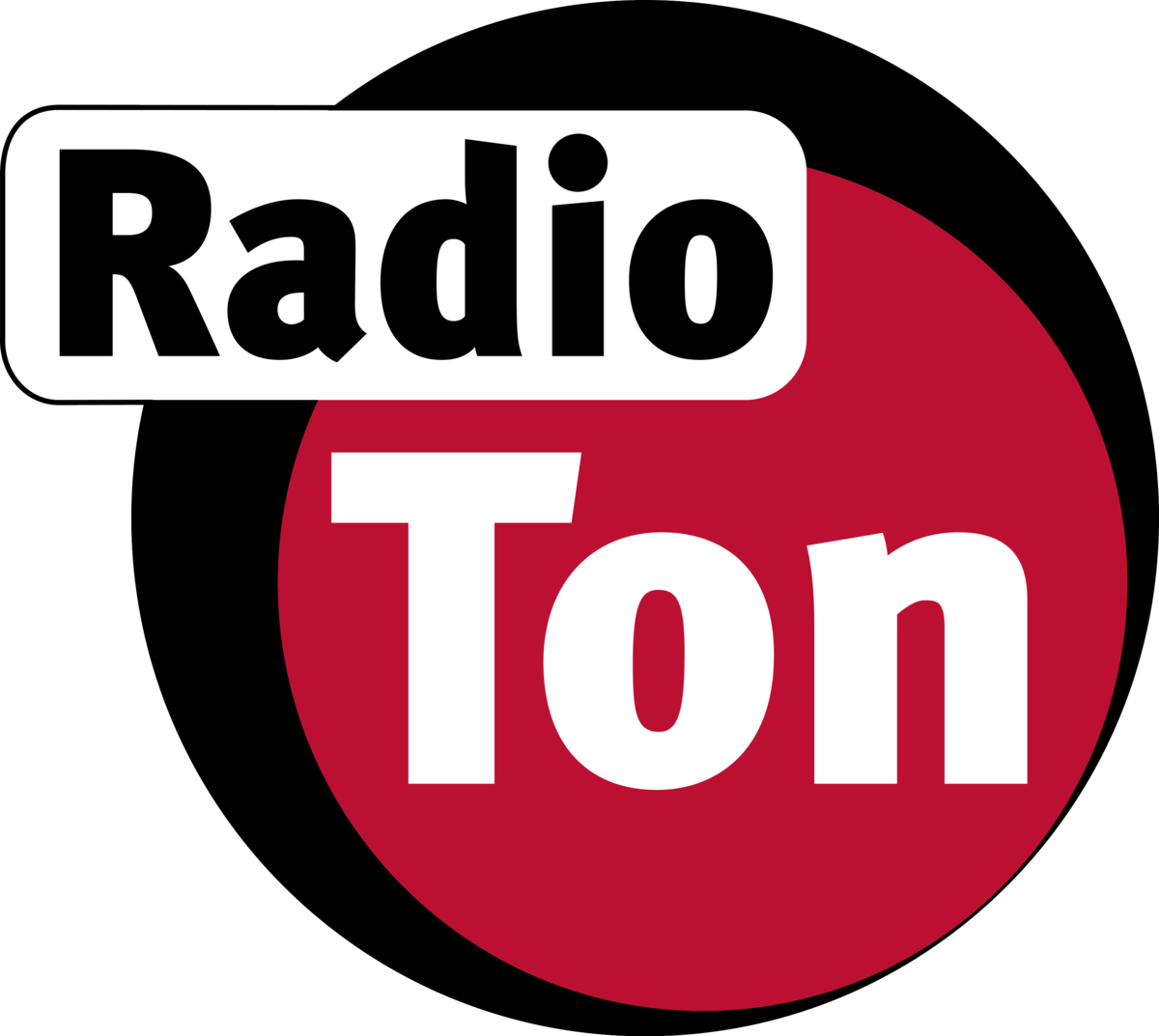 "I just wanted to tell you guys…you have a f***ing awesome library!"
STEFFEN POEHLER
On-Air Promotion , Radio Ton Germany

"You guys are so great, thank you. I LOVE BENZTOWN!!"
RYAN M. NUTTER
Program Director , WMIM-FM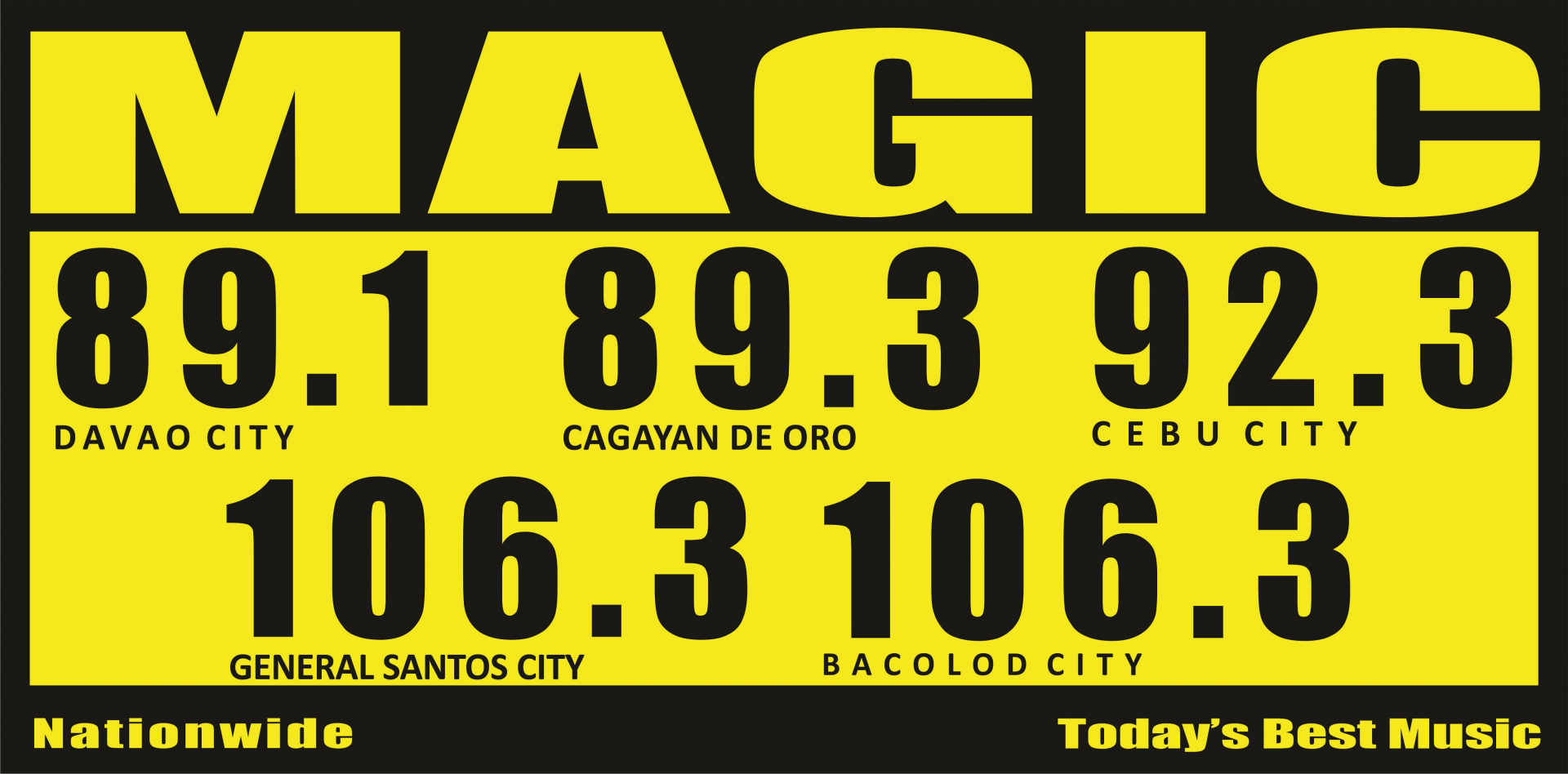 "Amaaaaazing work. You guys are geniuses! I like all the cuts and the treatment. This will blow the competition away. Not too EDMish and just the right sound for an edgy CHR station. Thank you for your greatness! You're the best! Without a shadow of a doubt…"
CARLO JOSE
Head of Production , Magic Nationwide, Manila, Philippines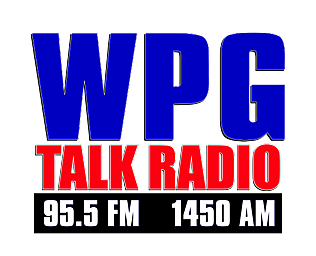 "With that first round of VO and imaging, you made us sound 20 years fresher -- and light years younger than the heritage news/talk station in town. There are CHRs in this market that don't have liners and promos that sound like that. "Wow" isn't a big enough word. Thank you a million times over!"
CHRIS COLEMAN
Program Director , WPGG Atlantic City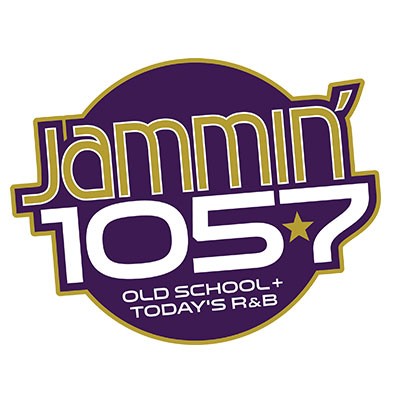 "You just made my day! You totally get my vision for KOAS-FM. I am so excited to work with you! The imaging cuts through. I want more! Great work."
JOHN CANDELARIA
Program Director , KOAS-FM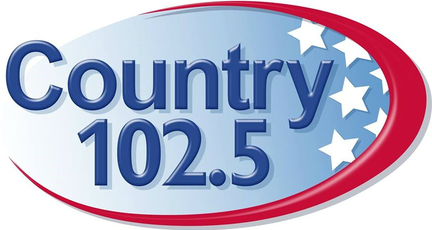 "Awesomeness. We actually checked out a lot of libraries, Benztown hands down was the best - the only one that "gets it" when it comes to production values."
JEFF BERLIN
Creative Services , WKLB, Greater Media Boston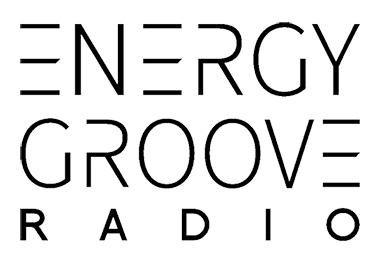 "CHR is simply a beautiful product. The work parts are great and I love the new platform. Everything is well laid out, with user friendly downloading and play functions Benztown is a great company to work with, they are always quick to respond to any questions I have."
FREDDY EL TURK
CEO , Energy Groove Radio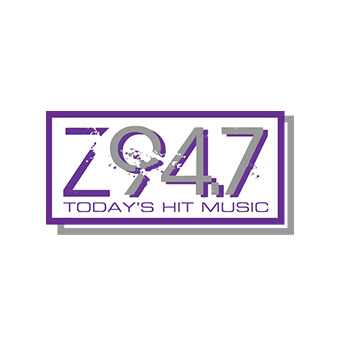 "Slow Jams sounds as "live and local" as it possibly can and it does the best job possible to connect R-Dub! to the local audience."
MIKE MASON
APD , Z947 - Leighton Broadcasting

"Thanks again for the amazing job you guys have been doing for us. Since the reimaging of the station, we have seen a tremendous growth in ratings. This is no coincidence!"
JEFF JOHNSON
PD , WRQQ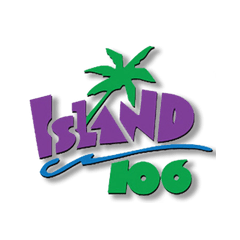 "Dude, f***in' great production. Keep it like that, and we're golden. LOVE EVERYTHING. BTW, our ratings were stellar… #* **-**w #* **-**w.... thanks in no small part to all your work."
MARC SUMMERS
PD , Island 106/Groove 100.1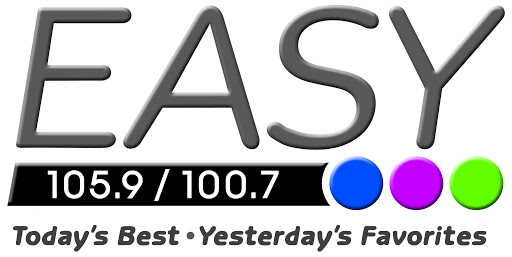 "Thanks to Benztown Branding's Jingle Package, production library and affordability; us mom & pop owned stations can still compete on a production giant sound level, in the perpetually fortified imaging game of radio ear candy! Plus, the Benztown staff is always so reachable, prompt & helpful! Thank you for makin it (W-Y) E-Z!"
WALLY B
PD , WYEZ-FM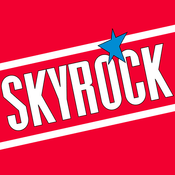 "Rhythmic by Benztown is the ideal imaging library for Skyrock because it fits our format to perfection "Urban Music non stop." We play Urban tracks in their original, unedited version which makes us the number 1 Urban station in France. The sonic elements and daily updates in Rhythmic are cool and easy to use. The player is awesome for previewing tracks which are then easily downloadable. We especially like the sound effects and workparts because they are innovative and modern and enable our productions to really stand out. The sounds are current and correspond to what is hot today in Urban music. We always find what we need to constantly update our imaging. For example, when Skyrock sponsored the last Kanye West, Beyonce, Eminem and Rihanna concerts in France, we found a ton of imaging tracks that helped us create promos that matched Skyrock's unique image-unedited and exclusive. Bravo Benztown and thank you to the whole team for your great attitude and collaboration."
PO WYKA
Head of Production , Skyrock Paris, France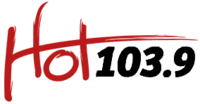 "OMG! Your library site was production overload!! The coolest thing I've seen by far. Super easy to navigate. Endless amounts of choices. Wow. Just wow."
JOHN DESANTIS
PD/Air Personality , KCXX-FM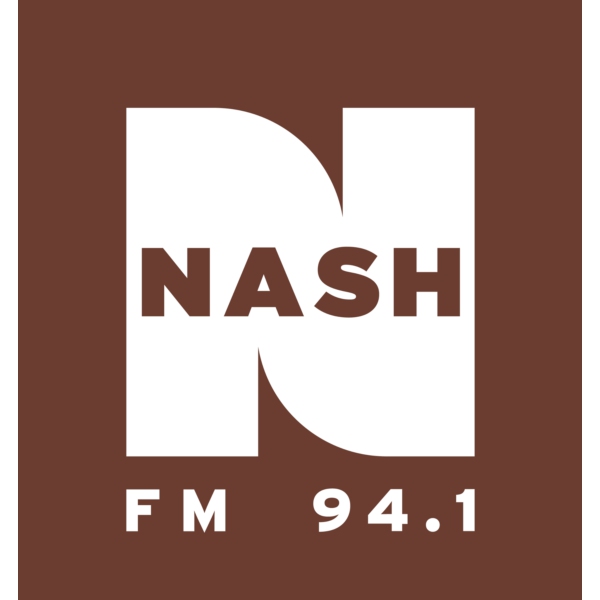 "So fresh, so clean.....wait, that's a song. I'm VERY happy with this re-image of the station. This is an EXCELLENT package...Thanks for immediate turn around and the pristine ear on the work. This is great Justin. Appreciate it. Gonna kick ass on the air..."
CHRIS HUNEKE
PD , Nash-FM 94-1 WNNF-FM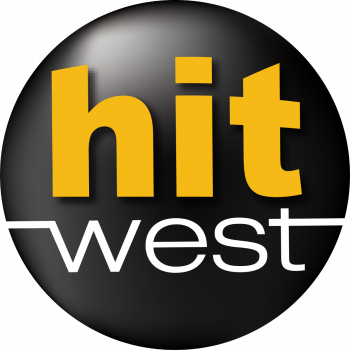 "Benztown perfectly answered our expectations with at the same time an original, relevant and modern jingle package!"
DOMINIQUE LEMONNIER
PD , HitWest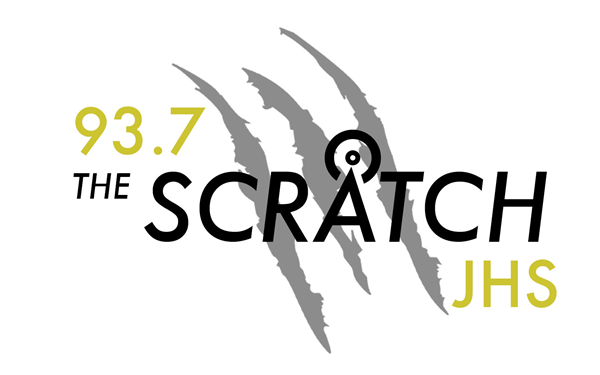 "Thanks to you guys for providing such a great product and allowing even a small high school station in rural Indiana to sound like the big boys."
EVAN ELROD
General Manager , WJWS-LP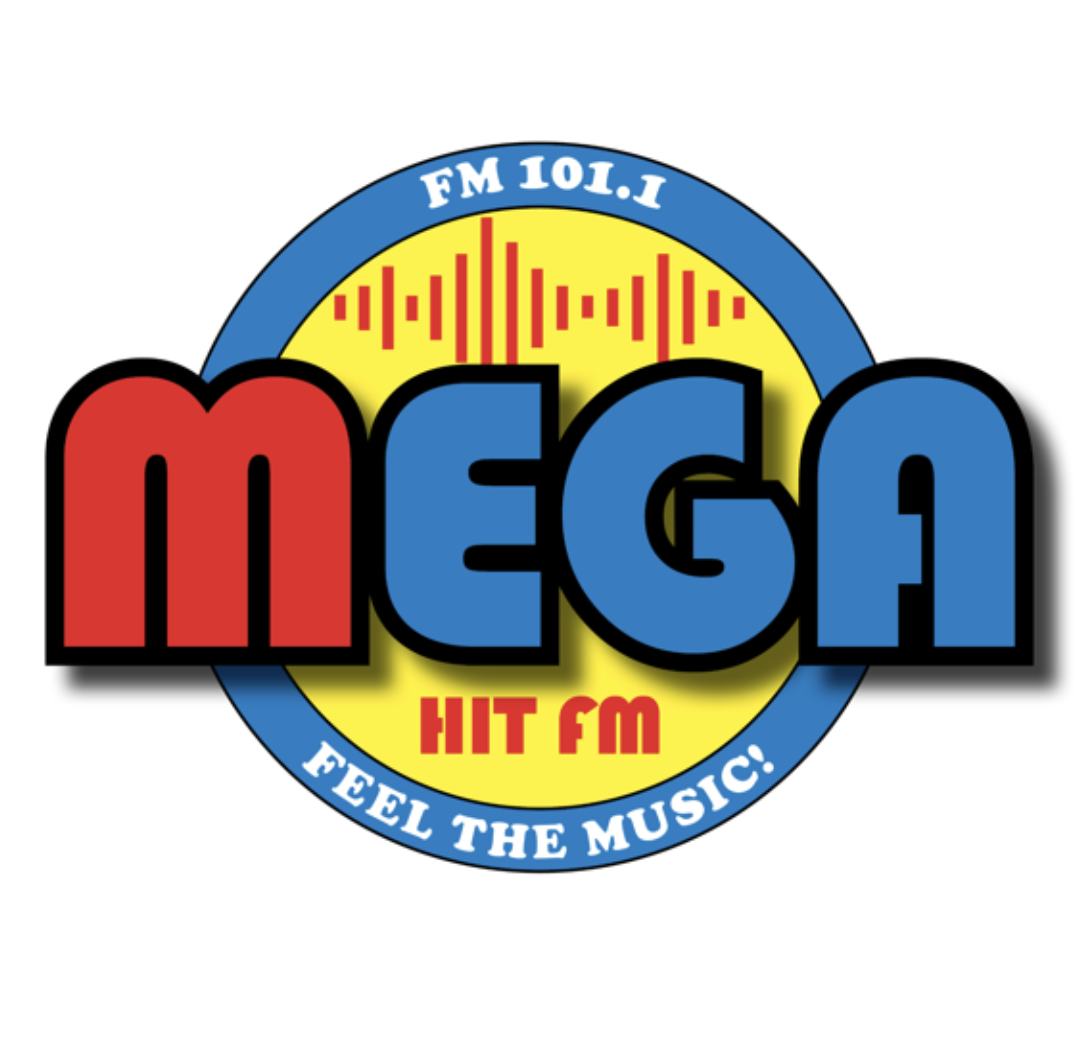 "We have been using the CHR library from Benztown for almost two years now for our hit music station on Bonaire and we have been very happy with the results. The brandings make it seem like the artists are really involved with the station. Music promos and sweepers are fresh and blend nicely with the music and our own jingles. And the Benztown people respond quickly to any request we may have. Highly recommended!"
RONALD GIJZEN
Program Director , Mega Hit FM, Bonaire

"Benztown has been one of those companies that I have always admired. Since their inception, they have been constantly growing with fresh and innovative ideas and I knew that one day Mr. Master would find a the perfect way to utilize Benztown talents. Representing us to showcase Mr. Master is a perfect fit for us."
STU JACOBS
President , Mr. Master

"Thanks for the great production that makes my job so much easier."
WOOFY RAMONE
PD , WKSM-FM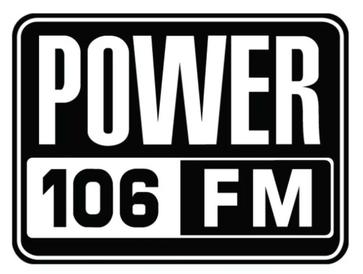 "Man, I'm really loving the selection for commercial production beds, it really makes my job easier and I feel WAY more creative producing spots."
VINNY PAGAN
PD , KPWR/Power 106 LA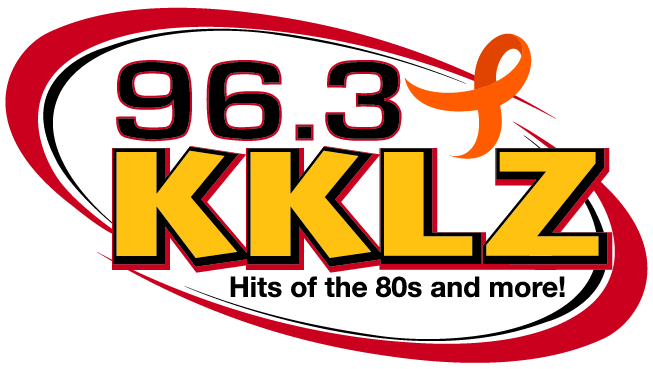 "I just wanted to say "thank you" for what you guys do when it comes to imaging the station and the promos that air on KKLZ...it's very much a HUGE part of the success that KKLZ is enjoying right now!"
MIKE O'BRIAN
PD , KKLZ, Las Vegas

"LOVE LOVE LOVE 'Behind the Song'...just wanted to give you and your team a high-five."
TODD THOMAS
SVP of Operations , Futuri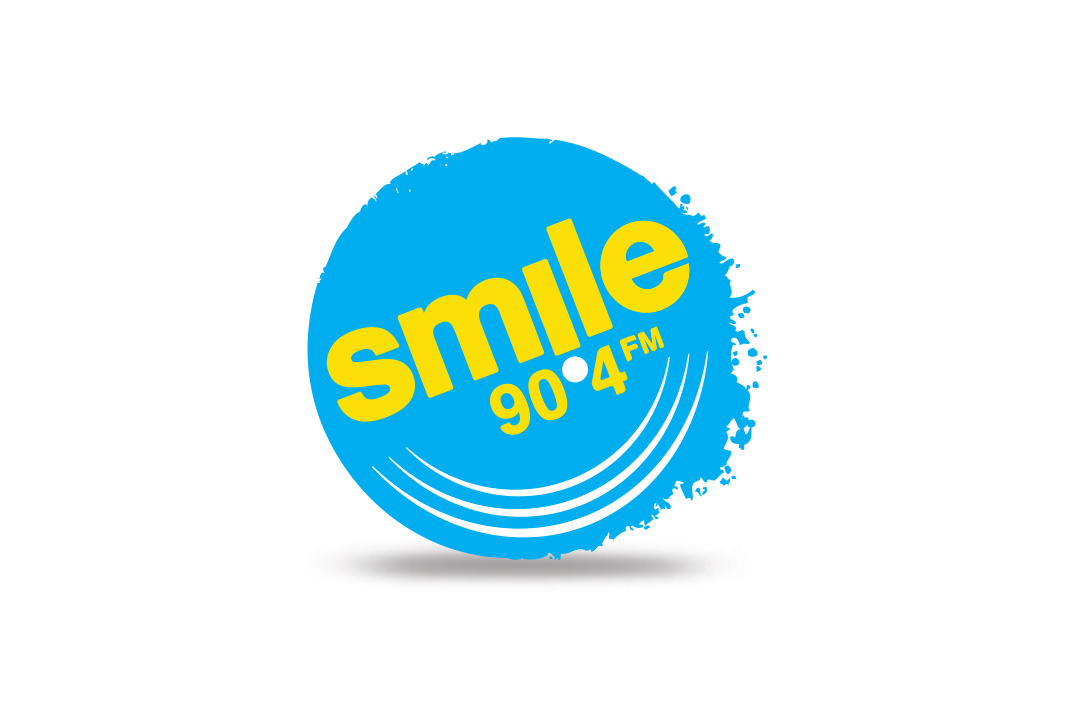 "Your teams' work played a very pivotal role in shaping the sound of this station. So I wanted to pass on a massive thank you to you and your team for the outstanding sound design work and cutting edge sound you guys deliver on a daily basis. You guys really make our lives SO MUCH EASIER!"
LINDSAY JOHNSON
Production and Technical Manager , Smile 90.4 FM
"Another amazing year of providing our company with amazing production! I'm more than happy to be affiliated with you guys over there!"
SID KELLY
PD , WABD-FM

"I use everything weekly at least, and sometimes a lot more often. I honestly love the ease of the systems!!"
JERRY PADDEN
Operations Manager , WCTO-FM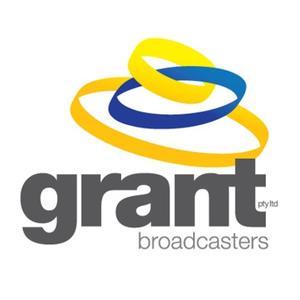 Your product is outstanding and caters to our exact needs, the production teams are extremely happy with the product you provide which is all we could ask for!! Your product has helped us lift the profiles of our stations and I look forward to a long relationship with Benztown.
BRENDAN EGAN
QLD Imaging Manager , Grant Broadcasters
I am delighted with the new Europa Plus package and the morning show. We are at a very high level and without being the typical "proud French man" I can say that to date, Europa Plus has a sound that is most certainly above all that I hear on the radio and not only in Russia .... Oliver Klenk's work is tremendous, he does a remarkable job with Jean Michel. We share with you the excellent ratings we got, # 1 in Russia, surpassing 12.3 million listeners per day! … That's a lot of people listening to the "Benztown Touch".:) !
THIERRY CHAMOUX
Program Director , Europa Plus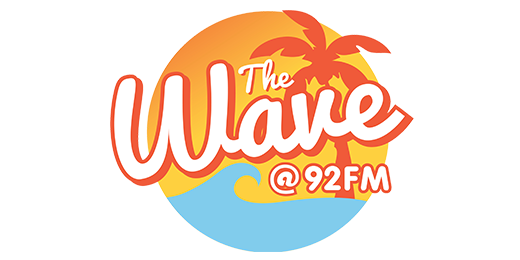 "Thank you!! The Hot Mix show is amazing! The whole Wave Crew LOVES IT!!"
JUSTIN DUTY
Operations Manager , The Wave 92FM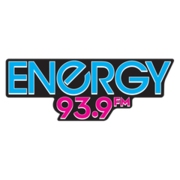 The team at Benztown did amazing things for my station! Whenever I needed something they were there, even when I would have to make last-minute changes. If you're interested in having producers at the top of their game producing custom imaging for your station that are willing to work with you until you're 100% satisfied, give them a call! Honestly, they're so good, the program director from our competitor actually sent us a compliment on well it was produced.
SID KELLY
Program Director , Energy 93.9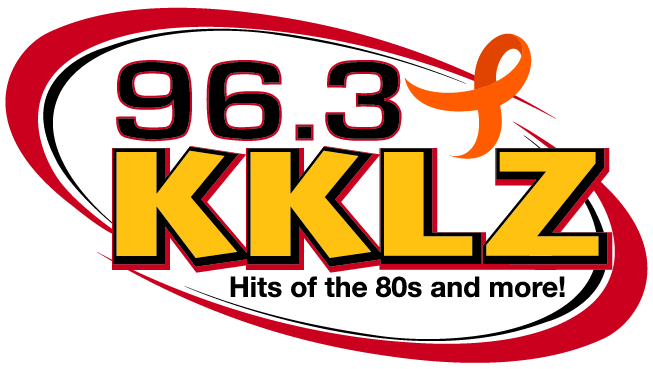 Benztown has elevated the overall sound of KKLZ with their excellent production work! By far, the easiest to work with, always on time and willing to go that extra mile when needed has been a big part of making KKLZ #1 in the Las Vegas market!
MIKE O'BRIAN
Program Director , KKLZ Las Vegas

Scott and the team at Benztown might as well be in-house employees; their stuff is just that good and always exactly what we're looking for. Their work always hits the bullseye—never anything generic, and it's so awesome that they grasp the concept of our station, our target listener and share our vision of what we want our stations to sound like. They help us sound great and make me look good!
R DUB!
Director of Programming , Z90 / Magic 92.5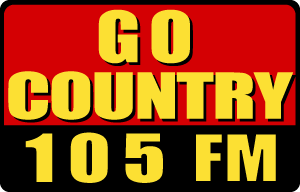 I constantly marvel at what good creative judgment you always have, and at how you turn around such excellent creative for us so rapidly. You are consistently NAILING it for us, and I am totally appreciating the above and beyond you are doing.
FRED MISSMAN
Production Director , KKGO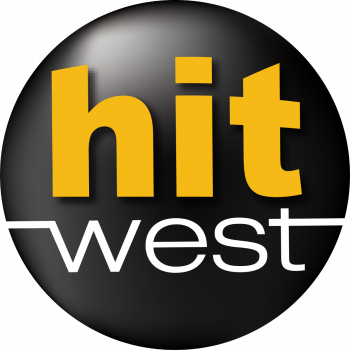 "It was a pleasure to work with Oli and his team at Benztown! They listened carefully to what we wanted, and kindly offered insightful feedback from their own experiences. We felt personally involved through the whole process, and are very glad with the result!"
ARNAUD AGOYER
Program Director , Hit West France

"I was searching for a very specific sound for the next phase of KQ's imaging. Keeping a 50-year, legendary Classic Rock station fresh and relevant requires the best in audio branding. KQRS sounds bigger and bolder thanks to the pros at Benztown who delivered what I needed!"
SCOTT JAMESON
VP Classic Rock / Operations Manager , KQRS-KXXR-WGVX

The custom imaging team have done a fantastic job with everything. I'm more than happy with everything. Thank you for helping me change the sound of this station to fit the direction. Y'all knocked it out of the park.
SID KELLY
Program Director , KLIF-FM – Hot 93.3

We are simply ecstatic about the work Benztown continues to do for Saga Communications on a group wide level. They have brought a new life and a fresh sound to our entire company. They even created a sonic logo ID for us. Kudos and thanks to the entire, global Benztown team.
BOB LAWRENCE
Vice President/Programming , Saga