ANDY'S FIVER FRIDAY #353 – TAKEOVER by Susan with a…
Hi, there! This is a Fiver Friday Takeover by Susan Aksu, Benztown's Marketing Director! Hope you enjoy my findings below!
1. Plugin
Not exactly a plugin but pretty cool – a fireplace technology with the flames moving to the beat of songs.

UKIAH CO. – Beat to Music Technology from Ukiah Co. on Vimeo.
2. Inspiration
I read Morning Brew pretty much everyday to catch up on all things relevant in the marketing, business and advertising world and their writing style is excellent. I highly recommend checking them out to stay current with trends curated in one place whether you're an imaging producer, marketing or PD to stay fresh!
You can subscribe here!
3. Music
During Starmus International Festival in Armenia this week, Queen's Brian May and Serj Tankian of System of a Down performed "The Show Must Go On" and it was pretty epic in my opinion.
4. Web/Social/Whatever
We're having our monthly Benztown / P1 Media Group Global Radio Ideas webinar next Thursday with our friends Mark Hunter and Ross Winters!
Register here: https://event.webinarjam.com/channel/NowRadio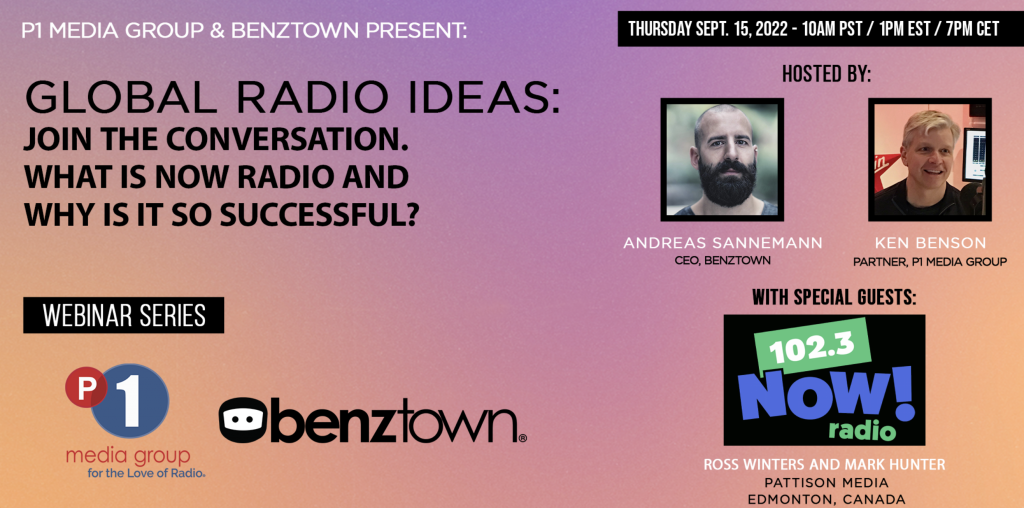 5. Imaging
Jack-FM has been my favorite radio station in LA ever since I can remember and in case you didn't know, Benztown does the imaging for JACK! Here's a brand spankin' new composite Royce Stevenson produced with voiceover by Andrew Anthony!