Become the king of Mash-Ups or Mixing In Key
Modern radio producers take beatmatching to a new level. Guys like David Konsky expand the simple 'putting a drum loop under three music hooks'-thing into full-grown mash-ups.
Now you might think: 'This is pretty easy, just take a few songs in the same tempo and beatmatch them. This will sound great!' – Think a second time. Have you ever heard non-matching songs clash together? It can be awful as hell. The secret is to mix the right tracks in the keys.
But don't worry, you don't need to get into complex music theory to create stunning mash-ups and mixes. There's a technique, well-known amongst DJs called Mixing In Key. The principle of Mixing In Key is pretty simple and easy to learn, if you're using the so-called 'Easymix Wheel'.
Check how it works and get the master of mash-ups.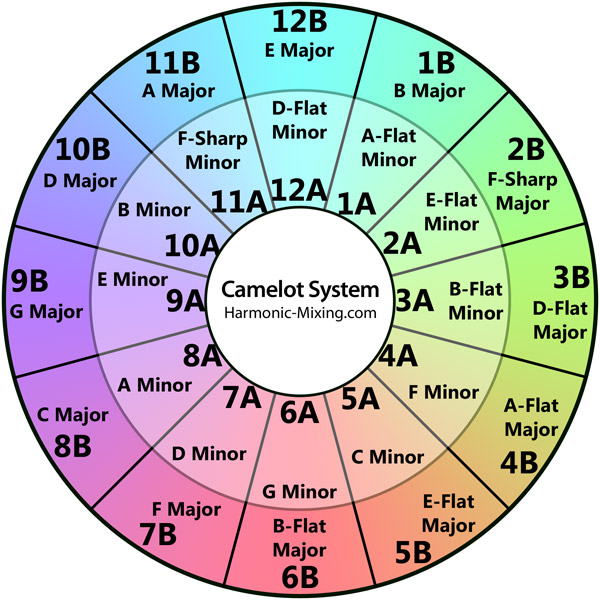 You can read the Easymix Wheel like a clock. Every key is assigned to an hour of the clock. The letter A means a minor key, B means a major key.
The easiest way to use Mixing In Key is to move around the clock by adding an hour (+1), subtracting an hour (-1) or staying in the same hour. So, if you're starting in 3B, your next song can be 2B, 4B or 3B.
To add a special effect, you can switch between the inner and outer circle, like mixing from 3B to 3A.
Try moving around the whole clock with 12 or more songs. You'll get smooth transitions, every time and your whole mix or mash-up won't be boring, because there's a music progression through the element.
If you're having problems, defining the key of a track, check music download portals like Beatport. A lot of them display the key of the songs, they offer.
Another solution is the according software to Mixing In Key by Camelot, which can be purchased for $58 online. The software scans your music and assigns a key to every song.
Check it by your own, either with or without the software and create stunning mash-ups.