Behind the Mic: Jack Murphy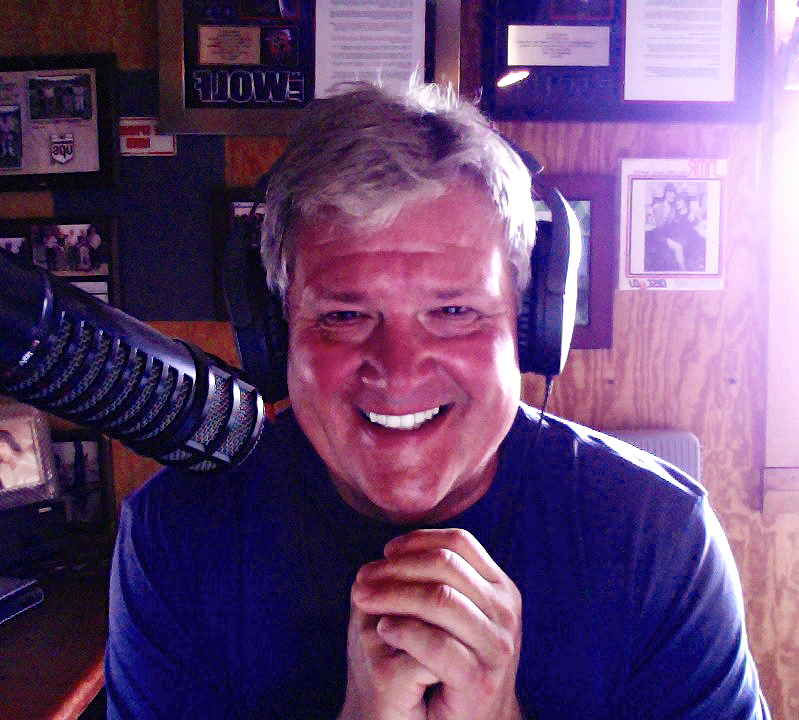 Jack Murphy has been around voiceover since the late 80's all while doing morning radio at some of America's great radio stations. Since 2012 voiceover is all Jack does from his home studio in Charlotte, NC. He can be heard on TV and radio commercials, radio imaging, narration, corporate videos, cartoons, video games, e-learning, podcasts, and a few audiobooks. He can even get you out of jams with the I.R.S. as the voice of Optima Tax Relief! Jack's voice is versatile and his clients say he always delivers the goods and is easy to work with.
What radio VO work have you done in the past (stations/markets)?
Q-104 New York, WIOQ Philadelphia, KRWR, KHYI Dallas/Ft.Worth, Q-106 San Diego, WSTR Atlanta, KKWF Seattle, KWJJ Portland, WQYK Jacksonville, B-97 New Orleans, Y-100 San Antonio, 1050 CHUM Toronto, and lots of great places in between.
What are you up to presently (freelance/on-staff at a station)?
Freelance.
What do you love about your job? 
I work in my little studio with my puppies doing what I love. I spend a lot of time auditioning and it's challenging and creative every day!
How did you get started as a VO actor? 
I was working for Z-100 NYC and reading a lot of live spots on the morning show, a few people heard me and invited me into the city to audition which lead to being Booth Announcer at USA Cable Network.
What was your first gig? 
I guess while I was doing mornings at WSGA Savannah I did a Piggy Wiggley TV spot.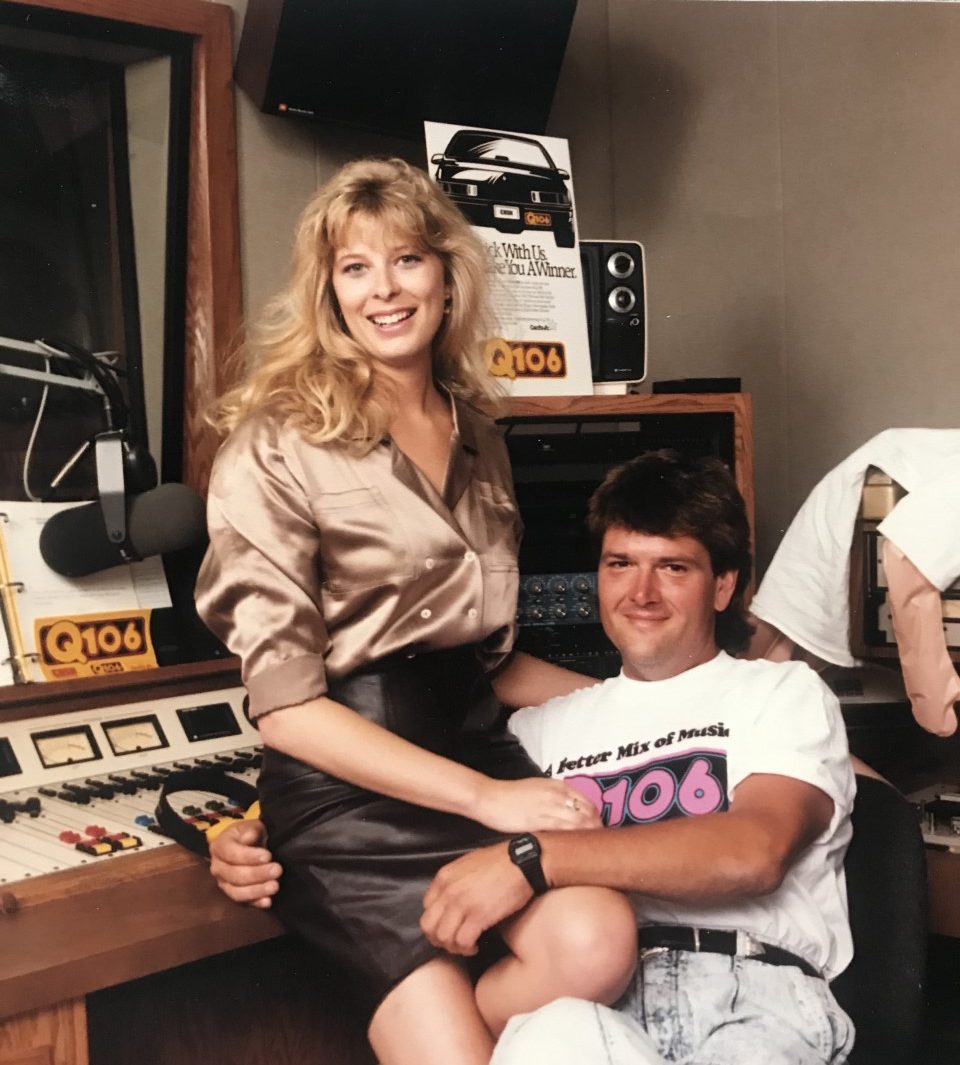 Jack at Q106 back in the day!
Any memorable ones since then?
Ralph Lauren Polo.
Who are your VO idols/mentors?
So many! The late Chris Corley and Ernie Anderson, Peter Coyote, I could name a bunch more.
If you weren't doing voiceover, what else do you think you'd be doing for a career? 
Morning radio or modeling really sexy dad-bod clothing.
What did it feel like the first time you heard your voice on the radio/television? 
I hated my voice!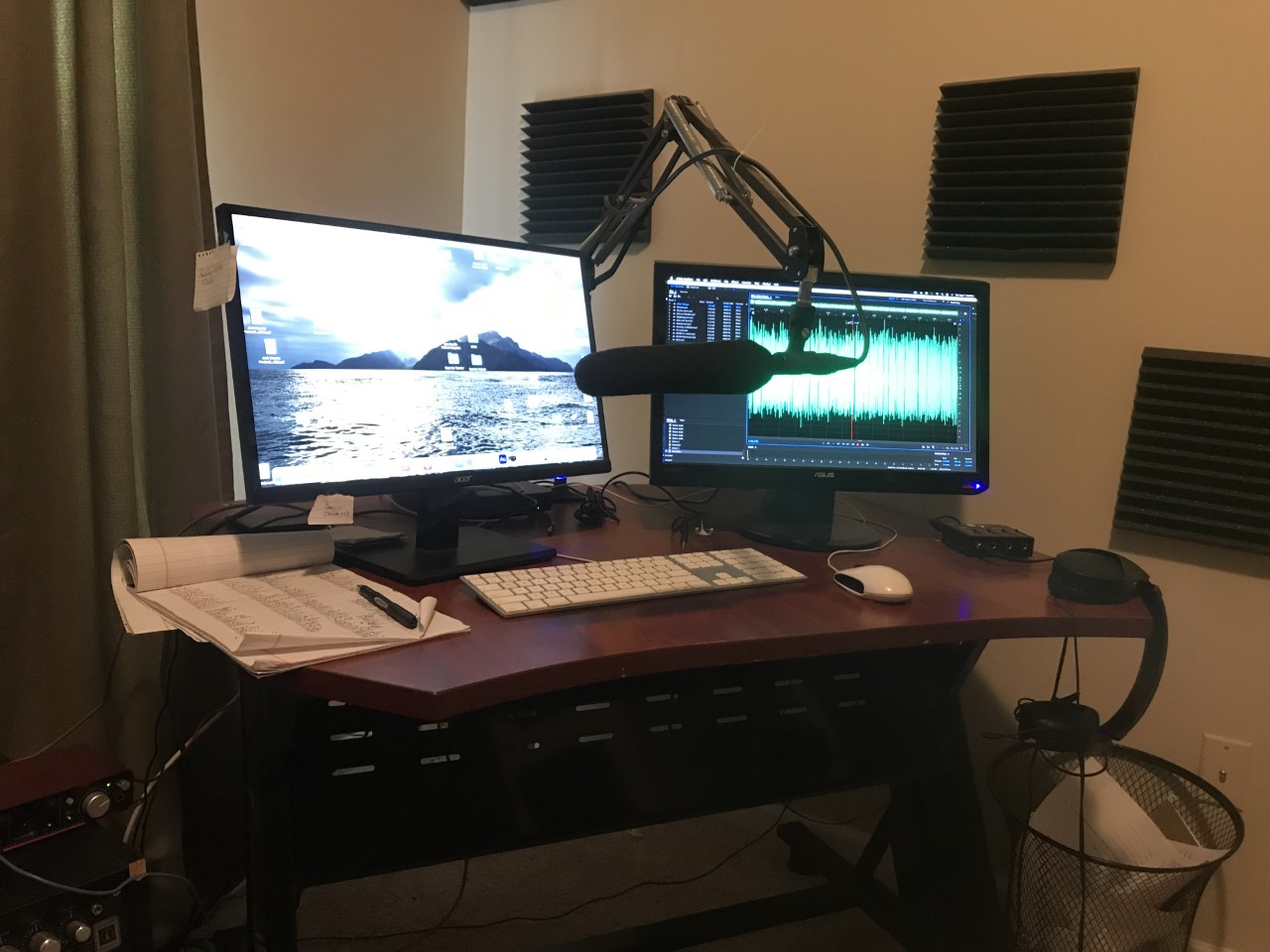 Jack's studio set-up!
How has new technology changed the way you work? 
Well, we used to take faxed copy, record on reel to reel using bad radio station equipment, box it, and send it FedEx to a client. Today I send about 30 to 40 pieces of audio a day recorded on really good gear to different places in seconds.
What gear do you use on the road? In your studio?
For mics I have a Telefunken U-48 and a Sennheiser MKH-416. I use an Avalon Tube 737sp mic strip. I just got a new Mini Mac, it's solid-state, super-fast, and silent. If I'm on the road I try not to work.
Which production system do you use and why? Any favorite plugins?
Adobe Audition and I use Ozone's Nectar.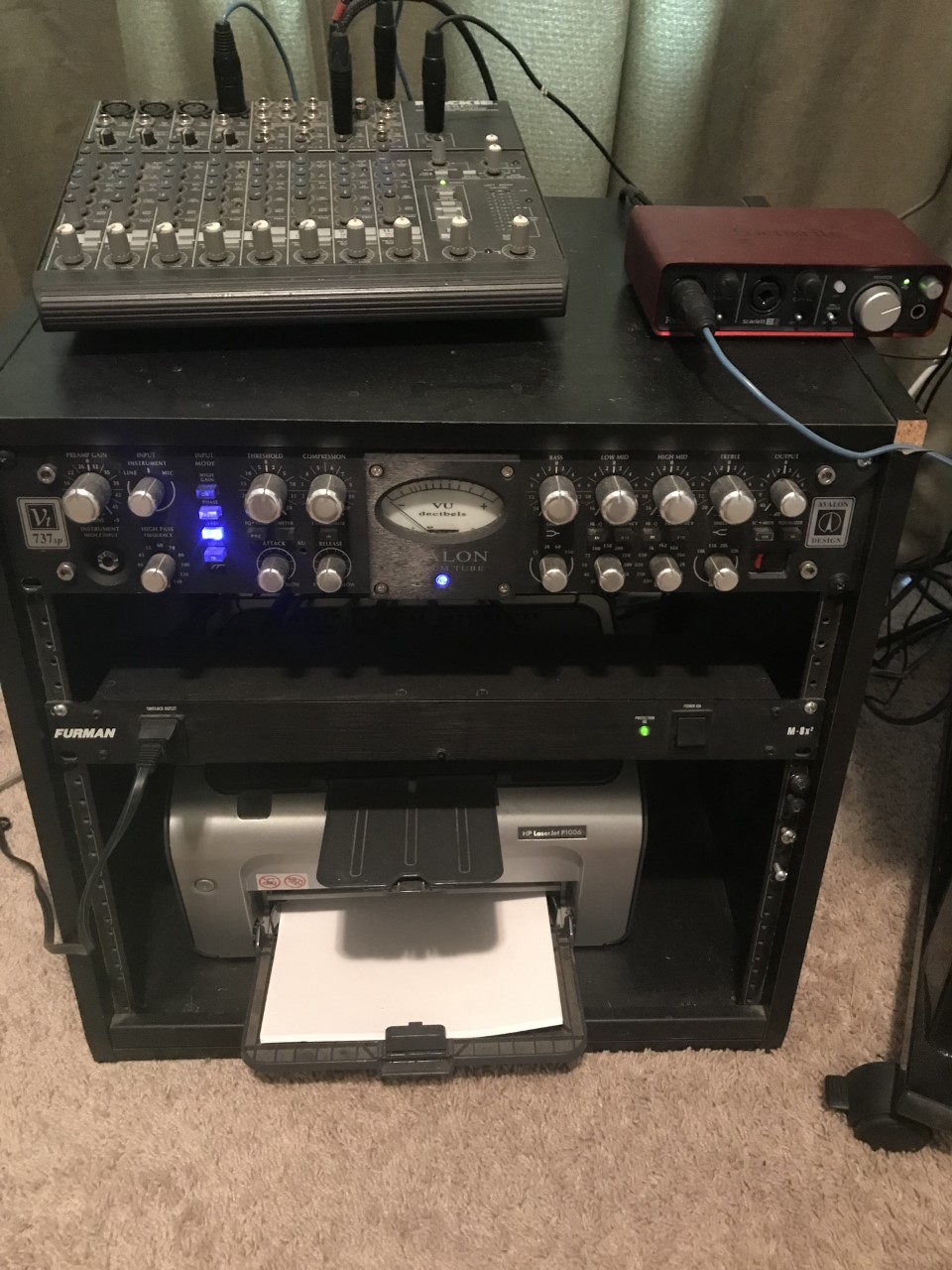 True VO pros know that a printer is one of your most important pieces of gear!
Have you ever had a voice coach? Would you recommend it? 
I haven't but I am a student of the game.
How do you schedule/prioritize your work? How much time do you spend auditioning for new work?
I guess it's a habit of my radio days, I like to work in the morning. I start early, around 6:30am, with my radio clients who need things and then move on to auditions until about noon. Then I try and workout for a couple of hours and audition as much as I feel like later in the afternoon.
How do you market your services to potential clients? 
I'm on a couple of PTP sites and repped by Atlas Talent and of course BENZTOWN! A lot of my work comes from word of mouth.
When it comes to VO work, studio & gear, what are your most ingenious methods/discoveries for saving time and cash? 
Buy quality gear! Take care of it!
What is the best voice processing trick or voiceover technique everyone should know? 
For me, it was learning to use the lower and softer part of my voice. I've gotten a lot of narration work as a result.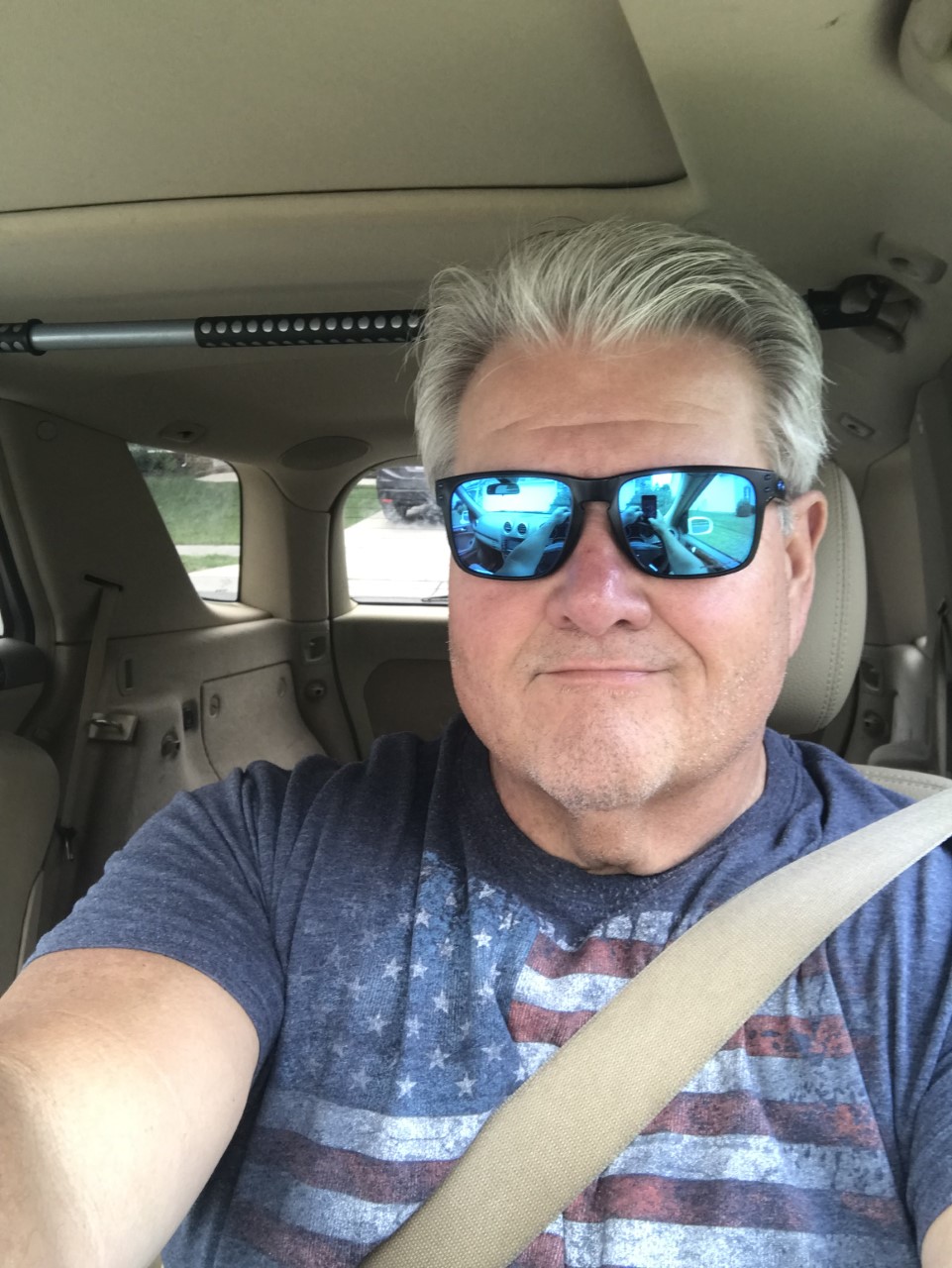 What does it really take to succeed as a voiceover artist? Drive. *ba-dum-tss*
Do you have a different approach to reading radio imaging copy as opposed to TV/Radio commercial ads?
Yes. Imaging is more about attitude and ads are more about acting.
Can you offer 3 helpful tips for newbies trying to make it in the voiceover industry? 
1. Get used to rejection.
2. Don't give up, no one is going to do it for you.
3. Find someone doing what you want to do and pick their brain.
If you could go back in time and hang out in any decade which one would you go back to and why?
80's! We had so much fun back then.
Favorite 2 pizza toppings? 
Pepperoni and mushrooms.
If you could invite one person to dinner, living or dead, who would it be? 
Mom!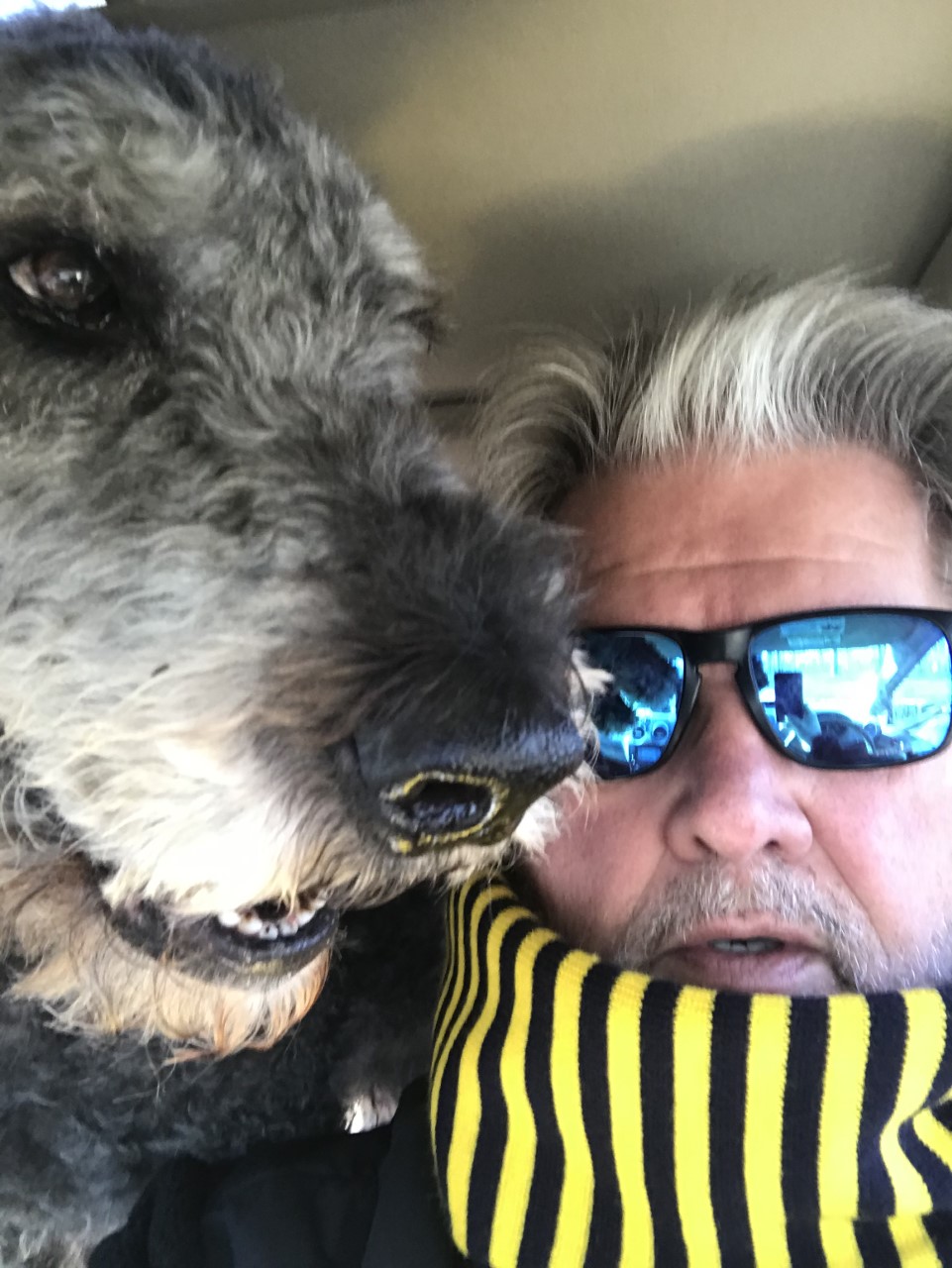 Connect with Jack: