Behind the Mic: John Klug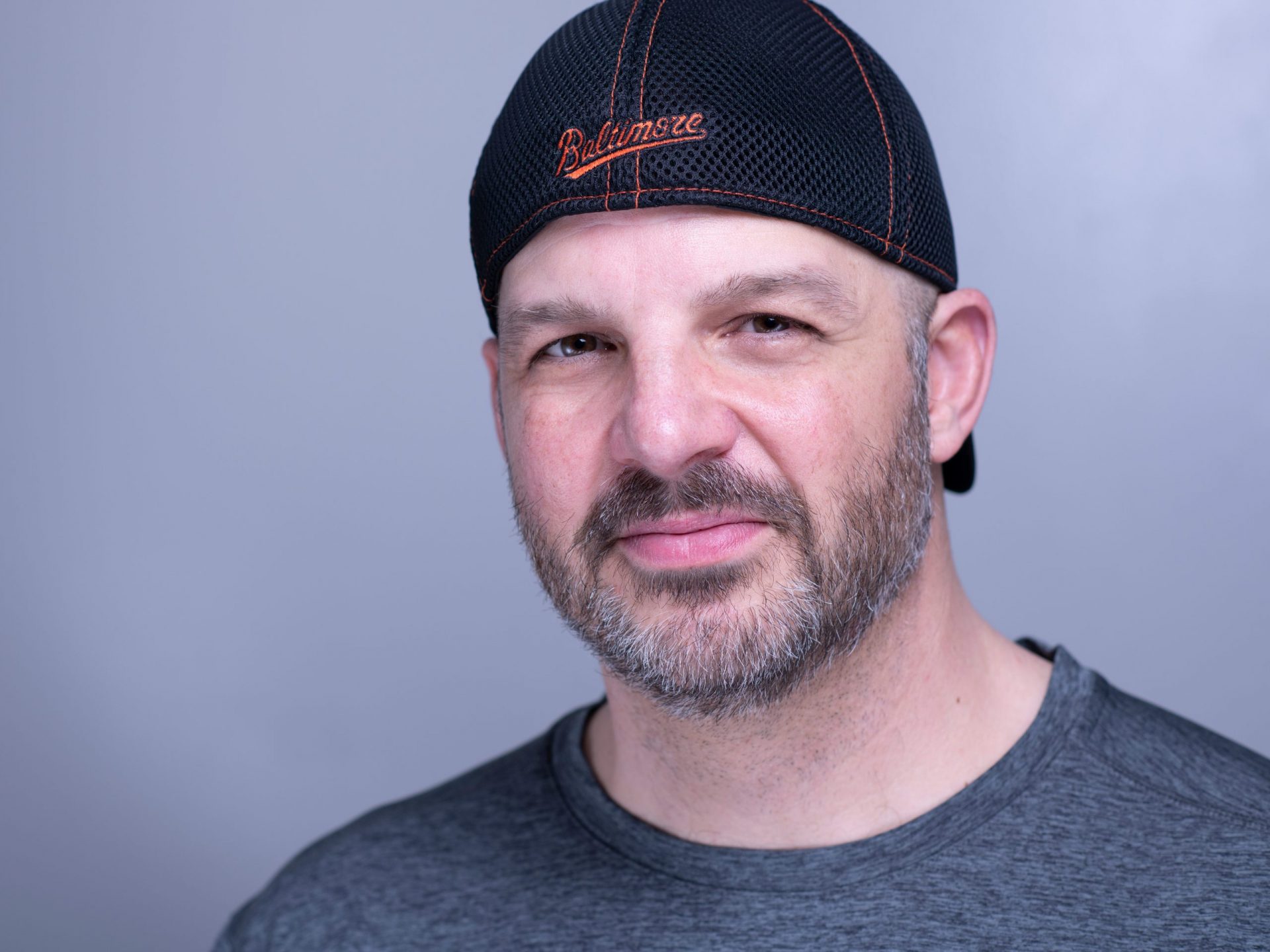 John Klug is a three-time Emmy Award-winning (4 nominations) full-time voiceover artist based in the state of Maryland in the US with over 24 years of experience. With a reputation as a versatile, passionate professional with a fast turnaround that's easy to work with, John can be heard worldwide on radio, television, documentaries, films, explainer videos, animations, cartoons, video games, internet radio, audiobooks, corporate training videos, eLearning, webinars, tutorials, podcasts, promos, trailers, station imaging, self-guided tours, IVR, on-hold and more!
John has been the voice of the NFL's Baltimore Ravens since 2016, the voice of the national TV campaign for Batteries Plus Bulbs, the narrator of the Curiosity Stream documentary "The Body", the narrator of the Justice Network's national docu-series "Inside The Mind Of A Serial Killer" and the narrator of all 4 seasons of the Sportsman Channel's "Florida Sportsman Project Dreamboat" and much more!
What radio VO work have you done in the past (stations/markets)?
Formerly on-air / production at WZBA, WBAB, WOCT, WBVD, WRDX, WOSC, WLFX, and WSBY. Former imaging voice for WTAT TV Fox (Charleston, SC).
What are you up to presently (freelance/on-staff at a station)?
Imaging voice of WZBA Baltimore MD, WBAB Long Island NY, and online stations for: NASA and Dave & Busters.
What do you love about your job? 
#1 is being able to be independent and in charge of my own destiny balancing work and family.  
How did you get started as a VO actor?
I started getting clients on the side during my 21-year radio career and when that client list grew to outperform my full-time gig in radio doing just 1 hour a day, I knew it was time for a change. So I made the leap to full-time VO in 2016.  
Who are your VO idols/mentors?
The 1 person that inspired me growing up was Jon Miller (current play-by-play for the SF Giants, former Orioles play-by-play announcer). I was fascinated with his amazing ability to paint a picture through the radio with only his voice. I got a chance to meet him years later at a book signing. He's still the best in the business IMHO.
If you weren't doing voiceover, what else do you think you'd be doing for a career?  
Probably something sports-related, coaching or scouting. I also picked up a woodworking hobby during the pandemic. I could see that as well.  
What did it feel like the first time you heard your voice on the radio/television?
It felt the same as many others…so friggin weird. "Dang, that's what I sound like??? Ew."
How has new technology changed the way you work?
It's changed absolutely everything. I operate from my home studio about 98% of the time.
What gear do you use on the road? In your studio?
I try to keep my road and studio gear as similar as possible:  
Adobe Audition CC
Mic: Sennheiser KSM 416
Mic: Neumann TLM 103
Mic: Shure KSM32/SL Condenser Mic 
4X6 Double Wall Whisperroom
Golden Age Pre-73 Jr Mic Preamp
DBX 286A 
PreSonus Eureka
Mackie Control Board
Focusrite Scarlett 2i2 Audio Interface
Megatrax Music Library
Source Connect Standard ID:  johnklugvo / johnklug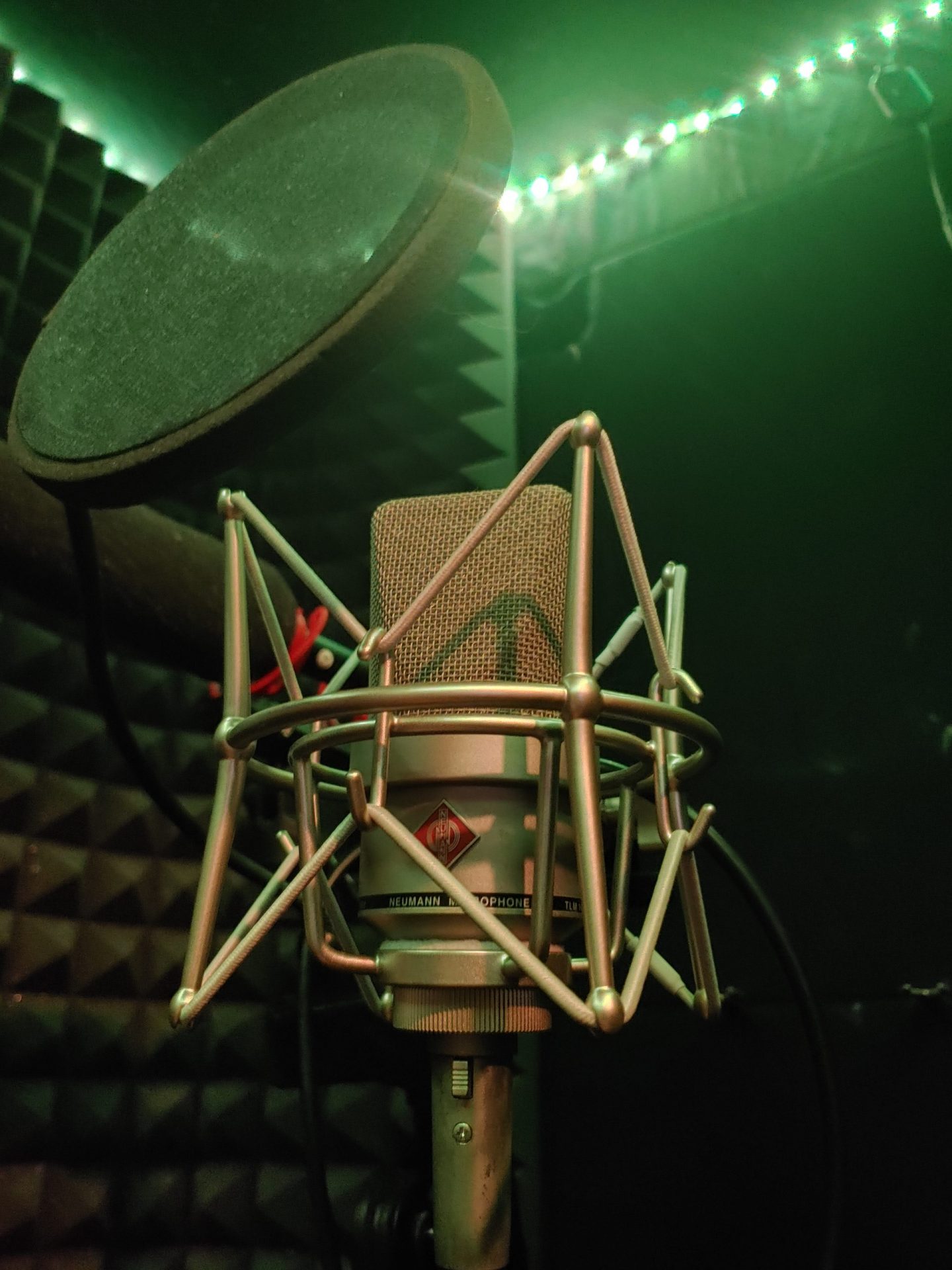 A mic in a booth is a beautiful thing.
Which production system do you use and why? Any favorite plugins?
I try to use as little processing as possible. Coming from radio, that was an adjustment for sure!  Radio production tends to be extremely over-processed. I've learned that most other media producers prefer much less aggressive settings. Because of this, I always send 2 files to my clients. The first is a raw version of the session exactly as recorded, and the second is that same file run through my simple processing chain.
Have you ever had a voice coach? Would you recommend it?
I have had a few coaches, and YES, I would absolutely recommend it! It's pretty hard to self-direct and grow as an actor without one. The voice is an instrument. To master it, you have to practice, get out of your comfort zone and continue to grow as an artist.
How do you schedule/prioritize your work? How much time do you spend auditioning for new work?
Wake up, coffee, record booked projects, coffee, audition for projects, coffee, marketing, marketing, marketing.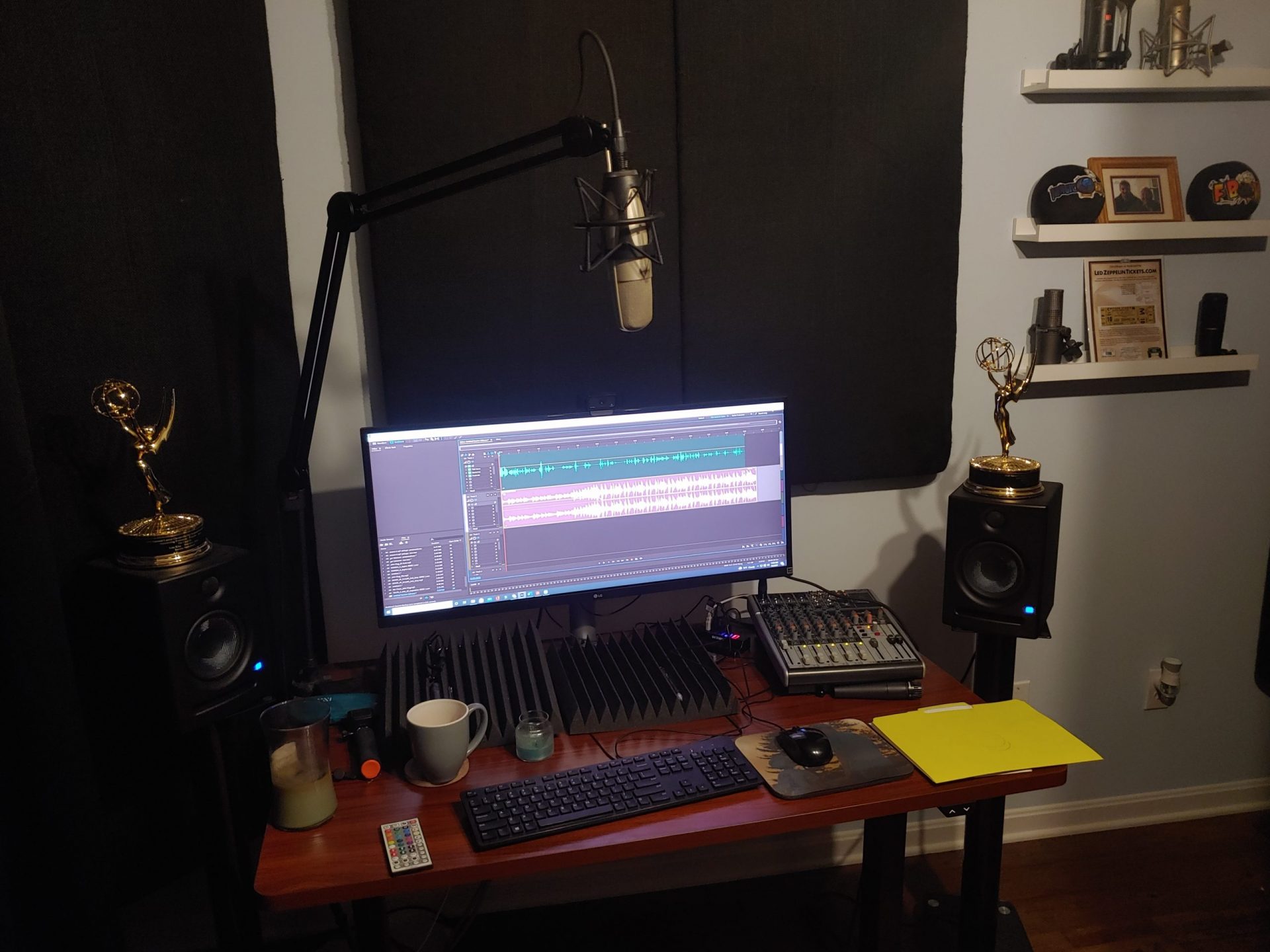 We can almost picture John sitting here while drinking copious amounts of coffee all day long…almost…
How do you market your services to potential clients?
Personalized email list, personal calls/texts, talent agents & a select few pay-to-play VO sites.
When it comes to VO work, studio & gear, what are your most ingenious methods/discoveries for saving time and cash?
Kick the auditions ass and move the hell on. Save cash? Don't buy the $2000 mic right away. Spend the majority of your available funds on your recording space. A $2k mic will sound like a $2 mic in a crappy recording space.
What is the best voice processing trick or voiceover technique everyone should know? 
Lower your noise floor to -60db or better first, then as far as eq/processing, LESS IS MORE.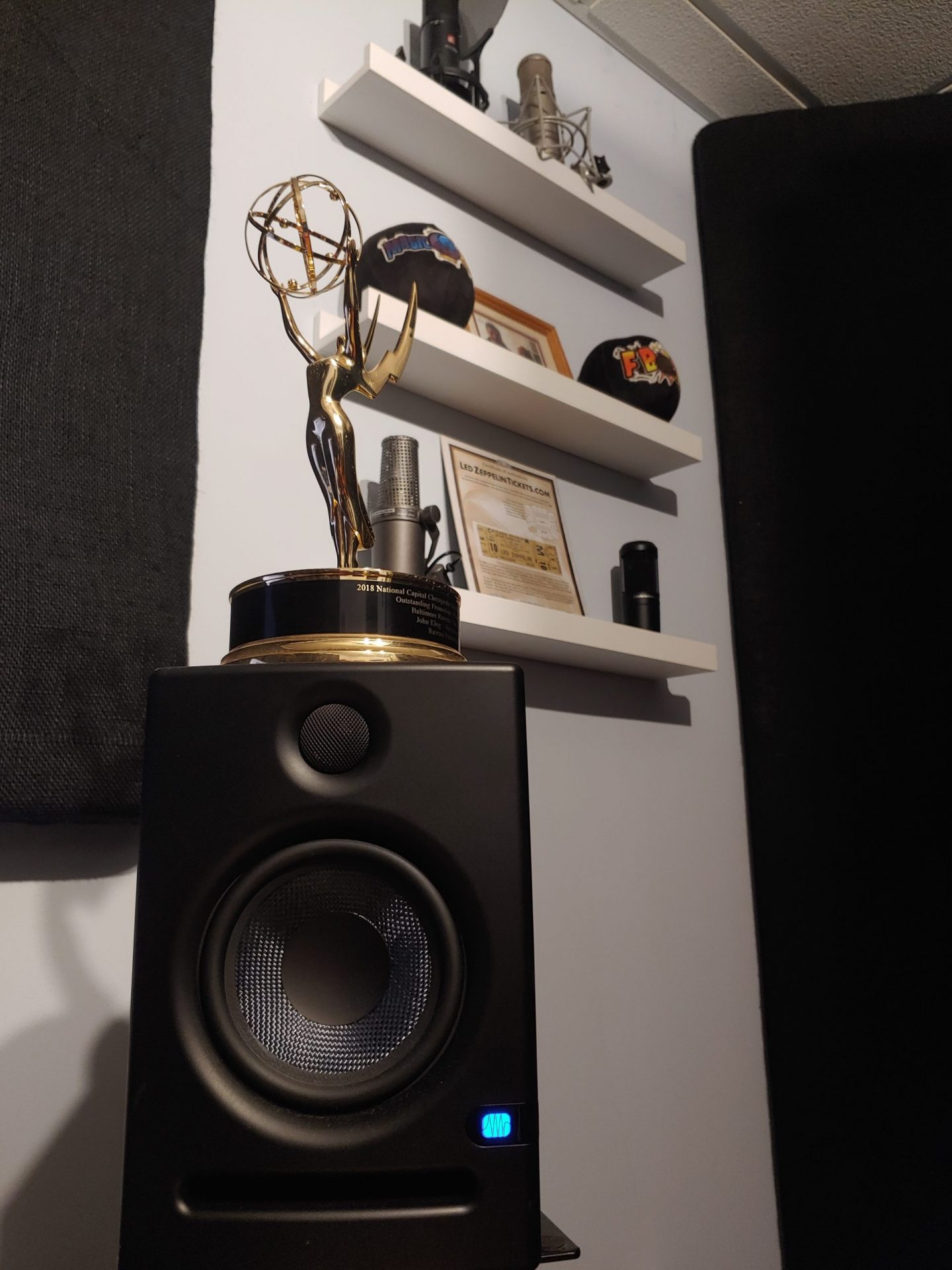 John's secret to Emmy-worthy VO? Making his studio monitors feel special.
Do you have a different approach to reading radio imaging copy as opposed to TV/Radio commercial ads?
Absolutely. Know your audience, setting, and your role in the project.  
Can you offer 3 helpful tips for newbies trying to make it in the voice-over industry?
1. Get coaching in a specific area/genre of VO before getting a demo.  2. Listen to tv/radio/web to notice what style is "booking".  3. Keep training, evolve, train more, and evolve again.  3a. Don't give up.
If you could go back in time and hang out in any decade, which one would you go back to and why?
Go back? Naaa. I would like to teleport to the Maldives or Costa Rica from time to time, though.
Favorite 2 pizza toppings?
1. Meat  2. Meat.
If you could invite one person to dinner, living or dead, who would it be?
I'm greedy, so I'll pick more than one person: my grandparents. Menu: Crabs, corn on the cob, Natural Light.

Connect with John