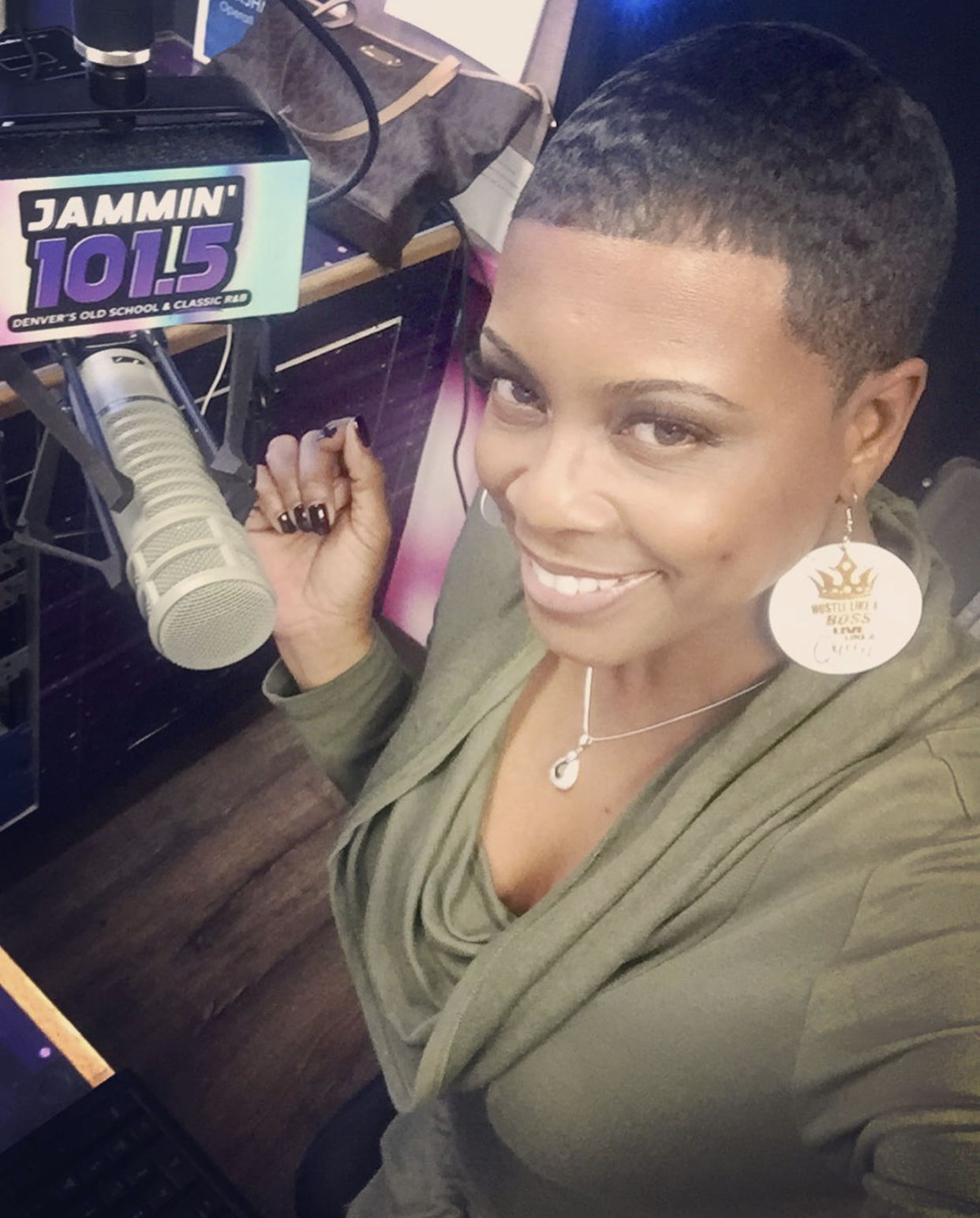 KJ Bland…An Unparalleled Voice of Yesterday, TODAY & Tomorrow…
What radio VO work have you done in the past (stations/markets)?
Pandora, Imaging for KISX (Tyler, TX) and KSRX (El Paso, TX); Panama City, FL(past); Lafayette, LA(past); WLOU (Louisville, KY); Cumulus Broadcasting's volunteer campaign with Project Shine and Volunteer Match.
What are you up to presently (freelance/on-staff at a station)?
Afternoons on JAMMIN' 101.5 in Denver!
What do you love about your job?
Engaging with our listeners and making their lives better through our music and community connections!
How did you get started as a VO actor?
I started out as a receptionist at a radio station (B96) I grew up listening to in Louisville.  I ended up becoming the midday personality in less than a year and eventually the program director of the station.
What was your first gig? Any memorable ones since then?
My 1st VO gig was a hospital voiceover commercial with a company called Video Bread back in the early 90's. My most memorable one now is Pandora because it's heard across the country and I'm very proud of that! My first radio gig was in Louisville, KY! Started out as a receptionist so it felt good to work my way up to being the Program Director for the same station! My job now is in the Mile High City! I started out as the weekend/fill-in after I left my job in Dallas after almost 8 years! I am now the afternoon drive host and just signed another one year contract with Max Media! I'm sooo grateful!
Who are your VO idols/mentors?
Pat Garrett and Mitch Faulkner. I used to also admire Arthelle Neville! I admired how she sounded on TV because you could NEVER tell where she was from! Her thick New Orleans accent never came out so I always tried to make sure my southern drawl was undetectable too! LOL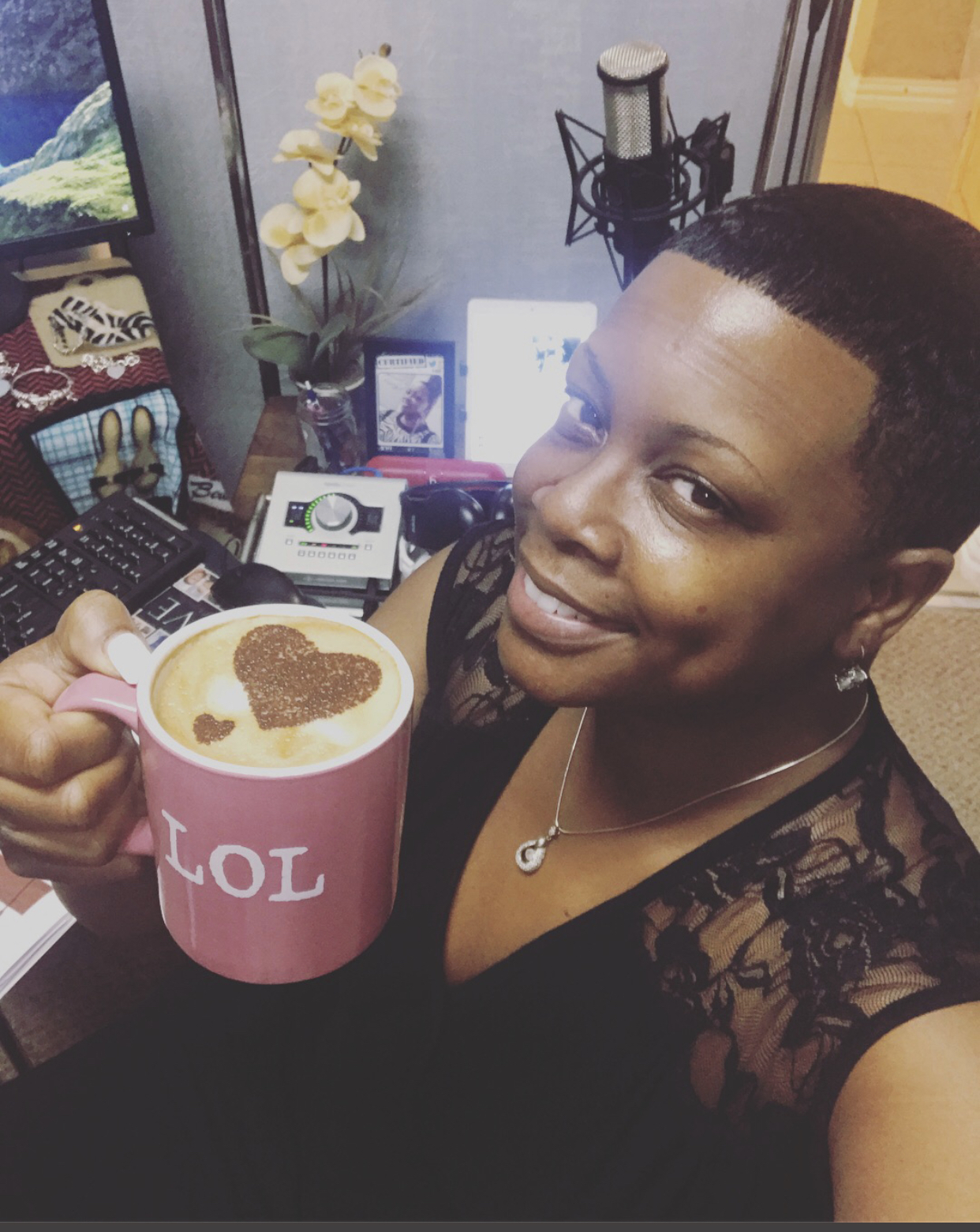 There's nothing like a warm cup of coffee and KJ's smooth voiceover!
If you weren't doing voiceover, what else do you think you'd be doing for a career?
I love to cook, so I know it would have something to do with cooking because that's a way to still connecting with people, just on a different level! 
What did it feel like the first time you heard your voice on the radio/television?
Surreal! I read the morning announcements back in high school! But I never imagined myself EVER becoming a radio personality!
How has new technology changed the way you work?
It gives you a chance to work remotely during the pandemic. You can basically work from anywhere.
What gear do you use on the road? In your studio?
On the road, I use a laptop and Adobe Audition. In my studio, I use an Apollo Twin. 
Have you ever had a voice coach? Would you recommend it?
No, but I recommend it because it will help you understand how to use your art and gift in a much better way. It also allows you to think outside the box with techniques and deliveries.
How do you market your services to potential clients?
Through Benztown and on social media. 
When it comes to VO work, studio, and gear, what are your most ingenious methods/discoveries for saving time and cash?
Get good equipment from the start so you can work smarter, not harder.
What is the best voice processing trick or voiceover technique everyone should know?
It all starts with a GREAT SOUNDING MICROPHONE! Make the investment!
Do you have a different approach to reading radio imaging copy as opposed to TV/radio commercial ads?
Whether it's imaging, a spot, or an endorsement, be conversational! Try to memorize it rather than just reading it.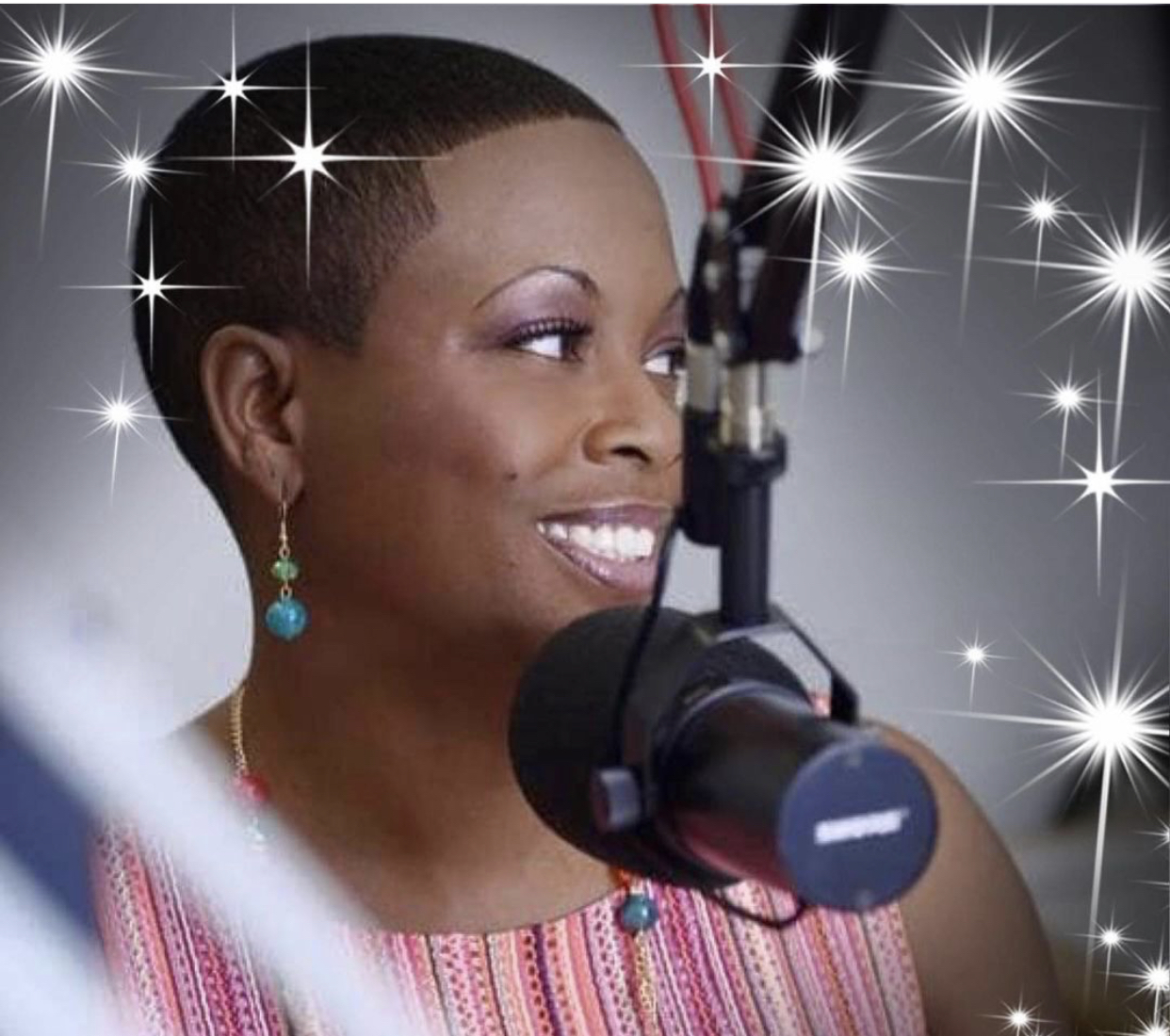 KJ brings her own special sparkle and shine to everything she voices!
Can you offer 3 helpful tips for newbies trying to make it in the voiceover industry?
NEVER… GIVE… UP!! 
If you could go back in time and hang out in any decade which one would you go back to and why?
The 90's! That's when radio was FUN and the music was EVEN BETTER! 
Favorite 2 pizza toppings?
MEAT AND EXTRA CHEESE!
If you could invite one person to dinner, living or dead, who would it be?
MY GRANDMOTHER!!! So we could cook together and I could ask her about my cooking and if she liked it!!
Connect with KJ: