Behind the Mic: Maureen Cooper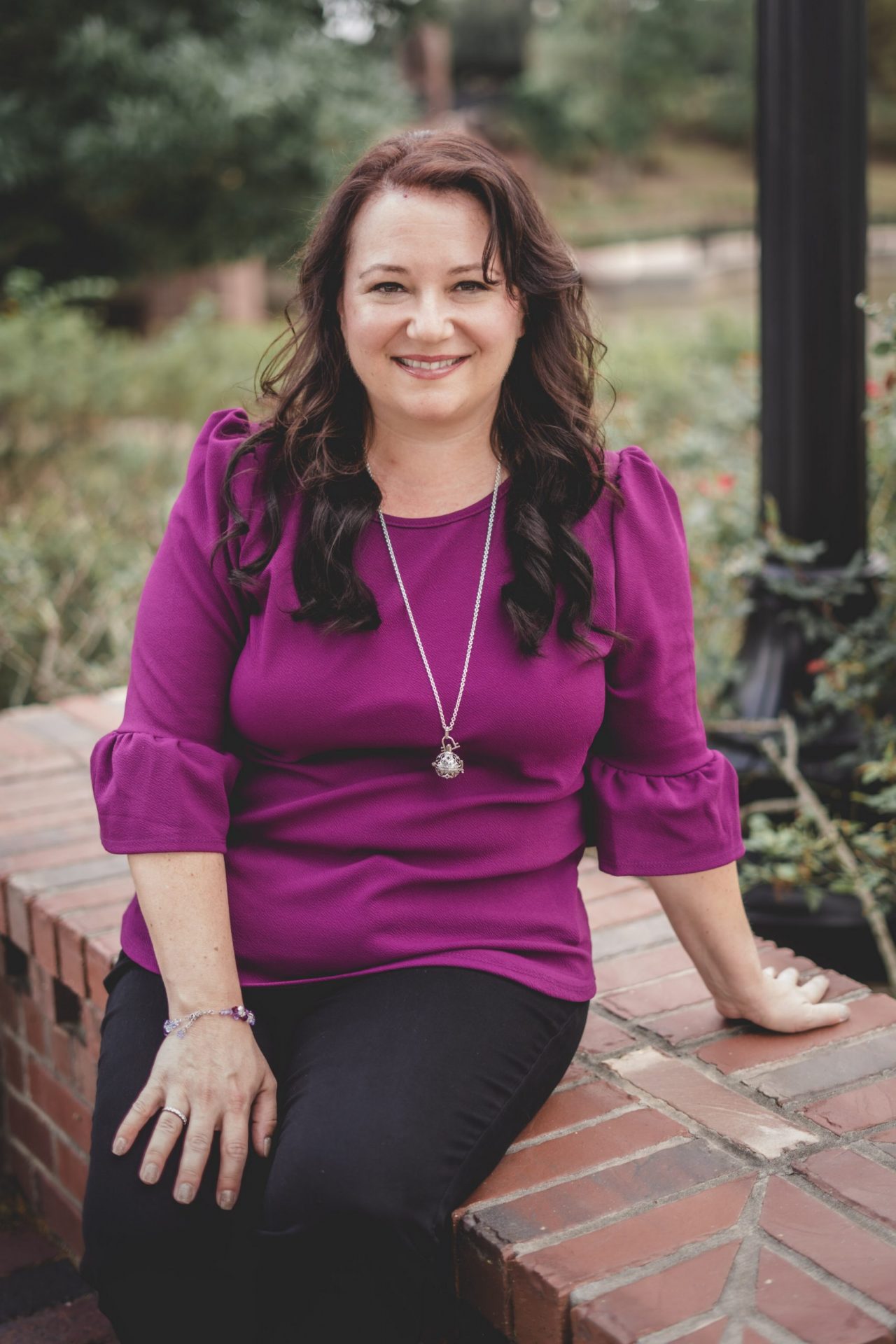 Mo has been crafting radio imaging since before she could legally buy a beer! After over 20 years as an Imaging Director and on-air talent for stations in Syracuse, Orlando, Miami, and Houston…she forged her way through the pandemic into self-employment as a versatile voice talent who can also write and produce.
What radio VO work have you done in the past (stations/markets)?
KGLK/Houston, WFSX/Fort Myers, and KTMG/Prescott. In South Africa: KZN's East Coast Radio, as well as numerous commercial clients.
What are you up to presently (freelance/on-staff at a station)?
I am currently freelancing from my home studio in Houston, TX for all things audio. I produce imaging for Cumulus Dallas KSCS and KPLX in addition to my VO work.
What do you love about your job?
I really love the storytelling aspect of what we do. I enjoy being involved in every part of the process, from brainstorming to writing to VO and production. I'm a real geek for well-written, thoughtful copy. It's so rewarding to create imaging…it's art!
Check out Maureen's demo:
How did you get started as a VO actor?
It was a natural progression from my radio roots. As the business changed rapidly over the past 20 years (and continues to!) I pivoted to find my niche in imaging. As a producer, I think we all do this…I would use my voice "in a pinch." As my skills in front of the mic developed, "in a pinch" grew to "in demand."
What was your first gig? Any memorable ones since then?
My very first job in radio (and life) was as a board op at WBBS in Syracuse while I was still a 17-year-old kid in high school, that's where the bug bit me. Within a few months, I was promoted to the coveted role of wearing the "Buzz The Bee" mascot costume at events… mainly because the suit was designed for someone exactly 5 ft tall and I fit that requirement! Big thanks to my first mentor Rich Lauber for that job and for showing me the ropes on my first on-air gigs.
Some people (Maureen & our mascot, Gary) just look really good in headphones.
Who are your VO idols/mentors?
I'm so lucky that I get to work with many of them. This business is full of some of the kindest and most uplifting people I've ever known. Scott Fisher, Mike Bratton, Matt Fogarty, Amanda Madi, Heather Walters, Rachel McGrath. There are so many more…
If you weren't doing voiceover, what else do you think you'd be doing for a career?
I would probably be a writer. I've always wanted to write a book, but I joke that I rarely get past 60 seconds!
What did it feel like the first time you heard your voice on the radio/television?
It was such a rush as a teenager in my hometown of Syracuse. The butterflies were so intense. That feeling is still there, it keeps me going.
How has new technology changed the way you work?
It's all about SPEED. As it gets easier every day to transmit large files and use SourceConnect, Cleanfeed, ipDtl to connect instantly. Everything happens faster. Turnaround time is such a huge deal.
What gear do you use on the road? In your studio?
I use my Senheiser MKH-416 both at home and on the road! At home I have a Whisper Room booth that I treated heavily inside with layers of foam. I produce on a PC with ProTools, and I also have a MacBook Pro with Adobe Audition. JBL powered monitors.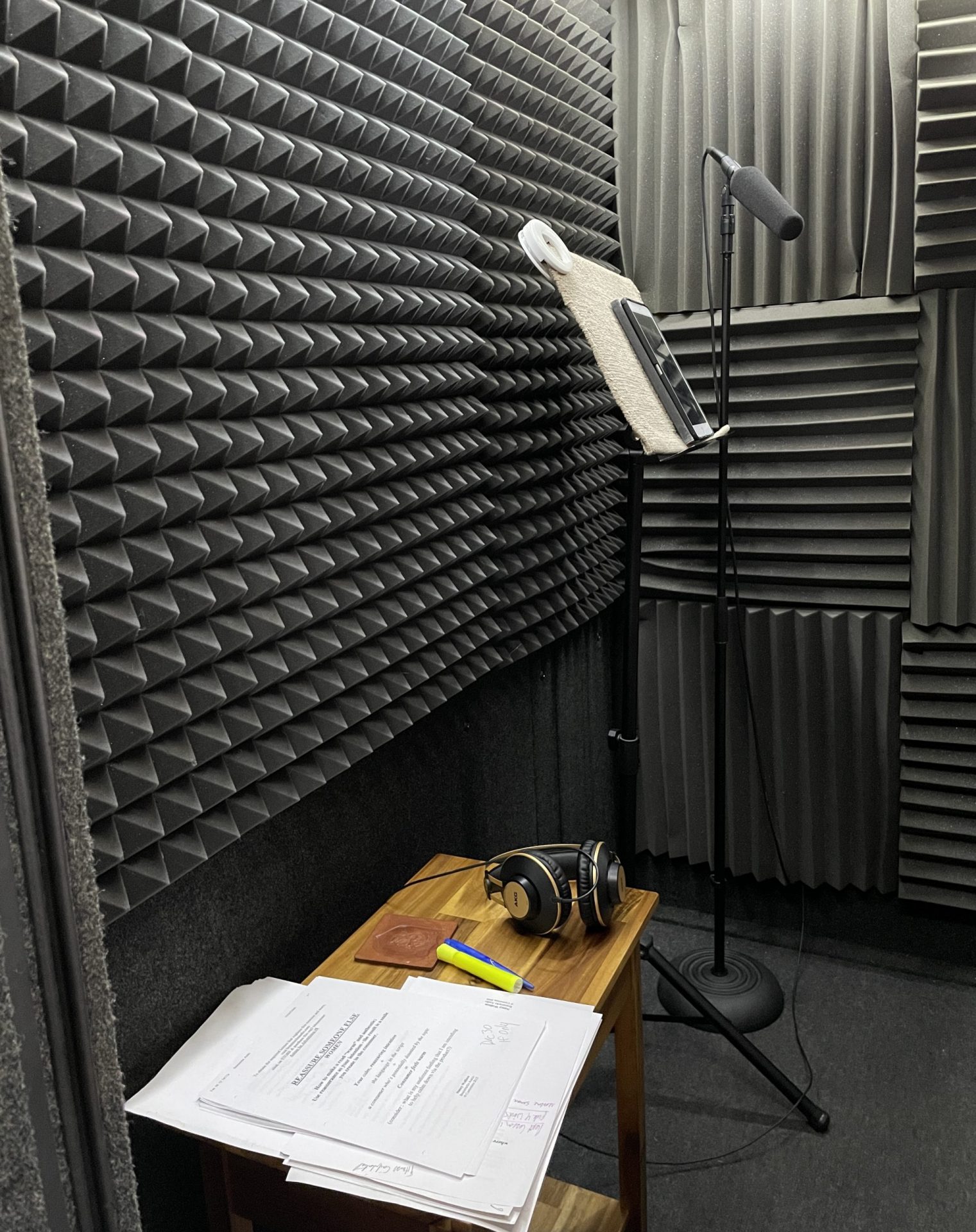 A peek into Mo's Whisper Room!
Which production system do you use and why? Any favorite plugins?
ProTools 2021 with tons of Waves Plugins.
Have you ever had a voice coach? Would you recommend it?
Yes, I have been working with Nancy Wolfson for over a year and she has truly brought so much to my delivery as a voice actor. I have so much still to learn. It's essential to work with a coach or coaches to keep developing your skills.
How do you schedule/prioritize your work? How much time do you spend auditioning for new work?
Just simple logic I suppose…I prioritize my clients based on their deadlines to always deliver what they need when they need it. Whatever time is left is for auditions and marketing.
How do you market your services to potential clients?
I use social media mainly to connect with voice seekers, producers, and other VO talent. I prefer making genuine connections with people rather than marketing or pitching myself.
What is the best voice processing trick or voiceover technique everyone should know? 
Confidence. LOL it's true, most of it is in the swagger and that fine line between confidence and ego. I don't do much processing to my dry VO unless the client requests. I try to tailor my processing to the client.
Do you have a different approach to reading radio imaging copy as opposed to TV/radio commercial ads?
I don't like to put any piece of copy in a "box" based on whether it's imaging or commercial. Every story needs the right tone and delivery. I have read imaging that is loud and bold, as well as imaging that is intimate and soft. Commercial copy spans all kinds of reads too. That is the real skill, interpreting the copy and truly giving it the delivery that it deserves in the way that the writer and client envision, whether it's commercial or imaging.
If you could go back in time and hang out in any decade which one would you go back to and why?
Probably the 70s because I LOVE tie-dye and I'm a bit of a hippie.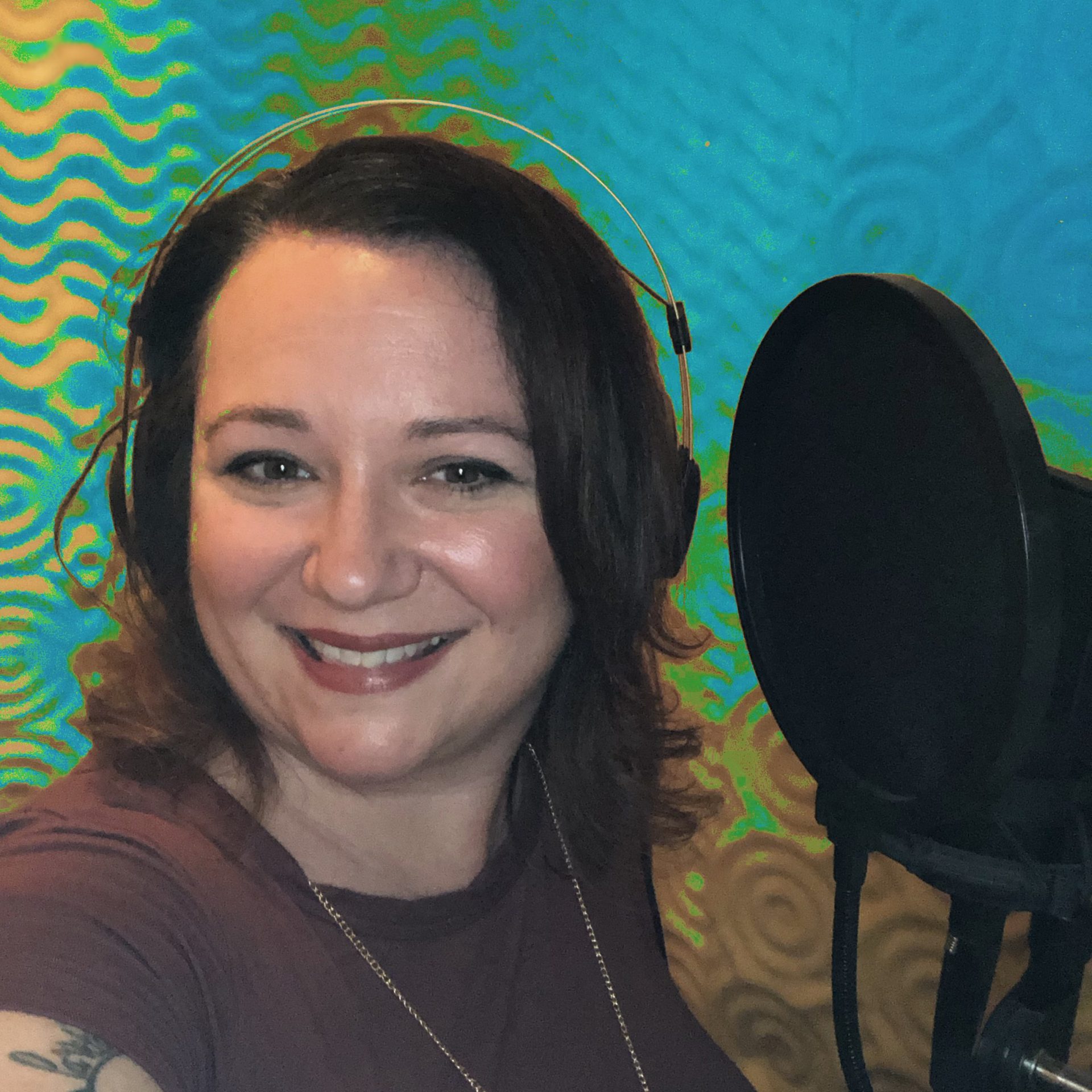 She does have a point about the hippie thing…
Favorite 2 pizza toppings?
Mushrooms and fresh tomatoes.
If you could invite one person to dinner, living or dead, who would it be?
Lady Gaga.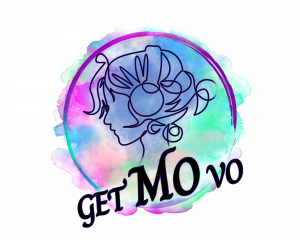 Connect with Mo: