From Pirate Radio to world class FX producer – Meet…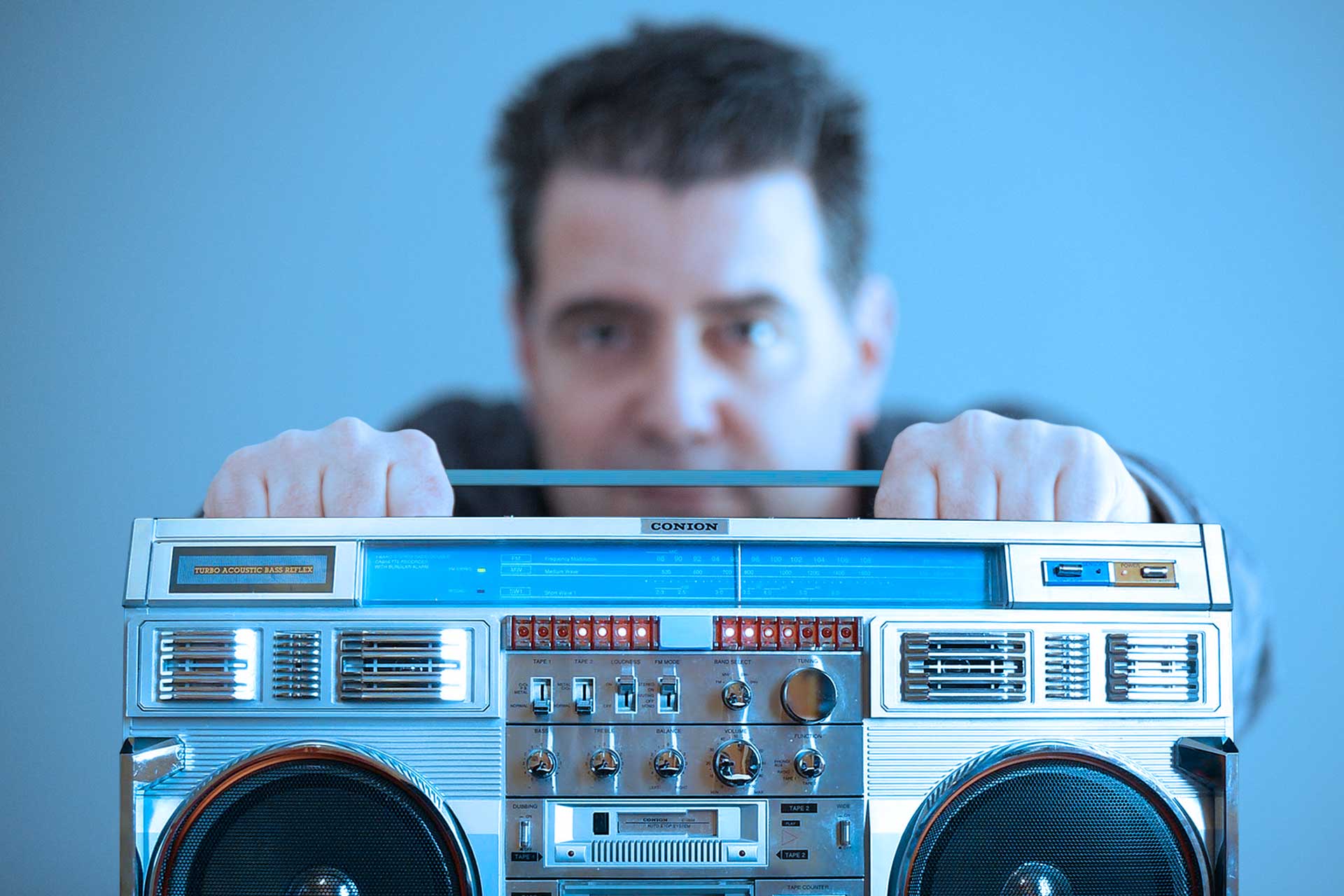 Ivo and I work on a couple projects together and I just love his life story, it is so inspiring and also reminds me being a kid listening to pirate radio stations in Germany. The first guy I ever met ran a pirate station was…. you guessed it right : Ivo!
Check his life story, getting into radio, creating the best FX in the world and how you can do that, too. Enter IVO.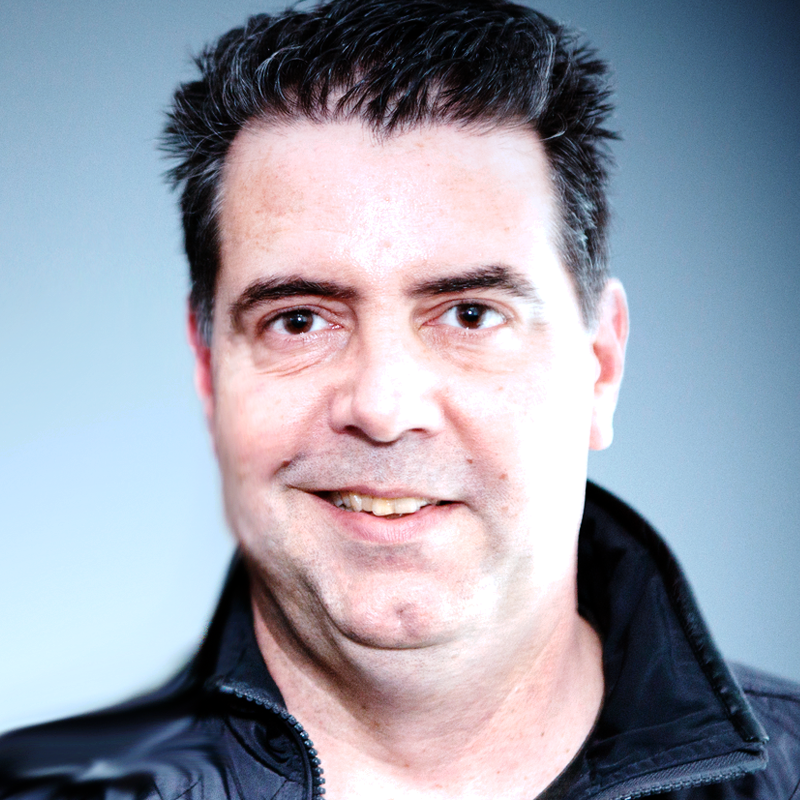 Ivo Boudewijns is a Dutch sound effect producer for Benztown. He also has his own sound design company Sticky FX, works as voice over and consults radio stations on music scheduling, imaging tactics and air talent coaching.
The first time I got in contact with the radio virus, I was only 12 years old and still in elementary school. From a friend of my dad I got a low power FM-transmitter that only reached a couple of blocks around my parents' house. But it felt magical that my voice could be heard on the radio! The only two listeners back then were probably my parents as I begged them relentlessly to listen to all of my broadcasts. Of course this wasn't legal, you couldn't just buy a transmitter and start broadcasting. But because I assured my parents the signal wouldn't carry further then a couple of blocks, they let me do my thing on 89.5 FM back then.
It was 1982 and I had my own radio station! It was called The Scarlett Pimpernel, no idea why I came up with that name but it had some mystery to it I guess. I only had some cassette players from which I played the music that I had recorded from other stations, a horrible sounding microphone and a small mixer. It wasn't much but I felt on top of the world. Especially when neighbors also started listening and rang the doorbell to request songs. I even went out when I saw some road construction workers down the street and convinced them to turn to my station. And when they did, I immediately did a dedication on the air to them. I could hear their reaction through the open window as they were only a few feet away.
More response
That feeling I got from people reacting to what you did on the air was something special. Even when no one reacted and probably no one listened, the idea that someone could be listening made it all worth wile. So I wanted to enhance the station's signal and get more response. By now I was in high school where I had a friend that was great with technical stuff. He built a transmitter that would have a way bigger reach and with the new tower and antennas we secretly attached to the chimney of my parents' house, we could be received in the whole south east of the country. I remember my father asking what that tower on the roof was for, I assured him it was only to ensure better reception only in the neighborhood.  The truth was, the signal got picked up to 50 or 60 miles away.
Illegal
So while this seemed very harmless, it still remained illegal and when you got caught, police would seize all equipment and records, tapes and more. That however didn't stop me from developing the station even more and also turning up the power some more. From the money I got for birthdays I bought record players and cassette players that would have instant start so you could really make the program sound nice and tight.
Old sounding
Back then the only legal stations in the Netherlands were three public radio channels and some regional News/talk hybrids that were very traditional and old sounding. That's why everywhere illegal station would pop up to give the listener an alternative. You had the big offshore pirate stations that had ships just outside of territorial waters and transmitted on AM targeted to the Netherlands. I listened a lot to these stations and got lots of inspiration and despite that they sounded great, I was looking for an even more engaging form of radio.#
The Mighty 6-90
That turnaround came in 1983 when I bought the 'Local Radio Book' by Belgian author A.J. Beirens. I still have it standing between all kinds of radio literature on my bookshelf. It opened a whole new world for me; the science of radio. In this book it was explained how stations in the US would really think about formats, station identification. I fell in love with the Boss Radio formats and the format and style of The Mighty 6-90 in Southern California. And this was only a book, I had to hear this! So through a friend that had family in the States I managed to get some recordings of this awesome station. I couldn't believe what I heard, it had so much energy, it sounded so well organized and thought through.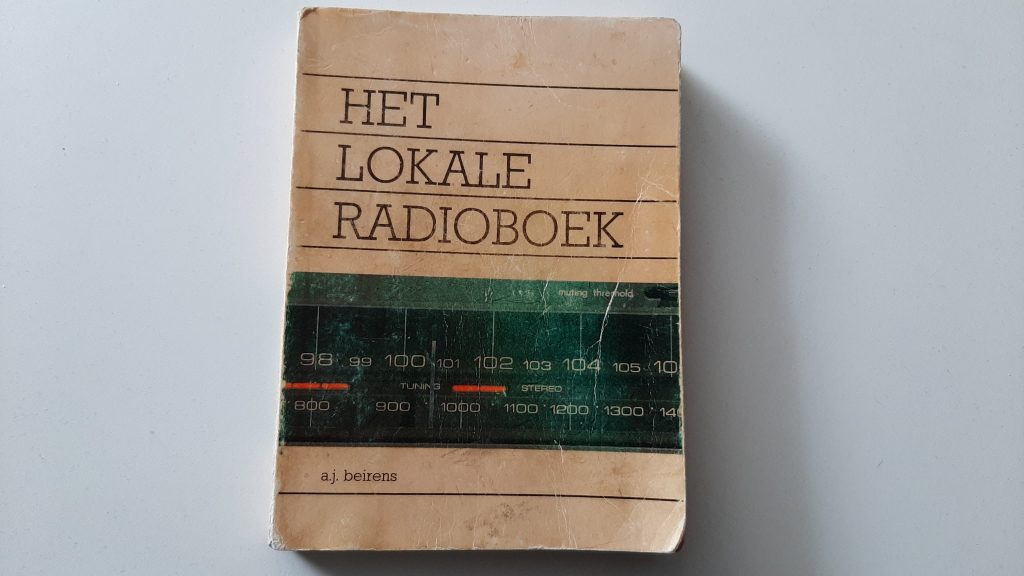 Music Format
So I implemented lots of ideas that I read in this great little book, adjusted them to the local market and put them on my own station. By now I had a couple of friends that would also do some hours of dj-ing at the station that I relaunched as Satellite 105. It was at 104.8 FM but I learned from the stations in the US that it was smart to enclose the frequency in the station's name and as we were living in a complete analogue world the difference between 104.8 and 105 on the dial was negligible. We also used a music format and ensured that rotations and music balance were consequent by having the records in a box with a horizontal piece of wood on top of it. You could only select a record on the front end and had to put it back behind the wooden piece. I guess this was a sort of prehistoric version of Selector. Also every record got a color sticker referring to the music style. Red was Rock, Green was Pop, Blue was Dance and R&B and you weren't allowed to play two of the same colors back to back.
Jingle production
Listening to the aircheck tapes of the Mighty 6-90 I was always jealous of how their jingles sounded. I tried to mimic the style with snippets of sounds from all kinds of records, even classical music I borrowed from my father. Later in 1984 when I got my first recordings through a friend of Z-100 and Power 95 in New York I really got more into jingle production. I was really blown away by the sounds they used in their imaging and the beds and backsells that were used by the dj's to talk over.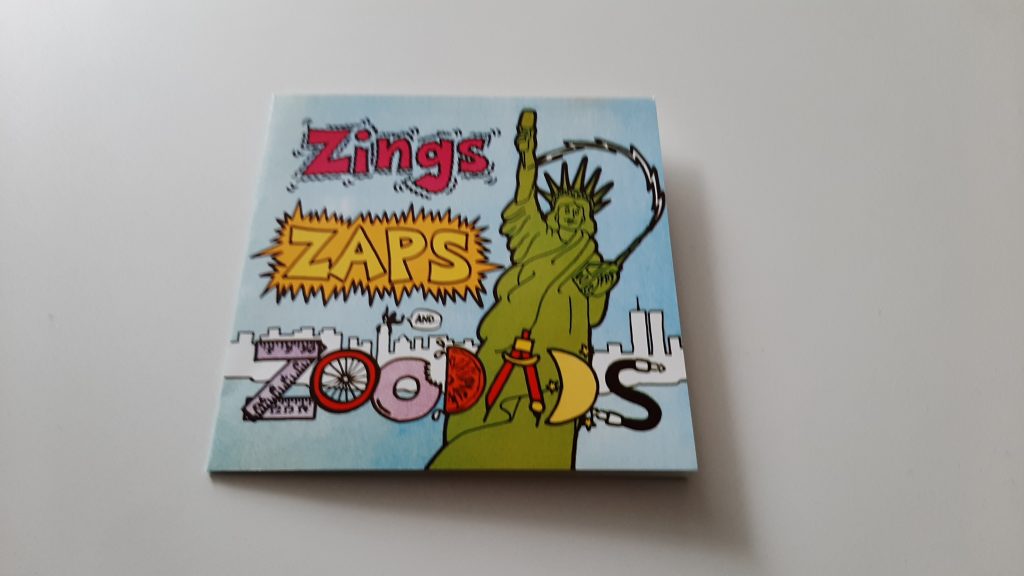 That's when I found out that the sounds they used were especially produced for that purpose. My first encounter with production FX were the Zoodads I think was produced by Hal Knapp and or by Dave Foxx for Z-100 and later other libraries like Turbo Techsonics, Techsonics II and Chainsaw. Still have copies lying around in my studio.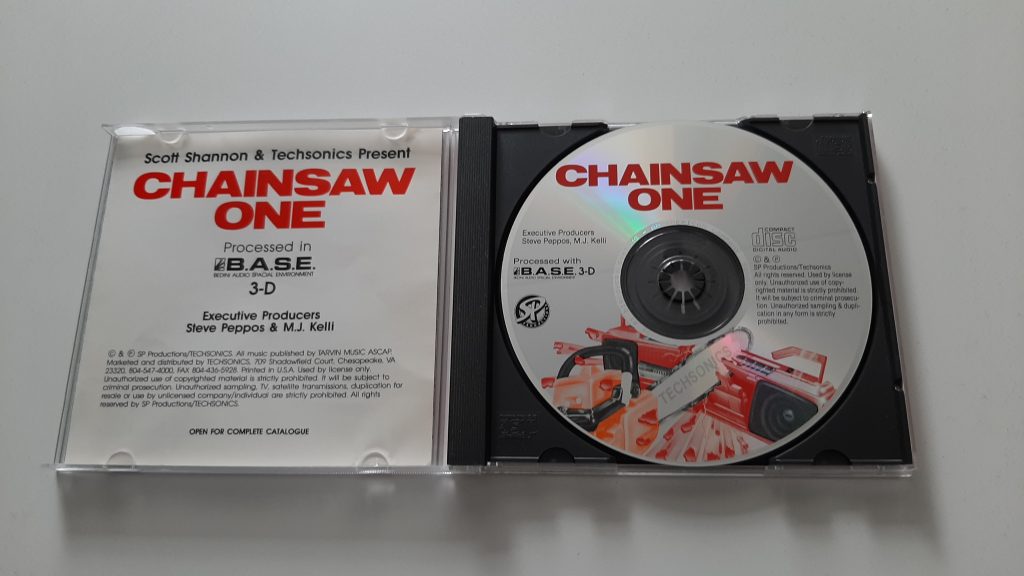 Much energy
After six years of pirate broadcasting and fortunately never been busted, I got my first real gig in radio doing news and production at national station Radio Veronica, meanwhile I did an evening show at a an awesome CHR station Midstad FM. At both stations I got even more involved with the imaging production and doing voice overs in which I learned a lot from some great teachers. Also here I got to know more about the FX Hot 97 in New York was using. I loved the Continuous Climax series by Rick Allen, these sounds had so much energy. A true inspiration for me in the production work I did in the nineties.
After I finished the School for Journalism I worked at several stations as morning jock, music director and production director. Every aspect of radio had me interested, from music to marketing and from the sound processing to production. Something that now helps me immensely understanding people in radio whether they're a DJ, PD or Imaging Director.
First library
Besides the radio work I did, I wanted to do more with my passion for sound design. With my experience in producing imaging I wanted to create my own FX and music beds and tailor them to the needs of radio producers. In 1996 I started working on my first ever production library. Honestly, it were very simple sounds but back then the short breaker and static FX were popular and I loved making these. I used different software sound generators that ran on DOS and then edited them in SAW and tweaked them some more. Later that year my first production FX library X-Attack was released and because it was still in the early years of the internet, it was released only on CD. In the years after that I produced a couple more production libraries like X-Stream and Fresh Mix.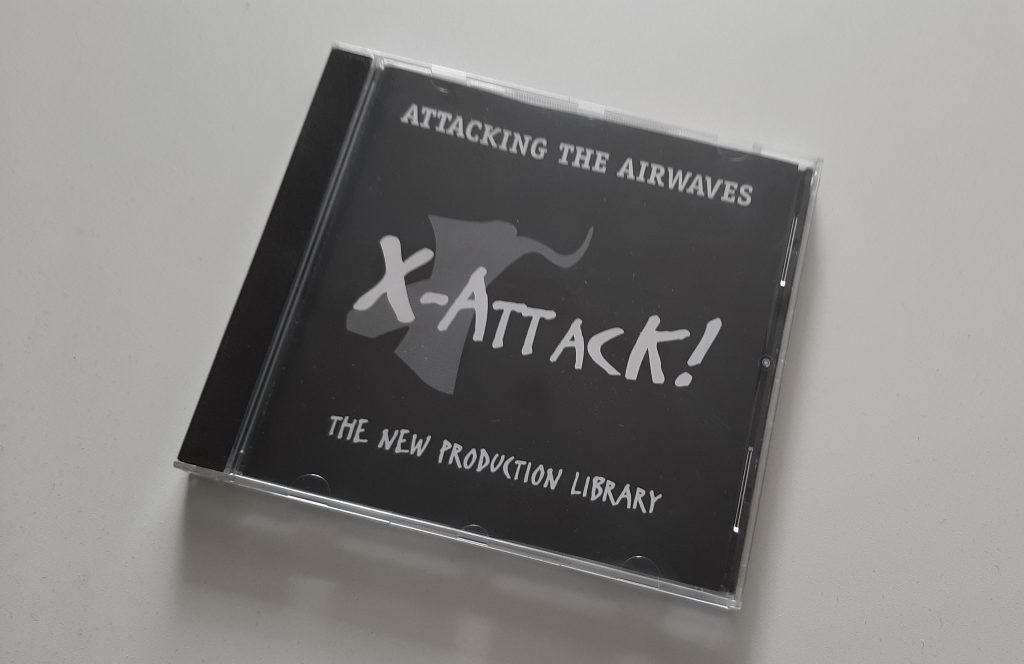 Killerhertz
By then I was hired to do the morning show at regional CHR station HOT Radio where I did the music scheduling as well. After my move to Hot AC/News hybrid Omroep Brabant as music director I started picking up my love for sound design in 2005. Around this time I was inspired again very much by the great work Jeff Thomas did with his Killerhertz series her released a couple of years earlier. These FX were the reason I got back into sound design permanently which resulted in starting Sticky FX in 2010 and doing sound design for Benztown right now. Besides that I still do some voice over work and I consult some stations on music scheduling and do air talent coaching.
What are your favorite plugIns for creating FX?
I really love lots of the Twisted Tools stuff. Also Absynth, FM8 and Battery 4 by Native Instruments are great for creating some basics. Most of the time I start with fooling around with all kinds of ensembles and plugins and when I have an immense arsenal of all kinds of strange sounds I start to select anything I think I can bend, tweak or otherwise adjust to something useful for a final effect. After that I start crafting with different kinds of plugins, really love the experimental stuff like Buffer Ride, Skywarp but also different Granular modules.
What are your favorite plugIns for mixing, mastering and post pro for FX?
I use lots of different tools depending on what the use of the FX is for. Editing and mixing most of the time in Reaper or even for 1-track stuff I still like SoundForge to do really detailed and precise editing and then import that back in the multi-track. For mastering sometimes I still use the Kjearhus Classic Limiter on some materials. I think you can find that free bundle still somewhere on the internet. It all depends on how I want it to sound in the end. Also the Steinberg Mastering Edition is one of my favorites.
Where do you recommend a novice in that field to start?
Start by listening to all different sound design there is…on the radio, tv, in movies and games…everywhere. And try to understand what the purpose is of the sounds and how the sounds help towards that purpose. Learn how sounds are built and why. And then don't just copy them but try to create your own style without losing sight of what the purpose of the sound is.
What is your favorite piece of audio gear?
Still love my Axiom 49, still works for me. And my sweet babies, KEF speakers from 1971 that give an amazing tight and true sound. Finally, not really audio gear but as all audio producers you spend lots of time using a mouse. Had some issues with my wrist a few years back and started using the Delux diagonal mouse and also the Contour adjustable mouse. It takes some time getting used but it feels so much better on your hand and arm.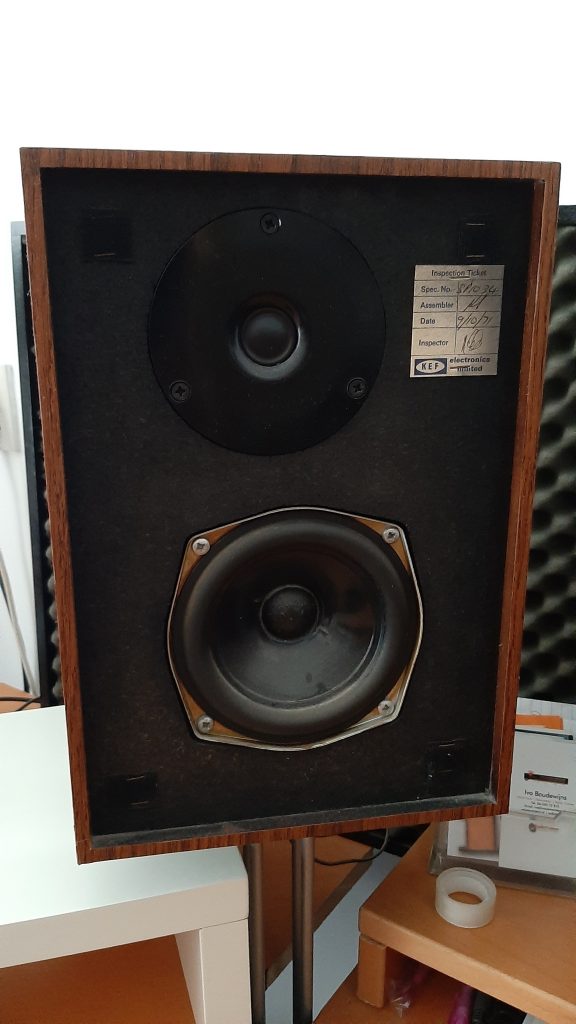 How would your dream studio look?
I'm not one that needs much. My setup is very modest but my dream studio would definitely have some more space and maybe a bit more of a luxurious ambiance.
Who inspires you?
For production FX and sound design I find inspiration in people like Jeff Thomas (Killerhertz), Rick Allen with all of his Foley FX projects but also Jeff Schmidt of Alien Imaging has been a great inspiration.
For inspiration in imaging production of course Dave Foxx for his work at Z-100 New York comes to mind immediately but also loved the imaging Eric Chase did in the early 2000's for FLZ in Tampa. And last but not least John Frost. He did some awesome and absolutely original stuff for K-Rock in LA and now with Frostbytes. Ohhhw and also Mike Crank and Trevor Shand, everyone in production should read their book Braindead Creative Help.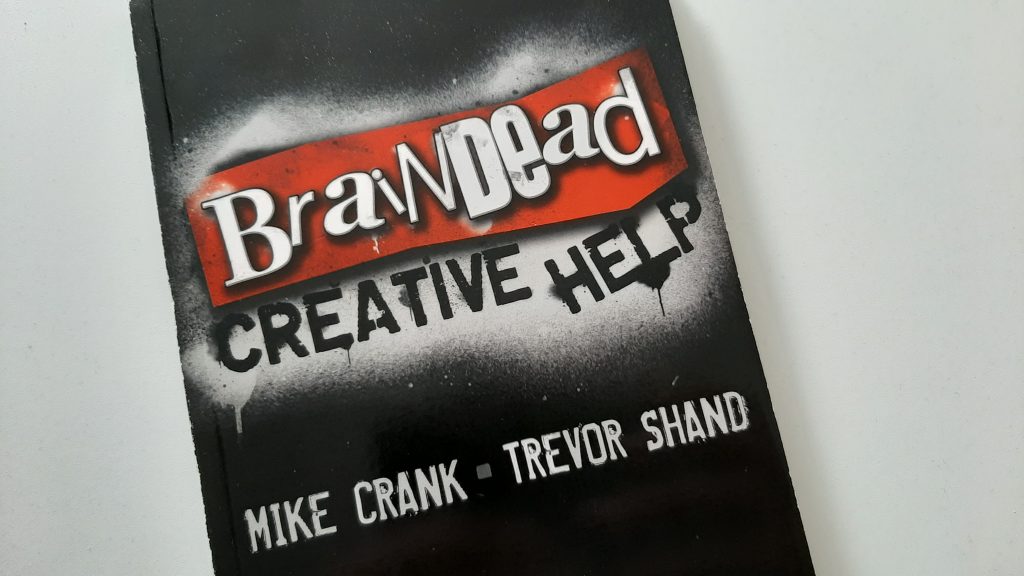 As for radio in general I would say Marc Chase in times of the Power Pig at FLZ, Scott Shannon was absolutely an inspiration for what he did with Z-100 but also with KQLZ in Los Angeles and later with 95.5 PLJ in New York.
Any advice for the young sound designer, who wants to start with FX and Sound Design?
Start making weird audio stuff. No boundaries, just let yourself go. And then later work on those strange sounds and make them your own by tweaking and crafting just as long as they're perfect for the job!