MEDIA. NEWS, EVENTS, & EVERYTHING ELSE GOING ON AT BENZTOWN.
26 May 2023
2 New Chachi Loves Everybody with Mark Wallengren and Scott Herman!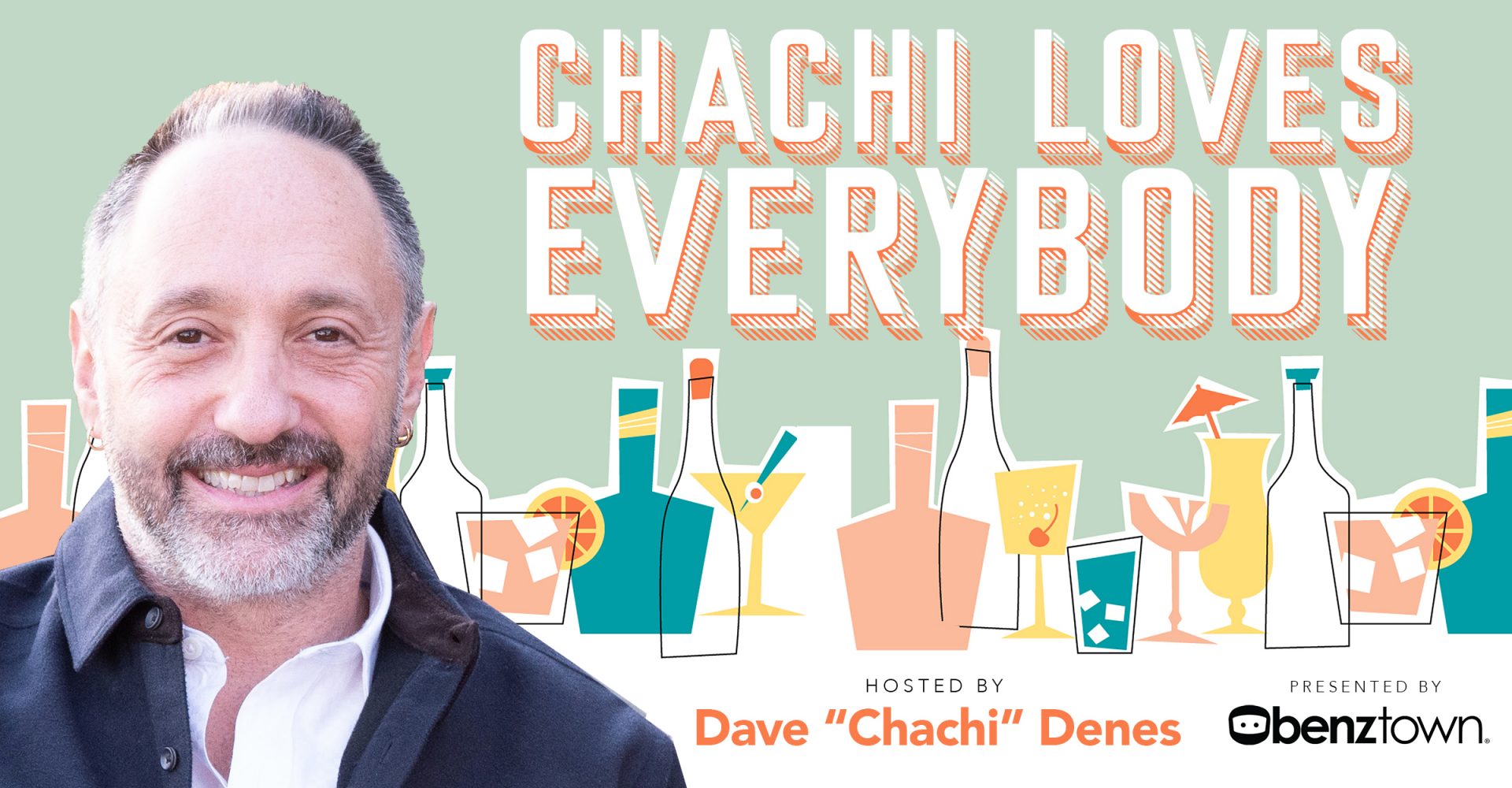 "Chachi Loves Everybody" Podcast Releases Two New Episodes for Memorial Day Weekend Listening 
Host Dave "Chachi" Denes Talks to L.A. Radio Personality and Hollywood Walk of Famer, Mark Wallengren, and Scott Herman, Former Chief Operating Officer, CBS Radio
LOS ANGELES, CA – MAY 25, 2023 — Benztown, a global leader in radio imaging, voiceover, programming, podcasting and jingles, announces the release today of two new episodes of Chachi Loves Everybody, an original podcast produced by Benztown and featuring Benztown President and audio brand builder Dave "Chachi" Denes. The first new episode features Chachi's recent chat from Benztown's Los Angeles studios with Mark Wallengren, former host of "The Mark & Kim Show" on KOST-FM in L.A., for which he and his co-host Kim Amidon received a star on the Hollywood Walk of Fame. Chachi doubles down with radio's most prominent figures, as he talks to Scott Herman, former Chief Operating Officer of CBS Radio, in the second new episode.
To listen to the new podcast episodes, visit: https://bit.ly/ChachiLovesEverybody.
Chachi Loves Everybody takes listeners with Denes – better known as "Chachi" – as he sits down for candid conversations with radio's legends, master brand builders, up-and-comers, and innovators in the burgeoning audio space, revealing the true stories behind their successes and their insights into building iconic brands through audio.
In the first new episode, Chachi sits down with Mark Wallengren, a 35-year radio personality and former host of "The Mark & Kim Show" on KOST-FM in L.A., the first equally billed male and female morning show in the country. Wallengren shares with Chachi how he got his start in radio and tons of exciting stories and topics from his decades on-air, including:
– Growing up in a Mormon pioneer family full of artists and innovators
– Getting his start in Preston, Idaho, and working his way to larger markets
– Shutting down the Union Pacific Train with his re-enactment of "War of the Worlds"
– Doing voiceover work and creating a professional press kit that got him noticed by Jhani Kaye
– Landing a job at KOST and eventually replacing MG Kelly in the mornings
– Meeting Kim Amidon and quickly dominating ratings with "The Mark & Kim Show"
– His connections with Disney and the thrill of the annual KOST Disneyland Party
– Getting a star on the Hollywood Walk of Fame
– And more!
In the second new episode of "Chachi Loves Everybody," Herman shares with Chachi how he started his career in News radio at New York's 1010 WINS and worked his way up from Desk Assistant to COO of CBS Radio all within the same corporation. In this episode, recorded live at NAB in Las Vegas, Herman reveals his career advice and tells Chachi captivating stories from his life in radio, spanning topics including:
Scott Herman was born and raised in Brooklyn, NY, and graduated from Brooklyn College with a degree in television and radio in 1980. He spent 39 years at CBS Radio and its predecessor companies, Group W and Infinity Broadcasting. In May 2011, he received an Ellis Island Medal of Honor from the National Ethnic Coalition of Organizations and Radio Ink magazine named him one of the 40 Most Powerful People in Radio for multiple consecutive years. He has been on the board of the Radio Advertising Bureau (RAB), International Radio and Television Society Foundation, National Association of Broadcasters (NAB), Brooklyn College, and currently serves as Chairman of the Broadcasters Foundation of America.
– Growing up in Brooklyn and becoming interested in media by listening to the radio and accompanying his dad on his job as a news photographer
– Joining the radio station at Brooklyn College and getting a job at 1010 WINS through his professor
– Getting promoted to Manager soon after college and working tirelessly to keep the station on-air during a 13-week strike
– Leaving New York for the first time to become a PD at KYW News Radio in Philadelphia
– Being tasked with turning WMAQ in Chicago into an all-news station and getting to build his vision
– Returning to New York and getting in a dispute with Tom Chiusano and Howard Stern that had to be moderated by Mel Karmazin
– Becoming an executive at CBS Radio and his management style in leading hundreds of stations in dozens of markets
– His decision to retire when Entercom bought CBS Radio and his work as Chairman of the Broadcasters Foundation of America
– And more!
The Chachi Loves Everybody podcast is available now on Apple Podcasts, Google Podcasts, Spotify, TuneIn, Audioboom and other podcast services.