MEDIA. NEWS, EVENTS, & EVERYTHING ELSE GOING ON AT BENZTOWN.
03 February 2022
Benztown Boosts Show Prep Capabilities for Radio with Addition of The Rooster to Service Roster
The Rooster Makes Morning Show Prep Easier and Timelier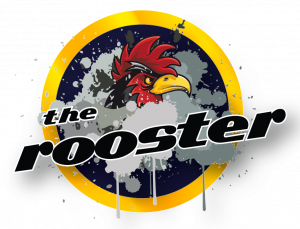 Benztown, announces that it has added advanced show prep service The Rooster to its roster of services available to radio stations for cash or barter. The Rooster offers fresh show content that is timelier and more complete than old-school prep services, delivered to stations via a user-friendly platform that makes it easier than ever to beat competitors to the latest scoops as they happen. 
The Rooster's content taps into every emotion, while covering a wide variety of subjects– from the hot buzz items in news, gossip, pop culture and sports, and "palate cleansers" like kicker stories, social media trends and lifestyle topics. The Rooster also includes daily conversation starters and produced bits, as well as phone calls to get station request lines flashing. The Rooster's content is female-friendly – with some attitude – and is written exclusively for radio, by radio professionals. The Rooster Feed also provides content for stations' own blogs, in addition to dozens of stories on The Rooster's Daily Buzz page.
Dave "Chachi" Denes, Benztown President, said: "The Rooster is a full day ahead of most show prep services for news and showbiz stories. For multi-tasking on-air talent, The Rooster is a dream solution. You can't beat The Rooster for the timeliest, most thorough and easiest to use show prep. We are thrilled to bring The Rooster to stations that want to be on the money with their content and first to the story. It's a game-changer for Morning shows in 2022."
Mike Marino, programming vet, coach and creator of The Rooster, noted: "The Rooster's stories are organized and written for easy on-air delivery and include audio clips, which saves Morning talent headaches and precious time. With The Rooster's drag and drop features, air talent can create their own daily prep page. If stations haven't tried The Rooster yet, we invite them to discover what they're missing."
For more information, visit https://benztown.com/program/the-rooster/, or contact Masa Patterson at mp@benztown.com and at (818) 842-4600.