MEDIA. NEWS, EVENTS, & EVERYTHING ELSE GOING ON AT BENZTOWN.
22 February 2022
Benztown Brings AmeriCountry Show Prep to Country Radio
AmeriCountry Expertly Curates Country-Specific Content for Country Radio Show Prep That is Faster, Better, and More Complete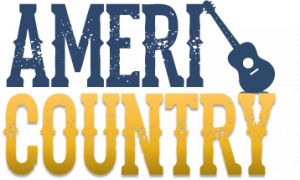 Benztown announces that it has added advanced Country radio show prep service AmeriCountry to its roster of services available to radio stations for cash or barter. AmeriCountry, co-founded and co-produced by Jason Hillery and Mike Marino, offers fresh show content specifically tailored to and resonant with Country radio listeners, delivered to stations via a user-friendly platform that makes Country show prep easier and more complete than ever.
AmeriCountry Delivers Country Lifestyle Content, Pop Culture Audio, Topic Starters, Social Media Ideas, Feel-Good Stories, and More
Masa Patterson, Vice President, Sales & Operations, Benztown, said: "Jason and Mike are among the best of the best in our business, and AmeriCountry lives up to that standard by providing the most complete and user-friendly prep, focused specifically for Country stations. We're fired up and proud to have it on the Benztown menu."
Jason Hillery, Co-Founder and Producer of AmeriCountry, noted: "AmeriCountry is loaded with content curated specifically for Country radio shows. We understand that the content needs for Country radio are bigger than simply having the latest Country music news, and that's where we shine. We load up on a ton of daily lifestyle content, social media topics and ideas, listeners audio for daily topic starters, and feel-good stories."
"Shotgun" Randy Shannon, Morning Host, WNCY-Y100 in Green Bay, WI, commented: "I've looked at many prep sites over the years and while they all have one thing or another that is good, AmeriCountry is consistently great every day. Topical Audio, phone starters, tons of great lifestyle stuff. I really like the social media questions that are terrific to schedule the night before your show, so you can walk in with great kick-off content to a phoner!"
For more information, visit www.benztown.com/americountry, or contact Masa Patterson at mp@benztown.com and at (818) 842-4600.