MEDIA. NEWS, EVENTS, & EVERYTHING ELSE GOING ON AT BENZTOWN.
30 June 2021
Benztown Enlists U.S. Radio Industry to Help Free Britney Spears With Nationwide "Free Britney Radio" Pop-Up Station Takeovers
Benztown-Produced Audio and Web Imaging Components Available For FREE to All Stations for Takeovers on Britney Spears' Conservatorship Hearing Date of July 14th, Designated as "Free Britney Day"

Benztown announces that it is offering all U.S. radio stations complete audio and web imaging components to rebrand as "Free Britney Radio" for one day, on Wednesday, July 14, 2021, in solidarity with Britney Spears as her conservatorship hearings continue on that date. The "Free Britney" pop-up station is hosted by 98 Degrees' Jeff Timmons, and audio components are available for stations of all formats to air from 6:00am Eastern until 12:00am/Midnight Eastern, or in blocks. 
In addition to audio and web imaging for "Free Britney Radio", Benztown will provide programming resources to participating stations including: news breaks, liners, sweepers, listener drops, promos, and breaks by 98 Degrees' Jeff Timmons. Benztown will also provide a dial-in number for stations to get live on-the-scene audio from reporters and fans that will be onsite at the Stanley Mosk Courthouse in downtown Los Angeles on July 14th. In addition, stations will receive a recommended playlist of Britney's most popular songs that listeners across formats will love. "Free Britney Radio" was developed by Benztown in conjunction with programming consultant, Mike McVay, President, McVay Media, with content written by Gillette, programming strategist for Benztown.
The audio and web components will be available to stations of all formats and market sizes on Friday, July 9th. Stations can sign up to receive all "Free Britney Radio" assets at: https://benztown.typeform.com/to/tp2zc2Sf. 
Dave "Chachi" Denes, President, Benztown, commented: "We think Free Britney Day and the nationwide 'Free Britney Radio' blitz on July 14th will show our collective appreciation for all that Britney Spears has done for music and for radio over the years, through her tremendous talent and contributions to our medium. The more stations across the U.S. that join the #FreeBritney movement and re-brand as 'Free Britney Radio' for this one important day for Britney, the bigger impact we will have in making her voice heard. Not to mention, this will make exciting topical radio programming that listeners will love, showcasing the biggest hits by Britney!"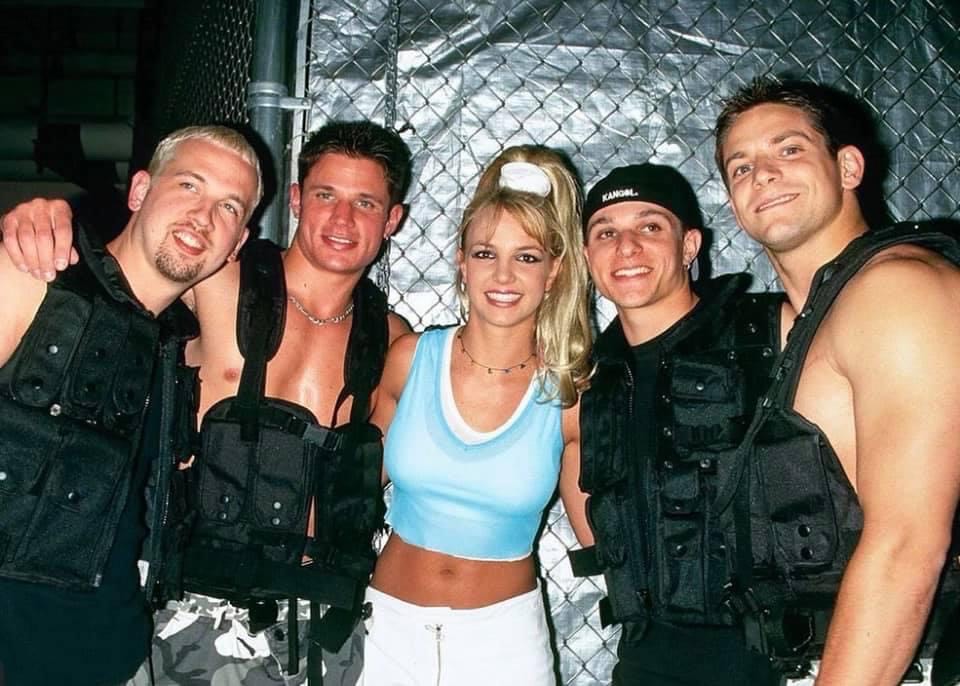 Jeff Timmons, Host of Free Britney Radio, added: "I'm extremely proud and honored to be the host of what we hope will be an impactful message. I've known Britney for years, and every time I've encountered her she's been a complete joy to be around, and is clearly a strong and extremely intelligent person, in addition to having immense talent."
For more information or to get the free "Free Britney Radio" audio and web imaging for station takeovers on Wednesday, July 14th, Free Britney Day, visit: https://benztown.typeform.com/to/tp2zc2Sf or contact Masa Patterson at mp@benztown.com or (818) 842-4600.    
About Jeff Timmons
Jeff Timmons is a global multi-format Entertainment Producer. Jeff is the founding member of the multi-platinum, Grammy nominated 98 Degrees music franchise and a solo artist, performer, music producer, writer, studio engineer, songwriter and television producer. Jeff's music credits include 4 top 5 radio singles, 15 million albums sold, gold and platinum sales worldwide, and group and solo tours. Jeff's television production credits include: Executive Producer, "Droned" TV series for Discovery Science and Innovation, and Ovation/JOURNY; Producer, "Men of the Strip" for E! Network with 90 million views worldwide; and numerous live tours and events. Jeff's business ventures include his roles as Managing Partner of Table of Content Productions and as VP of Retail Media Partners, an emerging OOH fan engagement platform. He is also CEO of Creative Collective, LLC.