MEDIA. NEWS, EVENTS, & EVERYTHING ELSE GOING ON AT BENZTOWN.
26 January 2023
Benztown Launches First Contemporary Christian Library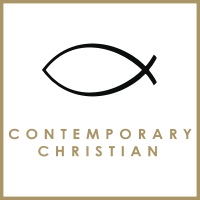 Benztown, a global leader in radio imaging, voiceover, programming, podcasting and jingles, announces that it has launched a brand-new audio imaging library for the Contemporary Christian Music (CCM) format, created by Christian radio imaging and production specialists exclusively for Contemporary Christian radio stations. Uplifting, inspirational and fresh, the Benztown Contemporary Christian Library is a complete audio producer's toolkit of composed music, sound design, artist content, and customizable imaging pieces dedicated to the CCM format. Housed on Benztown's industry-leading platform, the Benztown Contemporary Christian Library is the first and only imaging and production library in the industry that directly addresses the specific artists, community, and lifestyle of the CCM format.
The Benztown Contemporary Christian Library is available to stations on a market-exclusive basis for barter or cash. Trial accounts are available for interested stations.
Dave "Chachi" Denes, President, Benztown, noted: "We are thrilled to bring our advanced audio imaging and production capabilities to Contemporary Christian radio stations with the launch of the Benztown Contemporary Christian Library. Prior to this, the only option for stations in the CCM format was to use imaging libraries designed for other formats such as AC that could be similar in brand presentation, but which would only allow them to benefit from the composition and sound design pieces in that library, since the artist/imaging content was for secular music. Now Contemporary Christian Music stations can get the best of both worlds – the composition and sound design pieces that match the sonic approach of the format, as well as the artist-specific and lifestyle-specific imaging pieces for station branding. We look forward to working with CCM audio producers to elevate the sound of their stations through this exciting new library."
Chuck Tyler, Director of Programming, Salem Media-Los Angeles, commented: "Benztown is really 'on it'. Here at Salem Media in L.A., we have come to rely on the Benztown resources as a key element in our sound architecture. It's really exciting to see they are going to be working their magic in the CCM space."
Format Captain for the Benztown Contemporary Christian Library is Adam "Ketch" Kecskemeti, who for eight years wrote and produced for 102.1 the edge, Q107 and AM640 in Toronto. Kecskemeti also wrote and imaged the Virgin Radio brand in Canada from its flagship station in Toronto, and contributed to CHUM FM. He has worked for Benztown Libraries and Custom Imaging team for the past four years.
Josh Uecker is Head Writer for the Benztown Contemporary Christian Library. Uecker got his start in the CCM format in 1997 and has since written imaging copy on a full time or contract basis for award winning stations in Charlotte, Minneapolis, Washington DC, Southern California, Columbus, and more. He is also the senior producer (and show writer) for Keep the Faith, the #1 faith based syndicated music show in America.
Voice talent for the library is Joe Szymanski. Szymanski has had close ties with Christian radio throughout his life and early career. As an imaging voice for over a decade, he currently works with many influential Contemporary Christian Music stations who rely on his warm, relatable approach to connect with their listeners.
For more information or to get the Benztown Contemporary Christian Library for your station, visit https://benztownbranding.com/formats/contemporary-christian or contact Masa Patterson at Benztown at mp@benztown.com or (818) 842-4600.