MEDIA. NEWS, EVENTS, & EVERYTHING ELSE GOING ON AT BENZTOWN.
16 September 2021
Benztown Produces "It's the Law: Elizabeth Holmes Special Edition" Radio Feature
Prominent L.A. Attorney Royal Oakes, Host of Daily Short Form Feature "It's the Law", Gives One-Minute Daily Legal Analysis Throughout Highly Charged Trial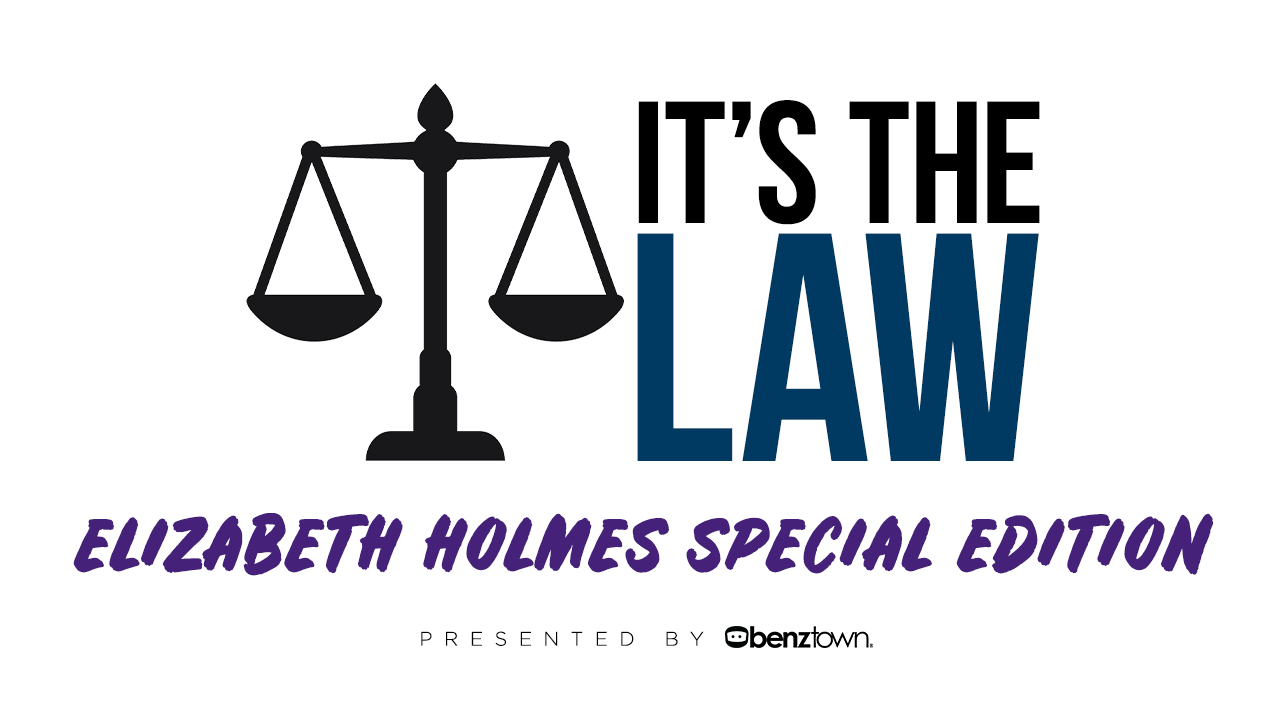 Now Available to News/Talk Stations Through Benztown News Library
LOS ANGELES, CA, September 15, 2021 — Benztown, a global leader in radio imaging, voiceover, programming, podcasting and jingles, announces that it is producing and distributing a special feature for News/Talk radio stations covering the criminal fraud trial of Theranos founder Elizabeth Holmes, with one-minute short form radio analysis daily throughout the trial. Hosted by prominent Los Angeles Attorney Royal Oakes, It's the Law: Elizabeth Holmes Special Edition will offer Oakes' legal analysis and insights about the laws and proceedings – controversial and otherwise – of the high-interest trial. Holmes is fighting accusations that she defrauded patients, partners and investors of the blood-testing company with promises that her technology could test for a broad range of health conditions using just a few drops of blood. 
It's the Law: Elizabeth Holmes Special Edition presents Oakes' legal analysis and updates in an entertaining and information-packed format, and is available to all Benztown News Library users for airing Monday through Friday. To listen to an episode of It's the Law, visit: https://soundcloud.com/benztownradio/demo-its-the-law.
Royal Oakes is a Capital Partner at Hinshaw & Culbertson LLP in Los Angeles. For over 30 years, he has provided commentary on America's most talked about legal cases to national and local broadcast media. He has appeared nationally on the syndicated programs Inside Edition, Extra and Access Hollywood. He has also served as Legal Analyst for L.A. news stations NBC4 News, KABC Radio and KFWB All-News Radio. As an ABC News Legal Analyst, he contributes to network radio news broadcasts, and to ABC's Good Morning America. He has hosted Guilt or Innocence, an ABC News Now program on the law. Oakes is also KGO Radio's Legal Analyst for the San Francisco Bay Area. Oakes also produces a podcast called Too Many Lawyers, available on Apple Podcasts, Google Podcasts, Spotify, TuneIn, Audioboom and other podcast services. 
Masa Patterson, VP, Sales & Operations, Benztown, said: "The story of Theranos and Elizabeth Holmes has captured the interest of the country, and partnering with Royal on this feature during the trial is a perfect way for our clients to get timely and compelling content that's so important in our medium."
To get this daily special news feature for your station, sign up for a free trial of Benztown Libraries at: https://benztown.com/libraries/ or contact Masa Patterson at mp@benztown.com or (818) 842-4600.