MEDIA. NEWS, EVENTS, & EVERYTHING ELSE GOING ON AT BENZTOWN.
03 February 2021
Benztown to Rep Cipolla Analytics AirplayGPS™ and SpotGPS™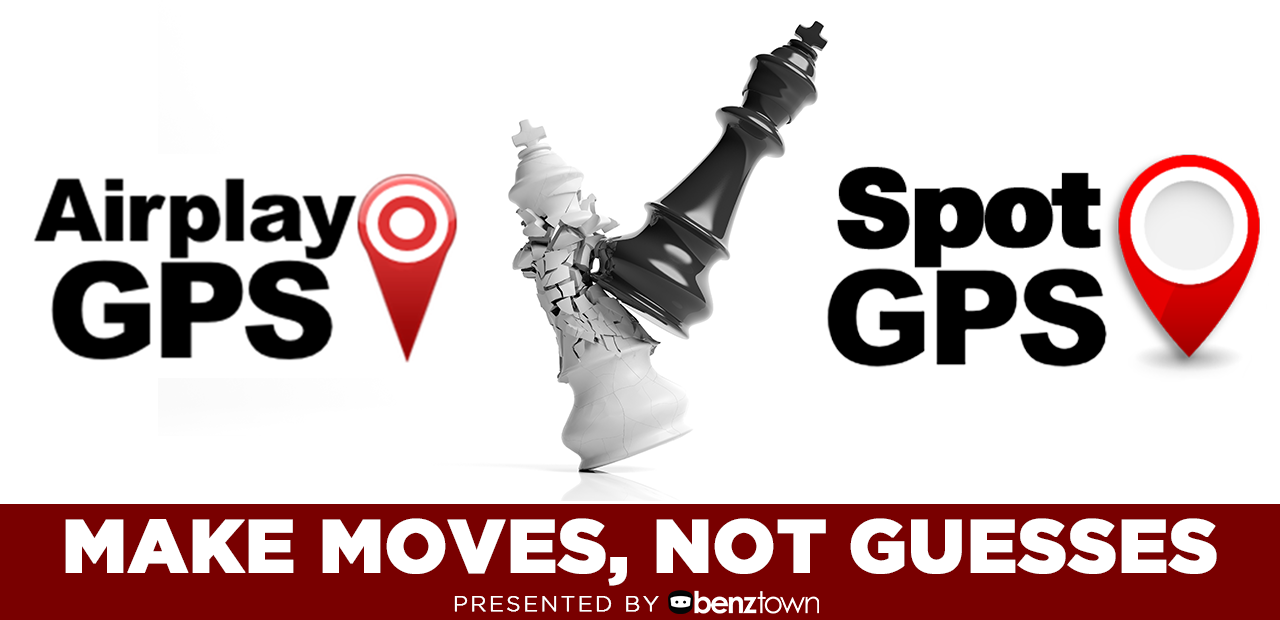 Benztown has entered into an agreement with Cipolla Analytics to market and provide sales representation for the company's two advanced programming intelligence software programs, AirplayGPS and SpotGPS. 
The easy-to-use, complementary software programs transform airplay data into powerful and actionable station music and content (commercials, songs, and talk) analyses, in a highly compelling, visual, and intuitive form. This enables radio programming professionals to truly "see" and adjust their music, optimize their PPM content-placement strategy, and always know what the competition is doing, enabling a fully informed, strategic approach to ratings success. AirplayGPS and SpotGPS provide big picture, song-by-song, and minute-by-minute insights at a glance, making it easy to customize, visualize, assess, and compare any hour, quarter-hour, daypart, day or multi-day totals and averages. Users can see what they and their competitors are actually doing on-air, enabling them to quickly adjust and counter-program. 
Dave "Chachi" Denes, Benztown President, said: "AirplayGPS and SpotGPS in tandem help radio professionals program their stations smarter and more strategically and take the guesswork out of programming to win in 2021 and beyond. There is nothing else on the market that compares to these two tools, and we are thrilled to partner with Cipolla Analytics to bring them to radio stations across the U.S. Do a demo and be ready to have your mind blown." 
Ralph Cipolla, Founder and President, Cipolla Analytics, commented: "AirplayGPS and SpotGPS were created to empower today's radio programmer and provide what they truly need to win. You have been asked to do more with less and perform at an even higher level. Now you can establish a real advantage while your competitors cut back on intel and analytics essentials. Once you see this, you can't un-see how much you need it."
Mike McVay, President, McVay Media Consulting, noted: "They're the Secret Weapon that I've used successfully in many markets. The view inside of your station versus that of your competitors allows for adjustments that 'they' don't even realize until it's too late."
For more information or to demo AirplayGPS and SpotGPS, visit: https://benztown.com/program/airplaygps-spotgps/ or contact Masa Patterson at mp@benztown.com or at 818.842.4600.