MEDIA. NEWS, EVENTS, & EVERYTHING ELSE GOING ON AT BENZTOWN.
29 March 2019
"BT" NAMED CHAMP OF IRON IMAGER 8!
Benztown, a global leader in radio imaging, voiceover services, production libraries, programming and jingles, announces that Brendan ("BT") Tacey, Head of Production, Triple M Network, Southern Cross Austereo in Melbourne, Australia, captured the title of World's Best Imager on Friday, March 29, 2019, winning the high stakes 8th Annual Iron Imager competition at the Worldwide Radio Summit held at Castaway in Burbank, CA, the Media Capital of the World. Tacey took on reigning Iron Imager Champion Sam Wickens, Assistant Audio Producer for Capital FM in London in a head-to-head live audio imaging competition presented annually by Benztown. Iron Imager is the first and only competition of its kind.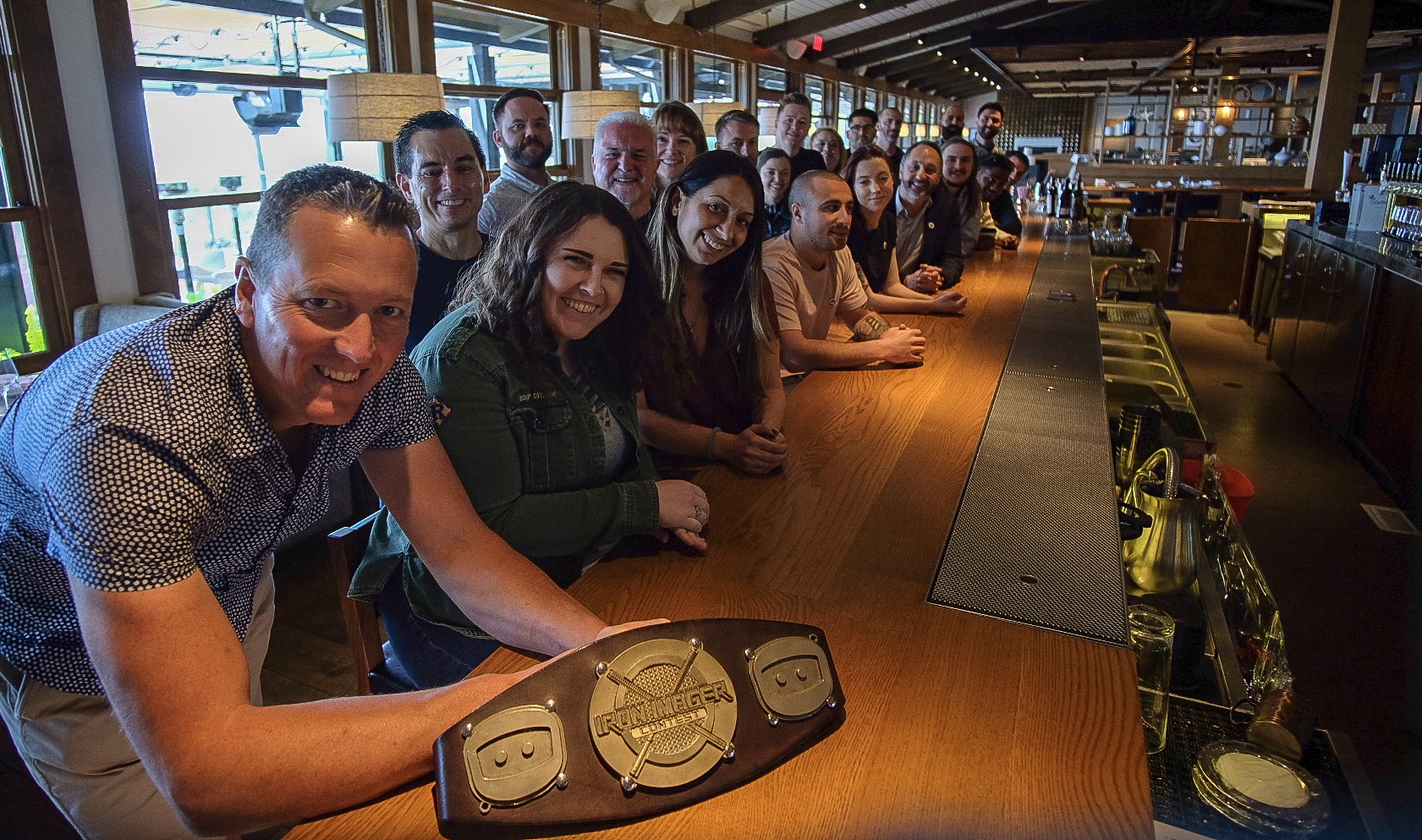 Tacey and Wickens demonstrated their world-class imaging skills by producing a promo on Thursday, March 28, for a format unannounced until the day of the live competition. This year's format was Country. The Iron Imager finalists used hand-picked elements from several of Benztown's 23 production libraries and an original script created by the Benztown team to create their promo in just 60 minutes.
Judges for 2019 Iron Imager were:
Kelly "K3" Doherty, President, TheImagingHouse.com
Charese Fruge, LLC Talent Consultant and Voice Actor
Dan Kelly, Creative Services Director, WPLJ/New York, CUMULUS MEDIA
Bob Lawrence, Vice President/Programming, Saga Communications
Readers of the Benztown Imaging Blog.
Iron Imager 2019 Brendan "BT" Tacey, is Head of Production for Southern Cross Austereo's Triple M Network in Melbourne, Australia, a position he has held for the last 10 years. He was previously a longstanding Imaging Producer on what was formerly The Today Network, and has worked in the UK for GWR/Capital.
Andreas Sannemann, Benztown Chief Executive Officer, said: "Congrats to both the new Champion Brendan Tacey and also to Sam Wickens for their exceptional performance. The Iron Imager produces fantastic results and is a real highlight in the year of every imaging director and imaging lover worldwide."
Dave "Chachi" Denes, Benztown President, said: "BT is a remarkable talent and epitomizes the skill, character and creativity of an Iron Imager Champion!"
Brendan "BT" Tacey said: "'What an amazing experience to be a part of the Iron Imager Contest. I'm stoked to take the trophy back to Oz! Big thanks to Sam Wickens for being a great opponent and all round top bloke to hang out with for the week in L.A., and to the awesome Benztown team for creating this competition that highlights our little corner of the industry. I encourage other imaging producers the world over of all levels to have a crack at next year's competition. You just never know… Can't wait to be back there for Iron Imager 9!"
To hear BT's winning promo, please visit: https://benztown.com/ironimager.