MEDIA. NEWS, EVENTS, & EVERYTHING ELSE GOING ON AT BENZTOWN.
11 June 2021
"Chachi Loves Everybody" Podcast Releases Two New Episodes Featuring James Baker and Fred Jacobs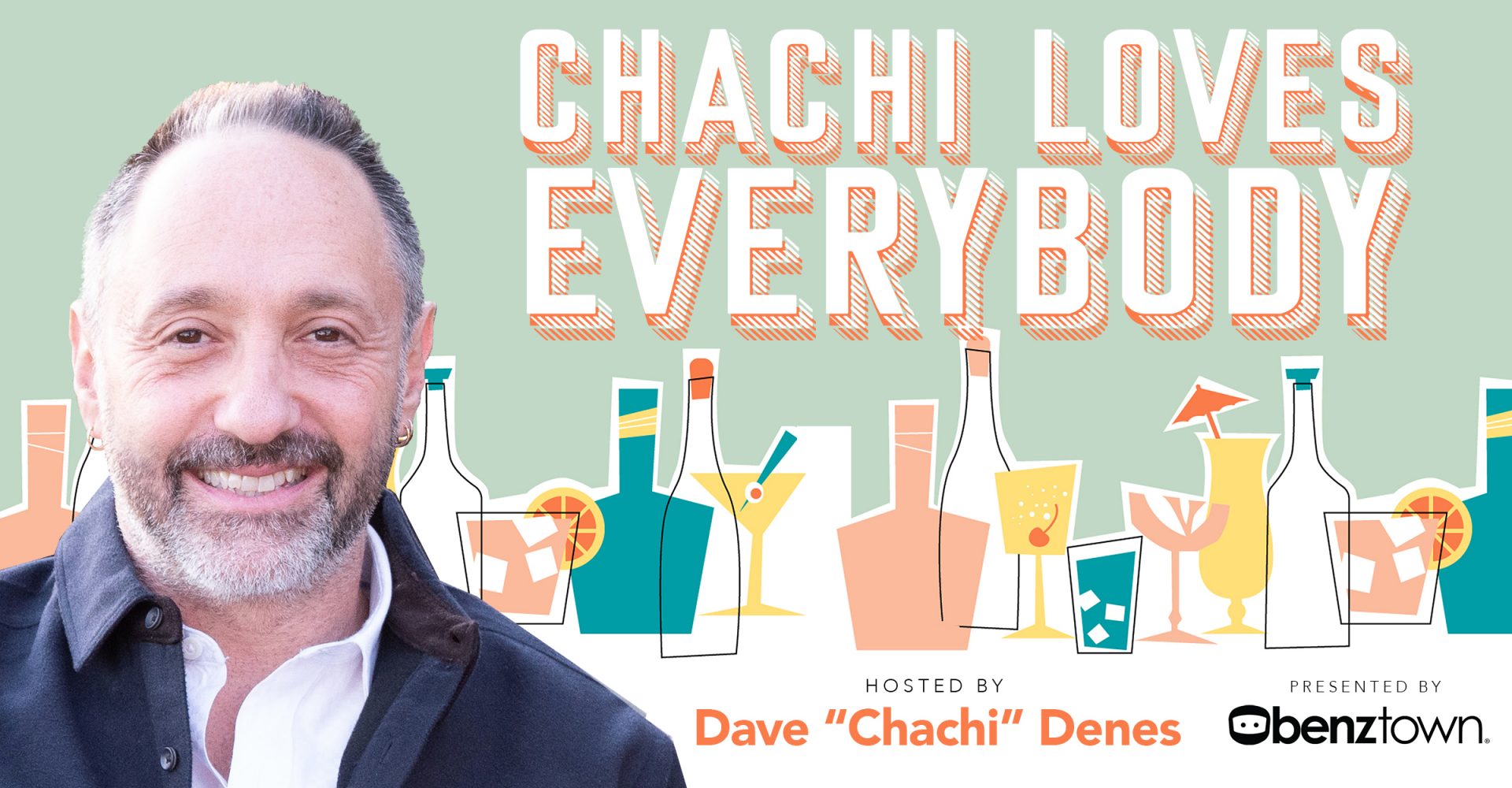 Two new episodes of  "Chachi Loves Everybody", an original podcast produced by Benztown and featuring Benztown President and audio brand builder Dave "Chachi" Denes are now available for your listening pleasure! The new episodes feature Chachi's recent video chats from Benztown's Los Angeles studios with James Baker, Supervisor of Broadcast Services for Saudi Aramco radio stations Studio 1-FM and Studio 2-FM, and Fred Jacobs, President of Jacobs Media Strategies.
To listen to the new podcast episodes, visit: https://bit.ly/ChachiLovesEverybody.
"Chachi Loves Everybody" takes listeners with Denes – better known as "Chachi" – as he sits down for candid conversations with Radio's legends, master brand builders, up-and-comers and innovators in the burgeoning audio space, revealing the true stories behind their successes and their insights into building iconic brands through audio. 
In James Baker's episode, Chachi talks to Baker about topics including:
– Singing with the some of biggest names in opera and for President Gerald Ford at the White House as a child 
– How John Mack Flanagan became his first radio mentor 
– Baker's early start as an air talent and transitioning into an MD/PD role 
– Working at KBIG-FM in L.A. and with big names/talent in the industry 
– How James got his job at Saudi Aramco, the most profitable company in the world 
– Living on Saudi Aramco's compound in Saudi Arabia for the past 15 years
– Differences between programming Saudi Aramco Radio and U.S. radio
In Fred Jacobs' episode, Chachi discovers how Jacobs has built his successful media consultancy providing research, consulting, and strategic guidance to radio, television, and digital clients over 35 years. Topics discussed include:
– Growing up in Detroit with his brothers and business partners, Paul and Bill 
– Working for ABC Radio in Manhattan 
– Fred's successful programming philosophy 
– The role Fred played in creating the Classic Rock format 
– How Fred's Tech Survey came to be 
– The pros and cons of working with family 
"Chachi Loves Everybody" is available now on Apple Podcasts, Google Podcasts, Spotify, TuneIn, Audioboom, and other podcast services.