The Best of Global Radio Ideas Webinars
Thursday marks the first Global Radio Ideas webinar of the year with special guest Phil Becker, the EVP of Content for Alpha Media. You can register for that webinar right here!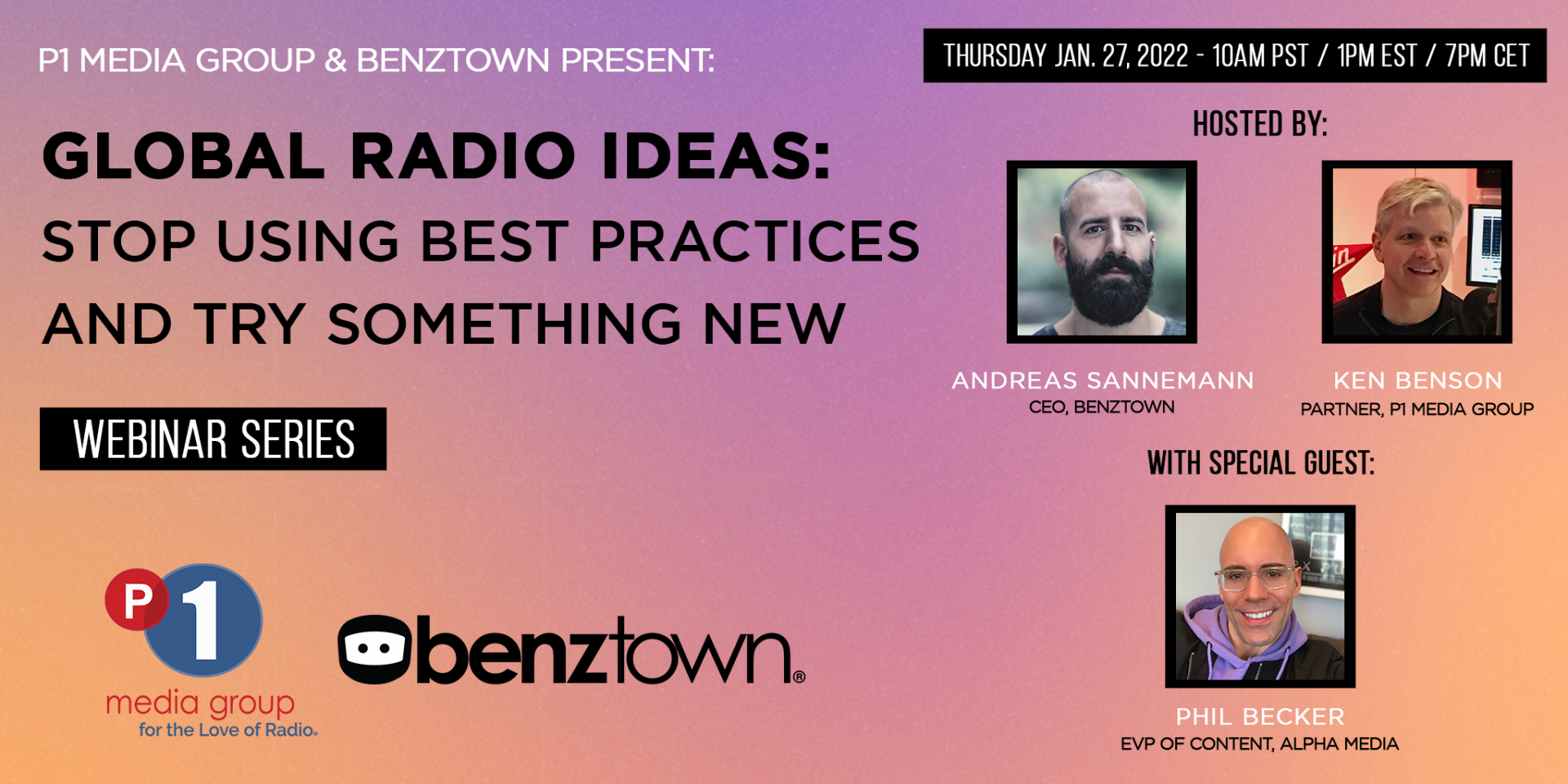 As we prepare to start another year of webinars with radio's greatest and most innovative minds, we'd like to share with you the wonderful guests we were lucky enough to have last year and what we learned from them. Perhaps there's a webinar you missed, some tips you forgot over the holidays, or maybe you just want a refresher. Either way, check 'em out below!
#1 How to Create Killer Content with Francis Currie (Francis Currie Consulting)
– 5 steps to building better talk breaks
– Kidd Kraddick's 5 secrets to building a legacy
– Why music information is important
#2 Bits Are Out, Conversations Are In with Paul Kaye (Rogers Sports & Media)
– Being interesting or funny – which is better?
– What successful morning shows NEVER do
– How to effectively coach talent
#3 Spend Less Time on Social Media: Create Real Impact with Lori Lewis (Lori Lewis Media)
– High impact tactics that take the least amount of effort and generate the greatest results
– Why you need a content strategy and why style matters
#4 How to Stay #1: Lessons from One of the World's Biggest Music Stations with Thierry Chamoux (Group Program Strategy Director for Europa Plus)
– How Europa Plus became and continues to be #1 for 13 years
– What defines great imaging
– How to maintain overall branding across sub-brands
#5 Create Amazing Radio Part 1 with Lee Abrams (Lee Abrams Media Visions)
– How can radio capture a younger audience?
– Radio vs Audio – how should we label our industry?
– What can FM radio learn from satellite radio?
#6 Create Amazing Radio Part 2 with Lee Abrams (Lee Abrams Media Visions)
– How to create authentic entertainment magic on your station
– The future of streaming and podcasting (and how that will affect radio)
– How radio should be using social media
#7 PD Summer School: The Greatest Advice Ever with Pat Holiday (founder, Musicom Academy)
– A secret way to program you've never heard before
– 5 quick things a jock can do to become great
– How you should be programming ad breaks
#8 Programming in 2021: What It Takes to Win with Gary Berkowitz (Berkowitz Broadcast Consulting)
– Content vs. Companionship
– What consumer information, tools, and resources are needed to win in radio
– What is going on with talent and how to convince ownership of its vast importance
#9 Radio From the Inside Out: How to Succeed in Today's Radio Reality with Ronnie Stanton (National Director of Music, Corus Radio)
– How to successfully program multiple stations
– The importance of imaging and sound design
– Ronnie's ABCD method for morning shows
#10 How Vulnerable Personalities Win with Elroy Smith (Director of Branding & Programming, Cox Media Group)
– Why vulnerable personalities are so successful
– How programmers can turn their personalities into a brand
– Lessons from Urban radio