Andy's Fiver Friday #246 – 'BEST' of Awards, Podcast Day…
Another hot and busy summer week is over. Here are this week's goods  – I hope you enjoy! 😉
1. PlugIN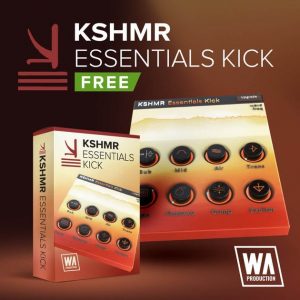 You want your kick to hit harder, feel tighter, and pack a clear and have a solid punch? This will be the only kick shaping tool you will need! KSHMR Essentials Kick is now for free on W.A. Productions. Check it out now!
2. Inspiration
If you are a sports fan…worth a read!
Your Ultimate Guide to Selling and Investing in Sports Cards by ONE37pm.
3. Music
Just a day ago Cardi B with Megan Thee Stallion released a new video! And after less than 12 hours it was already in the trends of Youtube.
4. Web/Social/Whatever
We are announcing the nominees for the #coronavirusideas 'BEST' of awards on tueday 11th of August, 15.00 CET. You are interested in registering yourself for the Podcast day online? Then click here now!
5. Imaging
Koende Jone just uploaded some power intros and promos! Check it out.