MEDIA. NEWS, EVENTS, & EVERYTHING ELSE GOING ON AT BENZTOWN.
15 September 2022
"Chachi Loves Everybody" Podcast Drops Two New Episodes Featuring Sona Movesesian and Eddie Pappani
LOS ANGELES, CA – SEPTEMBER 15, 2022 — Benztown, a global leader in radio imaging, voiceover, programming and jingles, announces the release today of two new episodes of "Chachi Loves Everybody", an original podcast produced by Benztown and featuring Benztown President and audio brand builder Dave "Chachi" Denes. The new episodes feature Chachi's recent video chats from Benztown's Los Angeles studios with Eddie Pappani, popular host of "The Show" on Rock 105.3 FM in San Diego and Q103.3 in Temecula, CA, and with Sona Movesesian, Conan O'Brien's Executive Assistant, Co-Host of Conan's podcast Conan Needs a Friend, and New York Times bestselling author of The World's Worst Assistant.
To listen to the new podcast episodes, visit: https://bit.ly/ChachiLovesEverybody.
"Chachi Loves Everybody" takes listeners with Denes – better known as "Chachi" – as he sits down for candid conversations with radio's legends, master brand builders, up-and-comers and innovators in the burgeoning audio space, revealing the true stories behind their successes and their insights into building iconic brands through audio.
Conan O'Brien's executive assistant, podcast co-host on Conan Needs a Friend, and now a New York Times bestselling author, Sona Movsesian joins Chachi and Susan Aksu, Benztown's Marketing Director (and Sona's cousin!) for a conversation about her experiences working with Conan as his assistant. The conversation runs the gamut, with topics discussed including:
   – The glamorous job of working as an NBC page
   – How she became Conan's assistant
   – Co-hosting Conan Needs a Friend podcast
   – Staying cool under pressure
   – The White House Correspondents' Dinner
   – The multi-million-dollar deal with SiriusXM and Team Coco
   – Visiting Chachi's alma mater in San Diego!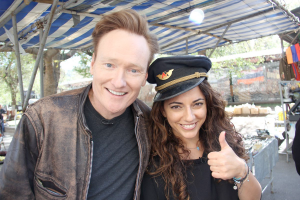 In Eddie Pappani's episode, the much-loved radio personality takes Chachi on his journey to success in radio, and shares how he got into radio, learned by doing, and eventually got voted Best Morning Show in San Diego six years in a row. He also reveals what it was like to:
   – Grow up in Gilroy, CA, the Garlic Capital of the World
   – Build "The Show" around a great cast and shares the importance of a relatable host
   – Move to The Eagle in Dallas and what really went on in those studios
   – Get fired the day his show got rated #1 in Dallas
   – Replace Howard Stern – twice
   – Get the opportunity to broadcast for his hometown audience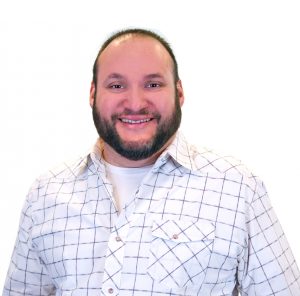 "Chachi Loves Everybody" is available now on Apple Podcasts, Google Podcasts, Spotify, TuneIn, Audioboom and other podcast services.