MEDIA. NEWS, EVENTS, & EVERYTHING ELSE GOING ON AT BENZTOWN.
06 October 2022
Cipolla Analytics – SPOTGPS Appoints Dr. Ed Cohen as New CRO!
LOS ANGELES, CA – OCTOBER 6, 2022 — Cipolla Analytics announces the appointment of Dr. Ed Cohen as Chief Research Officer for the company, overseeing the expansion of its SpotGPS™ advanced intelligence software for radio. SpotGPS™ is a powerful tool for radio programmers that transforms airplay data into powerful and actionable commercial content analysis in a compelling, visual, and intuitive form that is a game-changer for radio stations. Developed especially for PPM markets, SpotGPS™ makes it easy to get the listening credit you deserve. SpotGPS™ reveals content placement and quantity on your stations and the competition in a way that is clear, colorful, and compelling. Then, you can make informed adjustments, fix on-air issues before they become a real ratings problem, and seize opportunities as they develop.
One of the radio industry's foremost research minds, Cohen was previously Vice President, Ratings and Research, for Cumulus Media, and led Nielsen Audio's connected car streaming audio research initiative as Vice President, Measurement Innovation. Prior to that, Cohen was Vice President, Measurement Innovation for Arbitron, following five years as Vice President, Research Policy and Communication and eight years as Vice President, Domestic Radio Research for Arbitron. Cohen also served as Vice President, Research for iHeartMedia/Clear Channel, and held research positions for the National Association of Broadcasters and Birch/Scarborough Research. He has served multiple years on the NAB's COLRAM committee (Committee On Local Radio Audience Measurement) and has represented companies on the Media Rating Council He holds a Ph.D. in Mass Media from Michigan State University and an MBA from the University of South Carolina.
Cipolla Analytics' Founder and President Ralph Cipolla said: "There is nothing else like SpotGPS™, the ratings plan reality-check tool designed to answer these essential questions: Are you executing as planned? Are you winning every quarter-hour battle? Are you PUR-optimized? Are you getting the credit you deserve?"
Cipolla added: "Now, partnering with Dr. Ed is the final piece of the SpotGPS™ puzzle. There is no one in the business better qualified to help our clients interpret SpotGPS™ data and craft a set of action steps that will ensure their stations are PPM-ready, every quarter-hour of the week."
Dr. Ed Cohen commented: "I look forward to working with radio programmers to unlock the power of this game-changing information and insights tool. SpotGPS™ provides a real edge to the stations that use it, delivering value and ROI by helping radio pros program their stations smarter and more effectively."
SpotGPS™ is repped by Benztown, a global leader in radio imaging, voiceover, programming and jingles.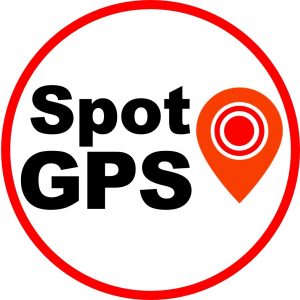 For more information or to demo SpotGPS™, visit: https://benztown.com/program/airplaygps-spotgps/ or contact Masa Patterson at mp@benztown.com or at 818.842.4600. 
Media Contact: Lisa Dollinger, Dollinger Strategic Communication for Cipolla Analytics and SpotGPS™, 512.633.4084 or lisa@dollcomm.com
.
###