MEDIA. NEWS, EVENTS, & EVERYTHING ELSE GOING ON AT BENZTOWN.
20 August 2020
R Dub! Releases Second "How To" Book On Successful Radio Syndication: Go Syndicate Yourself!
GO SYNDICATE YOURSELF! Shares Six Steps and Countless Secrets to Radio Syndication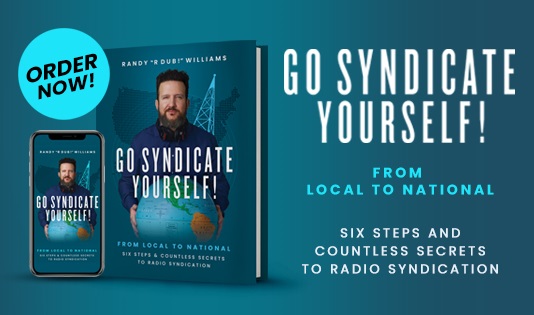 – Available NOW on Amazon and at www.gosyndicateyourself.com!
Benztown syndicated radio host of Sunday Night Slow Jams and XHRM and XHTZ Director of Programming, Randy "R Dub!" Williams, has released his second industry book, GO SYNDICATE YOURSELF! (Bofill Press), a follow-up to 2009's COAST TO COAST. In GO SYNDICATE YOURSELF!, R Dub! takes readers behind the microphone and into the world of network syndication. The 500+ page how-to manual for radio talent outlines detailed steps and countless secrets to radio syndication, and serves as a practical professional development course covering the ins and outs of this exhilarating yet often mysterious business. The robust "broadcast bible" is jam-packed with insider information, critical resources, and tricks of the trade designed to get radio personalities on their way to successfully syndicating and growing their shows and brands.
GO SYNDICATE YOURSELF! features chapters covering all the essentials of national radio syndication, including creating, launching and airing your show; measurement; growing your brand; affiliate development; the art of the syndication deal; and keys to effective operations, marketing and promotion. It also includes personal lessons learned from R Dub!'s mammoth success story and inspiring journey from unemployed victim of the Great Recession to launching his now iconic show, Sunday Night Slow Jams, building it through syndication to the most popular weekend show in America, and heard on over 200 stations in 17 countries.
GO SYNDICATE YOURSELF! also shares in-depth advice from dozens of today's top national personalities, gleaned from their personal and professional experiences. From Dave Ramsey to The Bert Show; from The Breakfast Club to Dr. Laura – the book talks to the experts in every format, from Rock to Gospel, Top 40 to Country. R Dub! also interviews CEOs of the major syndication companies to find out exactly what they're looking for when they sign new deals. And finally, the book goes straight to the gatekeepers: asking programming VPs from every leading broadcast corporation exactly what they want to see when searching for their next outside talent.
R Dub! said: "Never in the history of radio has there been a better time to syndicate.
With so many stations in dire need of talent and the local personality becoming more obsolete every day, the option of syndication makes sense both as a pathway toward expanding your broadcast career and as a backup to protect its very existence. But just how do you get syndicated? It's all broken down here."
And it certainly is. From laying down the broad foundation of how the industry works—in layman's terms—to getting deep into the weeds, R Dub! takes the reader by the hand and lays it all out on the table, from both a talent's and program director's perspective. From production, formatics, presentation and delivery…to the burning question, "How do I get a syndication deal?", there isn't an element of the entire process that's not poked, prodded, examined and explored: everything from creating the ideal demo and a breakdown of the different barter models; to what to look for (and watch out for) when shopping your first syndication deal…and everything in between.
Benztown President Dave "Chachi" Denes, who wrote the book's foreword, said: "The fact that R Dub!'s putting all this into a book actually kind of scares me. It's akin to the CEO of Coca-Cola opening their corporate vault in Atlanta and letting everyone see the secret Coke formula."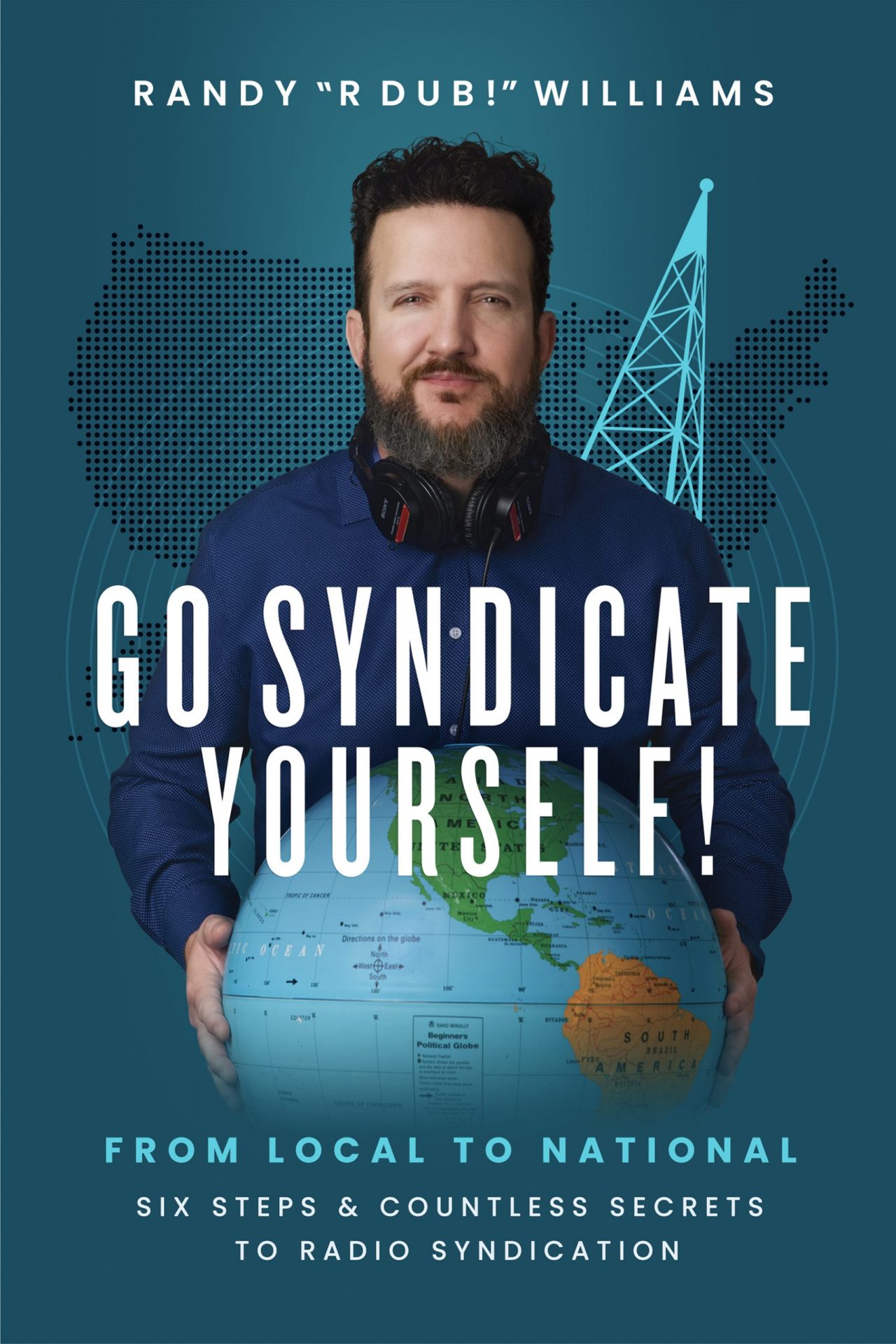 To preview the book for free and read the foreword written by Dave "Chachi" Denes, visit: www.gosyndicateyourself.com.
GO SYNDICATE YOURSELF! is now available in paperback, hardcover and E-book at Amazon.com. Save by ordering direct at https://www.gosyndicateyourself.com.


Every version of the book includes access to the READERS ONLY PORTAL online, which includes many resources and ongoing book updates.