ANDY'S FIVER FRIDAY #285 – New Fabfilter Delay Plugin, Hiring…
Another Friday another Fiver Friday! Now lets check out this weeks findings.
1. Plugin
Brand New Fab Filter Timeless 3 Love all the Fab filter stuff! Check it out!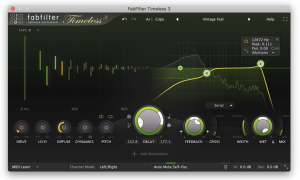 2. Inspiration
Read this from Warren Buffet about hiring this week. What he looks for is three things:
– Integrity
– Intelligence
– Initiative
Pure and fantastic!
3. Music
One of my favorite singers  – Leon Bridges
4. Web/Social/Whatever
Free workshops and tutorials coming your way! Check it out Here